Our roster has openings for more than a dozen proven engineers and product team members. 
Want your work seen by millions? Our consumer-facing tools are already used by 12,000,000+ people per year, and we have 80,000 agent customers.  
See open roles below. Then, get to know us and our "why" a little bit better.
Benefits & Compensation
In addition to a competitive salary, Showcase IDX offers:
We literally have no offices. 100% remote & distributed organization & culture since 2009. We do have a once a year team offsite that is strongly encouraged.
Stock Option Grant
Flexible PTO
Quality Medical + Dental + Vision
Tax-Free Flexible Health Spending Account
401K with dollar for dollar 4% employer match.
Employer-paid Life Insurance.
100% employer-paid Short-term and Long-term Disability Insurance.
100% employer-paid Accidental Death and Dismemberment (AD&D) insurance.
See more details on specific benefits by clicking here (e.g. US Parental Leave, wellness perks, etc.)

Our average customer satisfaction score!

Amount of Time Consumers Spent Searching On Our Customers' Sites in the last year
That's like watching Avengers Endgame over 111,350 times.
Here at Showcase IDX, we believe there is a better way to build a company. A more valuable, less invasive way. Better technology is responsive to customers' ultimate needs, builds a community, and earns brand loyalty. It creates an environment that improves the entire real estate industry – an environment where customers feel earned rather than bought – an environment where employees feel like family. This starts with the core values we live at the office every day.
We are honest with our ourselves, business partners, and customers. Always. No exceptions. We will represent ourselves and our intentions openly, sharing as much of the truth as we can without sacrificing our other values.
Our business is all about helping people reach their goals through building relationships. We treat others the way we wish to be treated: with respect for their thoughts, feelings, and opinions. We will work hard to ensure our community lives this value as well.
We believe in doing what's right and attempting what others say is impossible, even if no one is looking. We're expected to evaluate what the right thing is and to do that thing, even when no one is looking or specific instructions haven't been given.
We take responsibility for our individual roles and actions. We believe in sharing our successes and our failures openly, to learn from them. Blame does not live here, only a positive and constructive approach as we strive to improve individually and as a community.
We understand what we're here to do and make decisions with purpose to achieve our goals. We choose to build our products and company in a way that critically examines best practices, often paving our own better path forward.
We strive to make the work of real estate more enjoyable and not take ourselves too seriously. We're dedicated to creating and maintaining a friendly, relaxed work environment, and make every effort to bring positivity to our customers and community.
We believe in hiring the very best people we possibly can, and then doing our best to help them be even better. We believe in listening to our customers and leveraging new process and cutting edge technology to provide opportunities for improvement.
We believe that we are stewards of the skills, talents, and resources we've been given. Our goal is to unselfishly give our talents and abilities to assist and benefit others, in a way that allows us to help over the long-term.
We win by staying close to our customers and adding value to their daily lives. We ask "how will this affect them" in every decision.
We work to understand the reality of the situation, then we make the decision to focus on the opportunities.
We strive to bring up any difficult topics early and have a conversation. We're all growing and working on the mission.
Perfect is the Enemy of Done
AKA get stuff done. Creating tsunami of innovation comes from speed and iterating on the previous version.
We know customers and employees are better for having worked with us.
Cheap is penny wise but pound foolish. We want to avoid that mindset at all costs. We invest in great people and great tech to scale outcomes.
Results not tasks. We measure ourselves by the outcomes we create, not by the amount of work that goes into them.
Win Together; Learn Together
We have shared goals - we drive toward success and celebrate our wins togethers. When there's a hiccup, we all pitch in if something is off-track.
We're committed to each other. We're always collaborative, but put the interests of the team above our personal agendas.
We're motivated. We go out of our way to figure things out and present solutions, rather than problems.
Strong Opinions Held Loosely
We believe in bringing potential solutions to the table. A strong team knows when to change its opinion when presented with new data.
We're here to build something that we can be proud of; something that will change the way the real estate works and will stand the test of time.
This is hard work. A little irreverence goes a long way to lightening the load.
It's a Marathon, Not a Sprint
We optimize for a sustainable work pace and momentum. We sprint/crunch when the situation requires it, but we don't do that all the time.
We don't do things just because "that's the way we've (or the industry has) always done it".
Most people want to be superheroes. We strive to be the sidekicks that help them - both our clients and our teammates.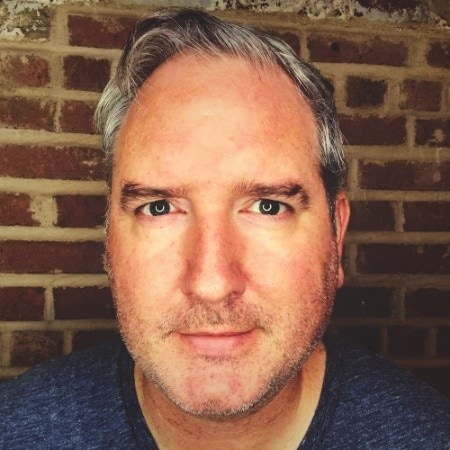 Chief Executive Officer and Founder
Serial entrepreneur is known for building innovative companies and considered one of the top real estate privacy experts in the world. Previous CTO of RE/MAX Greater Atlanta, with over $4.5b in yearly sales. He has consulted with national brands in the retail, real estate, and mortgage industries. Including Lowes Home Improvement, Wells Fargo, Wells Fargo Home Mortgage, Wachovia Bank, and some of the top 20 residential real estate brokerages.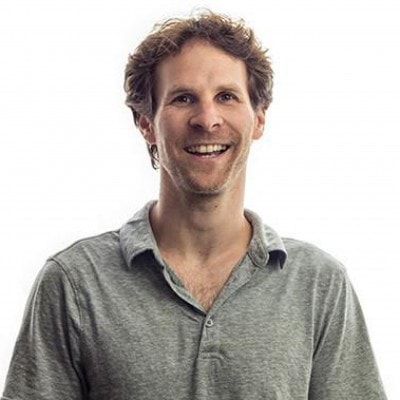 Alan leads the team building our innovative solutions and spearheads customer success. His first computer programs were on the Sinclair 16k, Apple II, and TRS-80. Not to date him, but he may or may not have gotten in trouble in 2nd grade for making the class TRS-80 shout at the teacher. He previously founded Tourbuzz, the leading real estate photographer software solution provider in North America, which was acquired by Urbanimmersive in 2018. He's also a husband, father of two, and a rock climber.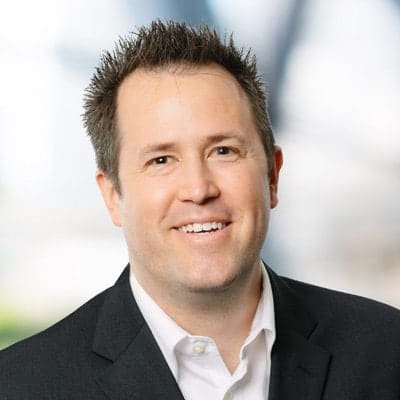 Entrepreneurial marketing leader that's built and run organizations from start-up to over $500M annual revenue. He brings a unique combination of storytelling and innovation to the team, having led marketing for many brands. Kurt's a regular conference speaker and workshop leader around modern marketing tactics that actually drive sales. In addition, he has been asked to coach and advise thousands of leaders, from startup founders to the President of the United States.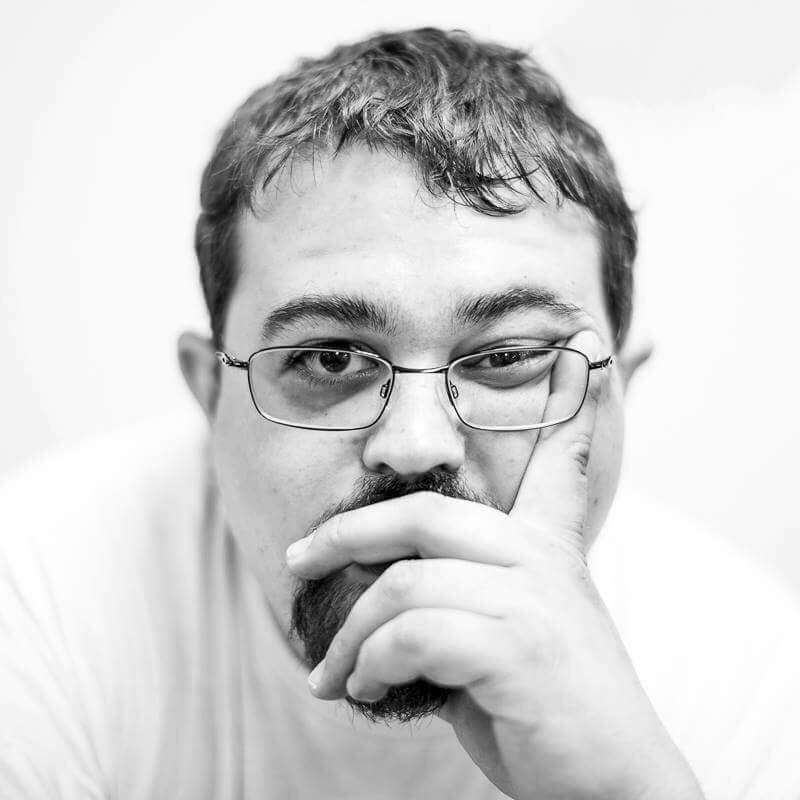 Experienced technology professional that helped scale two startups into acquisitions by public companies in the past 5 years. He has a wide breadth of growth experience, from building the interactive website properties for the Hubble Space Telescope to tenures at high-growth private equity backed technology companies.  Scott joined the company in 2018, transforming the product that allowed the company to not only compete against competitors 10x its side but to win.
Founded in Atlanta, Georgia. Now, Entirely Remote. Work Anywhere.
Showcase IDX has taken collaboration to the next level through its one-of-a-kind virtual office environment powered by VirBELA. Say goodbye to office commutes and hello to instant "face-to-face" communication.
In our "office", everyone can collaborate and interact no matter where they might be located.
Before we upgraded to virtual offices, we were located in one of Atlanta's hottest neighborhoods, Inman Park. It was Atlanta's first planned suburb with a streetcar shuttling commuters to downtown a few miles to the west, in the 1880's. The streets outside that office are known for their leafy area known for its food scene. Hip brunch spots, cafes and wine bars cluster around the Eastside BeltLine Trail, a converted railway line popular with walkers and cyclists. There's also Krog Street Market, with artisan bakeries and food stalls in a refurbished factory. 
The office was only a few blocks from the Martin Luther King, Jr. National Historical Park, which includes the preserved childhood home of Dr. Martin Luther King, Jr., as well as his final resting place and the original Ebenezer Baptist Church, the church where King was baptized and both his father Martin Luther King Sr. and he were pastors. 
Fun facts about Atlanta you may not know
CNN, Coca-Cola, Home Depot, & UPS, Beazer Homes and PulteGroup are all based here
It's the unofficial technology hub of the southeast. In addition to a thriving startup and private equity-backed technology companies, the city has seen:

AirWatch acquired by VMware for $1.4 billion
ISS had an IPO and was then acquired by IBM for $1.3 billion
SecureWorks acquired by Dell for $612 million
Scientific Atlanta acquired by Cisco for $6.9 billion
Radiant Systems acquired by NCR for $1.2 billion
Vitrue acquired by Oracle for more than $300 million
Pardot acquired by ExactTarget for about $100 million (then by SalesForce.com)
IBM acquired Silverpop for $270 million
Recent investments from Richard Branson, Kleiner Perkins, Google Ventures, Andreessen Horowitz, Rincon Venture Partners, Tim Draper and much more.

We are home to the world's largest aquarium.
There's an incredible pool of talent from Georgia Tech, Georgia State University, Emory University, Morehouse College, and Spelman College fueling the city's innovation.
Atlanta is Georgia's fifth capital. Savannah, Augusta, Louisville, and Milledgeville boasted the title earlier.
The Continental Divide out west gets all the love, but Atlanta is home to the Eastern Continental Divide, which separates water draining into the Gulf of Mexico and the Atlantic.
The city once outlawed tying a giraffe to a telephone pole. Yeah, we don't know why either.
Atlanta also played host to the greatest rout in football history—a 1916 contest in which Georgia Tech blew out tiny Cumberland College 222-0.
The city has over 55 streets with the name "Peachtree" in them.