Visit their website to get in touch about how they can help you take your marketing or sales strategy to the next level.
About The X Concept
The X Concept was created in the fall of 2001 by Charles Oreve with a "All in One" marketing firm. From custom web development, graphic design, traditional marketing, and all the services available at that time. Fast forward to 2020, we are still a full service marketing agency focusing on WordPress Development, Email Marketing, Social Media Marketing. We still offer graphic design and traditional marketing services as well.
We have worked with numerous agents from Nationwide brokerages such as Compass, Coldwell Banker, ERA and more, as well as some regional brokers like JB Goodwin, Big Block Realty and more.
We built our first real estate websites in 2006 focusing on what matters. Assisting our clients to generate revenue. We now have been working with WordPress since 2007 as the unique CMS for the projects we work on.
We have a proven track record with all those agents, integrating their tools to maximize efficiency and optimizing time spent to close deals and converting leads into clients.
Let's now talk about the process:
When you contact us, we will provide you with a full audit – and will provide you with data and screenshots of various graders – of your current solutions. We will study the performance and speed of your website, the SEO optimization, the Security processes in place, your social media presence.
This will provide us with a starting point on the action plan that will follow in the second part of the email communication. We will then provide you with multiple phases of development of your marketing activity and all the steps we would need to follow to maximize your results.
What is the difference between us and other agencies? We understand that we have to be as flexible as possible as you are in an industry that requires it as well. We will not get you to sign long term contracts. We will not ask for monthly retainers. We will even train you on the actions it will take you to maximize your R.O.I. by having full control of the critical parts of your website after it is built.
We come from the era when building a website was like filling up a vase, and now we thrive in the era when it is like building a fire. And we will assist you to keep the fire going with Return on Investment optimized tasks.
You're a Showcase IDX Certified Partner. Tell us what you like about building real estate websites with Showcase IDX?
"Showcase IDX has been the best tool I have used to develop real estate website. It is straight forward when it comes to development and implementation and configuration. It then provides tremendous results for the clients when it comes to Google coverage, which is such an important part of SEO. This is why I chose to use Showcase IDX as the sole provider of IDX feeds for the websites I develop." – Charles Oreve
Customer Testimonial
"The X Concept took my Real Estate company out of the dark ages and into the modern era by creating a custom website that integrated Showcase IDX and more. Not only did he build and design the website, he took special consideration and time to listen to all of our team requests and continues to optimize our website. We are seeing tremendous results and we are extremely satisfied if not totally pleased!" – Tizoc Hernandez
About Their Founder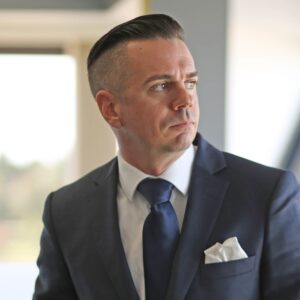 Charles Oreve, has been at the helm of The X Concept since its creation in 2001. Working on hundreds of websites for clients worldwide, in different industries.
Charles Oreve
Areas Where They Help Real Estate Professionals
Nationwide
Services We Specialize In
$0 – 2,500
$2,500 – 5,000
$5,000+