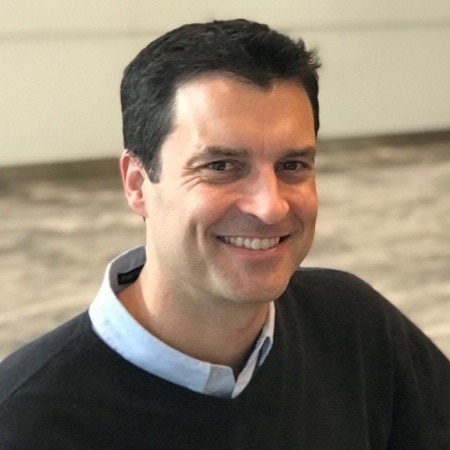 We're excited to welcome and introduce Showcase's newest team member, Matt Booth. Matt will be joining Showcase as our new, and first, Director of Sales and Marketing!
He will be the cornerstone of our sales and marketing efforts, helping build new strategies and a team from scratch. He will also be working with future and existing reseller partners and agent, team and brokerage customers to make sure they get the most out of Showcase for their business and playing a key role in our product team as a customer advocate.
Matt is an Atlanta native and has an MBA (Marketing) from Georgia State University. Although he is new to the real estate industry, Matt has had incredible success in sales, marketing, and account management roles at companies like Mizuno, EY (Ernst & Young), and New Balance.
A little bit about Matt away from work, from Matt:
I have a dog that I'm crazy about. Not sure what kind he is. I call him a street rat. When hurricane Irma came through, all the strays in Florida were picked up and sent to Georgia. Thats how I ended up with him. His name is Chance. He's usually the best, but sometimes he can be a punk.

I almost froze to death in Yellowstone National Park. I was camping, then decided to move to my car, then couldn't feel my lower half and shuffled my way to a pay phone to call a ranger, ended up sleeping in a park bathroom that was heated. Found out the wind chill was -40 that night.

My favorite dessert is cannoli. It was doughnuts for a long time, and I still love them, but cannoli is tough to beat with the crispy shell and cool center. They look nice too. Everything about them is great.

Being active is important to me. Swimming, biking, running, hiking, whatever. Doesn't matter, I like it. Just not hot yoga. That sounds miserable.
Matt is going to fit in just fine… He can be reached at matt@showcaseidx.com and by phone at (404) 348-2360.
– Scott