When your clients trust you to be their agent, they trust that you are not only a local expert on their community, but that you are also the expert on all things real estate. This real estate knowledge includes the specific property types you're selling to your clients.
This may seem like just semantics, but knowing these terms and what they mean can be the difference between you sounding like an expert and a novice. That's also the difference between growing your Gross Commission Income (GCI) versus losing out to another agent. Plus, you want to give your clients the easiest and most seamless experience possible.
Imagine your client tells you what kind of home they want, but don't quite understand the logistics of what each property type means. This leads to miscommunication and the possibility of you showing them a bunch of properties that don't fit into what they actually want.
Knowing exactly what your clients need will save both your business and your client's time.
RESO Approved Property Types
For a little piece of real estate tech insight, the listings that your MLSs provide you with generally follow RESO Standards.
In short, RESO (Real Estate Standards Organization) develops standards that create efficiency in real estate data and technology. RESO determines guidelines so that information and data are consistent across platforms, products, and listings.
Because of this, the main portion of this list includes only RESO approved property terms. Other terms that you don't see here are likely considered to be under one of these terms.
Test Your Property Type Knowledge
Before you read through the list, test your own property knowledge and see how much of an expert you already are! You can even take the quiz after looking through this list and compare how you did.
(We're leaning on the honesty policy here, the quiz is significantly less fun if you cheat 😉)
The List
Now let's get into what you came here for. Here is a compiled list of RESO approved property types and explanations for each.
| | |
| --- | --- |
| Property Term | Explanation |
| Single-Family Home | A standalone, detached property made to be used as a single dwelling unit with one owner. |
| Condo | A large property complex composed of individual units, where each unit is owned separately. |
| Land | Developed land that does not have a building, but does have water/sewer/electric/road infrastructure in place. |
| Commercial | Real estate used for business activities. Usually refers to buildings that house businesses, but can also refer to land used to generate a profit, as well as large residential rental properties. |
| Townhouse | Townhouses (or townhomes) typically refer to a type of architecture. They are multi-level, independently-owned homes that share walls with other homes on one or both sides. |
| Multi-Family | A multi-family home is a single building that's set up to accommodate more than one family living separately. This can range from a duplex, which has two dwellings within a single building, to homes or small apartment buildings with up to four units. |
| Mobile Home | A large trailer or transportable prefabricated structure that is situated in one particular place and used as a permanent living accommodation. |
| Farm | Typically referring to land that is often zoned for use as a farm, generally used for agricultural processes. |
| Business Opportunity | The sale or lease of the business and goodwill of an existing business enterprise or opportunity. |
| Villa | A large, detached structure with spacious land surrounding it. It is very luxurious and may include amenities such as a pool, stables, and gardens. |
| Acreage & Farm | Typically referring to undeveloped land, usually not currently zoned for farm. |
| Co-Op | A co-op (aka a housing cooperative) is a type of housing owned by a corporation made up of the owners within the co-op. |
| Parking Space | Space reserved for specified vehicles. Examples include: space outside of office and apartment buildings, parking decks, or space to park a trailer or RV. |
| Boat Slips | In the most basic sense, a boat slip is like a single parking space for a boat, jet skis, or other watercraft. |
| Boat Dock | A boat dock refers to the actual structure of the wood or metal pier where you are parking the boat. |
| Timeshare | A shared ownership model of vacation real estate in which multiple purchasers own allotments of usage, typically in one-week increments, in the same property. |
| Houseboat | A flat-bottomed, bargelike boat fitted for use as a floating dwelling but not for rough water. |
| Adult Community | A community designed specifically for individuals age 55 and older. |
Townhouse VS Condo
There are some minor subtleties between the meaning of a townhouse and a condo. However, knowing these subtleties can help you provide a top-notch experience for your home buyers.
The distinction between a townhouse and a condo lies mainly in ownership. When it comes to a condo, you personally own your individual unit, but you share joint-ownership of the building with other tenants. With a condo, you have joint-ownership of common areas as well.
Townhouse ownership is more similar to that of a single-family home, where you own the whole structure and the land it sits on. The only thing in common with neighboring tenants is that you simply share walls on either side of the home.
Boat Slip VS Boat Dock
The differences between a boat slip and a boat dock are relatively simple, although the two terms sound very similar.
A boat slip is like a parking space on water, typically enclosed on three sides, with just one exit route. You can think of it as an open-air storage unit for boats. On the other hand, a boat dock refers to the actual metal or wood platform where you are parking the boat.
Note: When you own a boat dock and it needs replacing (whether due to storm damage or just due to wear overtime), that is your responsibility as the owner. However, for shared boat slips or docks, the responsibility can fall in a few different ways. It all depends on what's in your agreement at the time of purchase.
Often times, home insurance can assist with boat dock repair. This is typically only the case if the dock is at your primary residence, rather than at a vacation home or marina.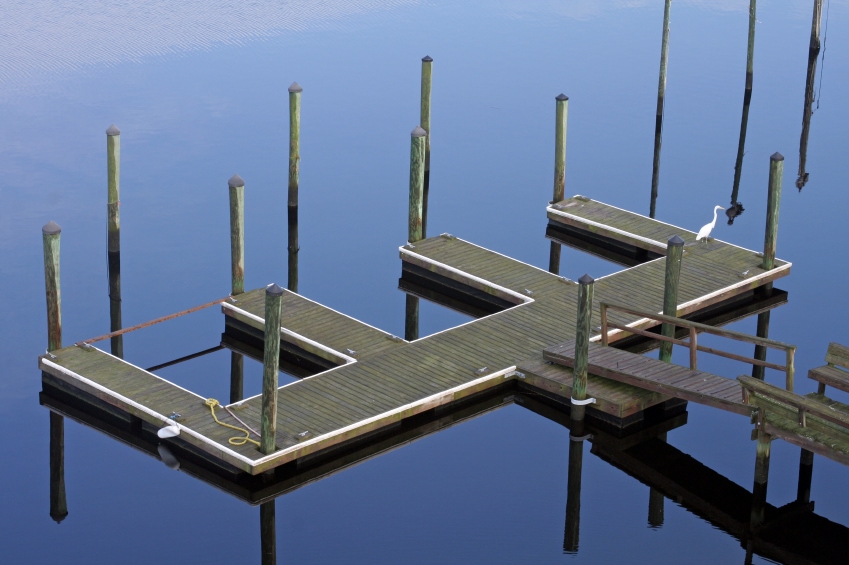 Other Property Types and Where They Fit In
While the list above has many recognizable property types in it, you may find yourself wondering where some others fit in. Below is a table of a few well-known property types and what RESO category they fall into.
Property Name
Explanation
RESO Property Term
Gemini (

twin homes

)
A two unit home on the same lot where one person has full ownership of the property, owning both units.
Multi-Family
Duplex
A house which has been divided into two separate units for two different families or groups of people.
Multi-Family
Apartment
A self-contained housing unit that occupies only part of a building, generally on a single story.
Condo
Ranch
A large farm, especially in the western US and Canada, where cattle or other animals are bred and raised.
Farm
Tiny Home
Generally thought of as a small house, typically sized under 600 square feet. While they can be built on foundations, most tiny homes are built on trailers.
Mobile Home or Single-Family Home
Know What You're Selling Your Clients
Whether you're selling a houseboat or a condo, you'll want to give your clients the comfort of knowing that you're getting them the property of their dreams. Comment below what score you got on your quiz and share something you learned from the list as well!
Given how many different property types there are, you'll need a way to display them on your site. It's important that your clients, when searching online, can find exactly what they need and enjoy using your home search.
With an IDX-integrated website, your clients will be able to find their property types better than ever. Sign up for a free trial or talk with one of our experts on how an IDX plugin will take your home search to the next level.