Showcase IDX, the company behind the successful IDX product for WordPress which powers the websites for thousands of agents across 100+ brokerages and teams, has added Chris Wade to their already impressive technology team. Chris joins as the new Director of MLS Data Operations and brings over 15 years of experience at some of the fastest growing MLSs and companies in the real estate space.
Raised in a home that admired and loved the real estate industry, Chris received his first real estate lessons through his mom, who was a leader at First Multiple Listing Service, Inc. (FMLS), the leading MLS solution in the state of Georgia.
During his teenage years, many of his summers were spent organizing data, filing, and storing paperwork as early as age 14. This foundation was integral to the accomplishments and foresight Chris would later bring to the real estate industry through his stints at FMLS, Rocket Homes and now Showcase IDX.
Chris was amongst the first in real estate to engage and spread Stellar View — an early entry technology solution that provided listings to real estate brokers.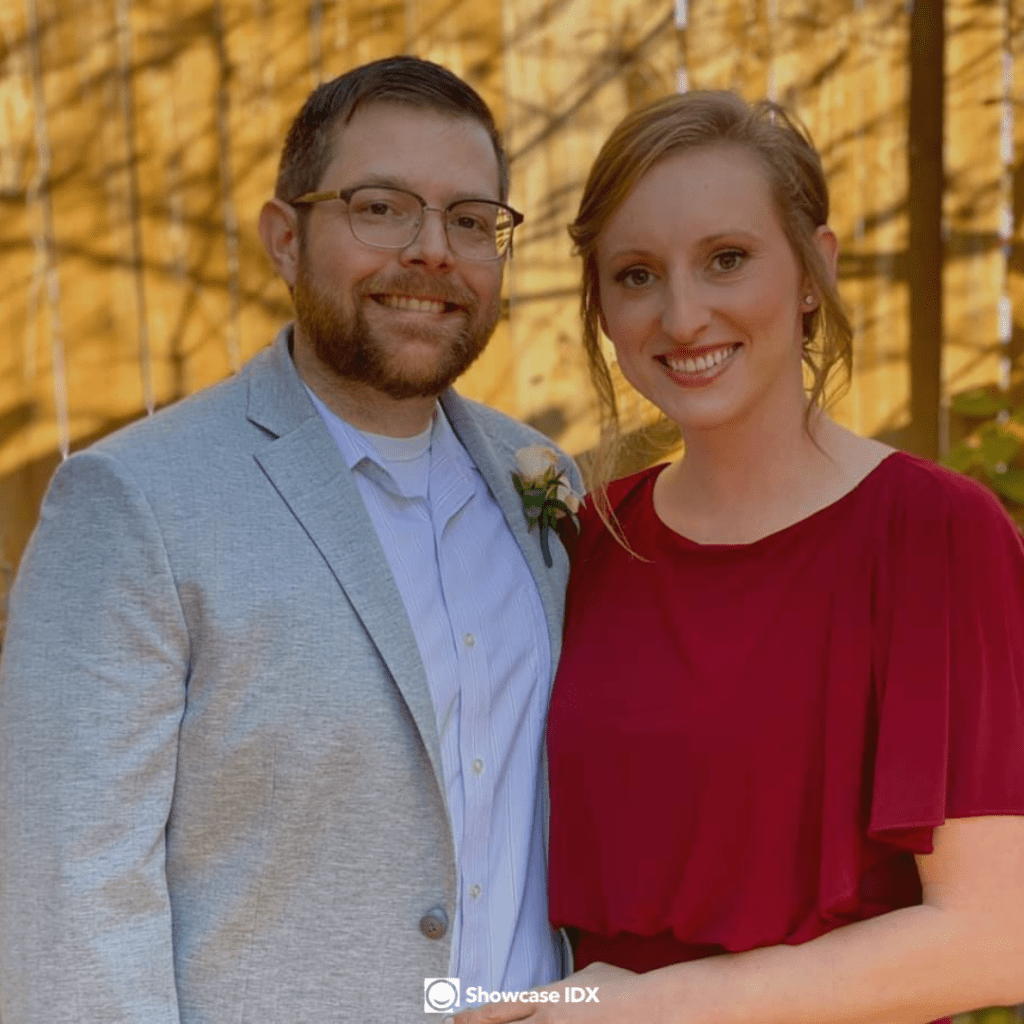 Officially joining FMLS as a full-time employee after completing his Bachelor's Degree in Business Administration from Georgia State University. Chris was hired as a Data Service and Compliance Specialist and worked with both agents and vendors throughout the compliance and onboarding process.
As an early adopter and visionary, Chris drove FMLS's push to provide simplicity and ease-of-business processes between Multiple Listing Services, Real Estate Brokers and Real Estate Agents by migrating the manual, paper driven process of acquiring data feeds into a seamless and more efficient web — based process.
In an effort to improve data access, Chris played a key role in guiding the project that transformed FMLS's native database of listings to comply with RESO's standards. FMLS was the 2nd MLS to achieve this accomplishment and received the Platinum certification from the Real Estate Standards Organization (RESO), which was then the highest certification in 2019.
Chris spent fourteen years at FMLS, climbing the ranks, leaving in 2020 as the Manager of Data Services and Compliance.
Chris then served with Rocket Homes as a Product Owner where he worked extensively on data mapping and quality assurance. An industry expert and erudite follower of the Real Estate Standards Organization (RESO) developments and guidelines, Chris was a liaison, helping to direct, connect and drive the data and engineering teams for Rocket Homes.
In his most recent position, Chris assisted Rocket Homes with their MLS coverage growth, which now includes listings from 50 states across the US.
Having previously worked with Showcase IDX and a number of people on the team, along with his long-standing admiration for the company culture, joining Showcase IDX was much like a homecoming. This familiarity, coupled with the allure, desire, leadership and scope of Showcase IDX, was enough to inspire and confirm that this was the right move at the right time for Chris.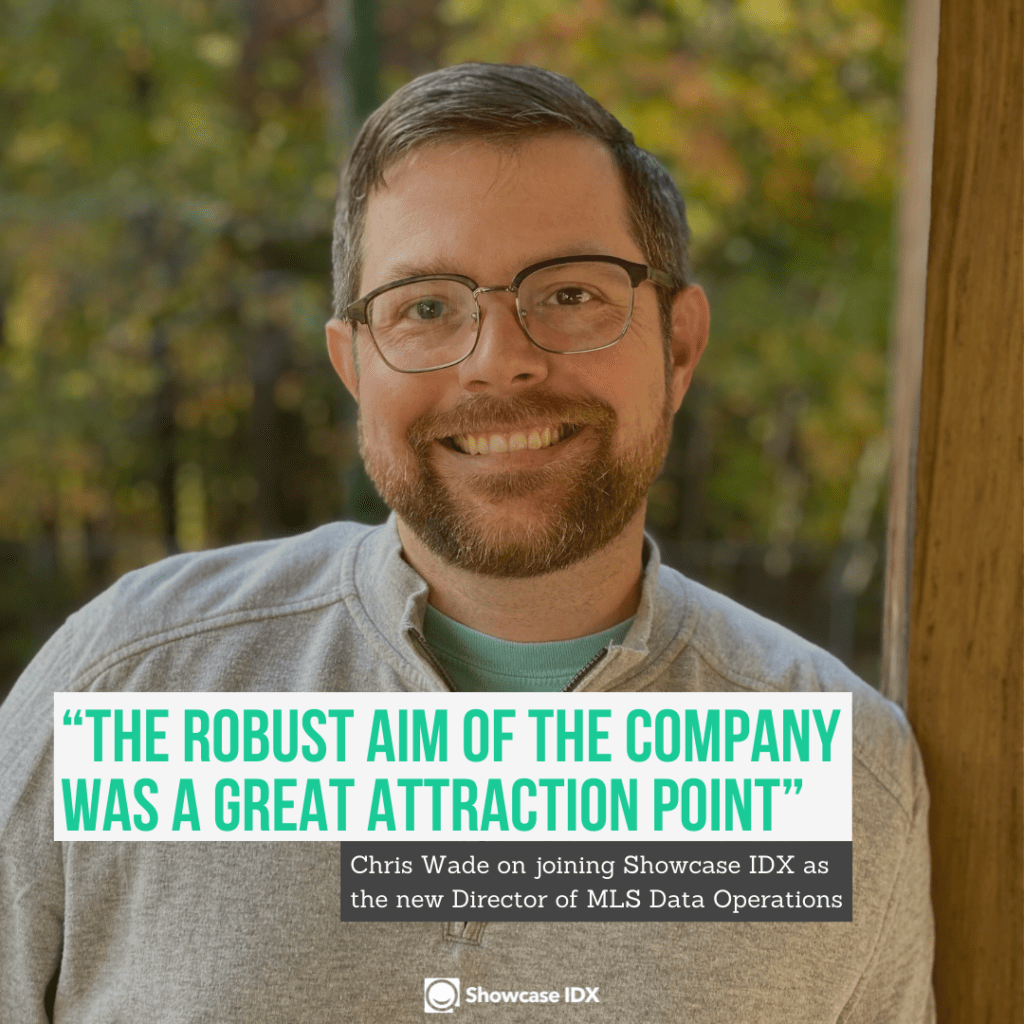 "The robust aim of the company was a great attraction point."

Chris Wade on joining Showcase IDX
Showcase IDX currently offers listings for 19 of the top 20 Multiple Listings Services in the US and also provides coverage for Canada.
"Chris combines industry-leading knowledge and experience managing MLS data systems at both the MLS and vendor-levels, with being a great team member and leader. He is an ideal fit in this leadership role as we continue to grow our data operations team and capabilities."

Scott Lockhart, Chief Executive Officer at Showcase IDX
Showcase IDX is driven by our Core Values, one of which is Courage.
"We believe in doing what's right and attempting what others say is impossible, even if no one is looking."

A Core Value of Showcase IDX
Chris embodies this, and we are excited about having him on board!
A personal goal for Chris during his time here at Showcase IDX
"To help Showcase IDX accelerate its growth as a stable and firm player for real estate agents, industry professionals and brokers looking for a modern home search experience".

Chris Wade, Director of MLS Data at Showcase IDX
Showcase IDX continues to redefine the home search experience to help agents, brokers, and teams grow their individual businesses.
"I want to ensure Showcase delivers the highest quality Real Estate data, thus providing the best search and experience for all users of Showcase IDX".

Chris Wade, Director of MLS Data at Showcase IDX
Showcase IDX is a RESO certified partner.
Additional Information
Showcase IDX is growing, and we are looking to add the right people to our already amazing team. Is that you? See our openings at showcaseidx.com/careers
About Showcase IDX
Showcase IDX was founded in Atlanta, Georgia in 2003. The company offers the best marketing tools for real estate agents. In 2019, Showcase IDX became the leading IDX WordPress plugin and is on a mission to democratize technology for agents and brokers, creating innovative products that empower our customers to grow. Real estate websites powered by Showcase IDX see 83% more traffic from search engines than from other solutions.
Contact Information
Showcase IDX
Phone: +1-800-478-0181
Email: pr@showcaseidx.com
Website: https://showcaseidx.com/