Comparing Squarespace vs WordPress for real estate agents means deep diving into these two online platforms. Real estate agents need websites that attract buyers and sellers with stunning aesthetics, easy-to-use features, and SEO tools that drive higher Google rankings. But which platform can give you all of that?
Both Squarespace and WordPress have the potential to create beautiful websites, but only one of them provides the flexibility and extra features every real estate agent needs.
Below, we'll look at Squarespace vs WordPress in detail doing the following:
Discussing their design features and usability.
Laying out each platform's pros and cons.
Conclude with deep discussions on their ease of use and functionality.
When you're done reading this article, you'll know which platform is right for your real estate website.
Squarespace for Real Estate Websites
Started in 2004 by Anthony Casalena, Squarespace has always strived to offer clean, design-focused, easy-to-use website templates. Casalena created the company because he found other website builders clunky at best. And he was spot-on in his analysis. Today, Squarespace has 3.79 million subscribers, many of whom are real estate agents.
Design
One of the major reasons people choose Squarespace for their websites is their wide range of stunning designer templates. There are over 100 easy-to-use Squarespace templates. Because the templates are sorted by business type, finding the ones that will work best with a real estate website is also simple.
Website designers can customize their templates to match the look and feel of their brand with intuitive editing tools. They can quickly change the color palette, add additional pages, utilize eCommerce plugins, and change the website's font. They can also use the drag-and-drop editor to make some layout adjustments.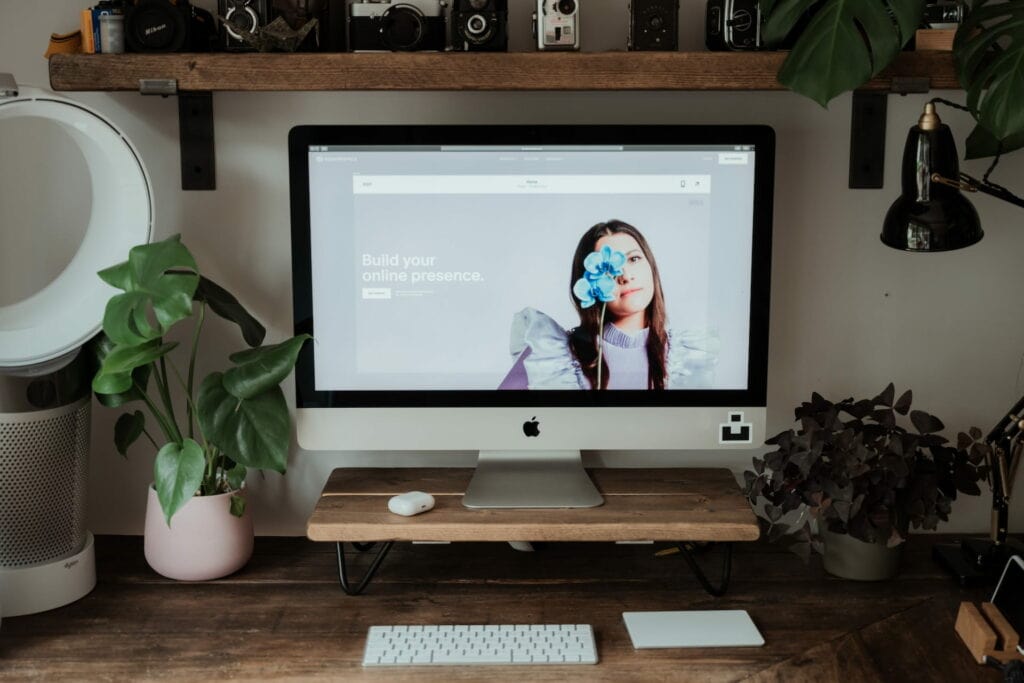 All of the changes are relatively easy to make. If a designer needs to replace an image, for example, they can click the replace button on each image. The button connects to their computer's image files. So, you don't need to be web-savvy to use Squarespace.
If you are more advanced, you can opt for a higher-level business plan, giving you more customization freedom. You'll be able to make changes using custom CSS or JavaScript. However, those who want to design their website fully might find Squarespace limiting.
Though Squarespace is constantly adding new features, few third-party plugins are available. The existing ones might not be ideal for real estate agents' needs. For example, adding an IDX on a Squarespace site means relying on a plugin that will use subdomains or iframes. Both options can cause usability and SEO issues.
Pricing
Squarespace has no free plans, but they offer a 14-day free trial. Their monthly pricing plans range from $16 to $49 per month when you pay annually. If you pay by the month instead, you can expect to pay 24%-30% more, depending on the plan. Below, we lay out and briefly discuss the inclusions of each pricing option.
Personal Plan
($16 per month when you pay annually or $23 when you pay monthly)
The personal plan is Squarespace's most basic option. It includes:
One year of free domain name (after that, you'll be charged annually)
Mobile optimization
 SEO-friendly page features
Unlimited bandwidth
30 minutes of video storage
Up to 2 contributors
Basic site metrics
SSL security certificate
Audience management tools
Video maker
Even though the personal plan offers all the basics at an attractive price, it's probably not enough for most real estate agents. Without additional customization tools, you won't be able to add a home search function, which buyers and sellers expect. So, most real estate agencies need at least a business plan.
Business Plan
($23 per month when paid annually or $33 per month when paid monthly)
The business plan offers everything in the personal plan plus the following:
Advanced analytics
Fully integrated e-commerce with a 3% transaction fee
Unlimited contributors
Professional email through Google
Complete customization capabilities using CSS and JavaScript
Promotional pop-ups and banners
The business plan is Squarespace's most popular option, and it will work well for most real estate agents. To attract and retain clients you can use advanced analytics, customization capabilities, and pop-up displays.
With the ability to insert custom code comes the integrated functionality real estate agents need. However, unless you already understand CSS or JavaScript, know that you'll probably need a website developer to work with you on this.
Also note that though custom coding allows you to add a home search function and other engagement tools, those tools may not run as smoothly as they could on an open-source platform.
Commerce Basic
($27 per month when paid annually or $36 per month when paid monthly)
The basic commerce plan offers everything in the personal and business plans plus more advanced feature like:
E-commerce analytics
0% transaction fees
Point-of-sale system
Product reviews
Customer accounts
Advanced merchandising features
Ability to sell on Facebook and Instagram
Most real estate agents don't need the basic commerce plan because they don't have an online store. Unless selling merchandise or digital products is part of your business plan, these features aren't all that useful. You don't need a point-of-sale system, product reviews, or e-commerce analytics.
Commerce Advanced
($49 per month when paid annually or $65 per month when paid monthly)
The advanced commerce plan offers everything in the previous plans plus:
Advanced shipping and distribution
Advanced discount options
Subscription sales
Abandoned cart recovery
Commerce APIs
Again, unless selling merchandise is part of your business, you might not need an advanced commerce plan. You're better off saving your money and sticking to a business plan if you go with Squarespace.
Squarespace Pros
Relatively affordable. As far as website design goes, Squarespace isn't expensive, given that the templates are ready to go and a lot is included.
Intuitive design approach with beautiful templates. You don't need to be a website designer to make a site that looks good.
Automatic software updates and promised security. You don't have to worry about outdated plugins, malicious code, or other security issues.
Mobile optimization included. So, you can rest assured that your site will look great on mobile devices.
SEO-friendly. The responsive design templates from Squarespace are all built with search engine optimization in mind. Some third-party plugins may not be as SEO-friendly, though.
A hosting plan is included. That means other than your domain name after the first year, the only company you'll have to pay for your website is Squarespace.
Free custom domain name. This is included with the hosting service plan. It's free for the first year. Then you'll have to pay annually.
Squarespace Cons
Limited plugins. There are few plugins designed for Squarespace, so your functionality is limited.
It's not free. Though it's relatively affordable, you must pay monthly for your site.
It's not very customizable. Yes, you can change fonts and colors, but Squarespace isn't your best option for a fully customized site.
You'll need a premium plan to incorporate a home search function. And, even with that, you'll be relying on an IDX that uses subdomains or iframes, which could be better for usability or SEO.
WordPress for Real Estate Websites
Developers began cultivating WordPress in 2001 to create a platform for personal blogs that used PHP and MySQL. They created an open-source platform that allows virtually anyone to create a perfectly customized website.
Many real estate agents use WordPress for their websites, and, as you're about to see, several reasons exist. But before we delve into the many benefits of WordPress, let's get one thing clear. We're referring to WordPress.org, not WordPress.com.
WordPress.com is similar to Squarespace. It's a service that helps you create a website. It relies on WordPress software but manages the hosting service for you. So, as with Squarespace, you don't have to find a hosting platform.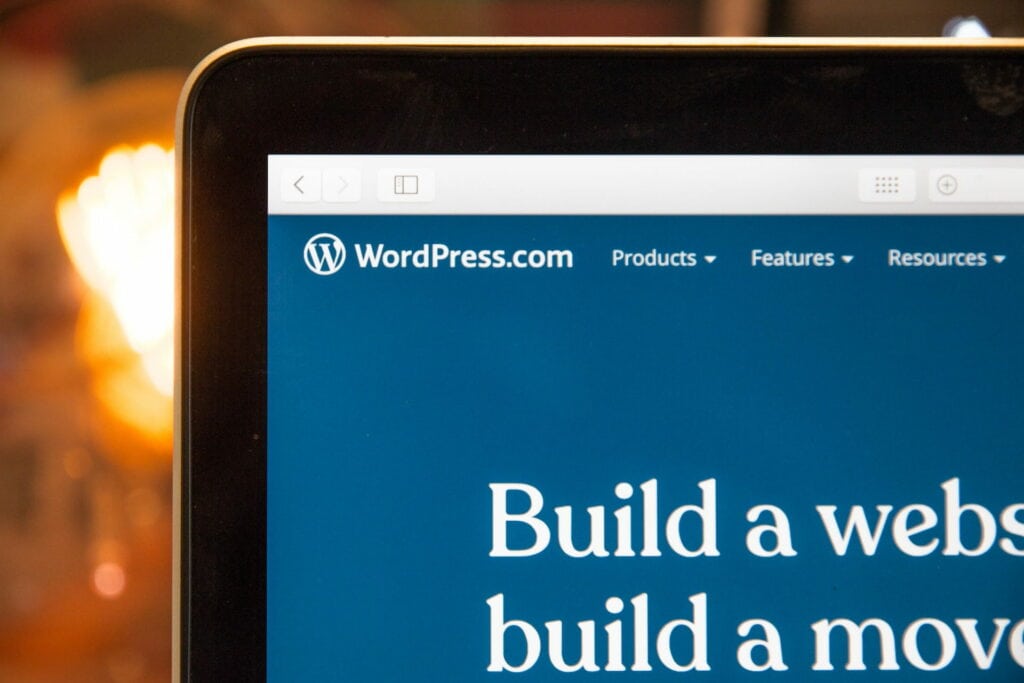 WordPress.org allows you to download the software that WordPress.com uses for free. Once you download the software, you can build and manage your website by yourself.
In this article, we're looking solely at WordPress.org. But if you're interested in WordPress.com, check out our WordPress.org vs. WordPress.com comparison.
Design
You might feel a little letdown when you first download the WordPress software, . Very few design options and templates come with the initial download. However, because WordPress is an open-source platform, you'll find thousands of plugins and themes available through third-party providers.
Many of these themes and third-party plugins are free. Some come at a cost, but often the price is very low. So, you can create a stunning and fully functional website at an affordable rate.
There are lots of opinions on which themes and plugins to use. The ones you pick ultimately depend on what you need on your website.
We put together a list of the top themes for real estate agents. These themes offer the advanced functionality your clients need, like the ability to bookmark listings. They're also mobile-friendly and will collaborate well with your IDX solution. Best of all, none of the themes we recommend use iframes or subdomains. That means these themes will help rather than hurt your SEO efforts.
As far as plugins go, your imagination is the limit. There are thousands of plugins compatible with WordPress. And the additional functionality plugins can give you is incredible. For example, with WordPress, you can add client inquiry forms, amortization calculators, Google map integration, photo galleries, and more.
When you initially download WordPress, you'll notice that it's set up like a blog. That's because the software designers created the platform with blogging in mind. The first page is your last blog post. While you can leave it this way, you don't have to. As with everything in WordPress, this is entirely customizable.
However, having the blog set up isn't a bad idea. Real estate agents can use their blogs as an SEO tool. They can ensure their website ranks in search engine queries by answering relevant real estate questions and providing valuable information to buyers and sellers in blog posts.
Of course, a range of plugins also helps with SEO. There are secure plugins for marketing email campaigns, advanced analytics, and other tools to help drive and track engagement.
Some might find building a website this way intimidating. Working from scratch can seem scary if you're not a website designer. However, WordPress makes it relatively easy. You don't need to know how to code to use their software. Plus, there are tons of tutorials online. So, a quick Google or YouTube search can probably solve things if you get stuck.
Alternatively, there are tons of website and theme developers that specialize in creating custom themes for WordPress. Their rates tend to be affordable. Best of all, because WordPress is relatively easy to learn, you can change things later without returning to your developer.
Pricing
WordPress software is free to download, but creating a website isn't free. You'll need to purchase website hosting and a domain name. You may also choose to invest in premium plugins and themes.
Hosting Plans
Website hosting options range from as little as $2 per month to over $100 per month. The cost differences depend on what you need. Different hosting plans offer different levels of security, bandwidth, and storage. Real estate agents can probably get away with low-cost website hosting.
Low-cost web hosting typically implies a shared hosting plan. That means multiple websites are using one server. If your website starts receiving a lot of traffic, this can become a problem. Download times will suffer, resulting in poor user experience.
For most real estate agents, that's not an issue, especially early on. If it is for you, though, or if it becomes an issue later, you may need to invest in VPS or cloud hosting. Depending on your site's storage and bandwidth needs, hosting services that use VPS or the cloud will cost closer to $50 or even $100 per month.
Domain Names
Often, when you purchase a hosting plan, you can add on your domain name at minimal or no cost for at least the first year. After that, the price of your domain name will vary. You can spend somewhere between $12 and $15 per year on a domain name.
Premium Themes and Plugins
Depending on your needs, plugins and themes can range from free to around $200. Premium themes and plugins tend to offer more power, are easy to customize, and offer more features out of the box.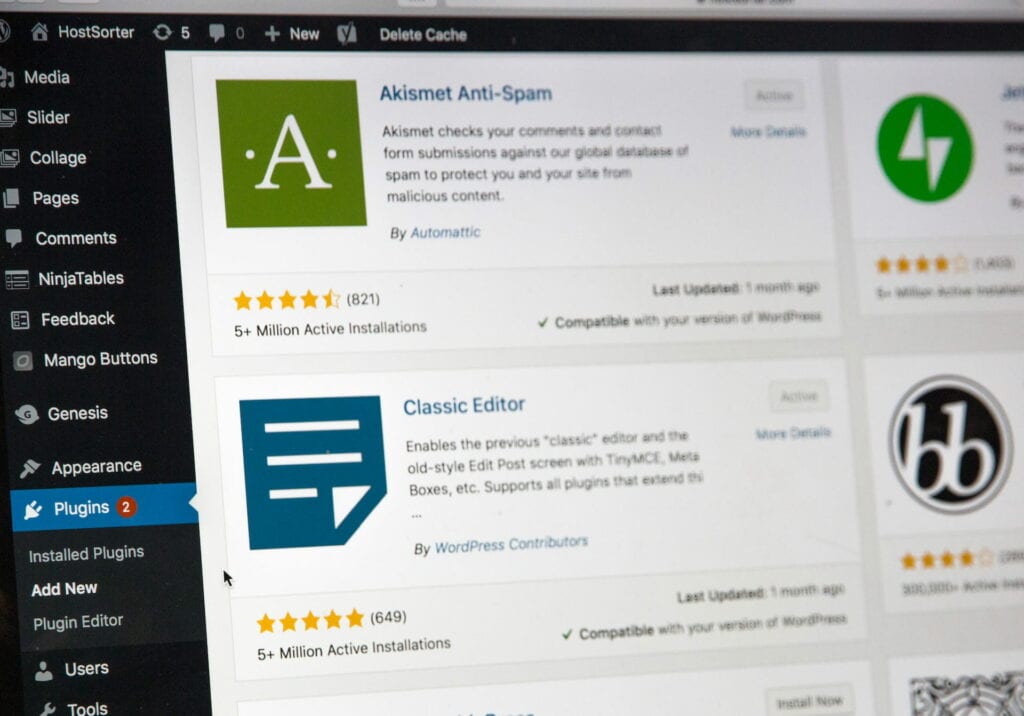 That's not to say there aren't great free and low-cost options available. Of course, you can always start with a free or low-cost option and switch to something else later. But know that you tend to get what you pay for when it comes to plugins and themes.
Between plugins, themes, your hosting service, and a custom domain name, your WordPress website's price can be more than a Squarespace site. But it doesn't have to be. With WordPress, you pay for what you want and have the freedom to choose exactly what that is.
 WordPress Pros
Full customization. WordPress lets you create a website from scratch to use the best themes and plugins for your needs.
It's Free. Downloading the WordPress software is free. Hosting service, the domain, and certain themes and plugins will cost you, but the overall website build is still affordable.
It's Open-source. Because WordPress is an open-source CMS, developers are constantly creating new themes and plugins that you can use, adding to the already massive library.
It offers powerful blogging tools. Your blog is an excellent marketing tool. By crafting relevant articles and posts, you can improve SEO.
No coding is required. Even though you're building a website from scratch, WordPress software is approachable.
There are tons of tutorials. If you get stuck on something in WordPress, chances are there's free help available online.
WordPress Cons
There's a learning curve. Though you don't need to understand code to use WordPress, it's not as intuitive as a website builder like Squarespace.
Plugins and themes can cause problems. A website overloaded with plugins or hefty themes can create a negative user experience and slow loading times. Outdated plugins and themes can also be a problem.
There are some vulnerability risks. WordPress is extremely popular, which means WordPress sites are a target of spammers and hackers. There's also a chance of downloading a theme with malicious code. WordPress offers security features to combat this, but they aren't always enough.
Squarespace vs WordPress: Ease of Use
When comparing Squarespace vs WordPress for real estate agents, ease of use is particularly important. Building your own website can be frustrating at times, and having a platform that makes it easy is vital, especially if you don't have any experience in site creation.
In this area, Squarespace is the winner. It's straightforward to use, even for novice users. Thanks to their drag-and-drop editor and intuitive interface, you can easily have a usable website up within a few hours. Plus, software updates are automatic, so you don't have to worry about outdated plugins or themes. However, Squarespace's user-friendly website-building tools come at a cost.
Squarespace offers limited functionality for real estate agents. So, you might not get everything you want and need on your website. Things like your IDX solution, arguably one of your site's most essential aspects, won't run as well on Squarespace.
While WordPress takes some practice to be proficient with, it offers much more. And it's pretty easy for most people. You don't need to learn to code or be a full-time web designer to create a beautiful and functional site on WordPress.
Plus, there are a huge number of free tutorials for WordPress online. So, if you get stuck on something, you can probably figure it out quickly.
All this is to say that even though Squarespace is easy to use out of the box, WordPress isn't unapproachable. And, given the extra functionality available in WordPress, most real estate agents would do better with it than Squarespace.
Squarespace vs WordPress: Features and Functionality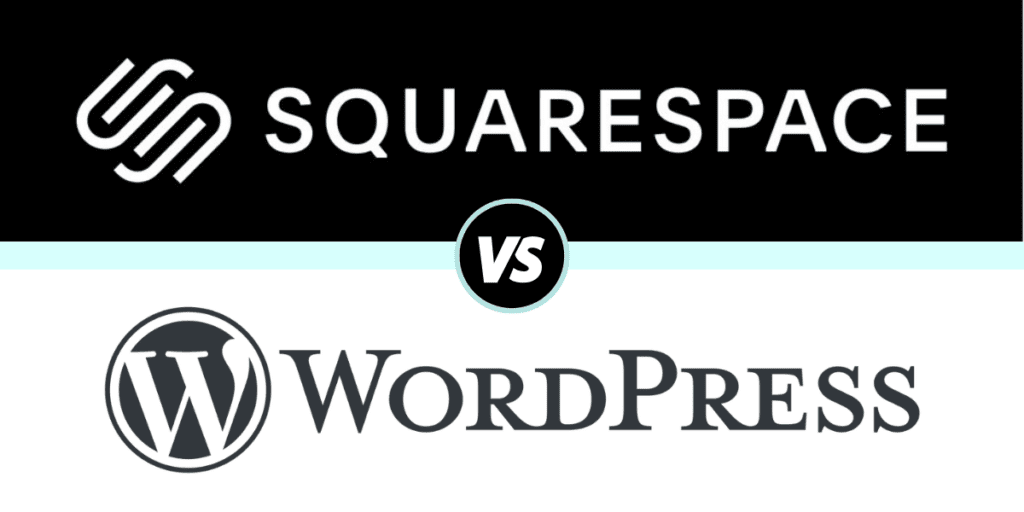 When comparing Squarespace vs WordPress on features and functionality, there's no question who the winner is. WordPress offers near-endless options for building a functional website.
As an open-source CMS, WordPress allows anyone to customize its codes. That means new themes and plugins are constantly available. Though some of the top plugins and themes are at an additional cost, many are free.
Thousands of themes and plugin options mean you can add everything a real estate website needs. Property photo displays, an IDX solution, neighborhood information sheets, contact forms, amortization calculators, and so forth are all relatively easy to put on your site.
You can also download additional features like SEO tools, analytics tools, and email marketing plugins to help you convert clicks to clients. With WordPress, you can build more than a client-friendly website. You're building a client-generating tool.
Squarespace will give you a usable website, but its power is limited. The range of compatible plugins is small. Because of that, Squarespace doesn't provide advanced functionality like a WordPress website can.
Your website may be easier to create with Squarespace, and it will look beautiful, but key features may be lacking. For example, putting an IDX solution on a Squarespace website means relying on iFrames or subdomains. This can negatively impact SEO, making it harder for clients or potential clients to find you.
Squarespace also isn't blog friendly the way WordPress is. Writing blog posts can be crucial for SEO, and blog content provides valuable information to current and potential clients. For advanced blogging tools, you can't beat WordPress.
Advanced email marketing, higher-level SEO tools, and other extras also aren't readily available with Squarespace.
While you can create a custom theme with a Squarespace business plan and thereby work these extras in, you need to know JavaScript or CSS to make one. It's not an open-source platform, so ready-to-go themes and plugins that have everything you need aren't an option.
Squarespace vs WordPress Final Thoughts
When looking at Squarespace vs. WordPress for real estate agents side-by-side, there's no doubt that WordPress is the better CMS. Squarespace is tempting to use for several reasons. The setup process is simple, relatively inexpensive, and can create gorgeous websites.
However, only WordPress can give you the additional functionality your real estate website needs. With tons of plugins and themes available, WordPress is a much more flexible tool. It has a slight learning curve and may cost you a little more, but the time and price are worth the results.
If you're weighing Squarespace vs WordPress and want a website that not only serves your current clients but helps you gain new ones, WordPress is the better option.
FAQs: Squarespace vs WordPress
Before we go, let us answer a few of the most common questions surrounding the Squarespace vs WordPress debate.
Which is cheaper, WordPress or Squarespace?
Though WordPress is free, Squarespace is probably cheaper for a straightforward business website. If all you want is a virtual business card, Squarespace will give you what you need for as little as $16 per month, which is very inexpensive.
With WordPress, costs like a hosting plan, domain name, and premium plugins quickly add up. But you're also more likely to generate new business from a WordPress website, making the costs more than justifiable.
Which is better, Squarespace vs WordPress vs Wix?
WordPress is the best option for building a real estate website when compared to Squarespace or Wix. It's the only site that allows you to offer the home search and consumer engagement tools that your clients and potential clients want to see.
Is WordPress still the best?
WordPress is the best choice for building a real estate website if you want a home search and other features that gain user attention and are SEO-friendly.
Who is better than Squarespace?
Squarespace will show pretty pictures and list your name, but it doesn't provide the flexibility most real estate agents need. While Squarespace has much to offer those seeking a straightforward website, WordPress is the better choice for those looking to drive engagement. With WordPress, you can create a user experience that keeps buyers and sellers coming back to you.
Is Squarespace easier to use than WordPress?
When comparing Squarespace vs WordPress it's easy to see that Squarespace is easier to use. It comes with a simple visual editor, built-in import tools, and straightforward content blocks.
However, its basic nature makes it a much less flexible platform. So, though WordPress takes a little more practice, it's usually the better choice. Plus, there are thousands of articles online that can help you with WordPress if you get stuck.
Where can I find a website developer or SEO to help me with my website?
If you're looking for a website developer or SEO to help with your website, we have a list of incredible providers. You can choose the one that suits you and your business best.
Where can I find examples of great real estate websites?
If you're looking for examples of great real estate websites to use for inspiration when designing your own, check out these stunning sites.