Get to know Showcase IDX and our "why" a little bit better.
Get Modern Real Estate Marketing Tips & Tactics
Best practices, success guides, videos, infographics, and articles. Everything is 100% actionable. Follow for great real estate ideas to stand out from other agents.
We're here to unleash the value of local real estate experts
More than 12 million consumers used our IDX search on agent and broker websites last year, and those agents saw 83% more traffic from Google because they use Showcase IDX. Our features and integrations allow you to give your buyers and sellers the real estate experience they expect – MLS listings with unique local information, portal quality property search, automated messages, and targeted campaigns. And our exclusive community helps you keep improving over time.
Showcase IDX was founded in 2003. In 2018, we closed a second private equity round and grew our team to help us build even better marketing tools for agents.
As of 2019, Showcase IDX became the leading IDX WordPress plugin for real estate and is currently growing faster than ever. eXp World Holdings acquired Showcase IDX in 2020. Showcase IDX remains a standalone independent company, but following the closing, will be owned by eXp World Holdings who also own eXp Realty and Virbela. Showcase IDX is not owned by eXp Realty. While the distinction may sound semantic, it's an important distinction that we're not going to be owned by eXp Realty and will not report to anyone within the eXp Realty organization, however, they are a customer of ours. (More questions on that? Check here.).
We democratize technology for agents and brokers, creating innovative products that empower our customers to grow. Our vision is to create new ways to help people find and buy the home of their dreams with the advice, expertise, and value of a professional agent, online. An approach that puts the home buyer and seller at the heart of the process, guided by innovative cloud-based tools for agents and teams that help provide consistently exceptional experiences, at scale.
Thank you for joining us on this journey. Let's grow your business together.

Our average customer satisfaction score!

Amount of Time Consumers Spent Searching On Our Customers' Sites in the last year
That's like watching Avengers Endgame over 111,350 times.
Here at Showcase IDX, we believe there is a better way to build a company. A more valuable, less invasive way. Better technology is responsive to customers' ultimate needs, builds a community, and earns brand loyalty. It creates an environment that improves the entire real estate industry – an environment where customers feel earned rather than bought – an environment where employees feel like professional sports team building a legacy. This starts with the core values we live at the office every day. 
We are honest with our ourselves, business partners, and customers. Always. No exceptions. We will represent ourselves and our intentions openly, sharing as much of the truth as we can without sacrificing our other values.
Our business is all about helping people reach their goals through building relationships. We treat others the way we wish to be treated: with respect for their thoughts, feelings, and opinions. We will work hard to ensure our community lives this value as well.
We believe in doing what's right and attempting what others say is impossible, even if no one is looking. We're expected to evaluate what the right thing is and to do that thing, even when no one is looking or specific instructions haven't been given.
We take responsibility for our individual roles and actions. We believe in sharing our successes and our failures openly, to learn from them. Blame does not live here, only a positive and constructive approach as we strive to improve individually and as a community.
We understand what we're here to do and make decisions with purpose to achieve our goals. We choose to build our products and company in a way that critically examines best practices, often paving our own better path forward.
We strive to make the work of real estate more enjoyable and not take ourselves too seriously. We're dedicated to creating and maintaining a friendly, relaxed work environment, and make every effort to bring positivity to our customers and community.
We believe in hiring the very best people we possibly can, and then doing our best to help them be even better. We believe in listening to our customers and leveraging new process and cutting edge technology to provide opportunities for improvement.
We believe that we are stewards of the skills, talents, and resources we've been given. Our goal is to unselfishly give our talents and abilities to assist and benefit others, in a way that allows us to help over the long-term.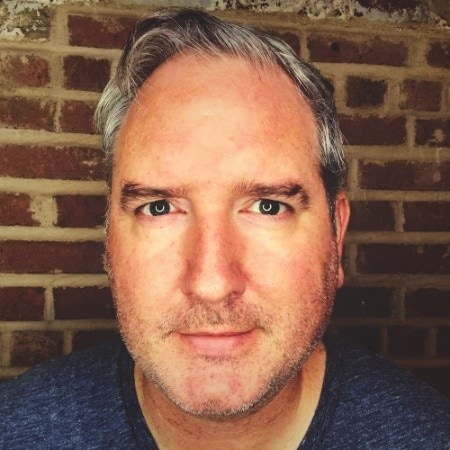 Chief Executive Officer and Founder
Serial entrepreneur is known for building innovative companies and considered one of the top real estate privacy experts in the world. Previous CTO of RE/MAX Greater Atlanta, with over $4.5b in yearly sales. He has consulted with national brands in the retail, real estate, and mortgage industries. Including Lowes Home Improvement, Wells Fargo, Wells Fargo Home Mortgage, Wachovia Bank, and some of the top 20 residential real estate brokerages.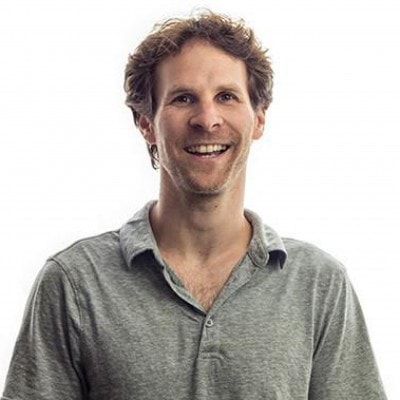 Alan leads the team building our innovative solutions and spearheads customer success. His first computer programs were on the Sinclair 16k, Apple II, and TRS-80. Not to date him, but he may or may not have gotten in trouble in 2nd grade for making the class TRS-80 shout at the teacher. He previously founded Tourbuzz, the leading real estate photographer software solution provider in North America, which was acquired by Urbanimmersive in 2018. He's also a husband, father of two, and a rock climber.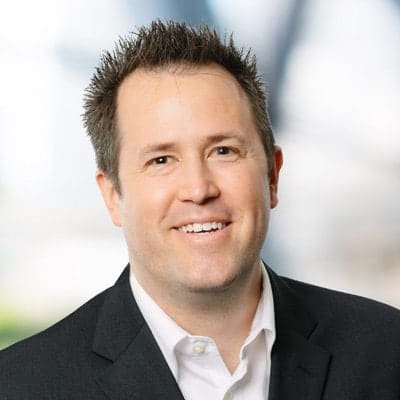 Entrepreneurial marketing leader that's built and run organizations from start-up to over $500M annual revenue. He brings a unique combination of storytelling and innovation to the team, having led marketing for many brands. Kurt's a regular conference speaker and workshop leader around modern marketing tactics that actually drive sales. In addition, he has been asked to coach and advise thousands of leaders, from startup founders to the President of the United States.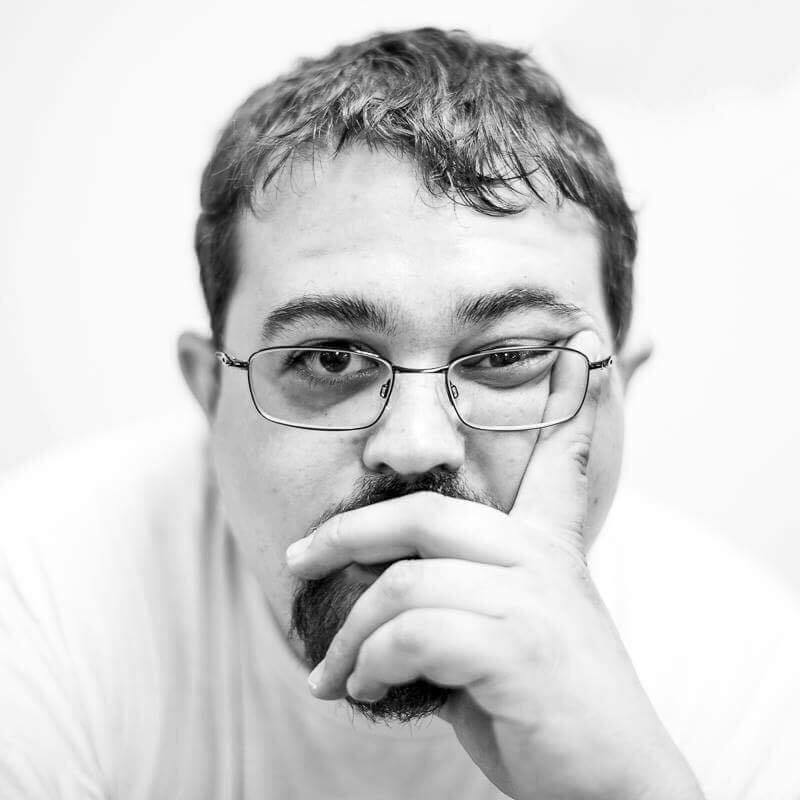 Experienced technology professional that helped scale two startups into acquisitions by public companies in the past 5 years. He has a wide breadth of growth experience, from building the interactive website properties for the Hubble Space Telescope to tenures at high-growth private equity backed technology companies.  Scott joined the company in 2018, transforming the product that allowed the company to not only compete against competitors 10x its side but to win.
Looking for a place to make an impact?
Our team is made up of experienced, talented people who see opportunities where others may not. We understand that innovation comes from experience, experimentation, iteration, taking smart risks, and rejecting the idea that the status quo is the only or best way to solve a problem. You'll be challenged by big ideas, and have the opportunity to influence a product that truly impacts one of the biggest decisions in 100s of millions of people's lives in very real ways by connecting them with 80,000+ real estate agents and unlocking property ownership opportunities for individuals across the world.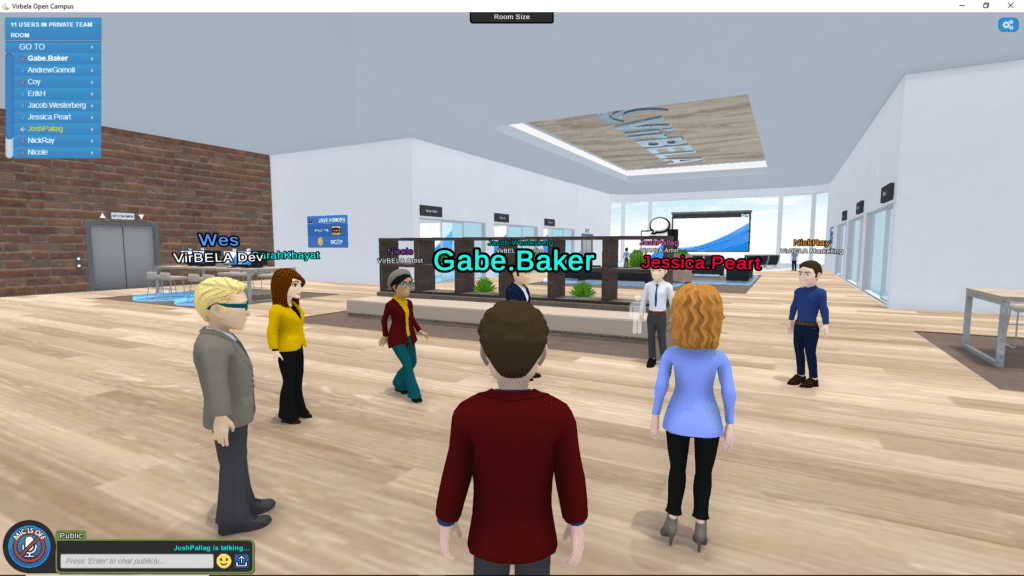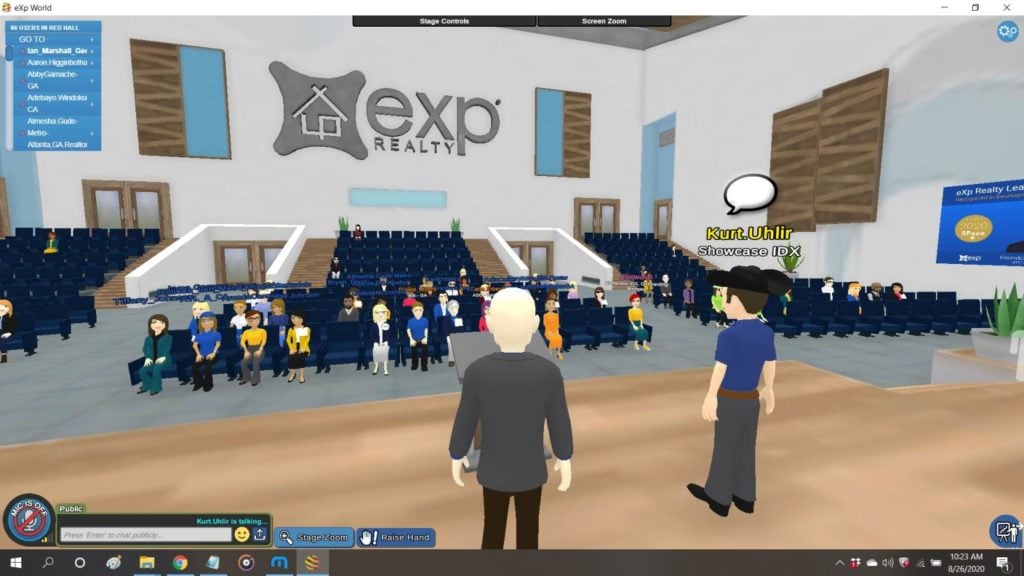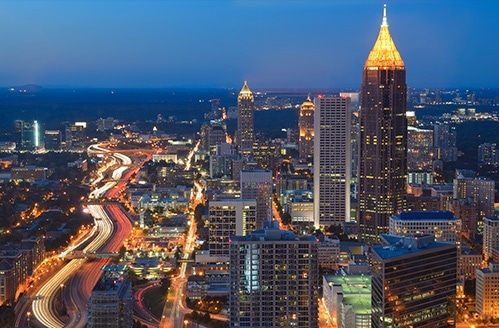 We win by staying close to our customers and adding value to their daily lives. We ask "how will this affect them" in every decision.
We work to understand the reality of the situation, then we make the decision to focus on the opportunities.
We strive to bring up any difficult topics early and have a conversation. We're all growing and working on the mission.
Perfect is the Enemy of Done
AKA get stuff done. Creating tsunami of innovation comes from speed and iterating on the previous version.
We know customers and employees are better for having worked with us.
Cheap is penny wise but pound foolish. We want to avoid that mindset at all costs. We invest in great people and great tech to scale outcomes.
Results not tasks. We measure ourselves by the outcomes we create, not by the amount of work that goes into them.
Win Together; Learn Together
We have shared goals - we drive toward success and celebrate our wins togethers. When there's a hiccup, we all pitch in if something is off-track.
We're committed to each other. We're always collaborative, but put the interests of the team above our personal agendas.
We're motivated. We go out of our way to figure things out and present solutions, rather than problems.
Strong Opinions Held Loosely
We believe in bringing potential solutions to the table. A strong team knows when to change its opinion when presented with new data.
We're here to build something that we can be proud of; something that will change the way the real estate works and will stand the test of time.
This is hard work. A little irreverence goes a long way to lightening the load.
It's a Marathon, Not a Sprint
We optimize for a sustainable work pace and momentum. We sprint/crunch when the situation requires it, but we don't do that all the time.
We don't do things just because "that's the way we've (or the industry has) always done it".
Most people want to be superheroes. We strive to be the sidekicks that help them - both our clients and our teammates.
Who's winning with Showcase IDX?
Showcase IDX was created to help individual agents and teams level the playing field. Stop Competing and Start Winning.
"Showcase IDX brings the leads!
"I am very happy to say Showcase IDX delivers the leads! I am often told by prospects and clients that our website is their favorite in town. A large amount of business is generated through our website presence."
Bill McCue
Broker Associate
Would You Bet Your Business On A IDX Solution?
We effectively compete every day with Zillow, Trulia and Redfin. Showcase Idx is critical to our success...Our site stats are over 12K unique users per week. That is up significantly from a year ago when we were on Wolfnet Idx.
Patrick Higgins
Team Leader At Nashville Home Guru
What I have been looking for all along.
"I have used both Diverse Solutions and IhomeFinder. Neither delivered what I wanted. Since switching to Showcase, my bounce rate is down 20%, time spent on my site has doubled, and most importantly I am getting 4x more registrations on my site."
Will Rodgers
Agent & Web Marketing Expert
WHAT ARE YOU WAITING FOR?
"Since switching to Showcase, registrations and customer interaction have increased tremendously. Showcase is so much cleaner than just using our own MLS systems...easy to use even for a beginner starting their own website."
Mike Shrader
Realtor - Partner at Southern Living Realty Partners
Your retention rate will be much higher
"No subdomains or Iframes is probably my favorite feature, but at the end of the day it's about Results. I think the biggest thing is how "sticky" their site becomes. With Showcase IDX, the retention rate is much higher."
Joshua Jarvis
Owner, 4rd Marketing
I switched from IDX Broker
"I get more voluntary sign ups than I did with old provider. I think that speaks for itself."
Corinne Guest
Broker Owner, Barrington Realty
Showcase IDX all day everyday!
"by far the best IDX solution out there. Forward thinking, always improving, with a clear focus on the interface - one of the major areas other providers fail. It feels like everyone else is still playing catch-up all these years later."
James Gillentine
Showcase IDX Certified Partner
Best IDX Solution out there
"No solution even compares with what Showcase IDX offer. There is no way I would steer clients towards any other solution."
Charles Oreve
CEO, The X Concept
Best WordPress IDX, period.
"Simple to use (i.e. low bounce rates and high user engagement), great mapping with polygon search, fantastic mobile responsive functionality, 'login with facebook', ultra-fast, and they are always adding or updating functionalities."
Nelson Cuesta
CEO, AgentFire
The Best All-Around IDX For Realtors Wanting Results
"We were previously using another IDX for our client sites. As a digital agency focused on measurable results, we were frustrated with the limitations we had. We started researching alternatives and thank god we found Showcase IDX."
Kevin Alvarez
President, Blue Lynx Marketing
Head and shoulders above the rest, and it's really not even close.
"Showcase IDX is head and shoulders above the rest, and it's really not even close. We fully expect more of the agents and brokers we work with to love the value and flexibility Showcase IDX provides, especially as results our current users are seeing continue to improve."
Joe Heath
Marketing Specialist, Real Estate Web Creation
An IDX Feed That's Above The Rest!
"Showcase IDX is a better solution in regards to search rankings. I love the hot sheets and the simplicity to create "hot sheets" for different areas."
Wayne Unger
Realtor, My Orlando Home Sales
Converts website leads at a high level
"Showcase IDX is leading the way in the world of WordPress IDX solutions. Clients love utilizing the Showcase IDX product with original features not found in any other product."
Wayne Stratton
Real Estate Marketing Consultant
Best IDX plugin by far!
"Showcase IDX is now the only IDX I recommend to my clients. Visually, it is stunning and so much better than the other IDX's. To top it off, customer service is top notch"
Sinoun Chea
Owner, ShiftWeb Solutions
Showcase IDX Support Team Rocks
"Showcase IDX has a streamlined interface and easy to navigate features that don't clutter our website or lock us into particular themes. But where they really shine is in their customer service."
Jen Johnston
Business Manager, Boro Realty