NEWS, VIEWS, AND TUTORIALS
Real Estate news, marketing tips, and motivation to grow your business. Join the community that's driven 6.1 million consumer visits last year.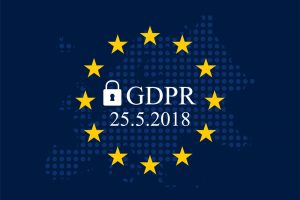 Announcements
Firstly, just like every other online service, as it seems in the last week, we have updated our Privacy Policy into a new behemoth 8,500-word document that outlines how we deal with online privacy. Europeans are very concerned about online privacy. It's not like we're not concerned about it in the United States, but the new General Data Privacy Regulation (GDPR) from the European Union is a new wide-reaching online privacy law. We talked about it in this recent blog post.
Read More »
Don't Just Take Our Word For It
Showcase IDX was created to help individual agents and teams level the playing field. Stop Competing and Start Winning.
"Showcase IDX brings the leads!
"I am very happy to say Showcase IDX delivers the leads! I am often told by prospects and clients that our website is their favorite in town. A large amount of business is generated through our website presence."
Bill McCue
Broker Associate
Would You Bet Your Business On A IDX Solution?
We effectively compete every day with Zillow, Trulia and Redfin. Showcase Idx is critical to our success...Our site stats are over 12K unique users per week. That is up significantly from a year ago when we were on Wolfnet Idx.
Patrick Higgins
Team Leader At Nashville Home Guru
What I have been looking for all along.
"I have used both Diverse Solutions and IhomeFinder. Neither delivered what I wanted. Since switching to Showcase, my bounce rate is down 20%, time spent on my site has doubled, and most importantly I am getting 4x more registrations on my site."
Will Rodgers
Agent & Web Marketing Expert
WHAT ARE YOU WAITING FOR?
"Since switching to Showcase, registrations and customer interaction have increased tremendously. Showcase is so much cleaner than just using our own MLS systems...easy to use even for a beginner starting their own website."
Mike Shrader
Realtor - Partner at Southern Living Realty Partners
Your retention rate will be much higher
"No subdomains or Iframes is probably my favorite feature, but at the end of the day it's about Results. I think the biggest thing is how "sticky" their site becomes. With Showcase IDX, the retention rate is much higher."
Joshua Jarvis
Owner, 4rd Marketing
I switched from IDX Broker
"I get more voluntary sign ups than I did with old provider. I think that speaks for itself."
Corinne Guest
Broker Owner, Barrington Realty
Showcase IDX all day everyday!
"by far the best IDX solution out there. Forward thinking, always improving, with a clear focus on the interface - one of the major areas other providers fail. It feels like everyone else is still playing catch-up all these years later."
James Gillentine
Showcase IDX Certified Partner
Best IDX Solution out there
"No solution even compares with what Showcase IDX offer. There is no way I would steer clients towards any other solution."
Charles Oreve
CEO, The X Concept
Best WordPress IDX, period.
"Simple to use (i.e. low bounce rates and high user engagement), great mapping with polygon search, fantastic mobile responsive functionality, 'login with facebook', ultra-fast, and they are always adding or updating functionalities."
Nelson Cuesta
CEO, AgentFire
The Best All-Around IDX For Realtors Wanting Results
"We were previously using another IDX for our client sites. As a digital agency focused on measurable results, we were frustrated with the limitations we had. We started researching alternatives and thank god we found Showcase IDX."
Kevin Alvarez
President, Blue Lynx Marketing
Head and shoulders above the rest, and it's really not even close.
"Showcase IDX is head and shoulders above the rest, and it's really not even close. We fully expect more of the agents and brokers we work with to love the value and flexibility Showcase IDX provides, especially as results our current users are seeing continue to improve."
Joe Heath
Marketing Specialist, Real Estate Web Creation
An IDX Feed That's Above The Rest!
"Showcase IDX is a better solution in regards to search rankings. I love the hot sheets and the simplicity to create "hot sheets" for different areas."
Wayne Unger
Realtor, My Orlando Home Sales
Converts website leads at a high level
"Showcase IDX is leading the way in the world of WordPress IDX solutions. Clients love utilizing the Showcase IDX product with original features not found in any other product."
Wayne Stratton
Real Estate Marketing Consultant
Best IDX plugin by far!
"Showcase IDX is now the only IDX I recommend to my clients. Visually, it is stunning and so much better than the other IDX's. To top it off, customer service is top notch"
Sinoun Chea
Owner, ShiftWeb Solutions
Showcase IDX Support Team Rocks
"Showcase IDX has a streamlined interface and easy to navigate features that don't clutter our website or lock us into particular themes. But where they really shine is in their customer service."
Jen Johnston
Business Manager, Boro Realty
Get the website you deserve
Websites powered by Showcase IDX get results. Have a website that your clients will actually use and will grow your real estate brand.