Arizona Regional Multiple Listing Service
The Arizona Regional Multiple Listing Service (ARMLS) started in Tempe, AZ in 1982 as the first regional MLS in the country. Now, ARMLS is the largest MLS in Arizona and serves 40,000 subscribers all across the state. ARMLS is consistently expanding and currently covers many Arizona cities such as Phoenix, Scottsdale, Mesa, Chandler, Tempe, and Glendale. The Arizona MLS is known as the definitive source of real-estate data for the area and has a mission of providing the most up-to-date statistics, resources, and service for subscribers.
Flexmls Login Link: ARMLS
Monsoon Login Link: ARMLS
Listings: approx. 27,434
Agents: approx. 40,902
ARMLS MLS Fees
Arizona Regional Multiple Listing Service charges a fee to access the IDX data feed. Your share of the fee is $10 per month.
Associations Shown in Property Search
Phoenix Association of REALTORS®
Scottsdale Area Association of REALTORS®
SouthEast Valley Regional Association of REALTORS®
Western Pinal Regional Association of REALTORS®
West Maricopa Association of REALTORS®
Regions
Arizona
Top Cities
Phoenix, AZ, Scottsdale, AZ, Mesa, AZ, Chandler, AZ, Surprise, AZ, Gilbert, AZ, Glendale, AZ, Peoria, AZ, Casa Grande, AZ, Buckeye, AZ, Maricopa, AZ, Goodyear, AZ
Helpful information about ARMLS for agents:
What tools do ARMLS have in place that can help an agent be more successful?
ARMLS offers agents access to many of the leading technology tools in real estate, these include: FlexMLS, Monsoon tax records system, ShowingTime scheduling system, homesnap, Supra lockbox system, NewHomeSource Pro for information on listings and new construction homes. Additionally, Cloud Agent Suite, Remine, and RapidStats are available as add-ons.
Does ARMLS provide any training for the tools mentioned above?
ARMLS currently offers classes, videos, webinars, and training for members. You must log in to your member portal to access these, but once you're in you can take advantage of all of them.
ARMLS provides training on how to complete basic MLS tasks like posting a listing or searching in the IDX and mapping as well as training for the tools available to members. Agents can find live and recorded webinars on the ARMLS website plus enjoy informative classes that teach everything from ARMLS rules and regulations to how to use additional products to grow your business.
What is the governing body for ARMLS?
ARMLS is governed by the Arizona Department of Real Estate.
How does a new member go about being added to the MLS?
Agents must be licensed with the Arizona Department of Real Estate and be a member of a brokerage.
Interested agents must sign up through their respective local real estate association. the association will handle all the paperwork and provide the agent with a login and password for the MLS.
Finally, agents must pay their subscriber fees!
What kind of local real estate trends, statistics, and information does ARMLS provide to individual agents?
ARMLS provides market reports, monthly stats, and rent checks on their website for the public.
Does ARMLS support Real Estate Standards Organization (RESO)?
ARMLS is RESO-Certified and listings are consistent with the most updated versions of the RESO data dictionary.
What external sites receive MLS data from ARMLS?
AZcentral/Street Scout, Realtor.com, Homesnap, Homes.com, Nighthawk, Apartments.com, Open Houses Direct, Showingly, ListHub as well as other sites receive MLS data from armls.
What listing statuses are included in IDX feeds through ARMLS?
Active, pending, under contract backups, and contract contingent on buyer sale are all listing statuses through ARMLS.
What types of memberships do you offer?
ARMLS offers standard MLS pro subscription.
What are the requirements for membership in the MLS and IDX?
ARMLS follows the NARs model for REALTOR association-owned MLSs. See more.
Interested agents must be licensed with the Arizona Department of Real Estate and be a part of a local real estate association.
Does ARMLS offer continuing education (CE) classes?
In the member portal for ARMLS, members can find virtual and on-demand classes and webinars. There are typically in-person class options available as well, but they are all online in the meantime.
Are there multiple associations/boards affiliated with ARMLS?
There are different boards and associations affiliated with ARMLS. See more.
More Valuable Information on ARMLS
ARMLS covers the areas included in the Phoenix-Mesa-Scottsdale Metropolitan Statistical Area, as defined by the Office of Management and Budget. The Arizona MSA makes up over two-thirds of Arizona's population, with 4,192,887 residents. Phoenix, the principal city, is one of the fastest-growing metro areas in the country, and is #5 on the list of Top U.S. Cities. The area's highest point is Humphreys Peak, at 12,633 feet, and the lowest point is the Colorado River at 70 feet above sea level.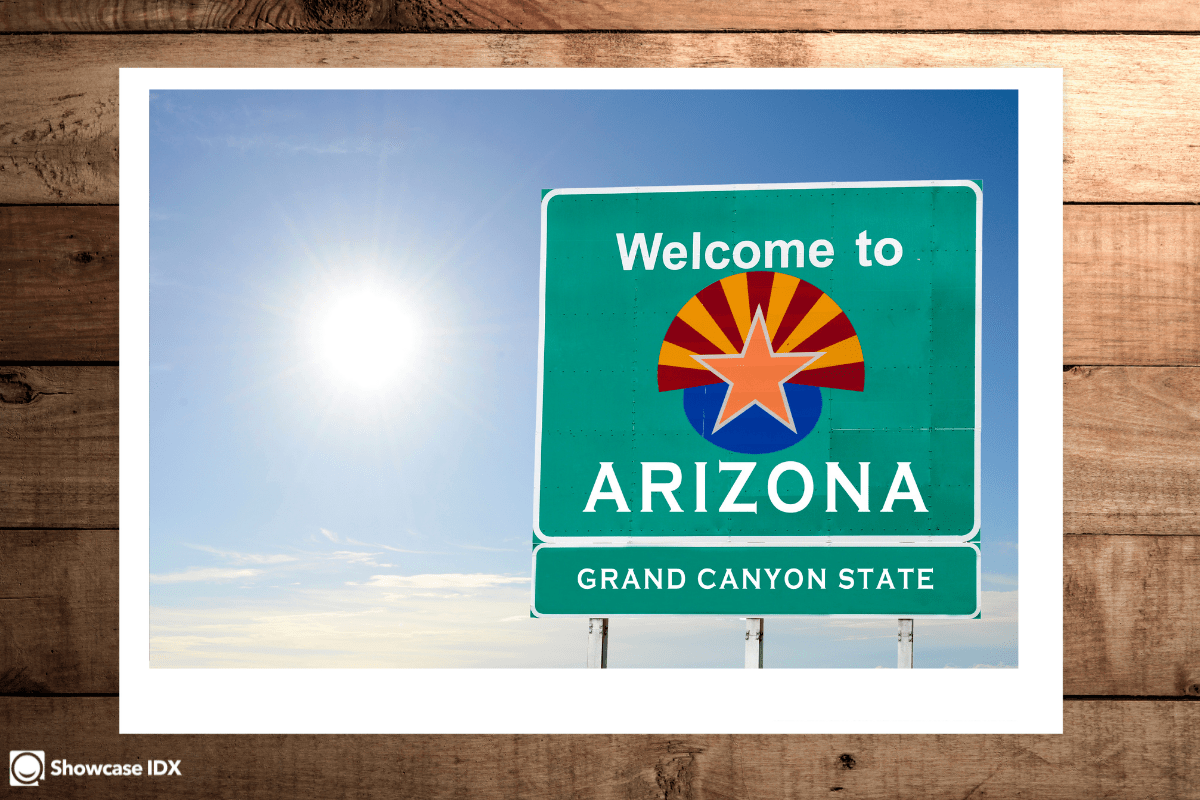 Phoenix is known as the cultural center of the state of Arizona. With a plethora of live music venues, museums, and fine arts centers, downtown Phoenix has something for everyone. However, it is particularly attractive to sports-lovers. As one of only 13 U.S. metro areas to represent all four major sports leagues, the sports scene is bustling with excitement. If major league isn't your speed, Phoenix is also home to over 200 golf courses. While the city-life is thriving in Phoenix, it is primarily known for its natural beauty and resources. Phoenix is a commercial manufacturing center within an agricultural region, with major industries such as aerospace, technology, and agriculture bolstering its economy. With its natural beauty and hot climate, Phoenix has many annual outdoor activities and festivals including The Phoenix Zoo, the largest non-profit zoo in the United States.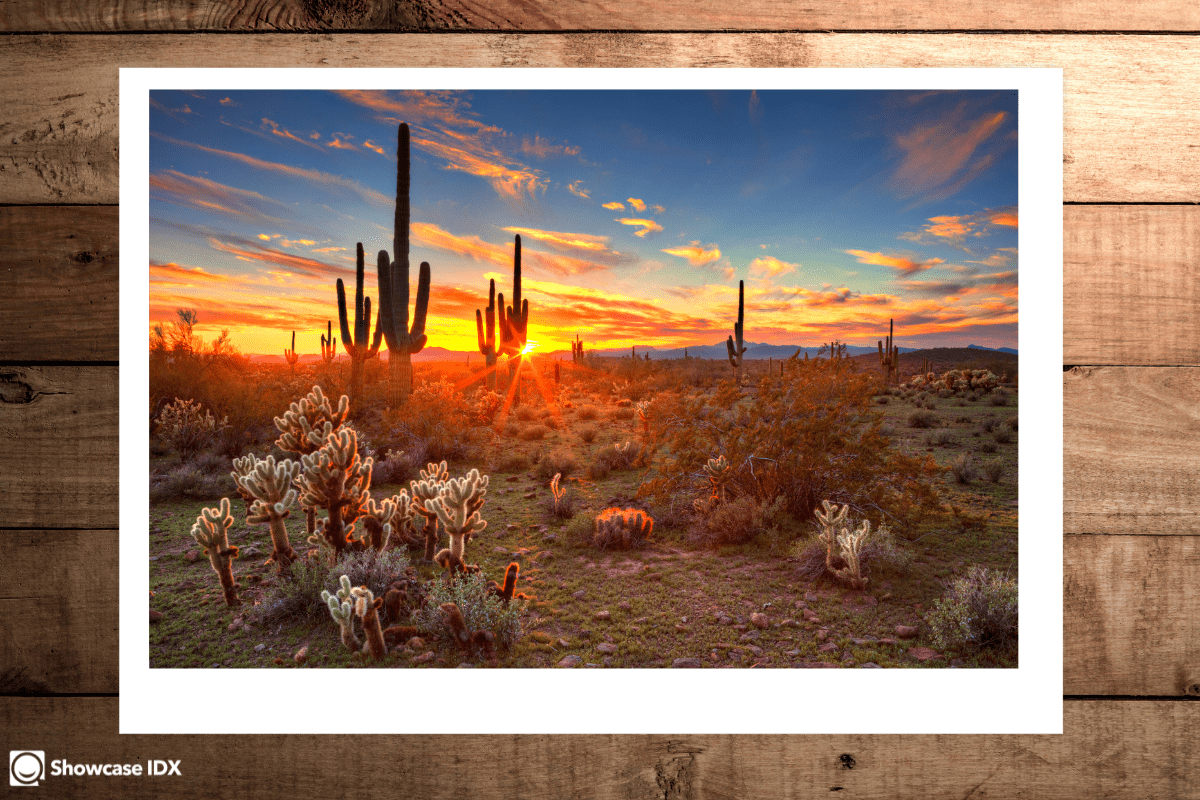 Phoenix has a generally hot desert climate, with long and extremely hot summers and short, mild winters. The temperature can go up to 105°F in the summer, and goes down to 43°F at its coldest. Due to Phoenix's desert climate, the city only receives about 9 inches of rain per year and no snowfall. Arizona is also one of the two U.S. states that doesn't observe Daylight Savings Time.
Claim your free trial to add Arizona Regional Multiple Listing Service IDX Listings to Your Site
Requirements for your IDX Solutions
Listing Data
IDX (or Broker Reciprocity) is a program that allows MLS Participants to display listings from other brokerages on their own agent and office websites. Simply put, the IDX program manages the listing search utilities on internet displays owned and operated by local agents and offices. The National Association of REALTORS® (NAR) created IDX and gives each MLS a strict set of guidelines on participation in the program and the display of the listings. Showcase IDX provides the tools that your clients use to access the listings.
Coming Soon status supported
Consumer Engagement Tools
These are how your clients interact with the data provided by your MLS through the IDX. We've built a remarkable set of consumer tools designed to engage your site's visitors, quickly converting them to willing leads… because once they see the value of your website and its powerful tools they'll value you as their trusted local advisor.
Give your buyers and sellers the search tools they expect: