Bonita Springs Estero Association of Realtors
Founded in 1966, Bonita Springs-Estero Realtors is located in Bonita Springs, FL and residential and commercial real estate is constantly growing throughout the area. Bonita Springs-Estero serves over 1,000 members and covers a service area of 108 square miles. The coastal MLS has a mission to "serve and enhance the professionalism of members, promote an environment where members can prosper, and contribute to the community."
Login Link: Bonita Springs-Estero Realtors
Listings: approx. 1,740
Agents: approx. 1,277
BONITASPRINGS MLS Fees
We do not charge any additional fees.
Associations Shown in Property Search
Bonita Springs-Estero Association of REALTORS®
Regions
Florida
Top Cities
Bonita Springs, Estero
Helpful information about Bonita Springs-Estero Association of Realtors for agents
What tools does Bonita Springs-Estero Association of Realtors have in place that can help an agent be more successful?
Matrix, Forms Simplicity, MLS Advantage, Showing TimeRealist®, Remine Pro, Supra, HomeSnapp, Point2, Builder's Update, RPR, and iMAPP are all tools offered through SWFLBSE MLS.
What do each of these tools do?
Remine PRO: A Desktop and phone app to search for properties more in-depth and find more information to create CMA's.
iMapp: Best tool to evaluate how a distressed property affects other properties around it.
RPR (Real Property Resource) This tool offers the agent a very easy and visually pleasing Comp format to help with listing appointments and addressing the true value of a property.
Realist: A Corelogic tax information tool.
ShowingTime: Seamless web based showing services.
Builder's Update: The number one source of new home inventory in the nation. A patented system grants builders and vendors exclusive visibility to agents they have been asking for and REALTORS need to compete in new construction sales.
What training does Bonita Springs-Estero Association of Realtors offer for these tools?
The Bonita Springs-Estero REALTORS® provides Multiple Listing Services training programs. The programs are conducted at B.E.A.R. and include: Matrix Classes,
Matrix Searching & My Matrix Set-Up, Matrix Listing Input & CMA Preparation, Matrix Client Portal & Auto eMails, Matrix for Advanced Users, Matrix Private Tutoring
CMA & Prospecting Training, Real Property Resources Demos and Training
Listing Book Classes, Realist® Training.
What is the governing body for the Bonita Springs-Estero Association of Realtors?
The Bonita Springs-Estero Association of Realtors is governed by the Florida Real Estate Commission (FREC).

How does a new member go about being added to the MLS?
The interested individual brokers must have joined as an office under the association.
How does the Bonita Springs-Estero Association of Realtors help enrich its members and engage in corporate social responsibility?
The Bonita Springs-Estero REALTORS® advocates in favor of the REALTORS® Political Action Committee (RPAC). The RPAC uses voluntary contributions made by REALTORS® to help elect candidates who understand and support their interests.
What kind of local real estate trends, statistics, and information does the Bonita Springs-Estero Association of Realtors provide to individual agents?
The Bonita Springs-Estero Association of Realtors provide individual agents with monthly Market Reports. They have two different reports, Fast Stats and Florida Realtors Reports.
What types of MLS memberships does the Bonita Springs-Estero Association of Realtors offer?
Individual Agent Application, Office Application, Unlicensed Assistant Application,
What are the requirements for primary membership in the MLS and IDX?
The NAR Qualification for MLS Participation and IDX:
Participants must be REALTORS® who are a principal, partner, corporate officer, or branch office manager acting on behalf of a principal.
Participants must hold a current, valid real estate broker's license.
Participants must offer or accept compensation to and from other participants (or be licensed or certified by a state regulatory agency to engage in the appraisal of real property).
Participants (other than appraisers) must actively—continually and on an ongoing basis—endeavor to: a. list real property of the type listed on the MLS in which participation is sought and/or, b. accept offers of cooperation and compensation made by listing brokers in the MLS.
Must a Realtor or agent be licensed in the state as a condition of MLS participation?
Participation in the Bonita Springs Estero REALTORS® is available to real estate agents with valid real estate licenses and whose Broker has joined as an office. Certified appraisers may also be able to participate. They have a membership for unlicensed agent assistants.
Does the Bonita Springs-Estero Association of Realtors offer free continuing education (CE) classes?
Bonita Springs-Estero REALTORS® continuously provides its members with state sponsored educational classes for license continuation, national designations and professional growth. They have continuing education (The CE Shop, VANEducation Center, Interact CE and the Florida Department of Business and Professional Regulation), pre and post licensing classes, and designations and certifications.
Are there multiple associations/boards affiliated with the Bonita Springs-Estero Association of Realtors?
No only the Bonita Springs-Estero Association of REALTORS®.
More Valuable Information on Bonita Springs-Estero Association of Realtors
Bonita Springs-Estero, as the name plainly states, covers areas of the coastline from Bonita Springs to Estero Bay. The area is located directly between Fort Myers and Naples Metropolitan Statistical Areas, and the cities of Estero and Bonita Springs have a combined population of around 95,410. The highest point in Florida is Lakewood Park, which is 345 feet above sea level, and the lowest point is where the shore meets the Atlantic Ocean and Gulf of Mexico.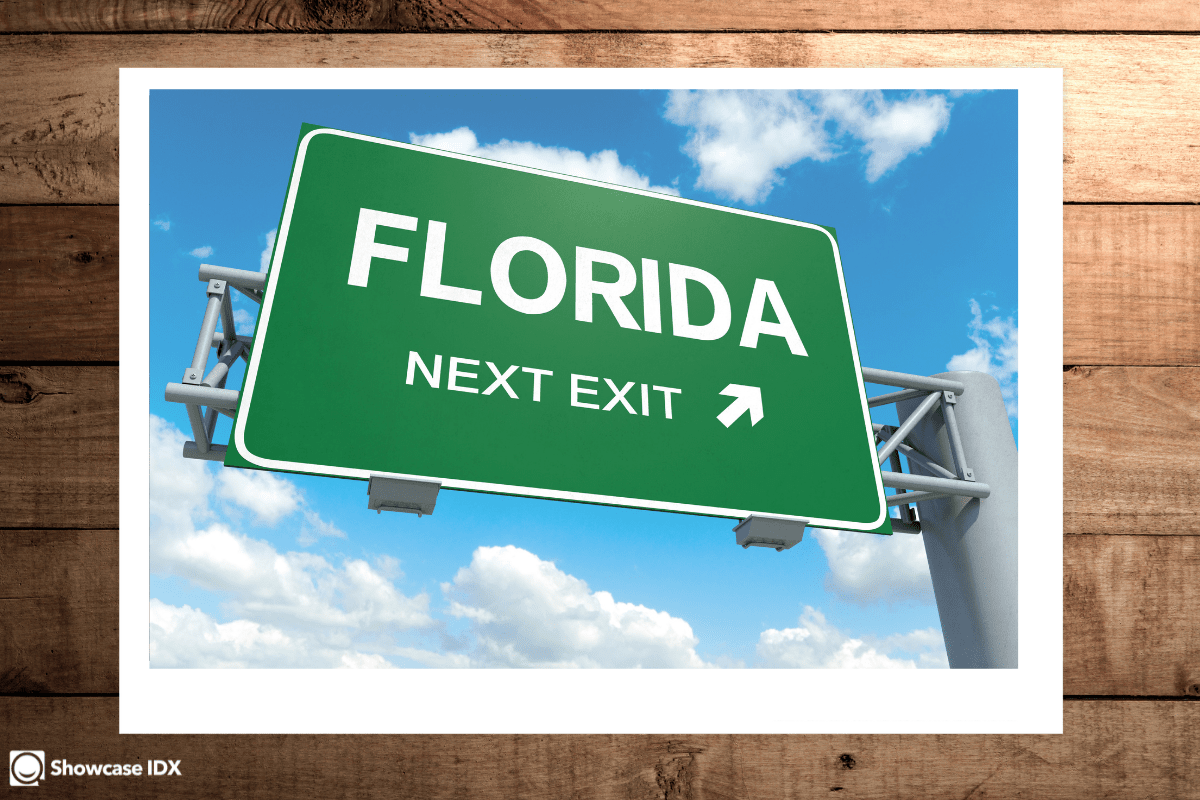 Bonita Springs is known as the Gateway to the Gulf, likely due to its surrounding borders of sand dunes, beaches, and the Gulf of Mexico. The city offers residents beautiful parks, gardens, and a plethora of outdoor recreation along its beaches. The beaches at Barefoot Beach Preserve Park were once raked the sixth-best beach in the country by Forbes Magazine. Lover's Key State Park provides a perfect space for kayaking, hiking, and bicycling, with plenty of wildlife viewing to go around. Bonita's downtown area features the Bonita Center for the Arts, which hosts festivals throughout the spring months and year-round galleries and traveling exhibitions.
Just North of Bonita Springs, Estero provides a charming residential community that features a wide array of retail destinations, casual dining, and resort-style communities. The city is home to Florida Gulf Coast University and Hertz Arena, the home of the Florida Everblades ice hockey team. The Hertz Corporation is headquartered in Estero, bringing several employment opportunities to the area.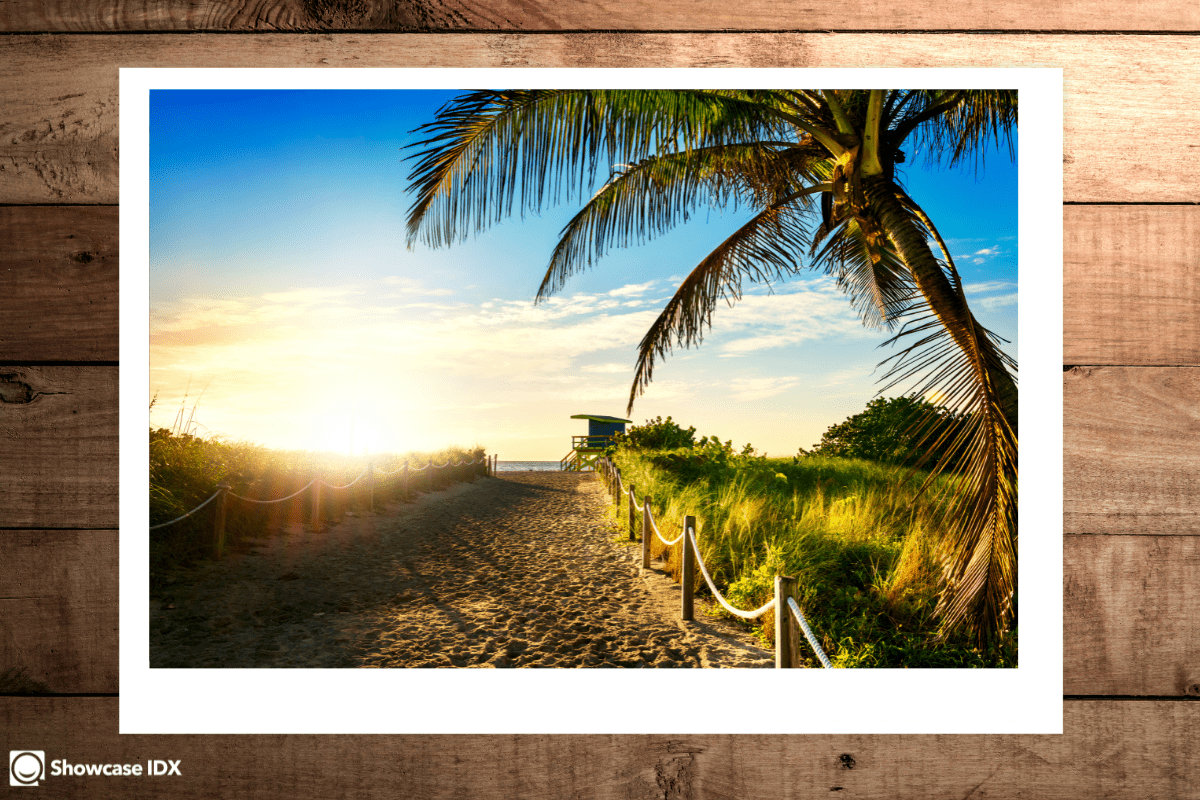 The coastal area of Bonita Springs and Estero have a tropical climate. The summer high is around 92°F, while the winter low is about 53°F. Due to its proximity to the Gulf of Mexico, the area does not get snowfall, and averages about 54 inches of rain per year.
Claim your free trial to add Bonita Springs Estero Association of Realtors IDX Listings to Your Site
Requirements for your IDX Solutions
Listing Data
IDX (or Broker Reciprocity) is a program that allows MLS Participants to display listings from other brokerages on their own agent and office websites. Simply put, the IDX program manages the listing search utilities on internet displays owned and operated by local agents and offices. The National Association of REALTORS® (NAR) created IDX and gives each MLS a strict set of guidelines on participation in the program and the display of the listings. Showcase IDX provides the tools that your clients use to access the listings.
Commercial data supported
Consumer Engagement Tools
These are how your clients interact with the data provided by your MLS through the IDX. We've built a remarkable set of consumer tools designed to engage your site's visitors, quickly converting them to willing leads… because once they see the value of your website and its powerful tools they'll value you as their trusted local advisor.
Give your buyers and sellers the search tools they expect: