First Multiple Listing Service
First MLS (FMLS) was the first multiple listing service in the state of Georgia and was founded in 1957. Today, they continue to grow quickly and serve more than 42,000 real estate professionals in Georgia and more than 2,100 broker offices. Their database contains 31,000+ active listings across 110 counties. They provide listings throughout Georgia such as the City of Atlanta, Atlanta Metro Region, Marietta, Lawrenceville, Cumming, Gainesville, Decatur, and Canton.
Login Link: FMLS
Listings: approx. 30,907
Offices: approx. 2,100
Agents: approx. 50,400
FMLS MLS Fees
First Multiple Listing Service charges a fee to access the IDX data feed. Your share of the fee is $10 per month.
Associations Shown in Property Search
Atlanta Board of Realtors
Cherokee Association of REALTORS®
Cobb Association of REALTORS®
Dekalb Board of REALTORS® (Metro Atlanta)
Dublin Board of REALTORS®
Fayette County Board of REALTORS®
Greater Capital Area Association of REALTORS®
Greater Rome Board of REALTORS®
Hall County Board of REALTORS®
Heart of Georgia Board of REALTORS®
I-85 North Board of REALTORS®
Lake Oconee Area Association of REALTORS®
Metro South Association of REALTORS®
Middle Georgia Association of REALTORS®
Newnan-Coweta Board of REALTORS®
Northeast Atlanta Metro Association of REALTORS®
West Metro Board of REALTORS®
Regions
Georgia
Top Cities
Atlanta, GA, Marietta, GA, Cumming, GA, Decatur, GA, Gainesville, GA, Lawrenceville, GA, Canton, GA, Alpharetta, GA, Dallas, GA, Woodstock, GA, Douglasville, GA, Roswell, GA
Helpful information about First Multiple Listing Service (FMLS) for agents
What tools does FMLS have in place that can help an agent be more successful?
Matrix Listing Data Access with our web-based database available 24/7, and data reliability that is second to none in Georgia
Matrix Mobile, GoFMLS, and HomeSnap Pro allows FREE mobile access to real estate listings using your tablet and mobile devices
Remine Docs+ is the electronic Forms & Document Management System used to create and complete real estate contracts. Remine Docs+ combines GAR & RE Forms, documents, and electronic signing capability into a single platform! It also provides Brokerages with full Transaction Management capability.
Realist Tax and Neighborhood Data available through the most comprehensive tax database available to real estate professionals today
ShowingTime simplifies showings by allowing listing agents and buying agents to select dates and times from a shared calendar
Cloud Agent Suite, including Cloud CMA, Cloud Streams, and Coud MLX, takes listing data and creates simple, beautiful, and effective presentations for tablets and other devices, as well as "real time" search sites for your buyers
FMLS Forms and rDocs offer online, printable access to all the forms you need
MarketTrends Premium combines MLS data with public record information for an in-depth look into real time statistical reports
FIND offers a set of powerful search tools and filters to help you gather information on many aspects of the residential property market; it provides comprehensive information on most properties in the U.S.
eSign (electronic signatures) is included within Remine Docs+ allowing members to move from contract creation to contract signing with just a few mouse clicks
Down Payment Resource helps agents connect their homebuyers with government funded buyer assistant programs
Training available FREE for all of our classes – even the 11 CE credit classes – taught hands-on by professional trainers
Customer Support 6 days a week, by phone, online chat, email, or the online Knowledge Base
Monthly Statistical Reports focusing on current inventory, absorption rates, sales and a comprehensive written analysis of current trends
GeorgiaOpenHouses.com offers FREE listing exposure when you post your open house on this advertised, public-facing website
RealTrends and RE Technology are monthly newsletters – trusted industry sources for information on trends, strategies, analysis, people and news shaping the real estate industry – available FREE to all FMLS members
Listing Syndication through ListHub, which allows Brokers to distribute their listings to regional and national online publishers. In addition, FMLS syndicates listings direct to Zillow, Trulia and Realtor.com
Technology and data provided to implement IDX, including a FREE search template to add to Broker websites
Property Panorama is a hands-free, completely customizable, fully branded, automated virtual tour that enhances your listing
MyRental is the leading rental screening software with analytics and risk management tools for landlords and individual owners
Rate Plug gives the opportunity to display up to 3 of their preferred Lender(s)' live mortgage payment & product information with property data
What training does FMLS offer for the tools mentioned above?
FMLS provides personal service through technical support and Hands-on, Instructor-led Classes and Webinars for agents.
Who is the governing body for the First Multiple Listing Service?
The fmls is governed by the Georgia Real Estate Commission.
How does FMLS stand out when it comes to serving and connecting with real estate professionals?
Currently, FMLS serves more than 47,000 real estate professionals in Georgia with over 2,600+ broker member offices. The FMLS database currently contains 31,000+ active listings spread across 110 counties throughout the state.
What kind of local real estate trends, statistics, and information does FMLS provide to individual agents?
FMLS provides MarketTrends Premium which combines MLS data with public record information for an in-depth look into real time statistical reports.
FMLS provides Monthly Statistical Reports focusing on current inventory, absorption rates, sales and a comprehensive written analysis of current trends.
What types of MLS memberships does FMLS offer?
FMLS provides membership options for brokers, agents and office staff.
Does FMLS offer free continuing education (CE) classes?
FMLS provides free Training for all of our classes, this includes the 11 CE credit classes taught hands-on by professional trainers.
Information about the areas covered by First Multiple Listing Service (FMLS)
Metro Atlanta is considered a part of the Atlanta–Sandy Springs–Roswell, GA Metropolitan Statistical Area. It is the 9th metropolitan statistical area (MSA) in the United States and the most populous metro area in Georgia. About 55% of Georgia's population resides in the Metro Atlanta area. Georgia's highest point is Brasstown Bald at 4,784 feet above sea level; the lowest is the Atlantic Ocean.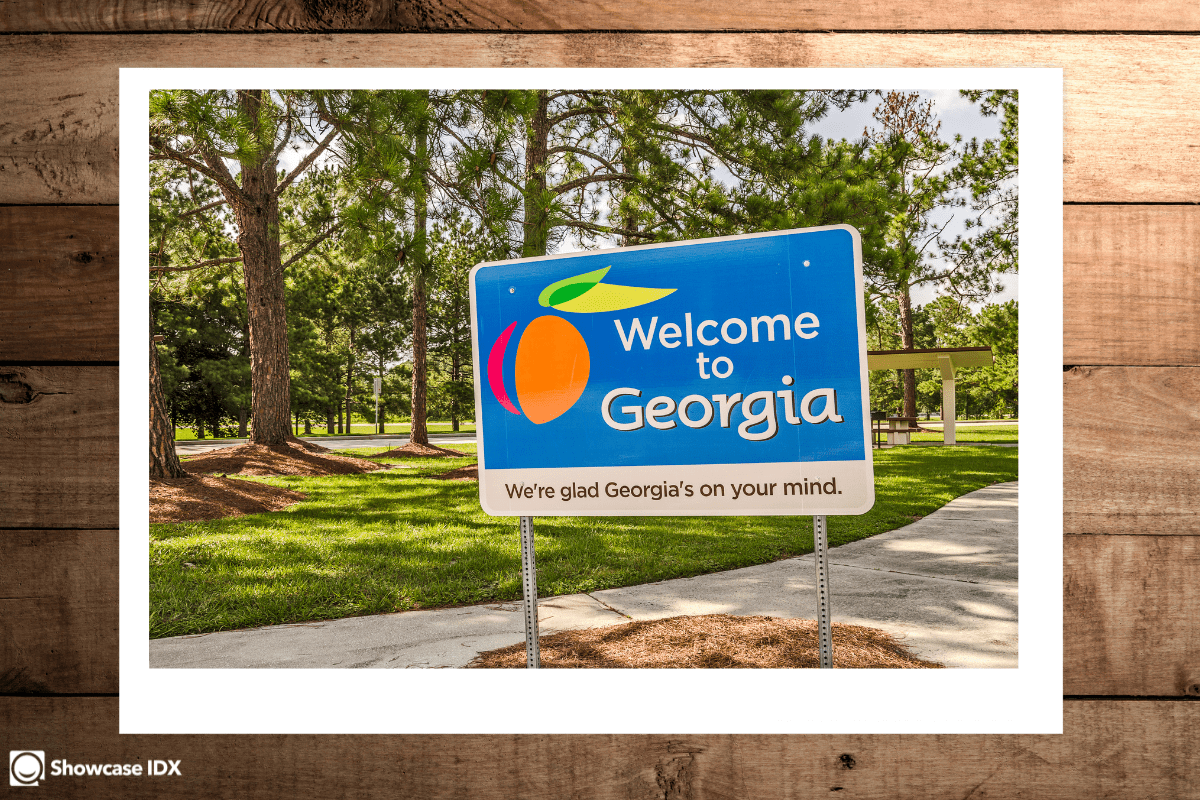 Georgia, established in 1733, was the last of the original Thirteen Colonies to be established in the U.S. Although Georgia is a history buff's dream, the state has much more to offer than just it's rich historical past. The capital city, Atlanta, is one of the country's top cities, with everything from parks to museums to entertainment and everything in between. Some notable tourist attractions in the lively city are The Georgia Aquarium, The College Football Hall of Fame, Atlanta Botanical Garden, World of Coca Cola, and Centennial Olympic Park, home of the 1996 Olympics. Many Fortune 500 companies have also chosen Atlanta as their home base, including Home Depot, The Coca Cola Company, and Delta Air Lines. Aside from a thriving corporate life, Metro Atlanta has recently become the country's top hub for filming and entertainment, coined the "Hollywood of the South". This is largely due to the Georgia Entertainment Industry Investment Act, which awards qualified productions a transferable income tax credit of 20% of all in-state costs for film and television investments of $500,000 or more. Some popular Atlanta-based studios include Turner Studios, Trilith Studios (formerly Pinewood Atlanta), and Tyler Perry Studios. For an experience outside of city life, Georgia has parks, hiking trails, and nature preserves galore. Amicalola Falls State Park, Kennesaw Mountain, and Dahlonega's hiking trails along the foothills of the Blue Ridge Mountains provide a peaceful escape into the outdoors.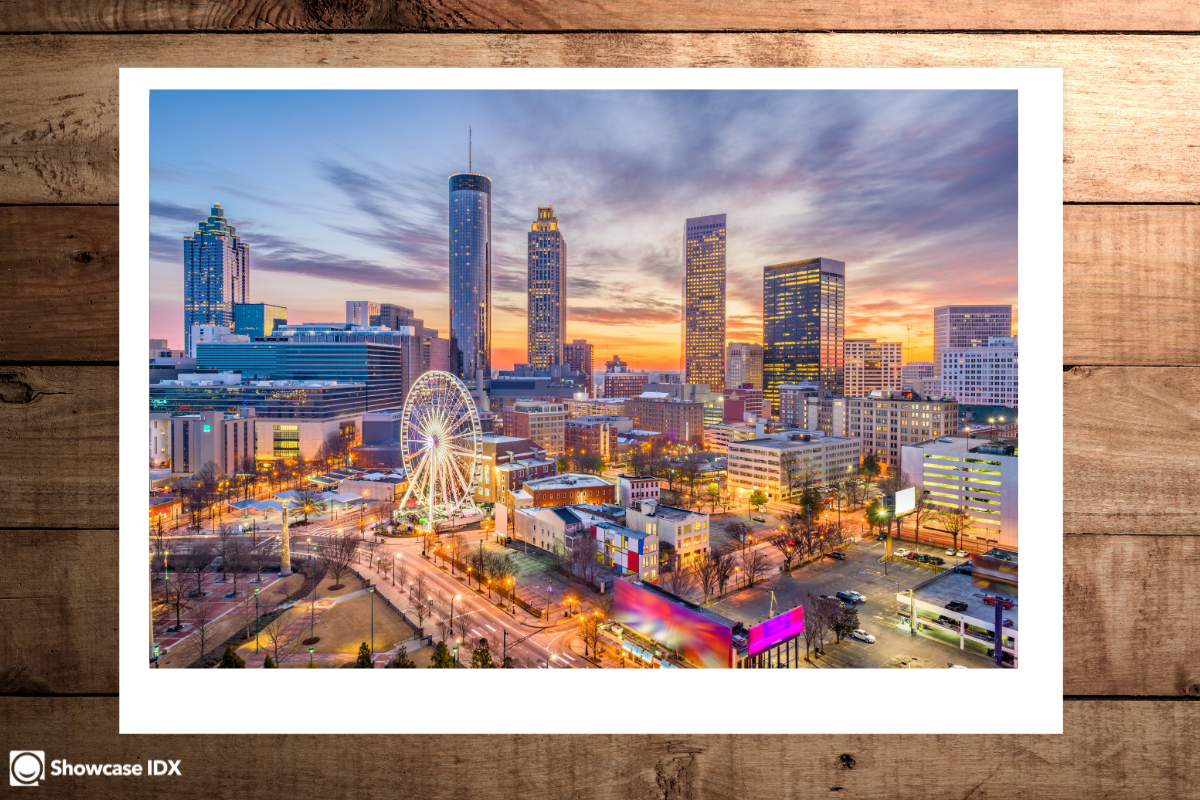 The majority of the state is primarily a humid climate. Hot and humid summers are typical, except at the highest elevations. The entire state, including the North Georgia mountains, receives moderate to heavy precipitation, which varies from 45 inches in central Georgia to approximately 75 inches around the northeast part of the state.
Claim your free trial to add First Multiple Listing Service IDX Listings to Your Site
Requirements for your IDX Solutions
Listing Data
IDX (or Broker Reciprocity) is a program that allows MLS Participants to display listings from other brokerages on their own agent and office websites. Simply put, the IDX program manages the listing search utilities on internet displays owned and operated by local agents and offices. The National Association of REALTORS® (NAR) created IDX and gives each MLS a strict set of guidelines on participation in the program and the display of the listings. Showcase IDX provides the tools that your clients use to access the listings.
Commercial data supported
Consumer Engagement Tools
These are how your clients interact with the data provided by your MLS through the IDX. We've built a remarkable set of consumer tools designed to engage your site's visitors, quickly converting them to willing leads… because once they see the value of your website and its powerful tools they'll value you as their trusted local advisor.
Give your buyers and sellers the search tools they expect: