Greater Greenville Association of Realtors
Coming soon!
Greenville MLS is the multiple listing service for the Greater Greenville Association of REALTORS® (GGAR). The board, which started in 1925 with 18 charter members, currently serves over 3,100 agents, while more than 4,000 real estate professionals benefit from being enlisted in the MLS service. Headquartered in Greenville, South Carolina, GGAR and Greenville MLS have been leading several efforts to improve member professional development and success. The efforts include promoting agent cooperation and providing quality tools as well as plentiful regular educational opportunities.
Login Link: paragon mls greenville
Listings: approx. 5,667
Agents: approx. 5,483
GGAR MLS Fees
The MLS charges agent members a quarterly Data Feed service charge of $25 (total $100) per year
We do not charge any additional fees.
Regions
South Carolina
Top Cities
Greenville, Simpsonville, Greer, Easley
Helpful information about GGAR for agents:
What tools do Greenville MLS have in place that can help an agent be more successful?
The following tools and services are available to members of Greenville MLS:
Paragon MLS System
Courthouse Retrieval System
ZipForm® Plus
FOREWARN
Homesnap Pro
MLS Tax Suite
Realtors Property Resource® (RPR®)
ListHub
Supra Lockbox System
ShowingTime
Homesnap Pro
Does Greenville MLS provide any training for the tools mentioned above?
GGAR members have a wealth of training resources available to them. Those resources include but are not limited to: 
Basic new member and MLS orientation classes
A number of hands-on training sessions for the Paragon and CRS system software and applications. 
Free web-based classes and seminars for Paragon, ZipForms, and RPR.
What are Greenville MLS's competitive advantages compared to other local or regional MLSs?
Greenville MLS offers its members a number of competitive advantages that can help them stay ahead of the curve. For starters, the MLS provides access to a comprehensive database of listings, making it easy for realtors to find the right property for their clients. In addition, the MLS offers extended membership to the South Carolina REALTORS® (SCR) and the National Association of REALTORS® (NAR), community involvement, political advocacy, a REALTOR® Store, and GGAR Lifestyle Medical Discount Program.
What is the governing body for Greenville MLS?
The South Carolina Real Estate Commission is the governing body for Greenville MLS.
How does a new member go about being added to the Greenville MLS?
To become a member of Greenville MLS, an agent or appraiser needs to have an active South Carolina real estate or appraiser license. They can gain MLS access either as part of GGAR REALTOR® (by filling an application), or as part of their board of choice. The following steps are completing an MLS Subscriber Application and an MLS End-User Agreement. Then they pay for any necessary fees.
How does Greenville MLS give back to the real estate community?
At Greater Greenville Association of REALTORS®, agents are passionate about giving back to the community they so proudly work for. The board serves as a vital partner in the Christmas gifting program "Care and Share," partnering with the Greenville County public schools system to distribute presents to children in need. GGAR is also involved in giving out annual revitalization awards to individuals in the community who have revitalized a property that somehow conducted to neighborhood improvement. 
What kind of local real estate trends, statistics, and information does Greenville MLS provide to individual agents?
Greenville MLS provides members with monthly statistics and data for their market region through the market statistics section of their website. Agents can get more local information through their member portal.
What external sites receive MLS data from Greenville MLS?
GGAR Brokers and Agents may use ListHub to automatically distribute Greenville MLS listings to major search engine sites, which means their properties will gain more visibility.
What types of memberships does Greenville MLS offer?
Greenville MLS offers three different types of memberships. There's the GGAR New REALTOR® Membership, the MLS Subscriber Membership, and the MLS Participant Membership. Here's more information about the memberships:
GGAR New REALTOR® Membership: This is for REALTORS® looking to be part of the Greater Greenville Association of REALTORS® (GGAR). This doesn't automatically grant MLS membership.
MLS Subscriber Membership: This membership is for agents and appraisers that want to join Greenville MLS only. They can be GGAR members or a different primary board or association. 
MLS Participant Membership: This membership is for companies, or for MLS members that have started their own companies.
Does Greenville MLS offer continuing education (CE) classes?
For license renewals, Greenville MLS offers scheduled continuing education sessions on a regular basis. The availability of the classes is both online and on-site, and they are offered at reduced rates for GGAR members. MLS and board members are also provided with specialized training, designation courses, and free seminars. MLS and new member orientations are conducted on a regular basis.
Are there multiple associations/boards affiliated with Greenville MLS?
Only Greater Greenville Association of REALTORS® (GGAR) is associated with Greenville MLS
When was Greenville MLS founded?
The Greenville Board was formed in 1925.
More Valuable Information on Greenville MLS
Greenville MLS is committed to providing accurate and up-to-date information about available properties in South Carolina, as well as honest and efficient service. The Multiple Listing Service, which was established in 1959, provides local agents and appraisers access to over 8,000 active listings and more than 140,000 sold properties in the Greater Greenville area. In addition, members can consult statistical information, have access to mobile apps, property tax data, syndication, and more.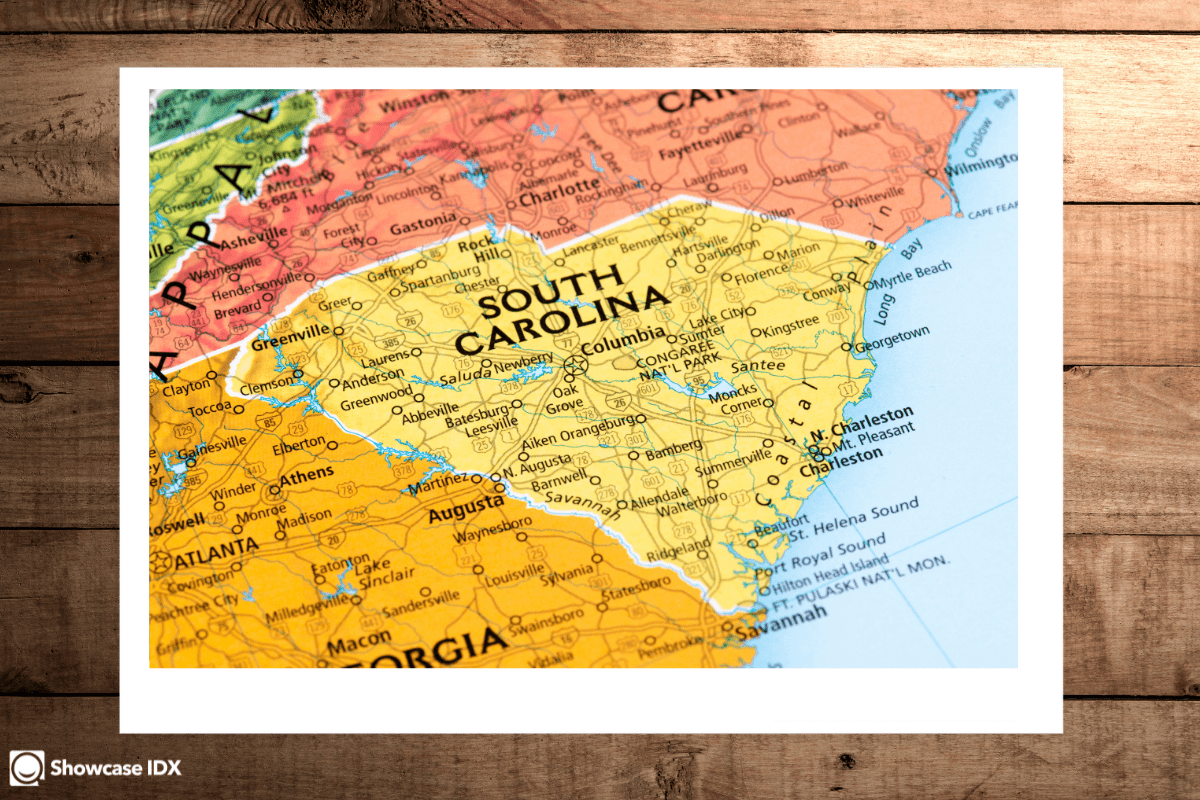 Paragon MLS is the system GGAR uses to encourage collaboration between agents, buyers, and sellers. With Paragon Greenville MLS members can easily interact, connect, and cooperate with their clients. The MLS is available for real estate professionals in several South Carolina cities, including Charleston, Greenville, Columbia, and Myrtle Beach.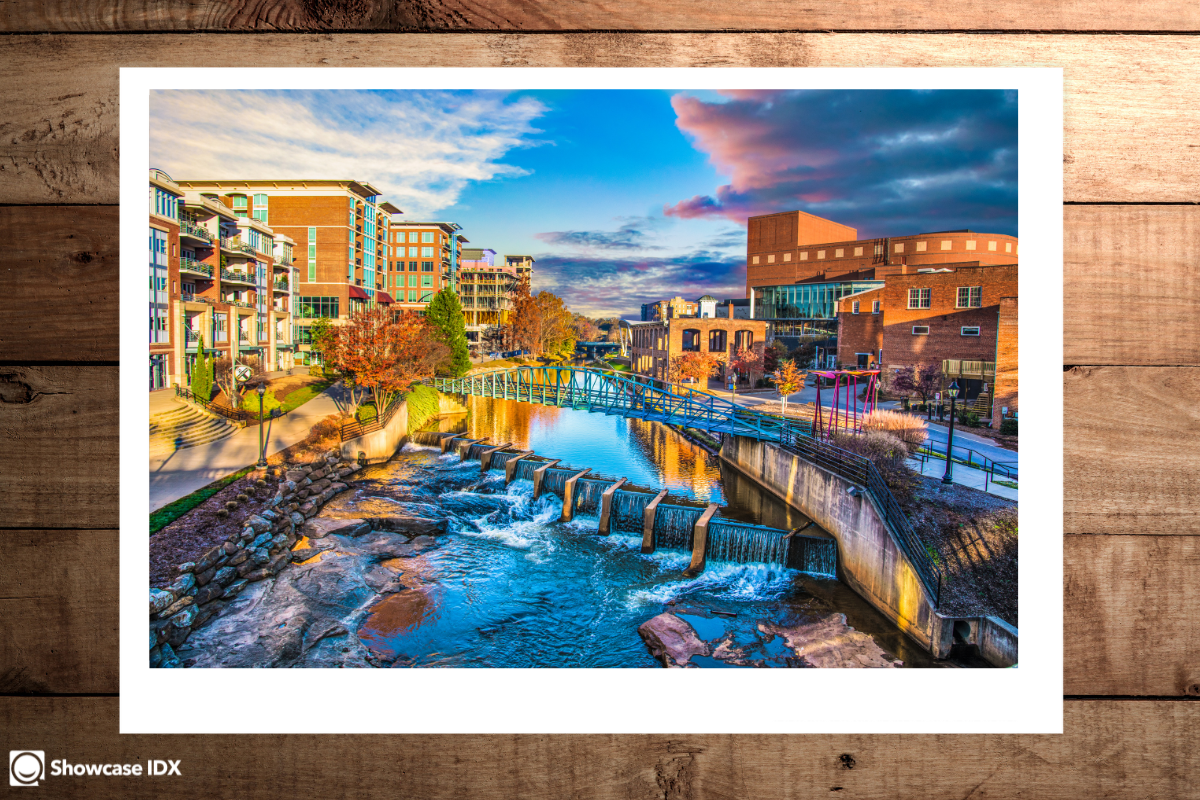 The agents affiliated with the Greater Greenville Association of REALTORS® can apply for MLS participation. Still, professionals from other local boards that wish to have an MLS-only membership are also welcome to do so. The membership requirements with Greenville MLS include:
Having a valid and active real estate license in South Carolina.
Submitting an MLS subscriber application.
Paying any required fees.
Greenville MLS membership carries several benefits for agents. The perks include free access to a plethora of quality tools and solutions, free training courses, and MLS tech support for those tools. Members also have volunteering and networking opportunities and events, regularly scheduled continuing education, and the GGAR Lifestyle Medical Discount Program. 
All authorized agents with broker approval can use GAAR's IDX data feed. To comply with this MLS, agents must display the following items: a listing firm and an agent, MLS attribution, and the correct disclaimer.
Claim your free trial to add Greater Greenville Association of Realtors IDX Listings to Your Site
Requirements for your IDX Solutions
Listing Data
IDX (or Broker Reciprocity) is a program that allows MLS Participants to display listings from other brokerages on their own agent and office websites. Simply put, the IDX program manages the listing search utilities on internet displays owned and operated by local agents and offices. The National Association of REALTORS® (NAR) created IDX and gives each MLS a strict set of guidelines on participation in the program and the display of the listings. Showcase IDX provides the tools that your clients use to access the listings.
Commercial data supported
Consumer Engagement Tools
These are how your clients interact with the data provided by your MLS through the IDX. We've built a remarkable set of consumer tools designed to engage your site's visitors, quickly converting them to willing leads… because once they see the value of your website and its powerful tools they'll value you as their trusted local advisor.
Give your buyers and sellers the search tools they expect:
Capture More High-Quality Leads