Heartland MLS
Heartland MLS is located in Leawood, KS. and has been providing complete and accurate real estate information to Kansas Realtors since 1993. Heartland MLS serves over 7,000 active members across parts of Kansas and Missouri. The Kansas MLS supplies members with area listings, marketing services, and timely support for any needs they may have. Heartland's dual-state coverage area includes Kansas City, Springfield, Independence, Overland Park, and Topeka.
Login Link: Heartland MLS
Listings: approx. 12,013
Agents: approx. 8,248
HEARTLAND MLS Fees
We do not charge any additional fees.
Associations Shown in Property Search
Heartland Association of REALTORS® – Florida
Regions
Kansas, Missouri
Top Cities
Kansas City, MO, Overland Park, KS, Olathe, KS
Helpful information about Heartland MLS for agents
What tools does Heartland MLS have in place that can help an agent be more successful?
Dotloop Premium, ShowingTime, Homesnap Pro, REALTORS Property Resource (RPR), Kinetic Global. KCRAR also has their own exclusive lockboxes (iBoxes).
What do each of these tools do?
Dotloop Premium allows your real estate transactions to be paperless with a robust document editor, secure legal eSignatures, SMS texting communications and more. Use code Heartland13 when you're signing up to get your account for free.
ShowingTime You can use this tool to set up showings for your clients directly in Matrix, or download the mobile app for access from your phone.
Homesnap Pro– Download this app to your phone for an easy on-the-go way to search the MLS. When you're signing up, simply select HMLS as your MLS, and sign up using your Heartland MLS associated email address.
REALTORS® Property Resource RPR is owned by NAR and offers comprehensive data, powerful analytics and client-friendly reports. This is a no-cost member benefit offered with your NAR membership.
Kinetic Global This safety app can call the authorities for you if you're ever in harm's way and unable to dial 911. We recommend all KCRAR members have this app on their phones to help keep themselves safe. Download the app from your app store, sign up with your name and KCRAR associated email address, then select KCRAR as your organization to get your complimentary account.
What training does Heartland MLS offer for the tools mentioned above?
Follow This link to see a step-by-step process on how agents can apply for training (including new member orientation).
Who is the governing body for Heartland MLS?
Heartland MLS is governed by the Kansas City Regional Association of REALTORS.
How does a new member go about being added to the MLS?
Use this link to learn more about becoming a member of the MLS through the Kansas City Regional Association of REALTORS.
How does the KCRAR give back to the local real estate community?
KCRAR partners with Habitat for Humanity of Kansas City for an annual "REALTORS® Rock the Block" event, where members can join the team to help serve the community.
What kind of local real estate trends, statistics, and information does Heartland MLS provide to individual agents?
The KCRAR provides an interactive map, monthly fast stats, and a quarterly skinny.
What are the requirements for primary membership in the MLS and IDX?
The KCRAR follows the NAR Qualification for MLS Participation and IDX:
Participants must be REALTORS® who are a principal, partner, corporate officer, or branch office manager acting on behalf of a principal.
Participants must hold a current, valid real estate broker's license.
Participants must offer or accept compensation to and from other participants (or be licensed or certified by a state regulatory agency to engage in the appraisal of real property).
Participants (other than appraisers) must actively—continually and on an ongoing basis—endeavor to: a. list real property of the type listed on the MLS in which participation is sought and/or, b. accept offers of cooperation and compensation made by listing brokers in the MLS.
Does your MLS offer free continuing education (CE) classes?
The KCRAR offers classes through their website.
More Valuable Information on Heartland MLS
Leawood is a part of the Kansas City Metropolitan Area, as defined by the office of management and budget. The MSA's principal city, Kansas City in Missouri, is the largest city in Missouri by population and area. Kansas City is also considered the 38th most populous city in the United States, with a population of 495,327. The city lies on the border of Kansas and Missouri, although most of the city lies within Jackson County. The highest point in Missouri is Taum Sauk Mountain at 1,772 feet, and the lowest point is the St. Francis River. The highest point in Kansas is Mount Sunflower at 4,309 feet, and the lowest point is the Verdigris River.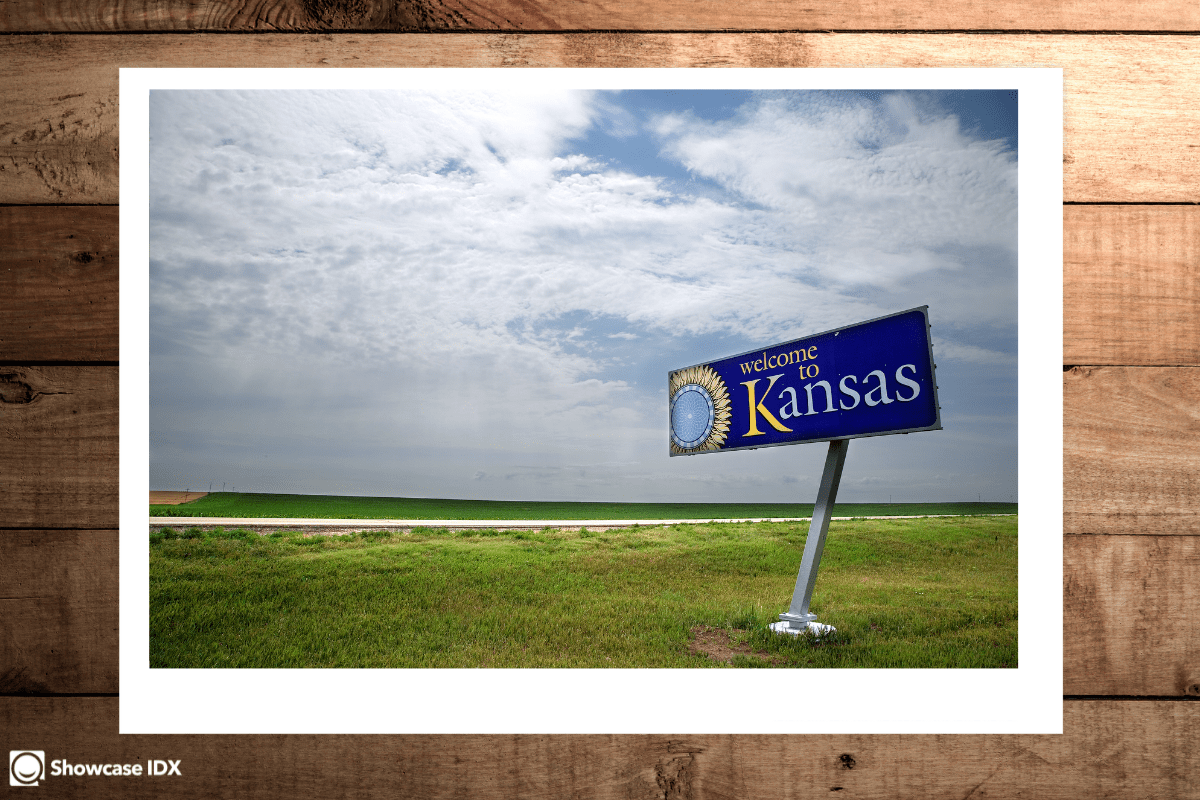 Kansas City, abbreviated by locals as KCMO, is known for its world-class barbeque, jazz heritage, and beautiful display of hundreds of parks and gardens. Once the home of Walt Disney and the location of his first animation studio, KCMO has an abundance of history to go around. The city has no lack of cultural activities, with 214 urban parks, 152 ball diamonds, 5 golf courses, 105 tennis courts, and several museums and galleries found throughout the city. The Nelson-Atkins Museum of Art houses nearly 40,000 works of art of all different types. Located downtown, the American Jazz Museum showcases the extensive history of jazz in the city. The music scene is thriving in Kansas City, and it has several live venues, performance theatres, and jazz clubs to fit the taste of any music-lover. People come from far and wide to experience the home and birthplace of Kansas City-style barbeque, and several KCMO restaurants have ranked high as some of the country's best barbeque. Swope Park is the largest city park in the United States, covering twice the area of Central Park in New York. There, you can find a zoo, a wildlife rescue center, an amphitheatre, 2 golf courses, and 2 lakes. Kansas City's parks offer visitors everything from a brisk stroll to kayaking and fishing, so there is sure to be something for every nature-lover.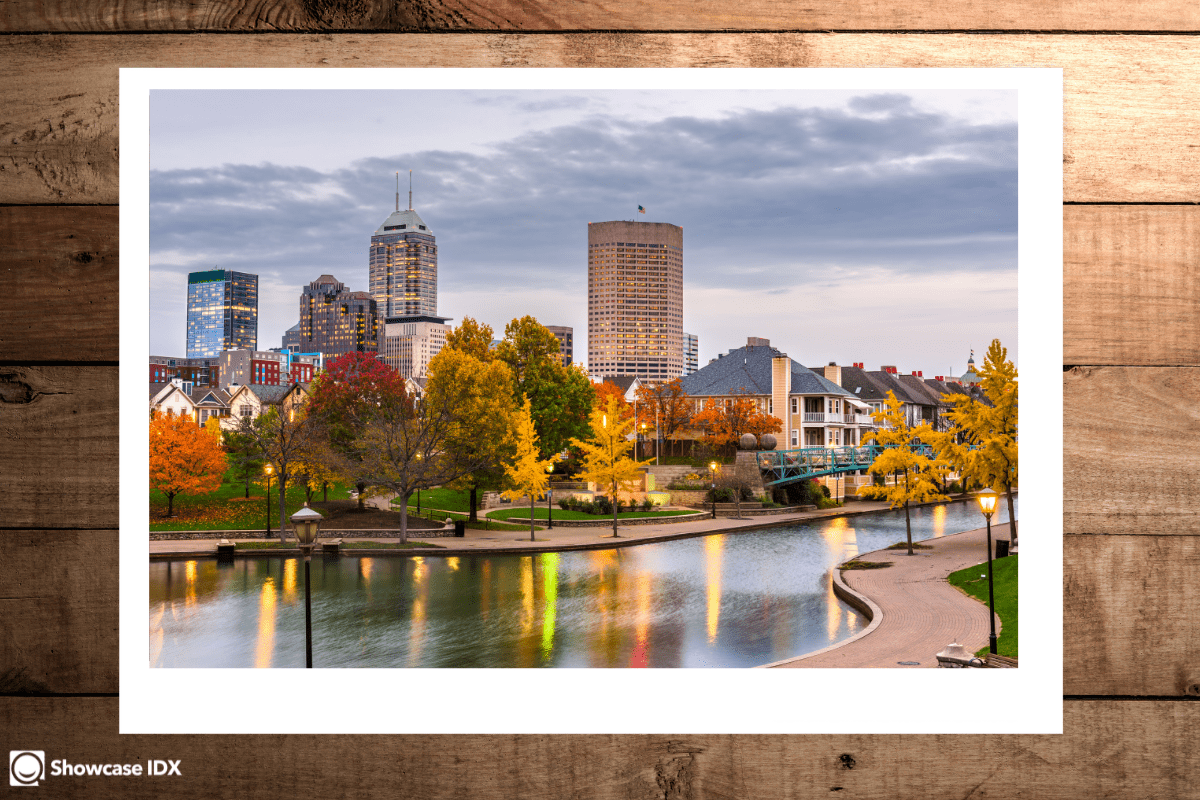 Kansas City has a typically warm climate with occasional periods of heavy rainfall. The summer high in Kansas City is around 89°F, while the winter low falls to around 20°F. The city receives an average of 15 inches of snowfall and 42 inches of rainfall per year.
Claim your free trial to add Heartland MLS IDX Listings to Your Site
Requirements for your IDX Solutions
Listing Data
IDX (or Broker Reciprocity) is a program that allows MLS Participants to display listings from other brokerages on their own agent and office websites. Simply put, the IDX program manages the listing search utilities on internet displays owned and operated by local agents and offices. The National Association of REALTORS® (NAR) created IDX and gives each MLS a strict set of guidelines on participation in the program and the display of the listings. Showcase IDX provides the tools that your clients use to access the listings.
Coming Soon status supported
Commercial data supported
Consumer Engagement Tools
These are how your clients interact with the data provided by your MLS through the IDX. We've built a remarkable set of consumer tools designed to engage your site's visitors, quickly converting them to willing leads… because once they see the value of your website and its powerful tools they'll value you as their trusted local advisor.
Give your buyers and sellers the search tools they expect: