MIBOR Service Corporation
MIBOR Service Corporation is based out of Indianapolis, IN and has been serving central Indiana realtors since 1912. Today, MIBOR has more than 8,500 members that take advantage of the market insights, listings, and technology resources available through their system. The Indiana MLS covers much of the central Indiana region and beyond, including Indianapolis, Fort Wayne, Bloomington, Evansville, and Carmel. MIBOR prides itself on ensuring an efficient marketplace, strengthening communities, and providing the best resources to serve their clients.
Login Link: MIBOR
Listings: approx. 10,814
Agents: approx. 11,171
MIBOR MLS Fees
MIBOR Service Corporation charges a fee to access the IDX data feed. Your share of the fee is $5 per month.
Associations Shown in Property Search
Bartholomew County Board of REALTORS®
Jackson County Board of REALTORS®
Jennings County Board of REALTORS®
MIBOR REALTOR® Association
Putnam County Board of REALTORS®
Regions
Indiana
Top Cities
Indianapolis, IN
Helpful information about MIBOR for agents
What tools does MIBOR have in place that can help an agent be more successful?
MIBOR Broker Listing Cooperation (BLC), MIBOR Market Insights, Homesnap Pro, Down Payment Resource, Homes Connect, Sentrilock, Ziplogix, Realtors Property Resource (RPR), Remine, ShowingTime, Realist, DownstreamIDX, RE Technology, MIBOR.com leads, Realtor.com.
Does MIBOR provide any training for the tools mentioned above?
MIBOR offers members Tech Trainings each month that go over any recent updates to member tools. They also provide recorded classes that offer core BLC Training, various workshop series, technology/tools webinars, and on-demand videos. The MIBOR website also facilitates online learning for when members need training on the fly!
What is the governing body for MIBOR?
MIBOR is governed by the Indiana Real Estate Commission.
How does a new member go about being added to the MLS?
Interested members need to complete the membership application on the MIBOR website, await their welcome email login details and promptly sign up for the new member orientation within 90 days. Members are encouraged to install the SentriSmart app.
How does MIBOR help enrich its members and engage in corporate social responsibility?
MIBOR NextGen gives rising real estate professionals access to resources and networking opportunities. They host 6 annual events, including community service opportunities. MIBOR Real Estate Academy of Leadership offers candidates a chance to move up in leadership in the real estate industry. The MIBOR REALTOR Foundation helps support, serve, and house those in need and provides volunteer opportunities for members!
What kind of local real estate trends, statistics, and information does MIBOR provide to individual agents?
The MIBOR website offers to the public monthly market insights and reports. Many of the tools available to members provide a more in-depth look at the monthly data as well.
Does MIBOR support Real Estate Standards Organization (RESO)?
MIBOR is RESO-Certified and provides their IDX users with consistency across MLS platforms.
What external sites receive MLS data from MIBOR?
Zillow, Trulia, ListHub (access to 50+ additional sites), MIBOR.com, and REALTOR.com. as well as other sites receive MLS data from mibor.
What listing statuses are included in IDX feeds through MIBOR?
Active, pending
What types of memberships do you offer?
MIBOR offers standard Broker, Appraiser, Affiliate, BLC-only access, Admin and Appraiser trainee subscriptions.
What are the requirements for membership in the MLS and IDX?
MIBOR follows the NARs model for REALTOR association-owned MLSs. See more. Interested individuals must be licensed real estate agent.
Does MIBOR offer continuing education (CE) classes?
MIBOR offers several classes, webinars, and training through their website. MIBOR also offers license renewal and continuing education for members through various education providers.
Are there multiple associations/boards affiliated with MIBOR?
There are different boards and associations affiliated with MIBOR.
More Valuable Information on MIBOR
Indianapolis is part of the Indianapolis Metropolitan Statistical Area, which is the 34th most populous MSA in the United States. The metropolis holds a population of around 2.7 million people, encompassing 11 central Indiana counties. Nicknamed the "Crossroads of America", Indianapolis is considered a manufacturing and transportation hub because of its central location and extensive highway and railway infrastructure. The area's highest point is Hoosier Hill standing at 1,257 feet, and the lowest point is the confluence of the Ohio and Wabash Rivers at 320 feet.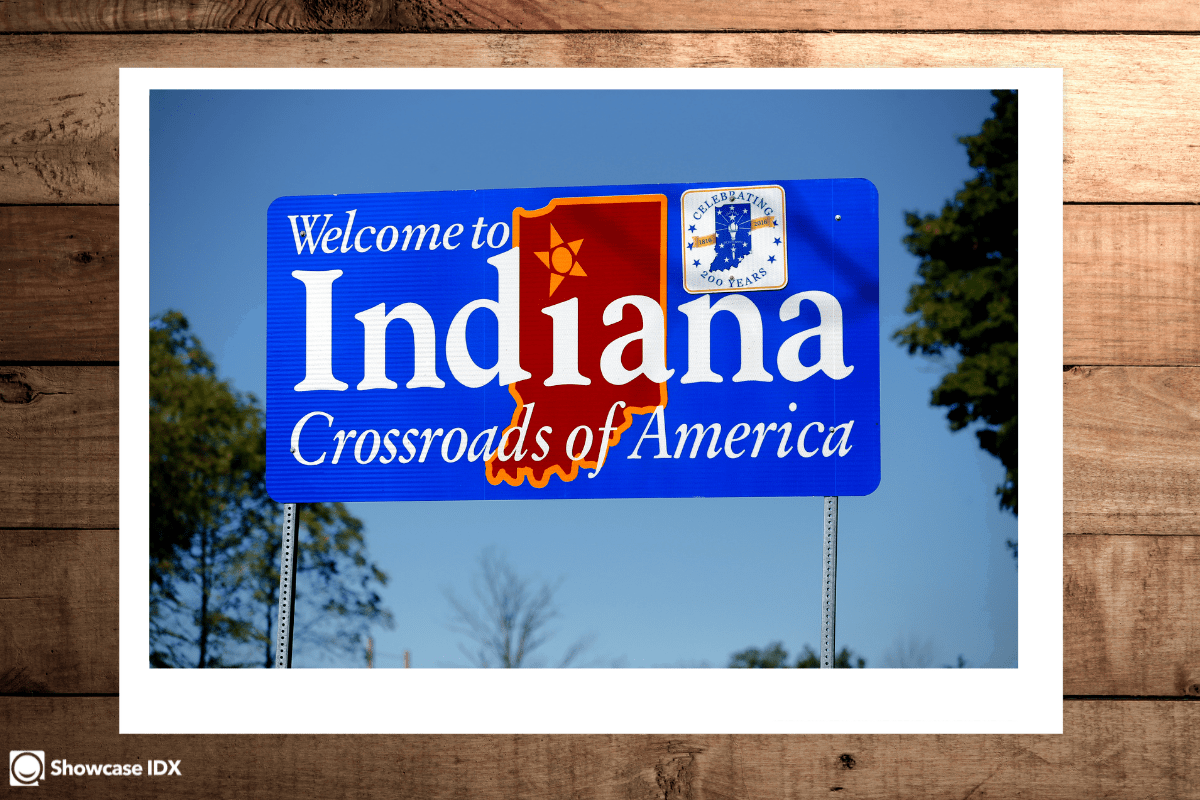 Indianapolis has many thrilling activities and attractions to offer, but it is most famously known as the home base for the Indianapolis 500, the world's largest single-day sporting event. Whether they are there for the Indy 500 or want to stop by the many museums celebrating the auto racing industry, the niche market brings thousands of people to the city each year. Indianapolis is also home to three Fortune 500 companies, the Indianapolis Zoo, many universities, and a plethora of museums, including the largest children's museum in the world. The Children's Museum of Indianapolis, which holds over 120,000 artifacts, along with the Broad Ripple Park Carousel, which is a National Historic Landmark.
Just north of Indianapolis, Carmel serves as home for over 100,000 residents. Known for its excellent school systems and high quality of living, Carmel is regularly noted as one of the Best Places to Live in America. The city is also recognized for being one of the safest cities in America and the best place to launch a career and raise a family.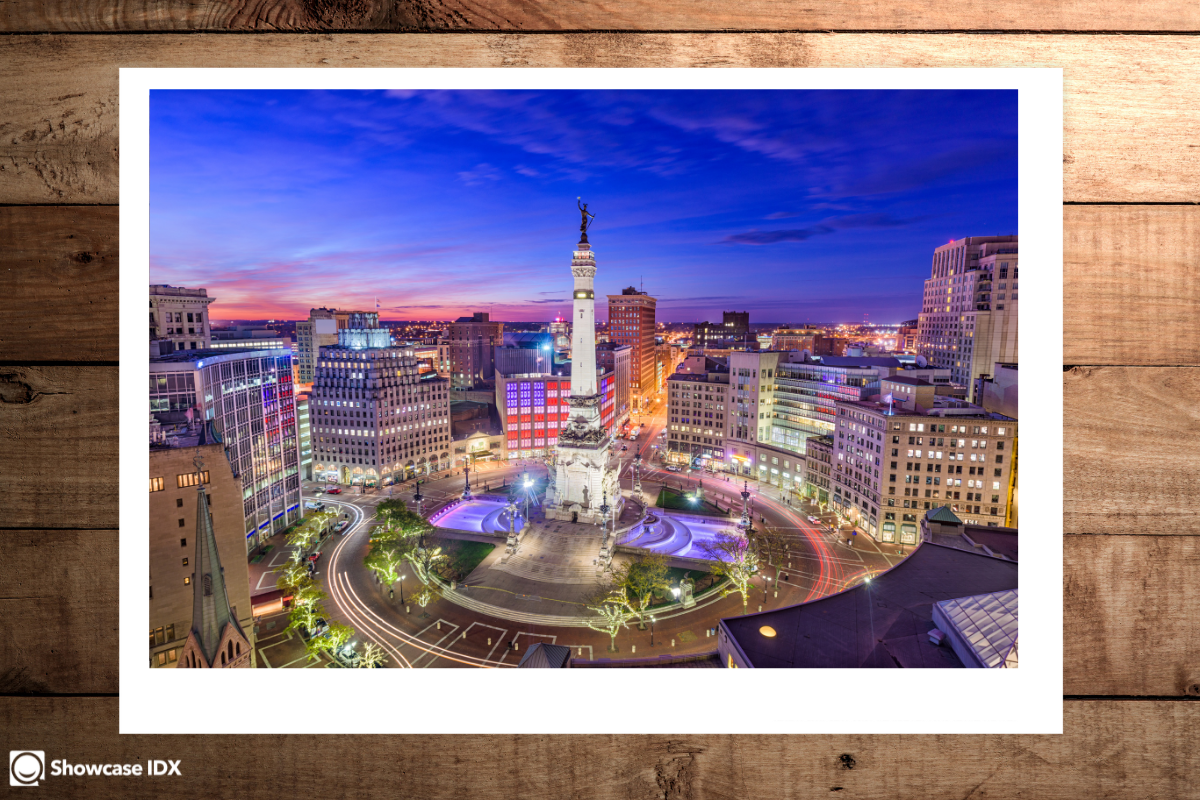 Indiana's climate typically produces hot and rainy summers, and generally cold winters. During the summer, the average temperature is 75°F, although it has been known to exceed 90°F about 18 days a year. During the winter months, temperatures usually average around 28°F. Indiana gets an average of 42 inches of rainfall and 26 inches of snowfall per year.
Claim your free trial to add MIBOR Service Corporation IDX Listings to Your Site
Requirements for your IDX Solutions
Listing Data
IDX (or Broker Reciprocity) is a program that allows MLS Participants to display listings from other brokerages on their own agent and office websites. Simply put, the IDX program manages the listing search utilities on internet displays owned and operated by local agents and offices. The National Association of REALTORS® (NAR) created IDX and gives each MLS a strict set of guidelines on participation in the program and the display of the listings. Showcase IDX provides the tools that your clients use to access the listings.
Coming Soon status supported
Commercial data supported
Consumer Engagement Tools
These are how your clients interact with the data provided by your MLS through the IDX. We've built a remarkable set of consumer tools designed to engage your site's visitors, quickly converting them to willing leads… because once they see the value of your website and its powerful tools they'll value you as their trusted local advisor.
Give your buyers and sellers the search tools they expect: