OneKey MLS
OneKey™ MLS is headquartered in West Babylon, NY. In 2018, MLS Long Island (Multiple Listing Service of Long Island) and Hudson Gateway MLS merged and became OneKey™ MLS, now serving 44,000 subscribers. The New York MLS covers several New York counties, including Orange, Sullivan, Westchester, Bronx, Queens, and Nassau Counties. OneKey™ prides itself on being a one-stop-shop for everything New York realtors may need by giving them more coverage, better data, and the best tools to help them have a successful business.
Login Link: OneKey™
Listings: approx. 52,851
Agents: approx. 48,269
ONEKEY MLS Fees
OneKey MLS charges a fee to access the IDX data feed. Your share of the fee is $20 per month.
Associations Shown in Property Search
Long Island Board of REALTORS®
Regions
New York
Top Cities
New York, NY, Brooklyn, NY, Bronx, NY, Flushing, NY, Yonkers, NY, Jamaica, NY, Forest Hills, NY, Bayside, NY, Greenburgh, NY, Ramapo, NY, Great Neck, NY
Helpful information about OneKey MLS for agents
What tools does OneKey MLS have in place that can help an agent be more successful?
Instanet Solutions, Remine, PRP, Showingtime, Facebook MarketPlace, ListTrack, HomeSnap, ListHub, RatePlug, Market Report Generator, ReTechnology, Interactive Tax Maps, Stratus, Matrix. Cloud CMA, SentriLock.
What does each of these tools do?
Instanet Solutions: A one-stop-shop for online transaction management and eSignatures. Access, fill out and get forms signed online.
Remine: Remine's interactive map helps you find new leads, track current and past opportunities and more. Remine is a powerful, multi-purpose platform fully integrated with MLS data. In addition to the base platform, Remine offers a mobile app, client portal, and CMA generator.
PRP: Exclusive access to custom branded reporting tools that can be printed, emailed or texted at any time.
Showingtime: Allow buyers and agents to schedule showings from your listings online. An easy way to track online showings and get feedback!
Facebook MarketPlace: MLS rental listings will automatically get populated to Facebook Marketplace through Homesnap. This will generate more exposure and leads for your rentals and help you do better business.
ListTrack: See how much activity your listings are getting online from top real estate websites. Free seller reports are also available.
HomeSnap: Stay connected with clients and access all of your MLS data while you're on the go.
ListHub: Sign up and opt-in to automatically syndicate your office listings to over 60 real estate search sites. Think more exposure!
RatePlug: RatePlug is a valuable tool that lets you share home payment affordability factors directly within any property listing you send your clients. Get your buyers asking questions about their financing earlier to avoid snags later.
Market Report Generator: Create market reports on the fly with OneKey® MLS Market Report Generator. These accurate reports can be shared via email, on your social media sites or can be printed for listing presentations, mailings or handouts for your clients.
ReTechnology: Designed to assist you with insights on new products, emerging industry trends and breaking news.
Interactive Tax Maps: Use the Tax Map link available on the details for a Public Record in Stratus to access interactive Tax Maps for Nassau, Suffolk, Queens and Brooklyn. All public record information for these counties is available as well as deeds for the past six years and MLS listing data.
What training does OneKey MLS offer for the tools mentioned above?
On OneKey MLS website agents and members can find webinars and training to help them start using the various tools offered through OneKey MLS.
How does a new member go about being added to the MLS?
To join OneKey® MLS, your brokerage must become a member of one of the REALTOR® associations that operate onekeymlsdotcom The associations are: Long Island Board of REALTORS®, Inc. & Hudson Gateway Association of REALTORS®.
What are the competitive advantages of OneKey MLS compared to other local or regional MLSs?
OneKey MLS is the largest broker-to-broker network in New York State, with approximately 45,000 subscribers.
What kind of organizations or board sponsorships do you offer? How do you give back to the local real estate community?
OneKey® MLS offers a variety of online and offline advertising products that can be customized to fit every budget.
What kind of local real estate trends, statistics, and information does your MLS provide to individual agents?
OneKey® MLS provides reports for agents from accurate and reliable sales data that is drawn directly from the MLS. These reports are published monthly and quarterly, and shows closed and pending sales trends, available inventory and other important variables. Agents can check out The MLS' most recent reports for Nassau, Suffolk, Queens, Brooklyn, Bronx, Westchester, Dutchess, Orange, Rockland, Sullivan, Ulster or Putnam Counties.
OneKey MLS also has their own Market Report Generator.
Does OneKey MLS support the Real Estate Standards Organization (RESO)?
OneKey MLS is one of many MLS and Associations that have Class C RESO Membership.
What external sites receive MLS data from OneKey MLS?
Zillow.com, Realtor.com, Homes.com
What listing statuses are included in IDX?
Active, Pending, Coming Soon
What types of MLS memberships do you offer?
The Long Island Board of Realtors, an affiliate of OneKey MLS offers: REALTOR® Application, Affiliate Membership Application, and Designated REALTOR® Application.
The Hudson Gateway Association of REALTORS®, an affiliate of OneKey MLS offers: Real Estate Salesperson Membership, Managing Broker Membership.
What are the requirements for primary membership in the MLS and IDX?
OneKey MLS follows the NARs Qualification for MLS Participation and IDX.
Does OneKey MLS offer free continuing education (CE) classes?
Agents seeking CE classes can visit the OneKey MLS website to access a variety of online Webinars, they can also find additional tips and knowledge based articles through their blog called Tech Tips.
Are there multiple associations/boards affiliated with OneKey MLS?
The Long Island Board of REALTORS® and the Hudson Gateway Association of REALTORS® are affiliated with OneKey MLS.
Information about the areas covered by OneKey MLS
OneKey™ MLS (formly MLSLI) covers the Long Island area all the way to Sullivan County. Long Island houses more than half of New York's residents, if you include Brooklyn and Queens. Although, many in the New York Metro area consider the Long Island area to be Norfolk and Suffolk county exclusively. The New York MLS also covers New York City, the most densely populated city in the United States. The world-famous city is the center of the New York Metropolitan Statistical Area, which has a population of almost 20 million people. The highest point in the state is Mount Marcy at 5,344, and the lowest point is the Atlantic Ocean.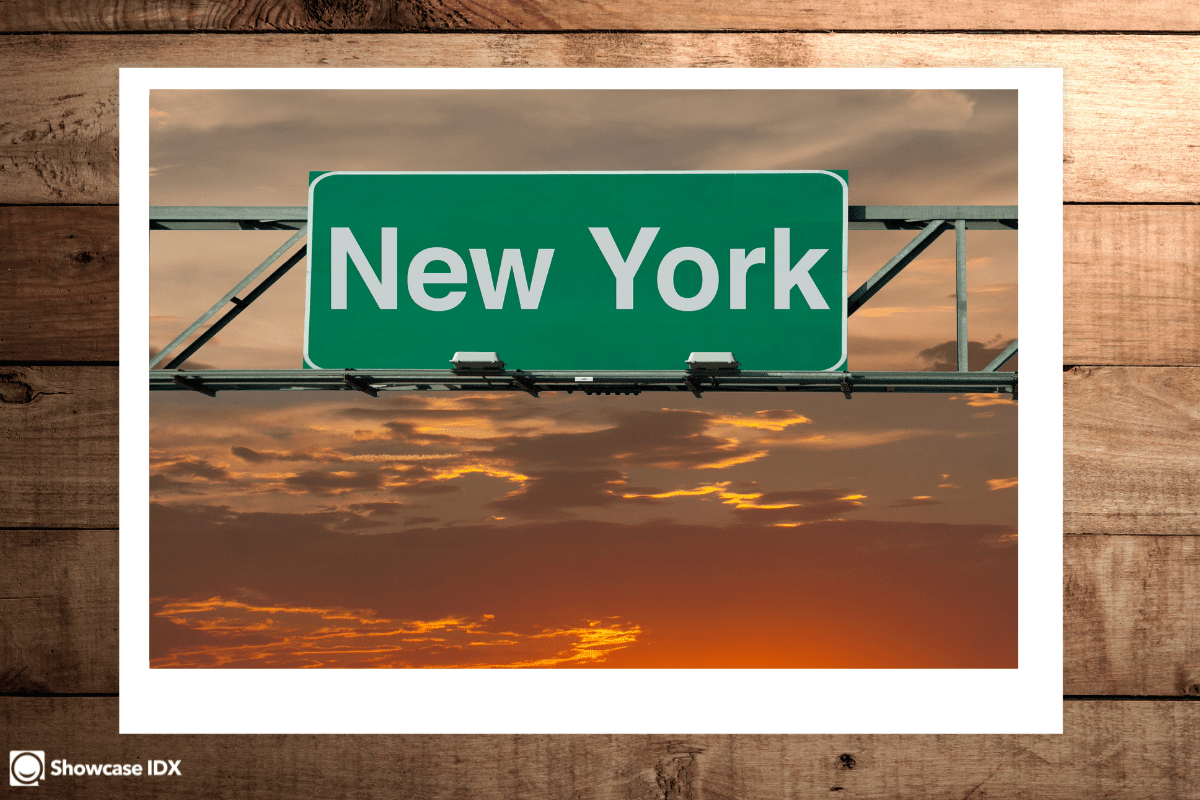 Long Island is considered New York City's beachfront backyard. The city holds sparkling beaches, quaint downtown areas, the famed Hamptons, and the world-renowned Long Island Wine Country. Long Island has 38 wineries and over 15 microbreweries in the area, making it the perfect place for the wine aficionados. Beyond the tourism industry, Long Island's economy has long been fueled by scientific research and engineering, with over 100,000 people employed in the industries. With public transportation and highways to the center of New York City, Long Island provides an opportunity for residents to escape the busyness of the city while still having easy access to it.
Just a bus, car, or train ride away, New York City is known as the cultural, financial, and media capital of the world. From tourism, entertainment, and sports to fashion, art, and technology, New York City has truly got it all. With attractions such as Rockefeller Center, Central Park, Metropolitan Museum of Art, Broadway, and with the city being the setting for countless films and television shows, New York City is one of the top tourist destinations in the world. The economy thrives in New York City, as several Fortune 500 companies hold headquarters there. The vast number of corporate opportunities in the city make for many employment opportunities, and with so many ways to travel in and out of the city, the surrounding areas and neighborhoods are great places to call home. Wherever you are in New York, the vibrant culture and diversity of the city is never far off.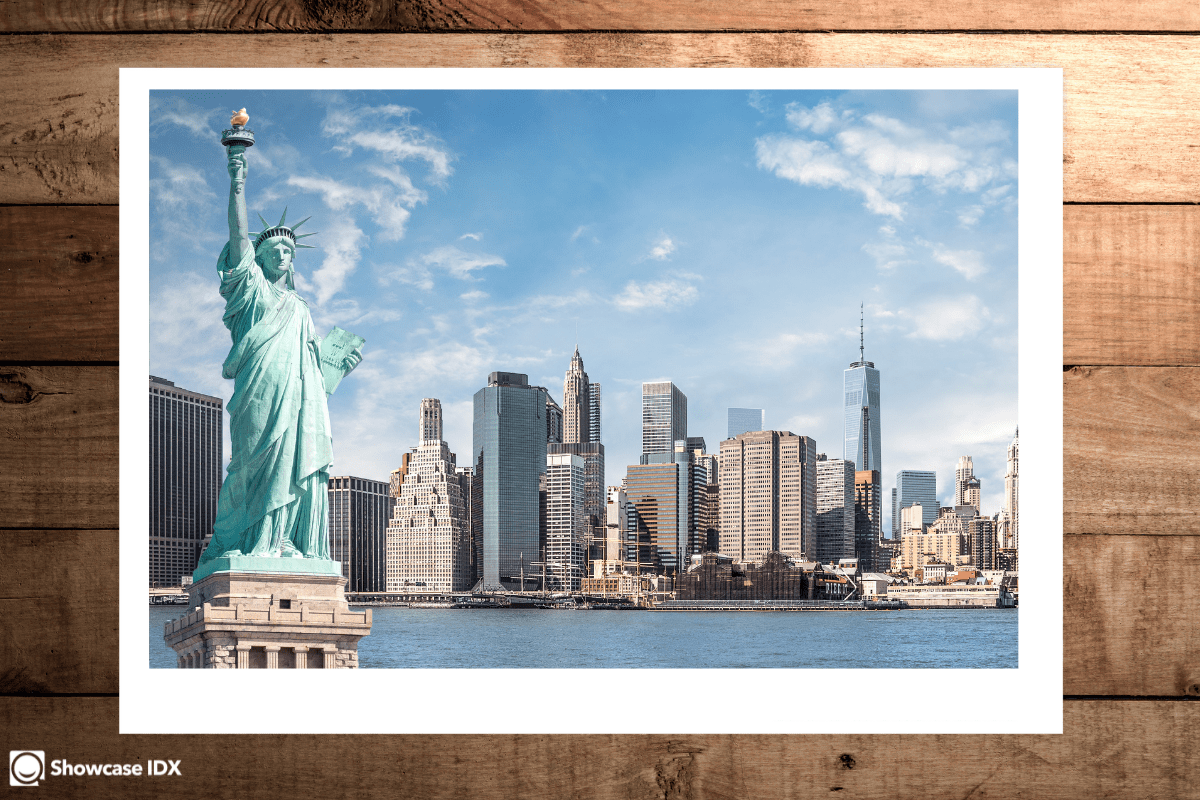 Southeastern New York generally has a climate that gives way to wet, cold winters and warm, sunny summers. The summer high in July can rise to 84°F, and the winter low is around 26°F. The city sees plenty of picturesque snowfall, averaging at about 25 inches per year, and it receives an average of 47 inches of rainfall.
Claim your free trial to add OneKey MLS IDX Listings to Your Site
Requirements for your IDX Solutions
Listing Data
IDX (or Broker Reciprocity) is a program that allows MLS Participants to display listings from other brokerages on their own agent and office websites. Simply put, the IDX program manages the listing search utilities on internet displays owned and operated by local agents and offices. The National Association of REALTORS® (NAR) created IDX and gives each MLS a strict set of guidelines on participation in the program and the display of the listings. Showcase IDX provides the tools that your clients use to access the listings.
Coming Soon status supported
Commercial data supported
Consumer Engagement Tools
These are how your clients interact with the data provided by your MLS through the IDX. We've built a remarkable set of consumer tools designed to engage your site's visitors, quickly converting them to willing leads… because once they see the value of your website and its powerful tools they'll value you as their trusted local advisor.
Give your buyers and sellers the search tools they expect: