Realcomp Limited II
Formed in 1994, Realcomp II Ltd. is headquartered in Farmington Hills, MI. Realcomp proudly serves nearly 11,000 real estate professionals across Southeast Michigan, making it the largest MLS in the state. The Michigan MLS offers members high quality data services, support, and further education with the goal of assisting them keep excellence and integrity in their business.
Login Link: Realcomp
Listings: approx. 27,360
Agents: approx. 30,568
REALCOMP MLS Fees
None.
Associations Shown in Property Search
Dearborn Board of REALTORS®
Detroit Association of REALTORS®
Eastern Thumb Association of REALTORS®
Greater Metropolitan Association of REALTORS®
Grosse Point Board of REALTORS®
Lapeer and Upper Thumb Association of REALTORS®
Livingston Association of REALTORS®
North Oakland County Association of REALTORS®
Regions
Michigan
Top Cities
Detroit, MI
Helpful information about Realcomp Limited II for agents
What tools does Realcomp Limited II have in place that can help an agent be more successful?
Included Subscriber Services: Authentisign Electronic Signatures, Cloud CMA, Cloud MLX, Cloud Streams, CoreLogic MLS Data Co-Op, Data Sharing, Data Access & Syndication, Down Payment Resource, Free Office Assistant(s) – (DR/Broker Login Required), Great Lakes Repository (GLR) ,Homes Connect Marketing Suite (Homes.com), Homesnap – Broker Public Portal, IDX (Framed) Search through RCO3, Listing Input for Agents & Offices, Liondesk, ListTrac, Lockboxes, MarketStats, MarketView MLS, Monthly Statistics, Mortgage Calculator, MoveInMichigan.com (For REALTORS), Office Depot-Office Max Business Discount Program, Public Record Data, RateMyAgent, RCO3, Realist ,Remine ,Remine Docs+, RentSpree, RETechnology, RPR, ShowingTime for the MLS, Statement of Services – (Login Required), TransactionDesk/Instanet Forms, Optional Subscriber Services, Computer Clinic, IDX Service (Vendor Information & Quick Links), Internet Data Exchange (IDX) for Realcomp Customers ,Listing Input by Realcomp Staff, Next Door Photos (NDP) Discount Portal, Office Assistants (Additional IDs), Personal Assistants (for Agents), Virtual Office Websites (VOW), Optional Third-Party Products, DataMaster, Market Snapshot, ShowingDesk Web Edition, zipLogix, Services for Non-Subscribers, Listing Submission Service, MoveInMichigan.com (For Consumers)
How does a new member go about being added to Realcomp MLS?
Interested agents can complete our online request form and look forward to an email that triggers the next steps. Successful agents must be a part of one of our 8 affiliated boards/associations.
What kind of local real estate trends, statistics, and information does Realcomp Limited II provide to individual agents?
Realcomp Limited II provides MarketStats (Sortable Statistics), Summaries by Month (PDF & Excel Formats), Summaries by Year (PDF & Excel Formats, Market Watch Archive (03'-07', PDF), & Current Market Statistics.
What are the requirements for primary membership in the MLS and IDX?
Realcomp Limited II follows the NARs Qualification for MLS Participation and IDX:
Participants must be REALTORS® who are a principal, partner, corporate officer, or branch office manager acting on behalf of a principal.
Participants must hold a current, valid real estate broker's license.
Participants must offer or accept compensation to and from other participants (or be licensed or certified by a state regulatory agency to engage in the appraisal of real property).
Participants (other than appraisers) must actively—continually and on an ongoing basis—endeavor to: a. list real property of the type listed on the MLS in which participation is sought and/or, b. accept offers of cooperation and compensation made by listing brokers in the MLS.
Does Realcomp MLS offer free training for agents?
Realcomp offers training services for real estate agents through their website.
Are there multiple associations/boards affiliated with Realcomp Limited II?
A total of eight associations/boards are affiliated with Realcomp MLS, namely:
Dearborn Area Board of REALTORS®
Detroit Association of REALTORS®
Eastern Thumb Association of REALTORS®
Greater Metropolitan Association of REALTORS®
Grosse Pointe Board of REALTORS®
Lapeer and Upper Thumb Association of REALTORS®
Livingston County Association of REALTORS®
North Oakland County Board of REALTORS®
Information about the areas covered by Realcomp MLS
Farmington Hills is located in Northern Detroit and is a part of, what the locals know as, the Metro Detroit area. Metro Detroit is made up of 4.3 million people, making it the second-largest Metro Area in the northwest. The principal city of the northern MSA is Detroit, Michigan's capital city and most-populous city. The highest point in the state is Mount Arvon, which stands at 1,979 feet, and the lowest point is Lake Erie at 571 feet above sea level.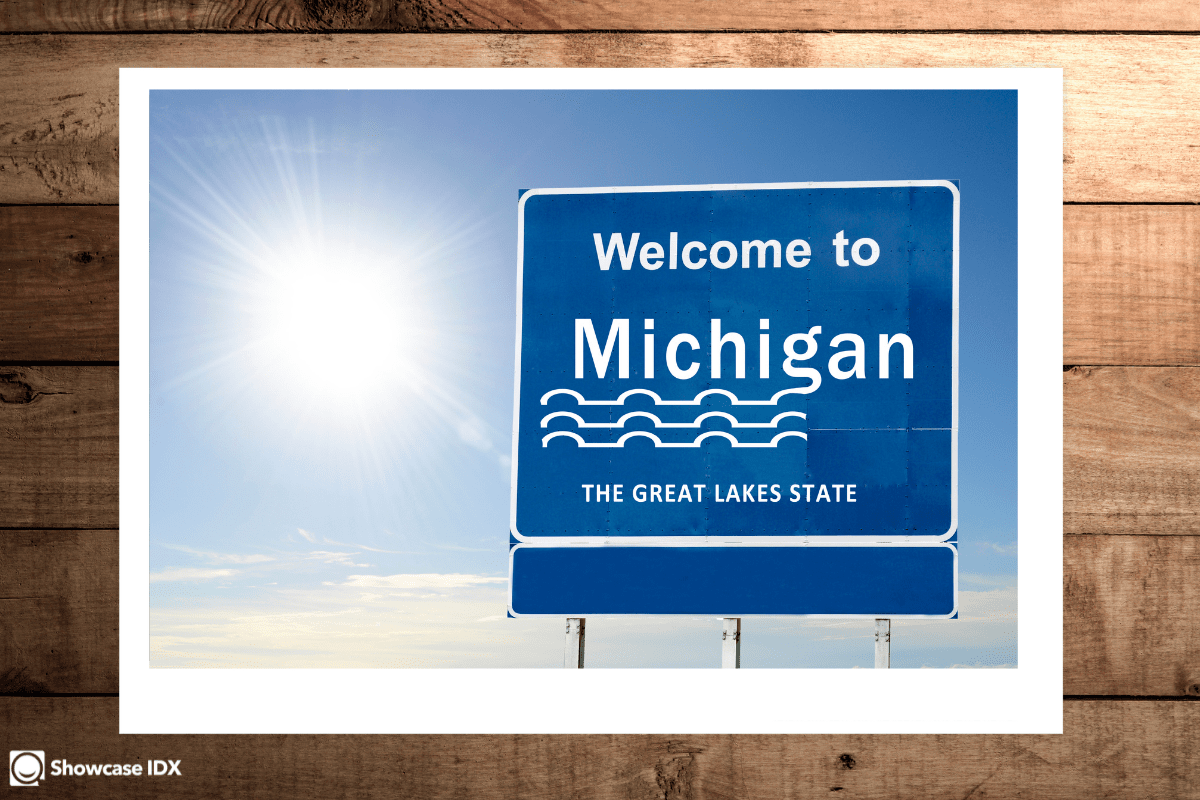 Farmington Hills consistently ranks as one of the safest cities in the United States. The northern city has a small town feel despite its larger population of 79,740. The community features boutiques, a vintage cinema, art galleries, and parks. Farmington Hills is full of historical sites, including the only Holocaust Memorial Center in the state of Michigan. The automobile industry is booming in Farmington Hills, with several offices and centers in the area including Nissan, Hitachi, Hino Motors Manufacturing, and Mercedes Benz. Just south of Farmington Hills, Detroit is another hub for automotive manufacturing and shipping industries. In the center of the city, a population of young professionals and artists have expanded the diversity of the Midtown and Downtown areas. Home of Motown Records, Detroit has a bustling music scene featuring countless live music venues, jazz clubs, and festivals celebrating its musical heritage. Along with the nightlife of Detroit itself, the city's close proximity to Ontario in Canada provides for an exciting night out or an adventurous day trip.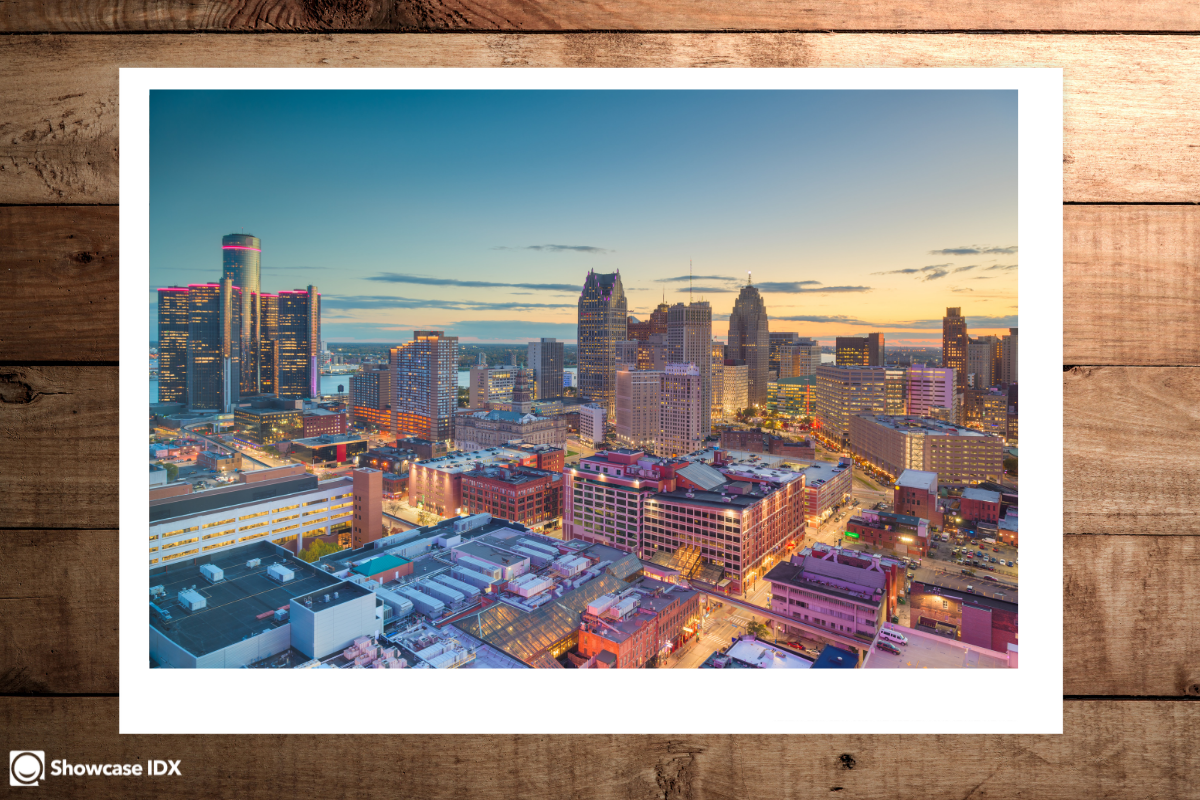 The Greater Detroit Area experiences warm summers and cold, snowy winters. The summer high rises to around 84°F, while the winter low falls to a chilly 19°F. Greater Detroit receives an average of 34 inches of rain per year and 33 inches of snowfall.
Claim your free trial to add Realcomp Limited II IDX Listings to Your Site
Requirements for your IDX Solutions
Listing Data
IDX (or Broker Reciprocity) is a program that allows MLS Participants to display listings from other brokerages on their own agent and office websites. Simply put, the IDX program manages the listing search utilities on internet displays owned and operated by local agents and offices. The National Association of REALTORS® (NAR) created IDX and gives each MLS a strict set of guidelines on participation in the program and the display of the listings. Showcase IDX provides the tools that your clients use to access the listings.
Coming Soon status supported
Commercial data supported
Consumer Engagement Tools
These are how your clients interact with the data provided by your MLS through the IDX. We've built a remarkable set of consumer tools designed to engage your site's visitors, quickly converting them to willing leads… because once they see the value of your website and its powerful tools they'll value you as their trusted local advisor.
Give your buyers and sellers the search tools they expect: