Stellar MLS
Founded in 1993, Stellar MLS is located in Altamonte Springs, FL. Stellar MLS has 59,000 members and more than 300,000 listings, making it one of the largest MLS's in the United States. The MLS covers Central Florida cities, centering on the Orlando and Lakeland areas. Stellar MLS aims to provide their members with the service, technology, and support they need to thrive in a constantly evolving market.
Login Link: Stellar MLS
Listings: approx. 76,870
Agents: approx. 64,893
STELLAR MLS Fees
None.
Associations Shown in Property Search
Bartow Board of REALTORS®
East Polk County Association of REALTORS®
Englewood Area Board of REALTORS®
Greater Tampa Association of REALTORS®
Lakeland Association of REALTORS®
Orlando Regional REALTORS® Association
Osceola County Association of REALTORS®
Pinellas REALTORS® Organization
Punta Gorda-Pt Charlotte-N. Port Assn of REALTORS®
Punta Gorda-Pt Charlotte-N. Port Assn of REALTORS®
REALTORS® Association of Lake & Sumter Counties
REALTORS® Association of Sarasota and Manatee
Venice Area Board of REALTORS®
West Pasco Board of REALTORS®
West Volusia Association of REALTORS®
Regions
Florida
Top Cities
Orlando, FL, Tampa, FL, Sarasota, FL, Ocala, FL, Port Charlotte, FL, Kissimmee, FL, St Petersburg, FL, Bradenton, FL, Punta Gorda, FL, North Port, FL, Clearwater, FL, Lakeland, FL, Davenport, FL, Venice, FL, Winter Haven, FL, New Port Richey, FL, St Cloud, FL, Riverview, FL, Englewood, FL, Poinciana, FL, Wesley Chapel, FL, Spring Hill, FL, Clermont, FL, Deltona, FL, The Villages, FL, Leesburg, FL, Winter Garden, FL, Sanford, FL, Deland, FL, Winter Park, FL, Dunnellon, FL, Hudson, FL
Helpful information about Stellar MLS for agents
What tools does Stellar MLS have in place that can help an agent be more successful?
MLS-Touch, OneHome™, Builders Update, Inrix, Matrix, Matrix Spanish, New Home Source Pro, Proxio, ShowingTime, MLS-Touch, Remine, DataMaster, Cloud CMA, Data Co-op, ListTrac, Market Conditions Report, SmartCharts, MyRental™ Tenant Screening,
Authentisign, Transactions, TransactionDesk Edition, MyFloodStatus, Property Panorama, RatePlug, RealBiz Media, Prospects CRM, ePropertyWatch, RateMyAgent
Homesnap Pro, Down Payment Resource, Proxio, iMapp, Realist
What do each of these tools do?
Matrix: Matrix enables Stellar's brokers and agents to do more with their data. It's easy to use and returns thousands of results in a fraction of a second. It's also built for mobile, so you can use it wherever you are.
Remine: Remine's powerful and intuitive platform is solving some of the biggest challenges real estate agents face today. By connecting people and property, Remine creates opportunity – the opportunity for you to save time door knocking and make smarter, data-backed strategies so you can become the neighborhood expert.
Data Co-Op: MLS Data Co-op from CoreLogic® MarketLinx® provides new tools, new reports, and a new way to access MLS listings.
ePropertyWatch: Directly integrated with Matrix™, ePropertyWatch™ helps you stay in touch with clients for life. ePropertyWatch is a proven email and web service homeowners love.
Proxio: Connect with agents from around the world to build your brand, establish relationships, receive referrals, get more listings and close more sales.
Full page of products & tools descriptions here.
Does Stellar MLS offer any new and innovative products?
In partnership with the Council of Multiple Listing Service (CMLS), Stellar MLS launched the campaign In The Know™ to educate buyers and sellers about the Multiple Listing Service and how it enhances agent's value. They want to help agents tell the story of the multiple listing service and how access to impartial, reliable market information keeps real estate professionals and their clients informed throughout the real estate journey.
Does Stellar MLS provide any training for the tools mentioned above?
Yes, Stellar has education and training resources for each of the products/tools they offer to their agents. This is accessible on each of the product/tool web pages.
Who is the governing body for Stellar MLS?
Stellar MLS is governed by the Florida Real Estate Commision (FREC).
How does a new member go about being added to the MLS?
In order for an interested agent to join the MLS, the agent's local board or association must start the process for them to be added to Stellar MLS.
What are Stellar MLS's competitive advantages compared to other local or regional MLSs?
Stellar MLS connect its agents on-the-go business to mobile-friendly data, products,
education and support, so they can grow their share of today's real
estate market. They boost business with trusted, standardized data, offer digital transaction management, schedule and confirm showings in real time, and more. They are also associated with MFCRE, a database of commercial property listings.
How does your MLS stand out when it comes to serving and connecting with real estate professionals?
Stellar MLS believes in integration. They consider that every time a broker or agent has to deal with multiple MLSs to do business, is a loss for everyone, especially for the 175,000 brokers and agents in Florida that depend on the MLS every day. That's why they want to keep consolidating MLSs. As of today, Stellar is trusted by 18 Realtor® organizations, offering access to the largest coverage area in Florida and Puerto Rico. SOURCE
What kind of organizations or board sponsorships do you offer? How do you give back to the local real estate community?
Stellar MLS maintains the Beverly Carter Foundation website as well as sponsors agent events in support of agent safety education.
What kind of local real estate trends, statistics, and information does Stellar MLS provide to individual agents?
Stellar MLS provides individual agents accurate real estate statistics to help them stay up-to-date and make informed business decisions. They have a monthly MLS Stats Marketplace where agents can access county reports, infographics, smart charts, archived market statistics, housing market information, pricing trend charts, and an educational series of videos about statistics.
Does Stellar MLS support the Real Estate Standards Organization (RESO)?
Stellar is a leading advocate for the adoption and implementation of RESO (Real Estate Standards Organization) standards, and is among the first MLSs to become RESO Data Dictionary Certified.
What external sites receive MLS data?
These sites and many more receive mls data from Stellar MLS: Point2 Homes, Rent.com, Apartment List, The Land Network, Homes.com, Keller Williams, Digi Propz, Zumper, Homes&Land, Global Network, Realty Store, SearchAllProperties by L2L, Houses.net, Foreclosure.com, LakeHomesUSA, Property Shark, HomeBidz, HomeSteps, MyRentToOwn.com, LuxuryRealEstate.com, REAGroup, Waijule – Meet Chinese Buyers, MHBay, RealtyTrac, USHUD.com, Juwai, Terratino, Hommati, HouseValueStore, HousesForSale, PNC, Rentberry, Nestigator, HomeSpotter, IdealEstate, RentHope, NewHomeSource, PropertySimple, LotNetwork.com, FlipComp, ParkBench, AgentDesks, PropertyOnline, LeadingRE.com, WikiRealty, Zonda, Ylopo, BankingBridge, DreamHomeList, AdWerx and Zillow.
What listing statuses are included in IDX?
Active and Pending statuses are available.
What types of MLS memberships does Stellar MLS offer?
Stellar MLS offers memberships for agents, brokerages, and associations. To apply it is necessary to contact the Business Development Team. First step is filling out a form on their website.
What are the requirements for primary membership in the MLS and IDX?
Stellar MLS follows the NARs model: NAR Qualification for MLS Participation and IDX
Does your MLS offer free continuing education (CE) classes?
Yes, Stellar offers free CE classes through Stellar University, an online resource for MLS classes, educational materials, and training. They offer basic classes for new subscribers as well as other educational resources (bonus classes, broker tools, and more). There's also an On-Demand Library, and a Spanish-Language section.
When was Stellar MLS founded?
Stellar MLS was founded in 1993 originally as My Florida Regional MLS (MFRMLS).
Are there multiple associations/boards affiliated with Stellar MLS?
Yes, multiple boards and associations are affiliated with Stellar MLS, namely:
Pinellas REALTOR® Organization
Okeechobee County Board of REALTORS®
Orlando Regional REALTOR® Association
Bartow Board of REALTORS®
East Polk County Association of REALTORS®
Lakeland Association of REALTORS®
REALTORS® Association of Lake & Sumter Counties
Osceola County Association of REALTORS®
Greater Tampa Association of REALTORS®
West Volusia Association of REALTORS®
Englewood Area Board of REALTORS®
Punta Gorda-Port Charlotte-North Port Association of REALTORS®
Sarasota & Manatee Association of REALTORS®
Venice Area Board of REALTORS®
West Pasco Board of REALTORS®
Gainesville-Alachua County Association of REALTORS®
More Valuable Information on Stellar MLS
Altamonte Springs is a suburban city just north of Orlando that 44,241 people call home. The city is the northernmost part of the Orlando-Kissimmee-Sanford Metropolitan Statistical Area, otherwise known as the Greater Orlando MSA. The MSA is the third-largest in Florida, with 4,012 square miles of land coverage. The highest point in Florida is Lakewood Park, which is just 345 feet above sea level, and the lowest point is where the shore meets the Atlantic Ocean and Gulf of Mexico.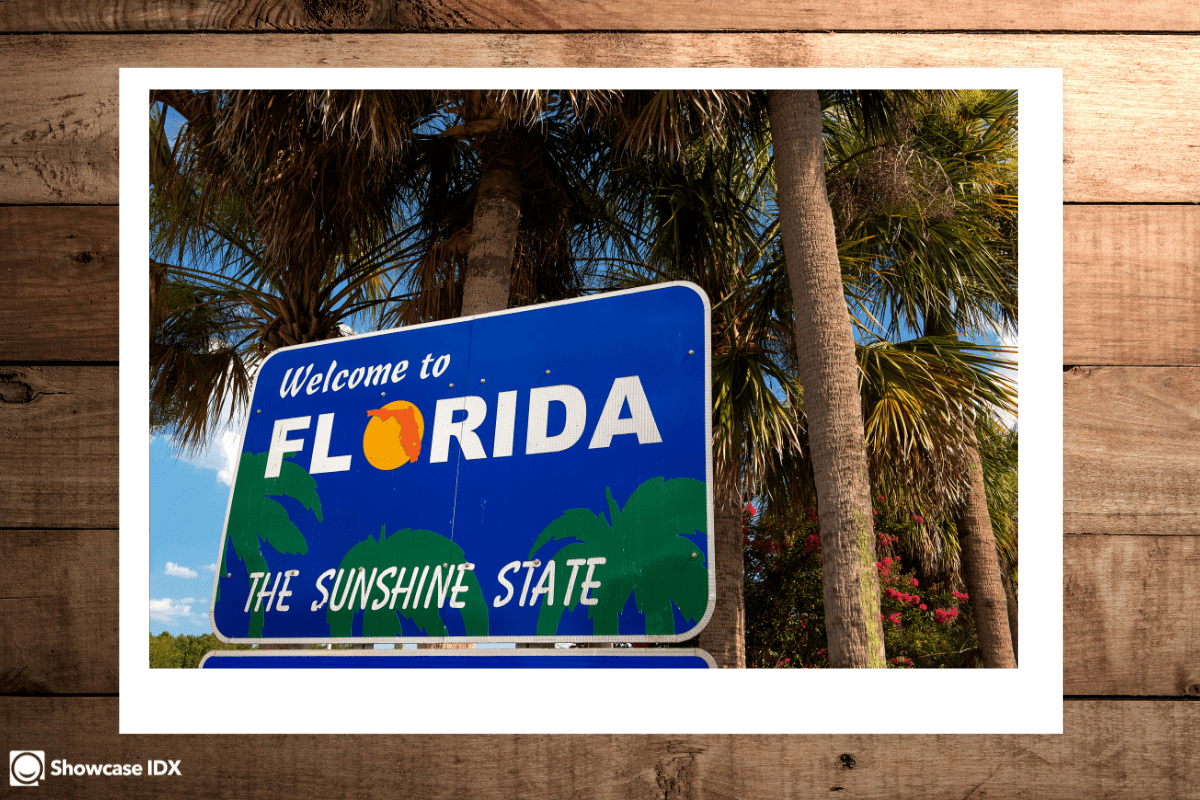 Altamonte Springs is constantly growing, as the picturesque parks and town center attract many Florida residents to plant roots there. The city center holds several residential and commercial complexes, and it is located along Interstate 4, gaining easy access to Daytona Beach, Orlando, and Tampa. Orlando is one of the most visited cities in the world, earning it the title "the City Beautiful". The Orlando area is most widely known for the Walt Disney World Resort and the Universal Orlando Resort, but the downtown area offers museums, locally owned businesses, and exciting nightlife. Surrounding neighborhoods offer beautiful parks, walking trails, and a quiet place to call home away from the hustle and bustle of the busy city. Lakeland is just east of Tampa, and offers early-1900's architecture, unique local shops, and The Polk Museum of Art. The area is home to several universities including Florida Southern College, which has several buildings designed by famous architect Frank Lloyd Wright. For those looking for some time outdoors, Lakeland has many lakes and gardens, the most popular being Hollis Garden at Lake Mirror.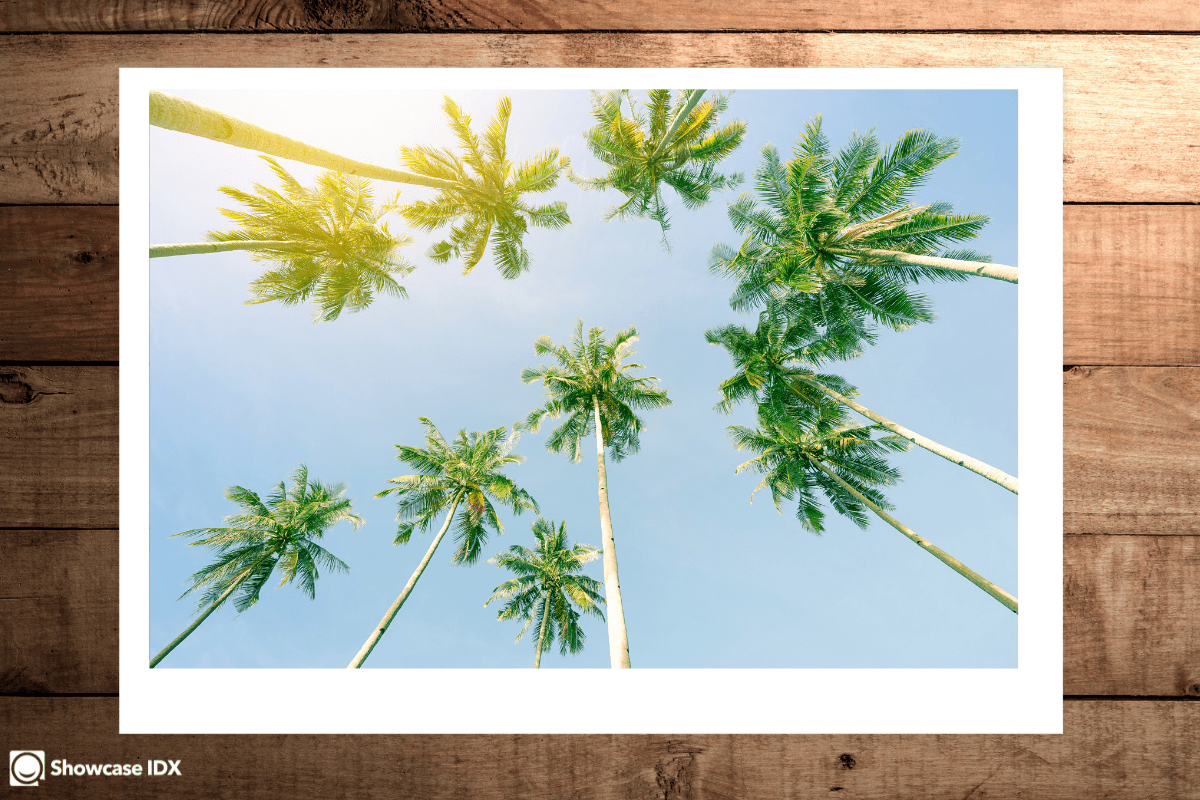 Altamonte Springs and the surrounding areas have a sunny and warm climate, with an average of 237 sunny days per year. The summer high rises to about 92°F, and the winter low is around 47°F. The area receives little to no snowfall during the winter season and gets an average of 53 inches of rain per year.
Claim your free trial to add Stellar MLS IDX Listings to Your Site
Requirements for your IDX Solutions
Listing Data
IDX (or Broker Reciprocity) is a program that allows MLS Participants to display listings from other brokerages on their own agent and office websites. Simply put, the IDX program manages the listing search utilities on internet displays owned and operated by local agents and offices. The National Association of REALTORS® (NAR) created IDX and gives each MLS a strict set of guidelines on participation in the program and the display of the listings. Showcase IDX provides the tools that your clients use to access the listings.
Commercial data supported
Consumer Engagement Tools
These are how your clients interact with the data provided by your MLS through the IDX. We've built a remarkable set of consumer tools designed to engage your site's visitors, quickly converting them to willing leads… because once they see the value of your website and its powerful tools they'll value you as their trusted local advisor.
Give your buyers and sellers the search tools they expect: