The real estate industry can be a lucrative choice for professionals. While many agents starting out in the real estate market may struggle to get by or keep their full-time job, the potential to grow and advance is significant. Trusted real estate agents who can successfully build their business can make upwards of $1 million yearly.
However, the progression on the ladder of success can be long and tedious. Therefore, many agents utilize real estate coaching to guide them with marketing, invaluable industry knowledge, and personal development.
Keep reading to quickly learn who you may wish to talk with about coaching and what to expect from a coaching session:
The World of Real Estate Coaching
Professional coaches are available for individuals looking for guidance on many aspects of their life, and real estate coaches are no exception. Running a successful real estate business takes a lot of dedication and hard work. You want to make sure you maximize your efforts under the guidance of a real estate or marketing coach.
Any experienced agent will quickly realize how beneficial it can be to hire a real estate coach to focus on improving specific parts of their business. These professionals can guide new and experienced agents looking for a higher gross commission income (GCI) with helpful solutions and strategies.
Like any other industry, the competition for coaching solutions is high. As a result, it can be difficult for anyone starting out in the real estate industry to find the right coach for your business.
Here are nine proven real estate coaching programs that carry a reputation for being highly successful for clients.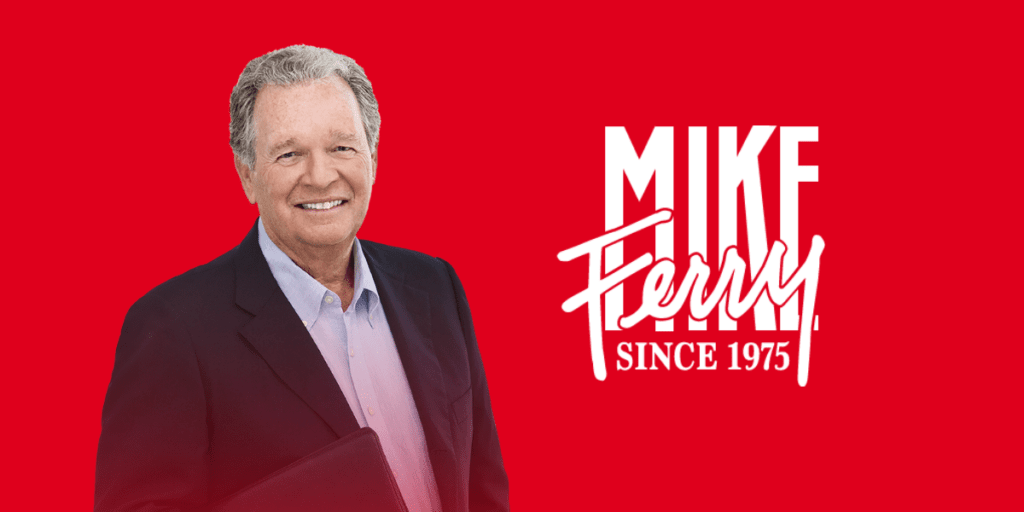 Mike Ferry has been providing coaching seminars since June 1975 and offers one of the oldest real estate coaching programs. It evolves from 15-minute in-person speaking engagements to a more comprehensive marketing strategy, including seminars, one-on-one coaching, audio training, and more.
As one of the more well-known real estate figures in the industry, Mike Ferry brings decades of experience to motivate others with his sales techniques, real estate coaching methods, and training techniques.
Mike Ferry Coaching offers customizable real estate training programs that include
Agent Coaching
Management Coaching
Structured Learning System
Agent Coaching
Mike Ferry's Agent Coaching program is ideal for new real estate agents or those looking to enhance their skills to remain competitive in the market. With one-on-one coaching, team-building exercises, and weekly morning calls, agents can improve their productivity and build a profitable business following successful strategies.
Management Coaching
Mike Ferry Coaching offers exceptional management coaching for anyone seeking to build an office of top-producing real estate agents. By focusing on agent retention, training opportunities, coaching, and accountability, this program aids in increasing agent production and maximizing office profits.
Structured Learning System
Mike Ferry's Coaching program uses a structured learning system that is proven successful for agents, brokers, and managers in the real estate market. At every level, he helps enhance commitment, determination, and focus with the Prospecting System and the Assistant System.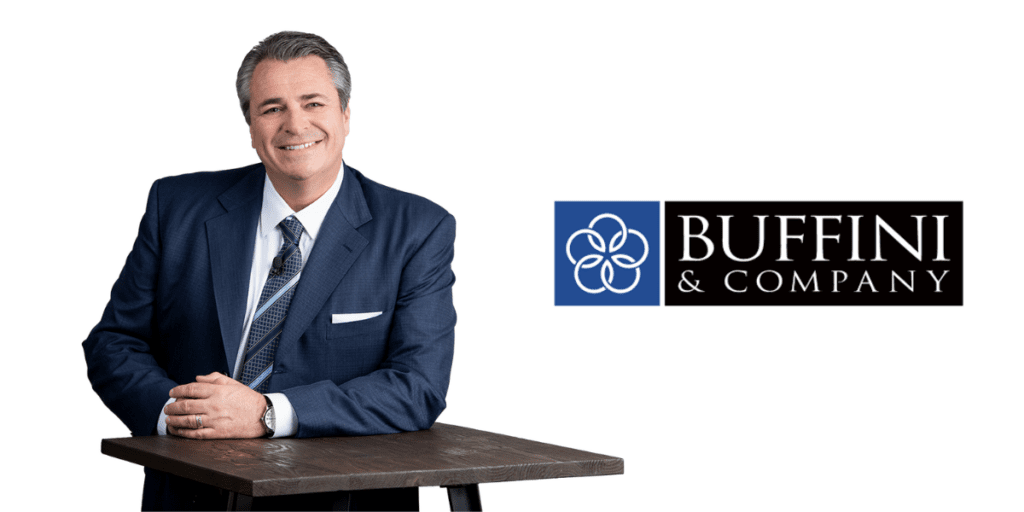 Brian Buffini founded Buffini & Company Coaching Solutions in 1996 and is one of the most trusted real estate coaching programs available in North America today. With his unique and highly effective lead generation system, his One2One Coaching members earn approximately 10x more than a typical real estate agent.
He has trained over three million people in 41 countries around the world, and he continues to coach over ten thousand people every year and still sells a lot of homes.
Buffini & Company Coaching Solutions program is perfect for professionals looking for the most comprehensive A-to-Z real estate business coaching and training solution. The offerings include:
One2One Coaching
Team Coaching
Group Coaching
One2One Coaching
For new agents or current professionals seeking to improve top-of-funnel leads, the One2One Coaching program contains everything necessary to be successful. Using a customized REALStrengths Profile and two individual calls each month, clients can build on their strengths and stay accountable to their vision and goals.
Buffini & Company also offers a Referral Maker CRM and a Monthly Marketing Kit to stay organized and on top of clients and referrals.
Team Coaching
Building a successful team requires collaboration and focus. The Team Coaching program from Buffini & Company Coaching Solutions provides the essentials to develop and motivate a team of professionals.
Incorporating monthly coaching calls, a Team Leader Curriculum, and vital training aid to maximize team efforts and align common goals.
Group Coaching
Buffini & Company Coaching Solutions enables professionals to take advantage of premium coaching techniques, industry-specific training, and networking opportunities with peers. The Group Coaching benefits include its available Buffini Referral Network and a Monthly Marketing Kit to help build a successful business network with like-minded professionals.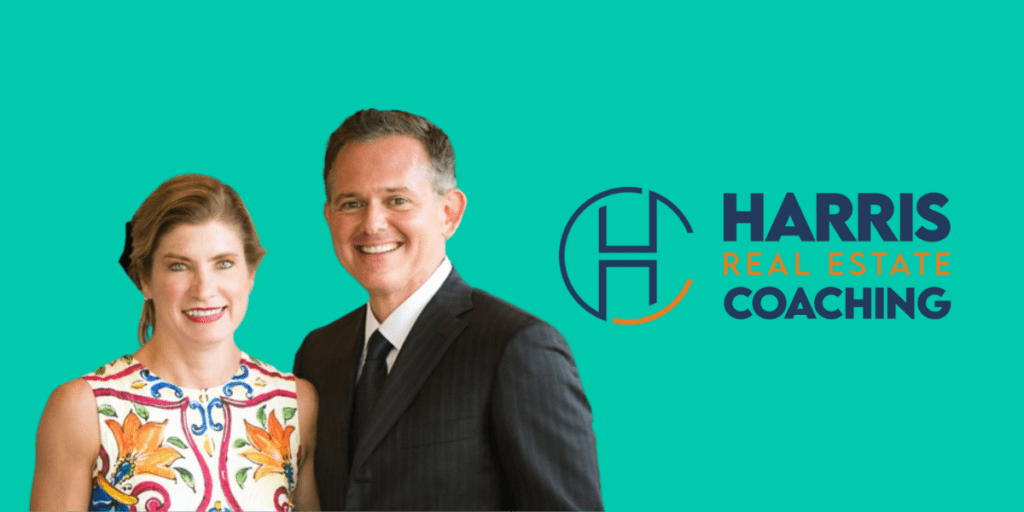 Harris Real Estate Coaching is an excellent option for new and established agents looking to build a successful business. This program is run by Tim and Julie Harris, who were seasoned real estate agents and turned to the coaching sector to share their strategies for success.
This duo has helped transform thousands of people's lives by providing the tools necessary to achieve financial freedom and success in the real estate industry. Their comprehensive coaching solution includes:
Lead generation
Sales scripts
Follow up strategies
Objection-handling scripts
Pre-listing and listing processes
Business planning
Time-management techniques
Leadership training
Team Building
The Harris Real Estate Coaching program is suitable for agents of all backgrounds and brokerage types. Using podcasts, an online video training library, coaching calls, and access to exclusive Harris Mastermind events can provide a wealth of information for beginner and established real estate agents.
Their real estate coaching programs are available in different tiers to suit your budget and needs. Agents can choose between:
Premier Package
Premier Accountability
Premier VIP
With over 30 years in the real estate industry, Tim and Julie Harris have a proven track record of success. For over 20 years, this duo has helped thousands of agents through coaching with more than 10,000 calls and 10 million podcast downloads. Their 5-star rating shows how well their program works for others in the market.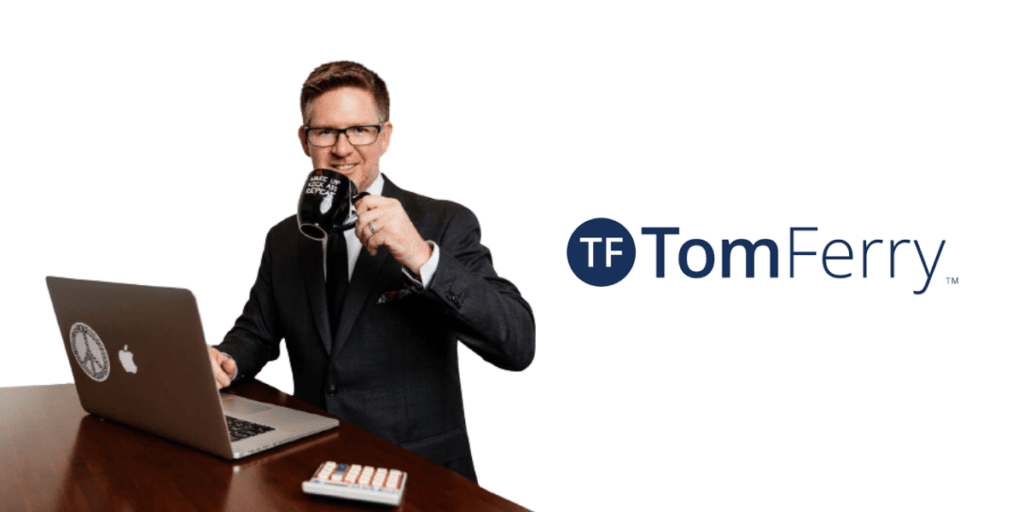 Tom Ferry is a top-rated real estate coach and has been running one of the best coaching companies in the country. With over 30,000 hours of coaching experience, he brings a new spin on traditional real estate success strategies.
His full-service coaching approach includes accountability, commitment, determination, and disciplined action for elevating a real estate business. The Tom Ferry team has over 150 trained coaches who use one-on-one coaching and intensive coaching sessions to motivate agents to become the best versions of themselves while building a profitable business.
Tom Ferry Coaching has defined his 8 Levels of Performance to clarify what it means to take your real estate business to the next level. These levels are:
Make Money Now/Build Foundations
Expand Market
Gain Consistency
Delegate Work
Grow Team
Maximize Production
Multiply Profits
Exit B
Business
Level 1-Make Money Now/Build Foundations
The first step focuses on quick conversions to make money right now while developing communication and administrative skills to build a solid foundation.
Level 2-Expand Market
The next level guides agents as they branch out to expand into more diverse markets that will help grow their business and be profitable.
Level 3-Gain Consistency
Some elements of a real estate business may begin to suffer from a busy schedule. The third level aids in remaining consistent with administrative, marketing, and accounting processes for efficiency.
Level 4-Delegate Work
Once a business establishes itself successfully, it is time to hire an assistant or other individuals to provide support to allow the company to operate smoothly and grow.
Level 5-Grow Team
Level 5 guides real estate agents in the recruitment, hiring, and training process for growing a successful and profitable team. This step is where agents will build the necessary leadership skills.
Level 6-Maximize Production
This level focuses on streamlining business operations to expand the business and hone in on high-level goals. The shift in an agent's time and knowledge becomes more apparent as they drive the team to succeed.
Level 7-Multiply Profits
After building a successful real estate business, the next step in the Tom Perry Performance technique is branching out to other industries to multiply profits from further business ventures.
Level 8-Exit Business
The last level for agents is exiting their business and leaving it to a family member or friend or selling it to another individual to begin the next phase of life.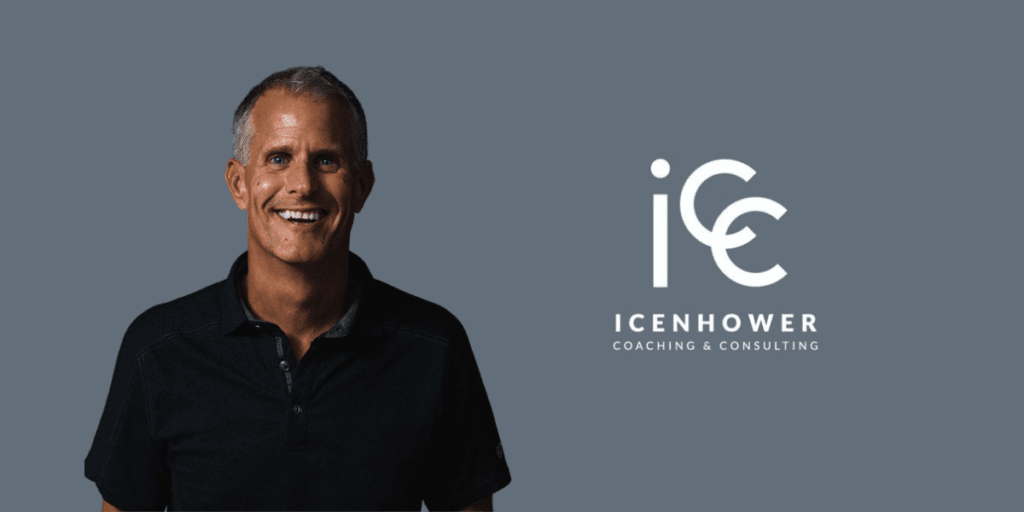 The Real Estate Trainer is a recognized leader in training and coaching methods for real estate agents and brokers. Their hands-on advice from a knowledgeable and experienced broker makes it one of the country's top 15 real estate companies today.
This coaching program uses various elements to suit individuals at all levels of their business. With free online content, training videos, online content and courses, premium digital products, and a range of books, the Real Estate Trainer has every aspect covered.
They offer customized and structured real estate coaching and training programs, processes, and techniques to guide agents and brokerages to success. Clients can benefit from their many services of:
Individualized Strategic Planning
One-on-one and Group Coaching
Online Learning Center
Printable Training Materials
Resource Library
Weekly Coaching Calls
The Real Estate Trainer provides multiple real estate coaching programs to suit any need or budget. They include:
START
ACCELERATE
EXECUTIVE
EXECUTIVE TEAM
START Coaching Program
The START coaching program is the perfect solution for new real estate agents. This 3-month option guides individuals with professional strategies and tactics to start a successful business.
ACCELERATE Coaching Option
For agents that have stalled, the ACCELERATE 12-month coaching program helps boost focus resulting in increased sales and growth.
EXECUTIVE Coaching Program
The EXECUTIVE coaching program is a customizable plan to meet an agent's business goals. It offers personalized coaching, a comprehensive resource-based platform, an unlimited online learning center, and library materials.
EXECUTIVE TEAM Option
The EXECUTIVE TEAM choice is ideal for brokerages and business owners aiming for optimal productivity and efficiency within the entire team.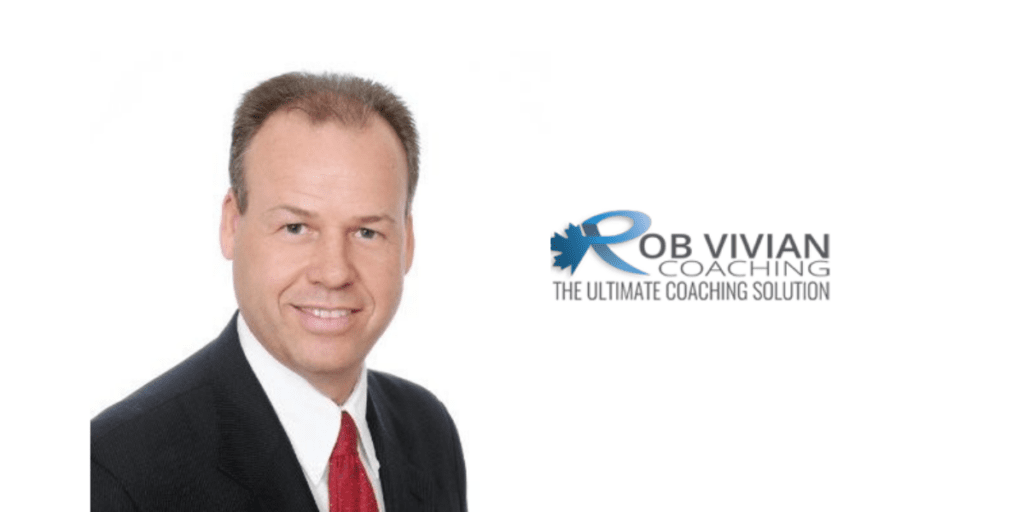 Rob Vivian Coaching programs are terrific for all kinds of businesses, including real estate. In addition, this Canadian coaching company helps bring relevance to Canadian agents who do not receive proper terminology with other popular online programs.
Integrating accountability, motivation, fundamentals, and informative resources, Rob Vivian Coaching is committed to their client's success and helps improve client retention. The real estate program includes coaching calls, effective scripts, phone call blasts, and more.
The Rob Vivian Coaching programs have several options for various needs and budgets. They are:
Platinum 1-on-1 Coaching
1-on-1 Coaching
Web Coaching
MasterMind Coaching
Company Coaching
Scripts and Dialogues Bootcamp
New Agent Coaching
Accountability Coaching
Rob's Rockstars
Platinum 1-on-1 Coaching
The Platinum 1-on-1 Coaching program is a specially focused option for agents looking to meet their goals, increase productivity, and become top performers to accelerate their business.
1-on-1 Coaching
Rob Vivian's 1-on-1 Coaching offers the advantages of bi-weekly morning calls and an effective tracking system to increase productivity, master a morning schedule, and become a top performer.
Web Coaching
The Web Coaching platform is ideal for busy agents who need a flexible, on-demand online coaching system.
MasterMind Coaching
For an affordable option that is high impact and energy, the MasterMind Coaching is a superior accountability program.
Company Coaching
This program includes all the elements of the successful option for agents in a group program. Use available tools and coaching resources to motivate a successful team.
Scripts and Dialogues Bootcamp
This 8-week coaching program offers a wide range of scripts and dialogues to use in the real estate industry for optimal success.
New Agent Coaching
This program is for new agents that require extreme accountability to build essential skills for long-term success.
Accountability Coaching
Rob Vivian's Accountability Coaching provides daily accountability to keep agents on track throughout their careers.
Rob's Rockstars
With monthly live streams and weekly videos, Rob's Rockstars provides an extra kick to coaching. In addition, real estate agents can use the Rob Vivian Coaching Success Software and the online digital workbook to enhance skills and focus.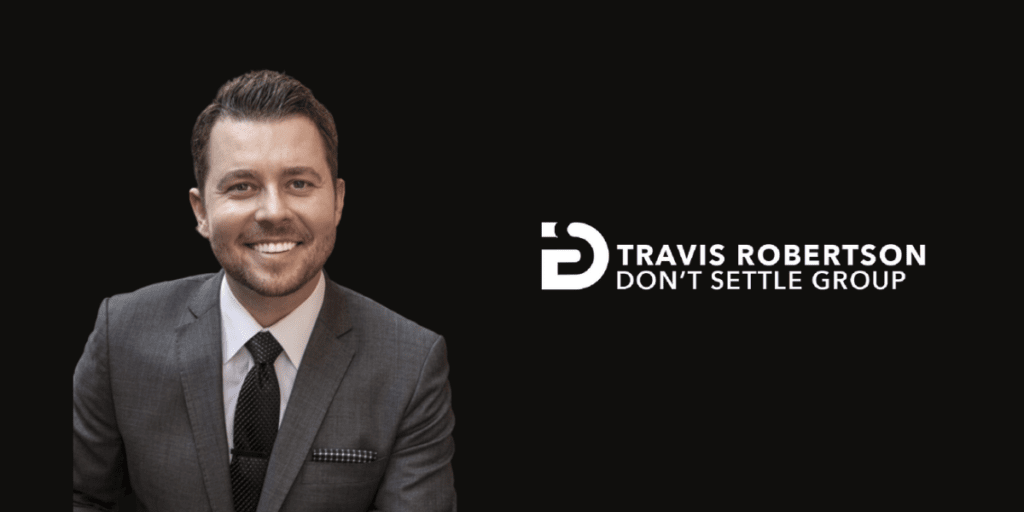 The Robertson Coaching International program from Travis Robertson is an option for real estate agents who are committed to making an effort to scale their business. This program focuses on real strategies that work, are simple to implement, and provide world-class support.
With innovative techniques, Travis Robertson emphasizes working and building a real estate business without sacrificing personal time. It is not a get-rich-quick program but one that provides accurate, lasting results.
The lead generation tools from Robertson Coaching International help agents avoid burnout from the neverending cycle of chasing the ultimate dream. As a result, real estate agents can be more profitable and productive in less time with more efficient strategies.
Travis Robertson knows that having more clients will not solve an agent's problems alone but that they need quality clients. On average, agents can add three to ten homes per month more than before with simple yet innovative techniques, thanks to Travis Robertson and Robertson Coaching International.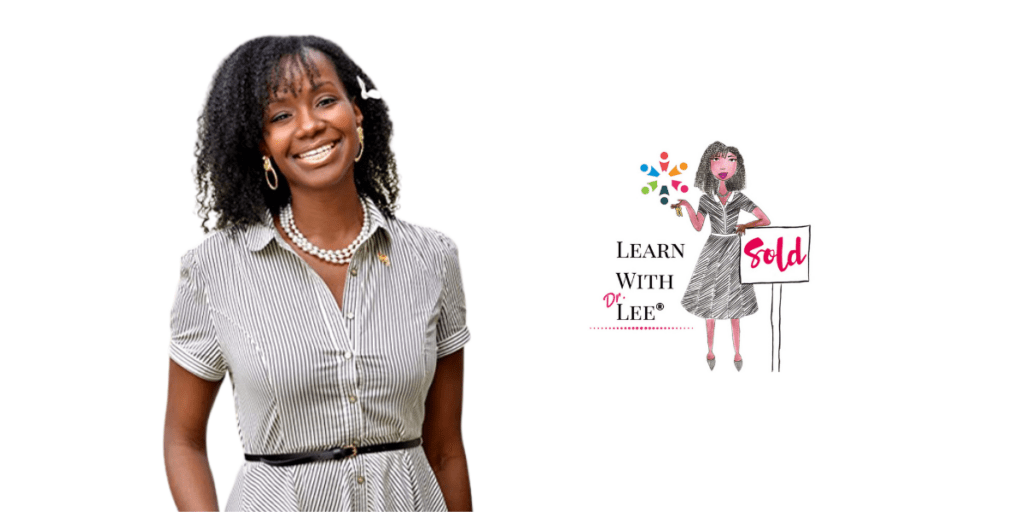 Dr. Lee Davenport is an international educator helping real estate agents worldwide through various techniques. Also known as 'The Fair Housing Equalizer,' her Real Estate Coaching and Consulting program provides insight into how personal mindset and strengths can benefit an agent's business for growth and stability.
After studying some of the industry's top 1000 real estate agents, Dr. Lee Davenport developed innovative and comprehensive coaching programs. As a result, they are effective for individual agents and group brokerages.
The Real Estate Coaching and Consulting program helps agents leverage the power of technology with their unique personalities to grow their successful businesses. Combining live workshops and on-demand Master Classes, real estate agents can customize their training to suit their budget and needs.
Clients can sign up for a monthly subscription to view all available videos or choose ones a la carte. She helps you realize your potential by finding strategies that match your personality and style.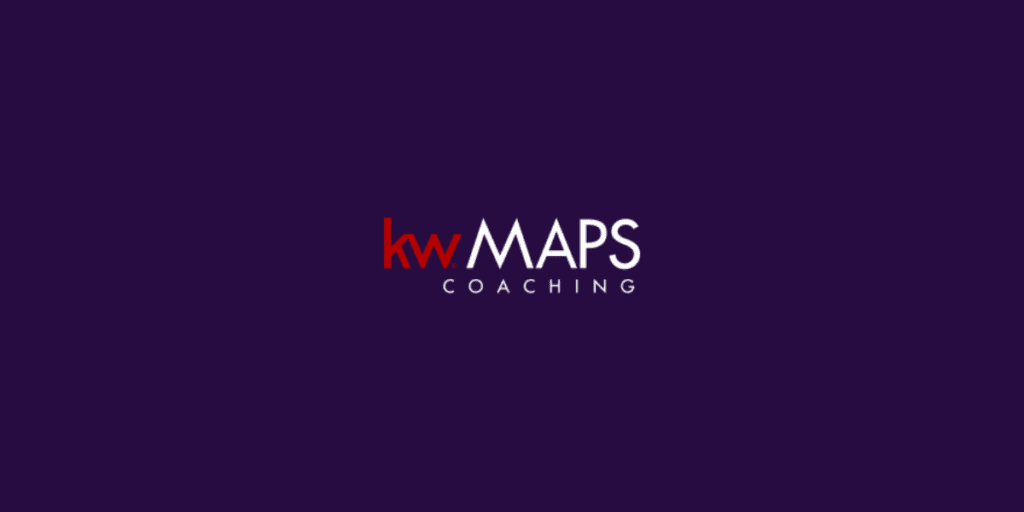 Keller Williams (KW) is the largest real estate franchise in the world from its agent count and leads the U.S. market in units and sales. This real estate giant originally designed the Mega Achievement Productivity Systems (MAPS) for its employees but continually offers it to anyone wanting to enhance their knowledge and training.
Keller Williams' coaching program utilizes the brightest real estate coaches to offer several program options for agents and brokers of all sizes and needs. Clients can choose from:
Mastery
Bold
Breakthrough
Fast Track
Mastery
The Mastery coaching program focuses on one-on-one coaching, weekly coaching sessions, and exclusive privileges. Build leadership skills, enhance performance, and become a better agent in the industry with the Mastery program choices.
Bold
The Bold choice is a 7-week structured coaching program to help transform an agent's approach to building a successful business. It includes weekly in-person meetings, uses a group setting, and offers exclusive scripts and resources applicable to today's changing industry.
Breakthrough
This Breakthrough coaching program can benefit agents looking to boost profits and productivity. It uses one-on-one coaching, semi-monthly coaching sessions, and high accountability for optimal performance for significant growth.
Fast Track
Agents looking for individualized coaching can find it with the Fast Track courses. Using a group setting with weekly group calls and resources, real estate agents can partake in one or more of these aspects:
Perfect real estate agent
Mastering inside sales
Building a sustainable military business
Build a social media empire
Fund your big life with rental properties
LEAD: Learn the pathway to KW leadership
Perfect operations team
Language of sales
Hire, train, and retain inside sales agents
Securing listings with the wealthy
Mega listing agent
Command and your real estate career
Implementation training program
Rock star recruiting
Scale your business to expand
Commercial mentorship program
Never ending referrals
Working with foreclosures and short sales
Mega buyer agent
How to Make the Wise Choice for Your Business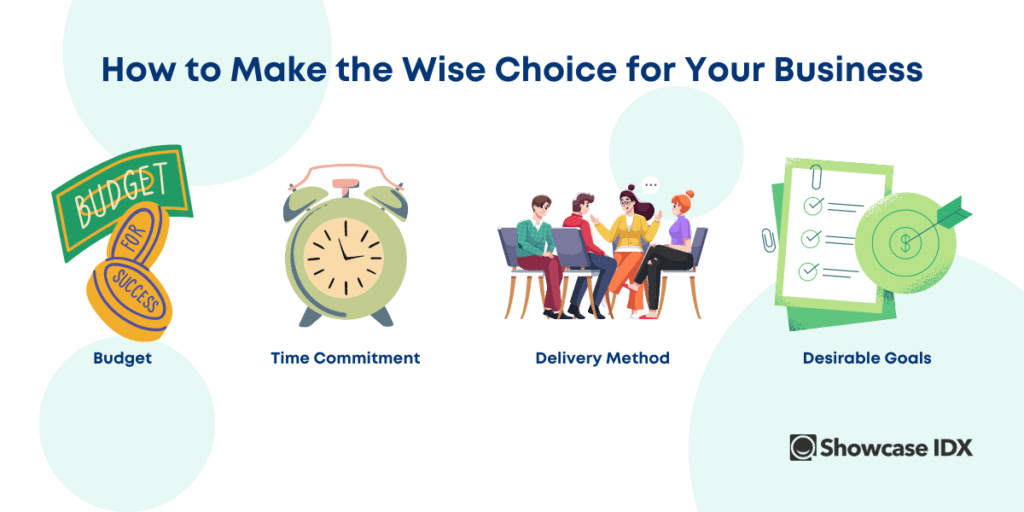 Agents like Ricky Carruth are not born being the number one real estate agent. It takes dedication and commitment to focus on clear, concise goals. Whether you are a new real estate agent or an established business owner, using the services of a professional coach is an investment in your future.
Not all real estate experienced coaches provide the same services, though.
Therefore, when choosing a real estate coaching program, you should consider this decision carefully to find the most suitable option for your needs.
With any venture, you want to make the best choice possible to maximize your benefits and results. During the search for the ideal real estate coach, be mindful of these contributing elements:
Budget
Time commitment
Delivery method
Desirable goals
Budget
New real estate agents may not have an extensive budget for paying a professional coach. While established agents will have a higher GCI to accommodate a real estate coaching program, plenty of expert coaches will suit a smaller budget.
Some programs ask for up-front fees, while others utilize monthly payments or subscription services. Alternatively, it is possible to find a real estate business coach that offers single courses at a low flat rate or free resources to help new or struggling agents get back into the black.
Determine how much you want to spend on professional coaching services and stick to your budget while searching for someone that can fulfill your requirements.
Time Commitment
Not all coaching programs are equally as intensive. While agents can find their fair share of extensive mentoring and high accountability options for optimal results, someone new to the real estate industry may not have the additional time to commit to too intense of a time commitment.
While following a structured plan is ideal for reaching your goals, there are times when a professional requires more flexibility to explore on-demand tools and resources. Therefore, finding a real estate coaching program whose requirements match what you can commit to is ideal.
Choosing a program that does not deliver enough for your business will leave you feeling unsuccessful, while selecting one that demands too much of your time and energy can cause burnout.
Delivery Method
The way that information and resources are available can make or break a real estate coaching program. The tools and strategies a coach provides will need to work for the agent as a convenient delivery method.
Exploring professional real estate coaches will provide many delivery options for excellent information in the market. Consequently, agents should consider how they want to obtain their data and the easiest way to work through the program.
You will find many of these choices when looking at professional coaches' platforms:
One-on-one in-person or virtual coaching
Team and group coaching
Cold Calling and other phone calls
Email newsletters
YouTube video channels
Pre Recorded videos
Online resource library
Printable media
Books
Another critical aspect of using coaching methods is what device an agent uses to receive the information and training.
For example, is the coaching platform mobile-friendly, or will they need a desktop computer? Is a printer necessary? Determining the best way to get the information you need will help narrow down the choices for a real estate coach.
Desirable Goals
Another vital element in choosing the right real estate coach is aligning your desirable goals to the specific coaching program. For example, if you need marketing guidance, you will not opt for a coach offering specialized recruiting programs for building a business. If you need marketing help, you may actually not want a real estate coach at all and instead should opt for a fractional marketing consultant to assist you.
Defining your ultimate goals will help you find the real estate coach to bring you the success you seek.
The Coaching Journey
The journey to building a successful real estate business is a unique and individual one. What works well for one agent may not be the answer for someone else. It is vital to follow some key steps when choosing a business coach to help your venture. They include:
Know what you're looking for in a coach
Look for a company with a proven track record
Select a well-designed real estate coaching program
Use the SWOT analysis
Know What You're Looking for in a Coach
Do you want a coach who can help you fine-tune your referral skills? Or maybe you need guidance branching out to different areas of the real estate market. Taking the time to be clear on your needs will help you see if a coaching program is right for you or not.
Look for a Company With a Proven Track Record
Selecting a company with a proven track record will show the validity of its techniques and strategies in the real estate market. Too many "experts" make their money by telling you things to do that either 1) they've never successfully done themselves or 2) they have not repeatedly helped others do.
Therefore, agents should carefully choose one with previous industry experience coaching individuals and brokerages with high success rates.
A real estate business coach should be established in the market and use relevant strategies. Asking for references and testimonials from previous clients will provide insight into their business practices and if they are right for you.
Select a Well-Designed Real Estate Coaching Program
The real estate market has several choices for coaching programs, but they may not all be the best fit. Instead, agents should choose a well-designed coaching model that can deliver successful results.
A professional coaching program should outline clear goals, have measurable objectives, and list a realistic timeline for completion. In addition, they should include a detailed curriculum that outlines each lesson and lists what agents will learn and take away from each module.
Use the SWOT Analysis
The SWOT analysis will help agents focus on tangible elements for their business. This acronym is broken down into:
S – strengths
W – weaknesses
O – opportunities
T – threats
Once you distinguish your strengths and weaknesses, you can find a real estate coach to help improve your weak areas for a more balanced business approach. You can also minimize training in areas where you are stronger to receive a more effective coaching approach.
In addition, professional coaches can provide support in finding available opportunities to grow in the market and pinpoint any threats that may interfere with your ability to successfully reach your goals. These opportunities and threats are beneficial when helping to align your effective business practices.
FAQs
See these frequently asked questions below if you have any other inquiries or require more information on how real estate coaches can help agents in the industry.
What do real estate coaches do?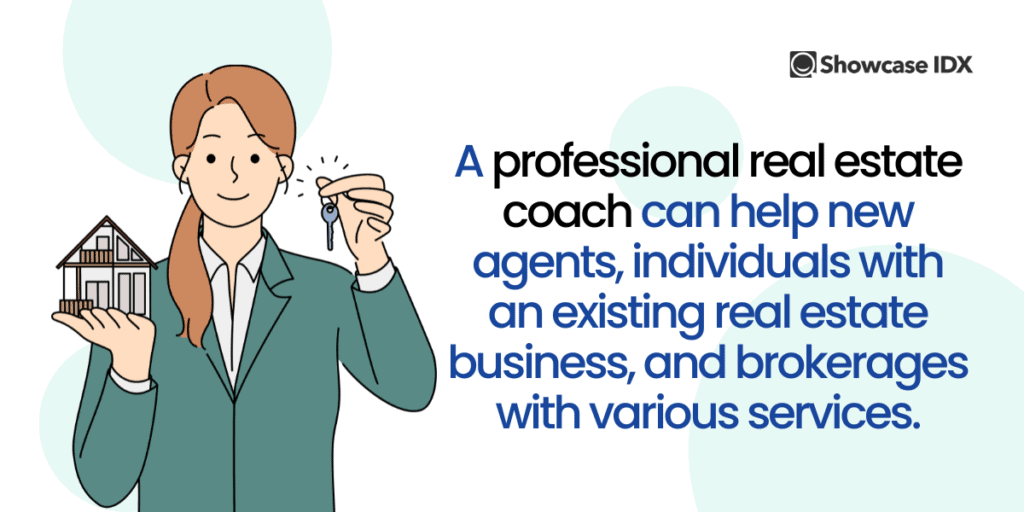 A professional real estate coach can help new agents, individuals with an existing real estate business, and brokerages with various services. In addition, these experts provide superior guidance in starting and operating a successful business.
Each coaching session can provide the tools and resources for agents to learn new skills and enhance their current knowledge to run a real estate business more effectively and obtain higher profitability.
Who is the best real estate coach in the world?
Several terrific expert coaches provide services to the real estate industry. However, many professionals claim the best real estate coach in the world is Tom Ferry.
He has been ranked as the number one real estate educator for over two decades, with a proven track record of success.
Why is real estate coaching important?
Using a real estate coach can provide more benefits to an agent building their business in less time. In addition, using these services can help new agents avoid costly or timely mistakes that can derail their real estate business.
Professional coaches have the background skills and knowledge with proven strategies and techniques to help real estate agents succeed quicker while assisting them to gain clarity on their goals.
How do you pick a real estate coach?
Picking a real estate coach can be challenging if an agent is unsure where to start. Some professionals are better suited for one-on-one training, while others focus on group coaching methods.
Deciding on an overall budget and objectives for a coaching program will help narrow down the choice of a real estate coach.
What is real estate coaching?
Real estate coaching involves using the professional services of a seasoned agent or coach familiar with the real estate market. Their services include:
Acting as a marketing consultant
Guiding individuals with innovative strategies and tools to operate their business more effectively
Enhancing an agent's skills and abilities for optimal performance and profitability