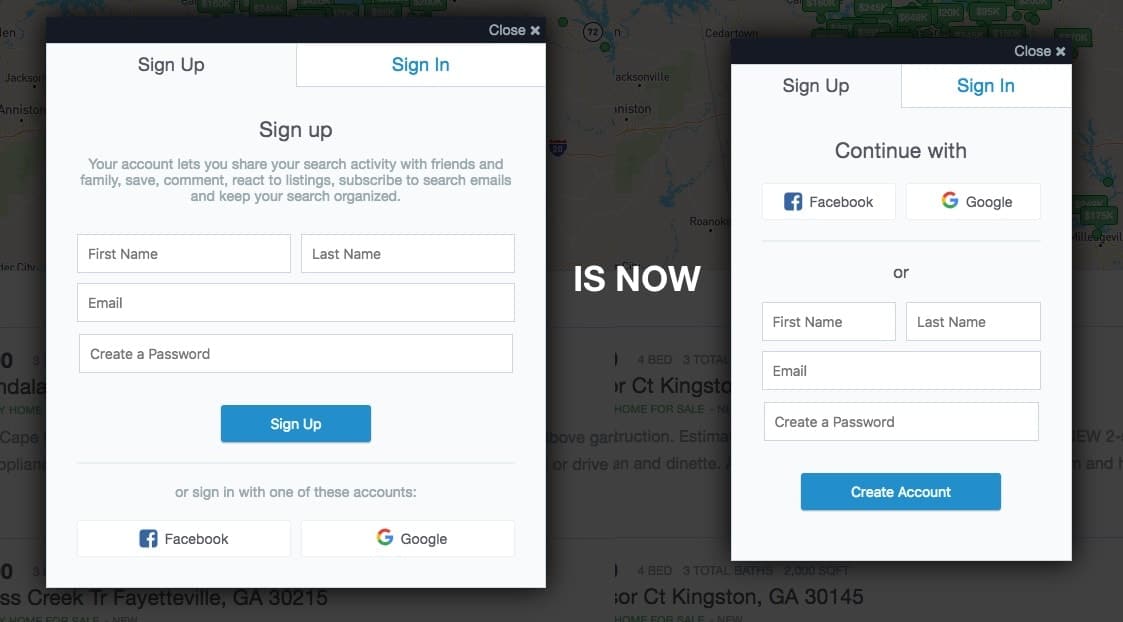 We've been looking at it for a while… and we have made some key improvements and simplifications today to our sign-up (and sign-in) form today that should positively impact lead registrations. These changes were based on a lot of customer feedback and end-user behavioral data that we've been analyzing for a while now since launching our 3.0 version last year.
There are two things that aren't readily obvious… we've made sure that if you want to hide the google sign in or email account form, you can do this easily with CSS. We have some customers who only want the facebook button option, so this is now very easy to make happen.
Then find each of these leads instantly in our CRM Tools (included with your subscriptions) or any of our Premium CRM partners.
Please let us know how these new changes work for you… we'll be continuing to track the effectiveness of this change and overall lead conversion on our end.