Offering your client a closing gift is one way to cement your professional relationship with a buyer, but it can be challenging for a realtor to decide which gift is best, how much to spend, and other details.
This article will look at the reasons for giving closing gifts and offer over 50 gift suggestions to succeed in impressing your client and convince them to refer you to someone who needs the expertise of a good real estate agent.
Why give your client a closing gift?
A closing gift is ideal for building a solid relationship with your client.
Giving a gift to your client is a great way to keep them happy and satisfied throughout the entire process — so that you'll be top of mind when they're ready to buy or sell again!
How much do most real estate agents spend on closing gifts?
Closing gifts vary greatly based on the size of the transaction. Most agents spend 1% to 5% of their gross commissions on closing gifts.
Best Closing Gifts for Buyers (53 Ideas)
Below are the best closing gifts you can purchase for your next client.
1. Free consultation with a local landscape designer
To some new homeowners, professional landscaping may seem like a luxurious "extra," but not when you consider how the condition of the outdoor areas surrounding a home affects the look, safety, and resale value of the property.
A consultation with a landscaping service can help a client learn all the options available. Some clients may want a traditional manicured lawn, while others will be partial to the increasingly popular natural landscaping trend that prioritizes native plants and conserves resources.
A landscaper can also help them maximize the functionality of their property and pinpoint issues like erosion and unevenness that can lead to unsafe walking areas, water drainage problems, and more.
A well-landscaped property makes a house look and feels more like a home, so a consultation with a landscaping service makes an excellent closing gift.
Tip: Present the gift card with a small potted plant or seedling
2. Free consultation with a local interior designer
A consultation with an interior designer makes a perfect closing gift for buyers who desire to modify the home once they move in.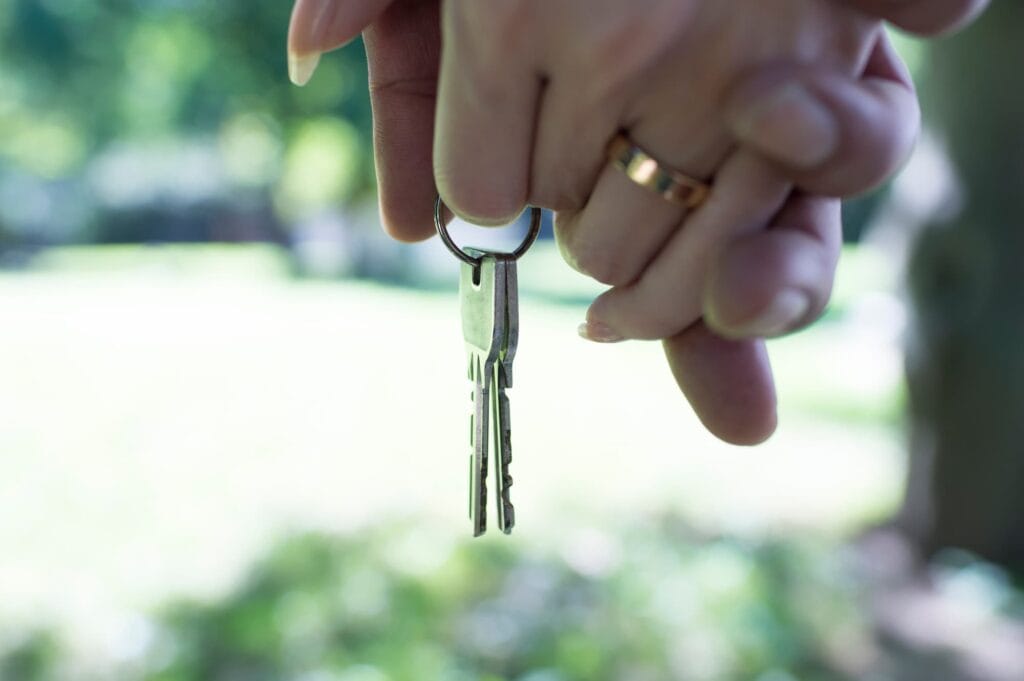 Some homebuyers go into their new house with a binder full of plans and a Pinterest board full of ideas, while others have yet to give much thought to remodeling and only have a few basic concepts. Whatever the case, a client can benefit from a consultation with an interior designer.
Professional interior design dramatically increases a home's functionality, beauty, and resale value. And whether a client decides on a complete remodel or a few tweaks here and there, a designer can hook them up with reputable contractors who will get the job done correctly and on time, within their budget, and with fewer headaches.
Tip: If the home buyer doesn't want or need to remodel but has expressed interest in redecorating, you can give them a free consultation with an interior decorator instead.
3. A meal kit subscription
The weeks after closing a real estate transaction are incredibly hectic for many homebuyers. They'll be doing lots of shopping, decorating, moving, and adjusting. There is little time to plan healthy, satisfying meals during these chaotic moments.
That's why your clients would appreciate a meal kit subscription. These subscriptions deliver delicious meals to their doors each week, and your clients can customize and modify the plans to suit their tastes and schedules.
Some meal plans send fresh food that the recipient cooks for themselves using included recipes. Others come pre-cooked and must only be popped into the microwave or oven.
Tip: There's an abundance of meal kit choices right now, so if you know some information about your client, you can pick the one they'd like best. Are they vegetarian? Are they on a Keto, low-fat, or other diets? Do they enjoy comfort foods? There's a meal kit for that!
4. A gift certificate to a local restaurant
A restaurant gift certificate is a classic closing gift that nearly all clients will appreciate. One of the first things people do when moving into a new area is to check out the local restaurants. This is especially true if they're foodies who love to try new places to eat.
Once the busy early days of moving in have slowed down a bit, your client can go out for a nice relaxing dinner or enjoy the ambiance of a coffee shop on a Sunday morning. It's the perfect pick-me-up to help them appreciate what their new city or town has to offer.
You can ask your client about the restaurants in their old neighborhood to get an idea of the kind of dining they enjoy.
Tip: Present the gift card in a food-related package, like a takeout box, soup bowl, or coffee mug.
5. Local art and decor
Moving to a new area opens the door to lots of new adventures. One of the fun parts of acquainting yourself with a new city or town is exploring the art and culture of the region.
Why not introduce your client to the local color by gifting them a piece of art or decor made by a local artist/manufacturer? For example, if there's a well-established woodworker in the area, you can buy a piece of lawn decor or a personalized engraved sign from them for your client. Or, you can focus on the local region's natural wonders by giving your buyer a painting of a local river, lake, or mountain.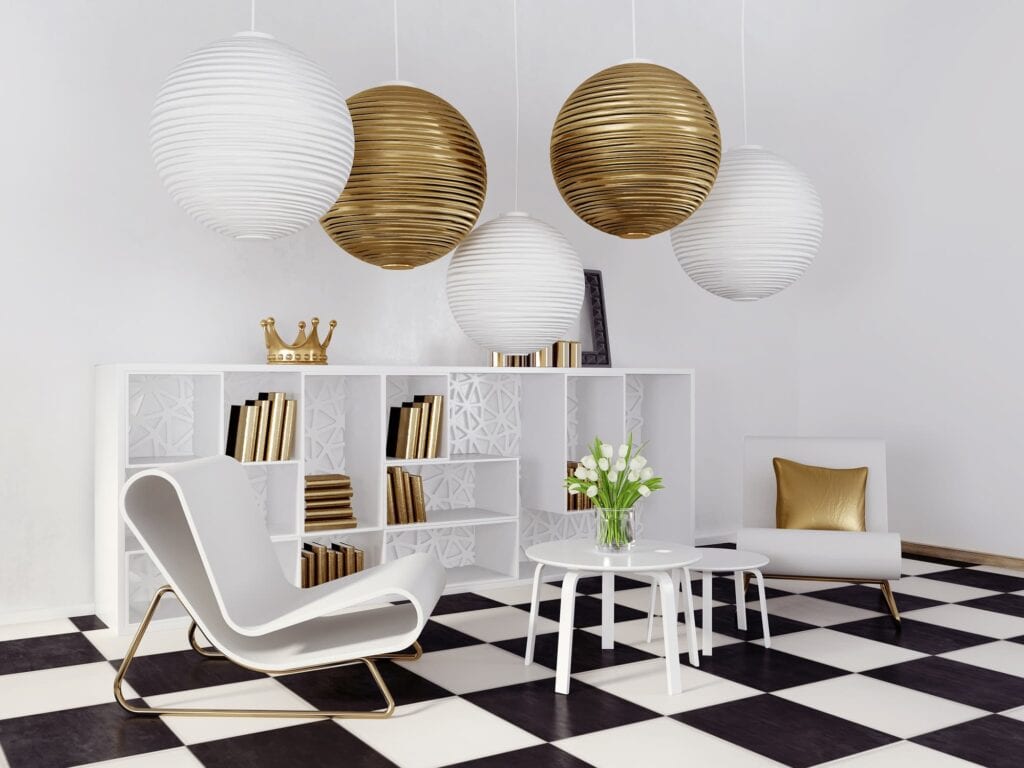 These local gifts don't have to be grand or expensive; sometimes, just a simple gesture with meaning attached to the local region is more impressive than a costly item. When your clients receive your heartfelt closing gift, they will likely remember you and your kindness.
Tip: Visit local craft galleries, farmers markets, and art crawls to discover exciting new artisans and ideas you could use for client gifts down the line.
6. A local experience
Like local art and decor, local experiences are an excellent way to introduce your buyer to the area they'll call home. Think theaters, museums, state parks or recreation areas, aquariums, etc. A gift certificate to any attraction or event in their city or town makes a thoughtful closing gift.
These experiences can enrich their lives and even help them meet new people. And, of course, when they meet new people, they may let them know that you, their realtor, gave them this fantastic closing gift. Word of mouth is a powerful thing for your business!
It's an excellent idea to present the gift card stylishly with something to do with the experience you're giving them. For example, you can put a gift card for access to a state park on a hiking water bottle or use a classic art-printed envelope for a gift card to a museum.
Tip: Ensure the experience you're giving is one your specific client will appreciate. Only some people like museums or the outdoors. Use what you've learned about them so far to guide you. Also, if your client is a family with children, focusing on family-friendly activities is a good idea.
7. A local gym membership
Many people these days make staying in shape a top priority. That means they would probably seek a gym when moving to a new area.
If your client has mentioned that they work out, a gym membership is a perfect closing gift. It allows them to get to know their local gym and will enable them to stay in shape once they're settled in their new home.
Tip: You can present a gym gift in a gym tote.
8. Tickets to a local sports event
Driving around most neighborhoods in America, you'll see team bumper stickers on cars, flags with team colors flying from houses, and even life-size team mascot inflatables in some front yards. Local team pride is one of the elements that brings area residents together. That's why tickets to a local sports event are one of the best gifts for clients.
They will appreciate the fact that you remembered that they're sports fans, and it will allow them to have a fun day out with family or friends, cheering for the home team.
Tip: You can present this gift in or on a piece of team memorabilia, like a foam finger or team logo mug.
9. Dinner with you
Some realtors like to celebrate a closed real estate transaction by taking their clients out to dinner at a nice restaurant.
Pick a place that has great reviews and is well known in the area. If your client is new to the region, it may be their first exposure to the restaurant, and it may end up being a favorite for them.
This gift is an investment of money and time, but it can easily be worth the effort. Sharing a meal, laughs, and conversations with the buyer will help solidify your relationship and create a lasting impression that can help boost word-of-mouth advertising.
Tip: If you have a tight budget or a busy schedule, you'll be able to share dinner with only a few choice clients during the year. If you know someone who plans to invest in multiple properties, or if it is a substantial transaction, taking the time for a personal dinner may pay off. Choose wisely.
10. A custom family portrait with the new house
A family portrait in front of the new house is a personal, thoughtful closing gift that's becoming increasingly popular with realtors.
Many realtors take a commemorative closing photo of their clients to post on social media; this picture can easily be printed, famed, and presented as a gift.
If your clients are a family, especially if it's their first home, this gift will be appreciated and treasured for years to come.
Tip: The frame means a lot. Take into consideration the style of your client's home when choosing a frame,
11. A coffee table book
Coffee table books are a simple, relatively inexpensive way to say "thank you" to your client. These big, glossy books are collector's items that reflect your client's hobbies and interests.
Find out a little bit about the buyers' interests during the home-buying journey, so you'll know which coffee table book will make the perfect closing gift. For example, if they're sports fans, love classic rock, or enjoy modern art. Whatever the interest, there's a coffee table book that caters to it.
Tip: Books with colorful-eye-catching colors or those that focus on local architecture are good choices, but feel free to use your imagination. You know what your client likes!
12. An engraved keychain
Small, simple, and unassuming, an engraved keychain will bring you to your client's mind each time they open the door to their new home.
Tip: This gift is perfectly fine on its own, but if it's within your budget, you can add an engraved keychain to a gift basket that includes other household necessities.
13. A tea basket
Coffee may be an obsession for some, but for others, tea is what gets them up in the morning. Tea is the preferred beverage of people worldwide, and more Americans are becoming fans of tea thanks to tea's diverse offerings, from English breakfast to chocolate to fruity herbals.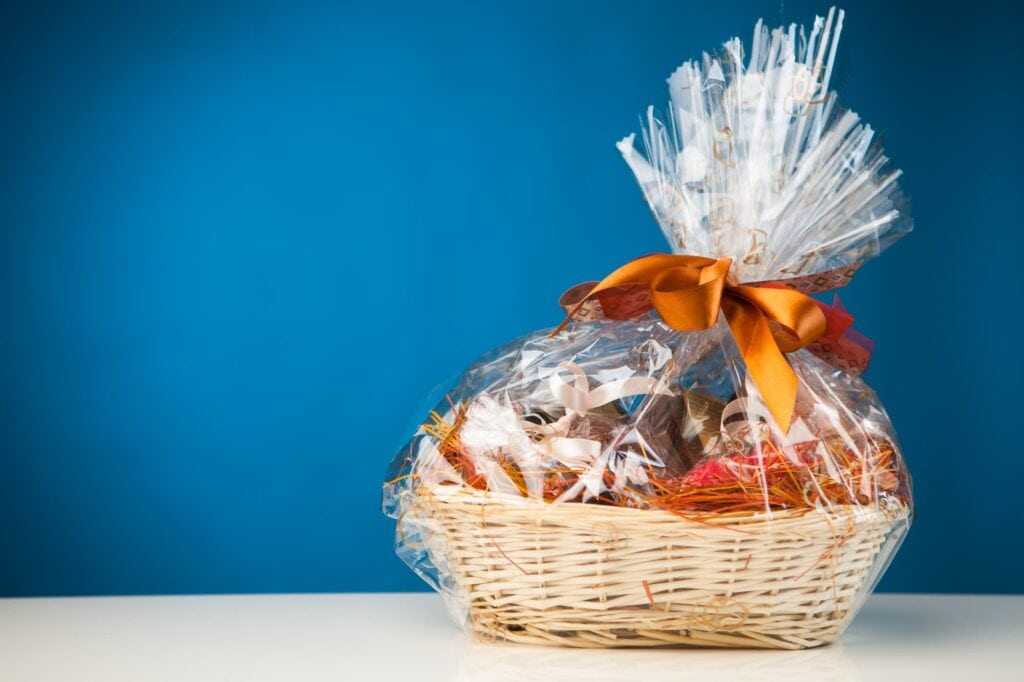 Tea baskets not only offer your client a great variety of teas, but they're also beautifully packaged and a wonderful way to relax, unwind and celebrate after a closed transaction.
Tip: If you don't want to go with a full basket, you can opt for a nice teapot filled with a selection of tea bags.
14. Wine
A bottle of wine is the quintessential gift to celebrate any happy occasion, including a closed transaction. It's also one of the easiest gifts to give; choose a high-quality wine – or, if you prefer, champagne -place it in an attractive wine bag, and you're good to go. Some realtors also add a set of glasses and a branded bottle opener.
Tip: While gifts of alcohol are often welcome, remember that they're not for everyone, and giving them to a person who abstains for religious or health reasons will make for an awkward moment that could compromise your relationship with the buyer. Go the alcohol route only if you know it's something your client is fine with.
15. A personalized painting
In recent years, personalized paintings have become more popular among realtors as closing gifts, mainly because it's easier to create these works of art. Technology allows digital artists to take a photo of the house and turn it into a watercolor masterpiece.
Your client will appreciate this thoughtful closing gift because it commemorates their new home beautifully, and they can display it for decades. It's sure to be a conversation piece when visitors come over, and your name will likely come up in the conversation.
Tip: You can use current photos of the home, or if your clients are history buffs and the house is older, you can use vintage images instead.
16. A Bluetooth speaker
A Bluetooth speaker is a staple in most modern homes and is one device that makes a house feel more like a home. They're great for everyday situations, like listening to a podcast while you clean the house, and they're also perfect for holiday gatherings and patio parties.
Most clients will find a Bluetooth speaker useful, so it's a practical yet fun gift they'll remember you by.
Tip: Bluetooth speakers made for outdoors or with programmable color-changing lights are perfect closing gifts for social clients and lots of parties. Indoor Bluetooth speakers that can be inconspicuously installed in a library, bedroom, or bathroom are the best choice for indoorsy clients who like creating a cozy nest with their favorite music.
17. Custom Pet Collar Tags
Custom collars are wonderful real estate closing gift ideas if your client has pets. Pet collars are available in so many colors and themes it's easy to find the one that best suits your client's pet.
They add panache to a pet's look and serve a safety function, letting people know who the pet belongs to should it ever run off.
Tip: If the buyer has a pet that doesn't require a collar, you can give them a different yet similar gift, like a personalized bird toy or a soft carrier for a guinea pig.
18. A basket of pet supplies
Yet again, pet gifts win the day! Clients who love their animals will appreciate you thinking of their furry (or feathered or finned) friends.
Pet supplies baskets offer an array of valuable items such as pet food and treats, toys, animal care products like shampoo and wipes, etc.
They're a thoughtful closing gift because moving is a stressful time for animals, and they can use a little pampering just the same as their owners.
Tip: If it's budget-friendly, consider a small monthly pet box gift subscription.
19. Custom welcome sign
What client wouldn't love a custom welcome sign? It's a way to decorate their new home and give it a touch of their personality and style.
Welcome signs can feature the client's surname, for example, "Welcome to the Jensen's," or they can have things that identify the buyer's interests or hobbies, like pet footprints, musical notes, or the logo of their favorite sports team.
Whether it's a stand-up wood plank welcome sign or a smaller version hanging on their door, it will be a gift that makes their home cozier and reminds them that you care.
Tip: Not everyone wants their surname on their welcome sign for privacy reasons. It's best to go with another design unless your client is okay with having their name front and center.
20. A smart doorbell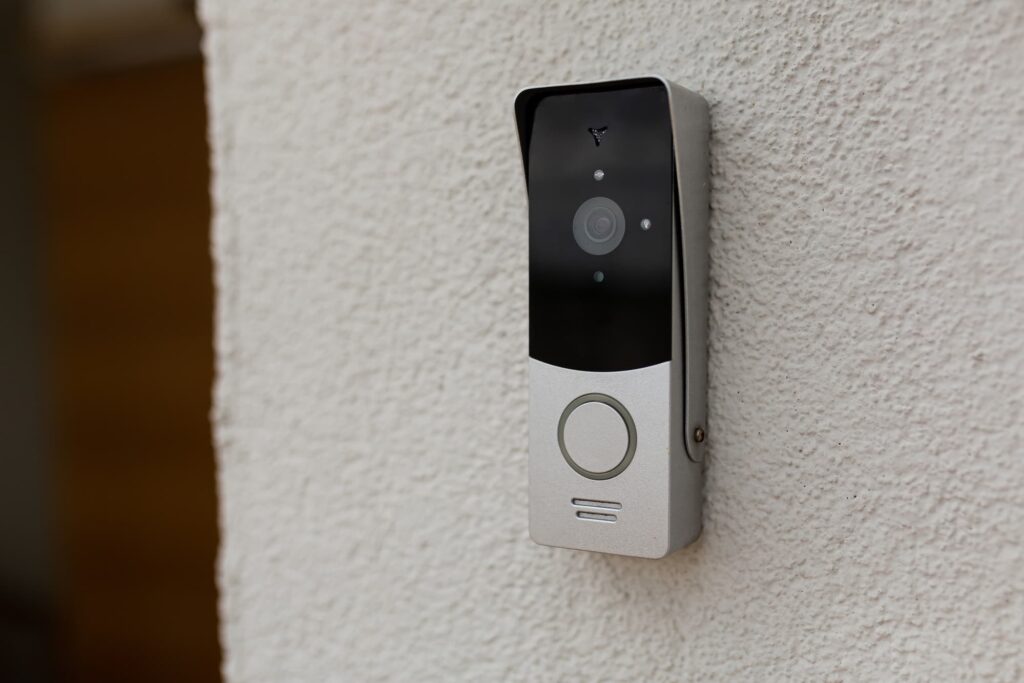 Lately, more and more people are choosing smart doorbells for their homes. These doorbells are convenient for the apparent reason, letting you know who is at your door and enabling you to answer your door from anywhere. They can also help you detect unusual activity or other things in front of your house.
Tip: If the buyer already has a smart doorbell system, or if you prefer other electronic gifts, you can buy them an Amazon Alexa, Echo Dot, or another smart home device.
21. A set of tools
Being a homeowner means caring for everything a house needs over the years. Even if your client isn't a handyperson handling heavy repair jobs independently, they can still benefit from a toolkit to help them do minor maintenance and fix small issues.
Tip: You can give larger, more comprehensive toolkits to buyers who you know intend to do much of their maintenance and repairs. For those who are only slightly handy, a smaller, simpler toolkit is great for tinkering with minor things around the house.
22. A gift basket with home essentials
A home essentials gift basket is one of the most practical and thoughtful gifts for buyers.
When you buy a home, there are many other big purchases, from furniture to appliances. Remembering the little items you'll need can be challenging, but you will need them sooner or later.
A gift basket containing must-haves like cleaning products, multi-purpose rags, duct tape, scrubbers, picture hanging kits, and more.
Tip: You can combine these baskets by yourself or buy them from sites like Etsy.
23. A personalized cutting board
Cooking brings people together. The time people spend in the kitchen, and the delicious meals they share when the cooking is done, are some of the best memories they will make in their new home.
A sturdy, attractive personalized cutting board is a great real estate closing gift idea that will give the buyer joy and remind them of your thoughtfulness each time they use it.
Tip: You don't have to go with a traditional wooden cutting board; there are gorgeous glass cutting boards that have just as much – if not more – personality than wooden varieties, and they're easier to clean.
24. A personalized address stamp
Simple yet elegant, personalized address stamps are classic gifts from a realtor to a homebuyer. They celebrate the buyer's new address with lovely designs and practical value.
Tip: Stamps can be customized with designs that reflect the buyers' interests and personal style.
25. A gift basket containing a bunch of local goodies
Every area has its delicious local treats to enjoy. A gift basket of goodies from the local region is a perfect closing gift for buyers who love good food. These baskets are a feast for the eyes and the stomach because they're usually presented in colorful, fun ways.
Tip: Some baskets focus on specific types of food, like local cheeses or fruits, while others offer various products. Choose based on what you think your real estate client would prefer.
26. Return address stickers
Like personalized stamps, return address stickers are one of the simple ways to show your client appreciation.
Tip: Stickers are inexpensive, simple gifts, so they can be part of a housewarming gift basket if you'd prefer.
27. A curated gift basket of Made in USA goods
If your client is patriotic or prefers to buy domestic goods for environmental reasons, a made-in-the-USA gift basket is a thoughtful gift.
These baskets can contain several different types of goods, but they usually have the same kind of product, whether wine, food, home products, clothing, or accessories.
Tip: if you assemble the basket yourself, you can add decorations like American flag stickers or red, white, and blue ribbon.
28. A piece of art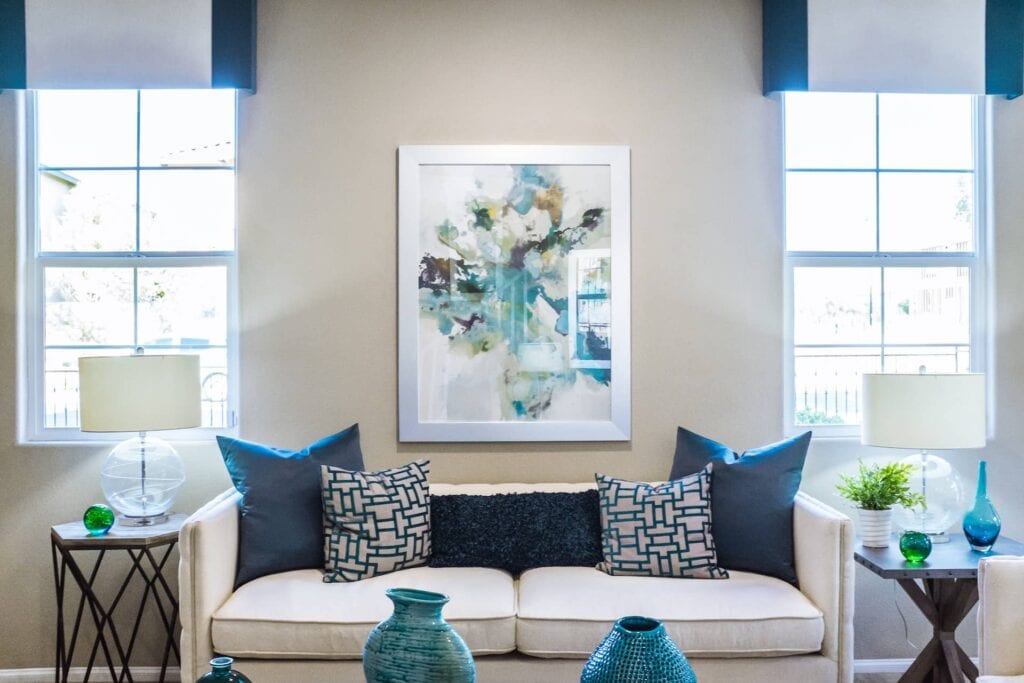 Art is a powerful thing. It makes people think, feel and express themselves in new ways. Art is also one of the most personal and essential types of home decor. It adds depth and color to a house and makes it feel more like a home.
If you know that your client appreciates art and you also have a good eye for it, you can gift them with a piece of art to display in their home.
Tip: Art preference is a very individual thing. If you know your client's taste in art, you can let that guide you.
29. A small gardening kit + seeds and basic planting materials
Gardening brings joy to many people, and it's a hobby that a person can do in almost any space.
A small gardening gift basket is a thoughtful gift for any client with a green thumb. It's practical and useful and lets them bring beauty and color to their yard, patio, or balcony. Small kits usually include seeds, seed paper, starter plants, potting soil, basic tools like hand trowels, and gloves.
Tip: Gardening gift sets are often presented in an attractive planter instead of a traditional basket.
30. A gardening toolkit
Expanding on the above idea, a gardening toolkit can be a wonderful closing gift for a serious gardener. A full toolkit contains cultivators, trowels, pruners, water bottles, and other essential items.
It can help your client make the most out of their property and let their imagination run free as they make their planting and growing ideas come to life.
Tip: Some garden toolkits come packaged in durable boxes resembling regular toolboxes. If you prefer, you can put the items in another type of container, like a large planter, to make it more attractive looking.
31. Garden Decor
Tools aren't the only thing you can give to your client who loves to garden; there are many options available when it comes to garden and yard decor.
You can choose anything from gazing balls to garden sculptures to meaningful engraved rocks. If you know your client is a fan of certain creatures, like frogs or flamingos, you can give them something featuring these adorable animals.
They'll be grateful for your thoughtful closing gift, and it will help them create a peaceful, happy outdoor space for their new home.
Tip: Solar-powered light-up garden decor is a popular choice because they create a lot of ambiances once the sun goes down, without using electricity.
32. A set of kitchen knives
Kitchen equipment is one of the most frequently-bought closing gifts for buyers. Almost everyone can appreciate a gift that helps them have an easier time getting meals together, and a new set of kitchen knives certainly fits the bill.
It's a practical gift that also adds style to the kitchen, especially when displayed in a handsome wooden knife block.
Tip: if you don't want to give knives, you can choose a kitchen tool set instead.
33. Charcuterie boards
Another classic! Charcuterie boards are very current, and they're a wonderful gift for a buyer to celebrate a closed transaction. These boards can be personalized with the buyer's name or the coordinates of their new home.
Usually, people use charcuterie boards during times of joy, like during the holidays or when hosting parties. Your client will remember you when using the board and positively associate it with you. They may even bring your name up to friends and family.
Tip: For extra impact, give a board with accompanying tools, like mini forks, cheese knives, and toothpicks.
34. A cooking or baking class
Learning new skills in the kitchen is fun and enriching. Many times, when someone buys a new home, they are in a nesting mood and feel ready to become a homemaking superstar. That's why a gift card for cooking or baking classes is a great idea.
Tip: If your client has mentioned that they enjoy a specific type of cuisine, like French or Chinese, classes focusing on that type would send them over the moon.
35. A gift card to a local bakery
Baked goods are among the top ultimate comfort foods. There's nothing like a cozy breakfast of your favorite indulgent treat with a cup of tea or coffee.
Each city and town has its local bakery that everyone raves about. Getting your client a gift card to that place allows them to sample all the sweet treats on offer.
Tip: If your client is into healthy living, a gift card to a local health food store or specialty bakery is a wonderful idea.
36. A gift basket of bakery goodies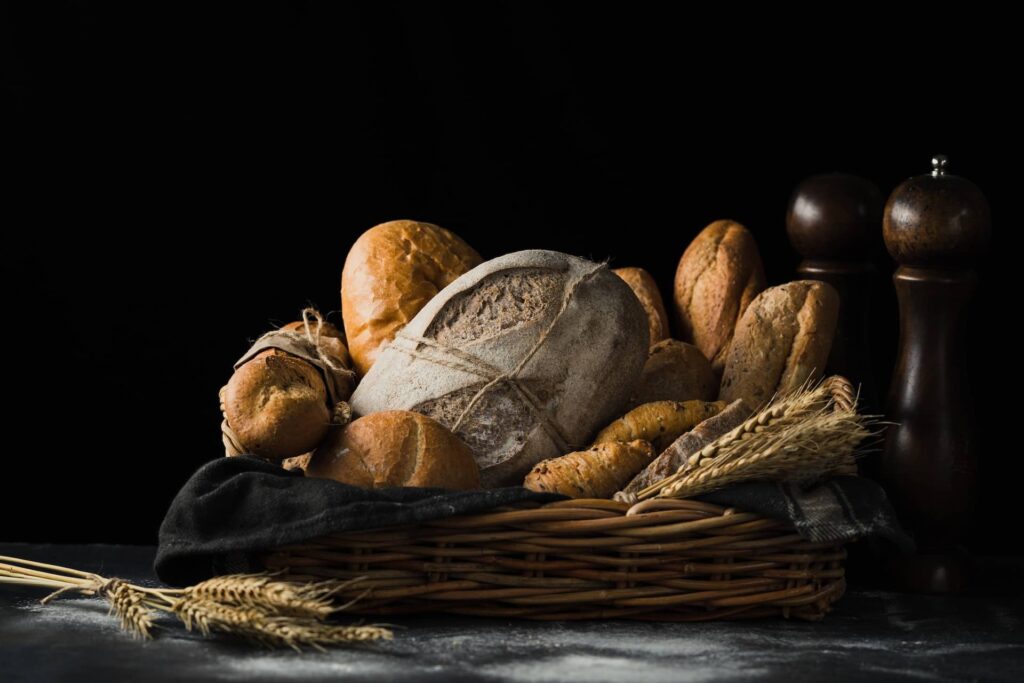 Bakery baskets are classic gifts for just about any holiday or occasion, including a real estate transaction.
Your client will be impressed by the array of yummy treats you present to them, especially if arranged artfully in a beautiful, decorated basket or tray.
Tip: Once again, you can swap out traditional baked goods with healthier baked treats or other preferred snacks.
37. A coffee shop gift card
The local coffee shop isn't just the place to go for a hot drink; it can also be a hub of activity where new friendships are formed and people exchange ideas that improve their community.
When you move into a new neighborhood, visiting the coffee shop is one excellent way to learn about the area, what the people are like, and most importantly, how good the coffee is!
Tip: It's traditional to present a coffee shop gift card in a ceramic coffee mug, but these days, an insulated, covered coffee cup is an even better option.
38. A gorgeous set of drinkware
There are so many options to choose from when shopping for a drinkware set for your client: Colorful, artistic, engraved.
Whether it's wine, whiskey, or cocktail glasses, they're likely to be used during celebratory social occasions where your client can mention your name.
Tip: Find out your client's drink of choice, and make your selection based on that.
39. A beautiful home maintenance logbook
Home maintenance is an important part of being a homeowner. Whether the client is planning to do the work themselves or hiring professionals, keeping track of the repairs is a good idea.
Keeping a home maintenance logbook helps a homeowner track their repair budget, communicate with repairmen, and pinpoint possible problems based on past "symptoms" the house has had over time.
Tip: Plenty of basic home maintenance logbooks are available, but for a client, choose one with an eye-catching design on the cover.
40. Custom wine tray
A wine tray featuring your client's name or the date they bought their house is a perfect customized gift. It's classy, memorable, and shows you care.
Tip: Trays are made of wood or glass, and some are made from wine barrels! Choose according to your client's tastes.
41. A basket of coffee and coffee sample packs
For many people, coffee makes the world go 'round. It's their go-to morning drink and their afternoon pick-me-up. They enjoy taste-testing different coffee and coffee drinks and are always looking for something new.
If this sounds like your client, a coffee sample basket is an excellent choice. These baskets feature a wide selection of diverse coffees and are usually packaged cutely with a mug included.
Tip: if your client is a high-end java connoisseur, go with a basket of ethically grown, single-source coffees and blends from around the world. If they adore coffee drinks like those from popular coffee and donut chains, choose a gift with flavored coffee.
42. Drinkware and coffee mugs
Stylish drinking glasses or coffee mugs are an evergreen choice of gifts for buyers. They're sure to be used regularly and will be a welcome addition to their cupboard.
Tip: Drinkware can be a custom gift, too!
43. A gorgeous bouquet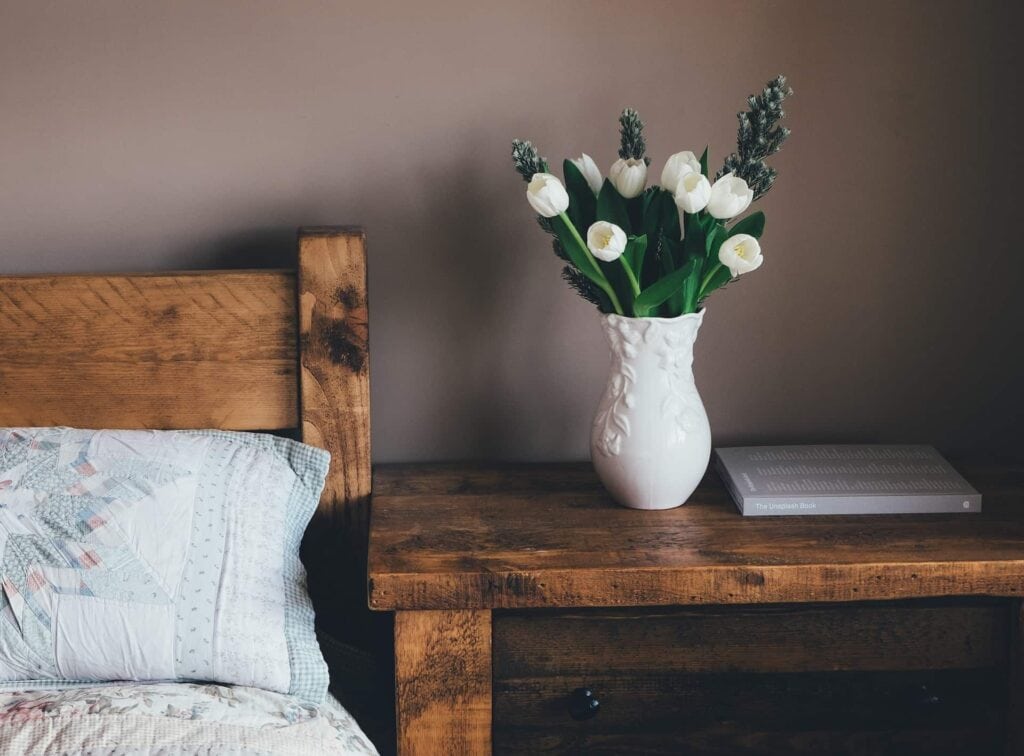 A bouquet is a closing gift that will delight any client. A colorful, beautiful bouquet full of color and life expresses a buyer's joy and relief after a closed real estate transaction. It also makes a not-yet-fully furnished new house look more like an elegant home.
Tip: You may have gotten an idea of your client's favorite colors during house-hunting. Let that inform your floral arrangement choice.
44. A family photoshoot session with the new home
A family photoshoot session is a fun and meaningful way to commemorate purchasing a new home. Buyers and their families can be creative when choosing the clothing, poses, and vibe that will define their shoot.
For example, they may want to get pictures of them playing in their backyard, standing near their fireplace, or making silly faces in the playroom.
This customized gift goes straight to the heart of the buyer's reasons for purchasing their home, and it will be one that they'll treasure forever.
Tip: If your client has children or animals (or both), pick a photographer with experience working with them.
45. Books about home maintenance
Home maintenance books empower your client to understand better how their home works and to address any problems that might arise, whether by fixing it themselves or calling a professional.
Tip: A home maintenance book is an excellent companion gift to go with a toolset or maintenance journal.
46. Some throw pillows
Don't underestimate the power of a fashionable decorative pillow!
Accent pillows can take a chair, sofa, or lounger from one look to a completely different one in seconds. They can help your client transition furniture between seasons and pick up colors in walls and other decors.
Tip: Pillows with different textures and styles can be mixed and matched stylishly to create a fun, eclectic look.
47. A gorgeous door knocker
The front door is the first thing visitors see when they walk up to a house; it makes sense that it should look its best! The options regarding style are endless; having the right one can bring a door to life. One way to accomplish this is with a gorgeous door knocker.
Tip: Do you want to give a custom gift? A door knocker can be personalized with the client's surname or house number.
48. A barbeque grill
Grilling is one of the things many homebuyers look forward to doing on their new property. This is especially true if they moved from an apartment where they didn't have this pleasure.
Grilling is a fun family activity and opens up opportunities to cook new recipes. Your clients will appreciate this thoughtful closing gift, and they'll think of you when they use it.
Tip: There aren't many innovative ways to give a grill as a gift. Just put a bow on it!
49. A gift certificate to a local spa
A new home is a chance to start over. For some people, that can also mean a new look. A gift certificate to a spa can help your client unwind, get some beautifying treatments, and come out feeling fresh and confident.
This gift can be great for both you and your client. When people go to a spa, they usually talk with people, like their beauty technicians and other spa-goers. Your client will probably mention that they're in the salon thanks to your generous gift, creating a positive buzz about you.
Tip: You can present a spa card in a beautiful envelope or glittery gift box.
50. A calming gift basket
Moving is one of the most stressful and common events in life. Even if the move was well-planned and everything went fine with the real estate transaction, the experience and the adjustment period can take a lot out of a person.
A calming gift basket makes a fantastic closing gift because it offers your client an array of products they can use at home to relax, unwind and sail through the new house jitters.
Calming baskets usually include scented candles, chamomile tea, cozy socks, eye masks, healthy snacks, and massage oils.
Tip: You can purchase a ready-made calming basket from sites like Etsy or assemble yourself.
51. An air purifier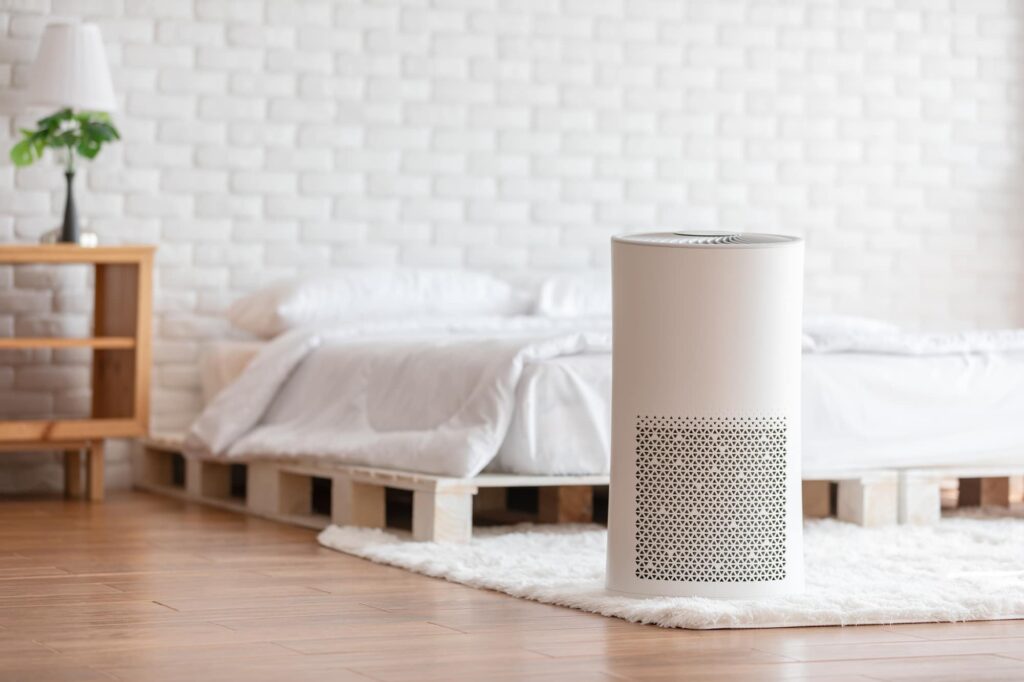 With everything from outdoor pollutants to pet dander and everyday dust floating around, indoor air can sometimes cause allergies and other types of respiratory irritation.
An air purifier can help your client keep the air in their new home clean and fresh. They will appreciate this gift that takes their health and quality of life to heart.
Tip: Home purifier bundles containing a small purifier for each room allow the client to cover more areas of their home.
52. A reliable vacuum cleaner or robot vacuum
A quality vacuum is an investment meant to last for years. Giving one as a gift can help save your client money and enable them to keep their new home spotlessly clean.
Similarly, a robot vacuum keeps things tidy, but it also adds another level of convenience because it does the job independently without anyone having to push it around. It's also a bit of a novelty that's fun to watch.
Tip: Robot vacuums don't have the same power as traditional vacuums, so a client with kids or animals may prefer an old-fashioned model instead.
53. Personalized coasters
Coasters are simple but very useful closing gifts. They'll help clients protect their furniture from stains, and because they're a customized gift, they add a dash of personalized style.
Tip: Coasters can be personalized with names, images, or logos that have meaning to your client.
54. Gift certificates to a local hardware store
Gift certificates to hardware stores are a nice closing gift because they let your client get things they need for their new home, whether it's repair items or decorative touches like lighting and paint. The choice is up to them.
Tip: A hardware store gift card can be given by itself or as part of a home improvement basket.
FAQs Closing Gifts For Buyers
Below are some of the most frequently asked questions about buying gifts for your real estate clients.
What is an appropriate closing gift?
An appropriate closing gift can be anything the client can utilize or enjoy in or around their new home, whether it's a practical item, a local experience, or a meal.
For the most part, common sense can help you decide on – or at least eliminate – gift ideas. For example, you wouldn't give a family house portrait to a buyer purchasing the property for an investment to flip and resell.
Aside from that, having spent time with your client throughout the home-buying process, you likely learned a bit about them, their hobbies, and their style. This knowledge will help you choose a gift.
Some realtors have a couple of standards, go-to closing gifts for buyers that they give to all their clients, so they can easily manage their busy schedules. Perhaps it's a restaurant gift card or a set of customized drinking glasses. These gifts are appropriate for anyone, and they take the guesswork out of what gift to buy.
What do realtors usually give as closing gifts?
The most common gifts realtors give their clients are usually household items like cutting boards, welcome signs, and wine glasses. Some realtors report having success mailing their clients a few recipe cards with a wooden kitchen spoon. However, if you know your client well or you've worked with them several times, it's best to go with a more personal gift.
Do realtors usually give gifts at closing?
Not all realtors give gifts at closing, but it's a good idea to give your client something to remember you by. Strong memories are associated with significant events like buying a home, and if you want to be a part of that memory, a nice gift can help.
Do real estate agents give gifts to clients?
Yes, many real estate agents or REALTORS® give their clients gifts to solidify their professional relationships and help them celebrate the real estate transaction. If you have a client who has mentioned wanting to purchase more properties, a gift can go a long way in establishing goodwill. Your client is more likely to go to you in the future, and you're likely to secure some future sales.
How much should you spend on a closing gift?
How much you should spend on a closing gift depends on many factors: the size of the real estate transaction, whether the client is a regular buyer or an investor, your budget, and your client's preferences.
The general rule of thumb is to spend around one to five percent of your gross commission on a closing gift. That way, it's easy to calculate, and you know your gift won't be seen as either meager or overly extravagant.