Showcase IDX just announced a new, deeper integration with LionDesk that will help real estate agents grow their businesses and close more transactions this year.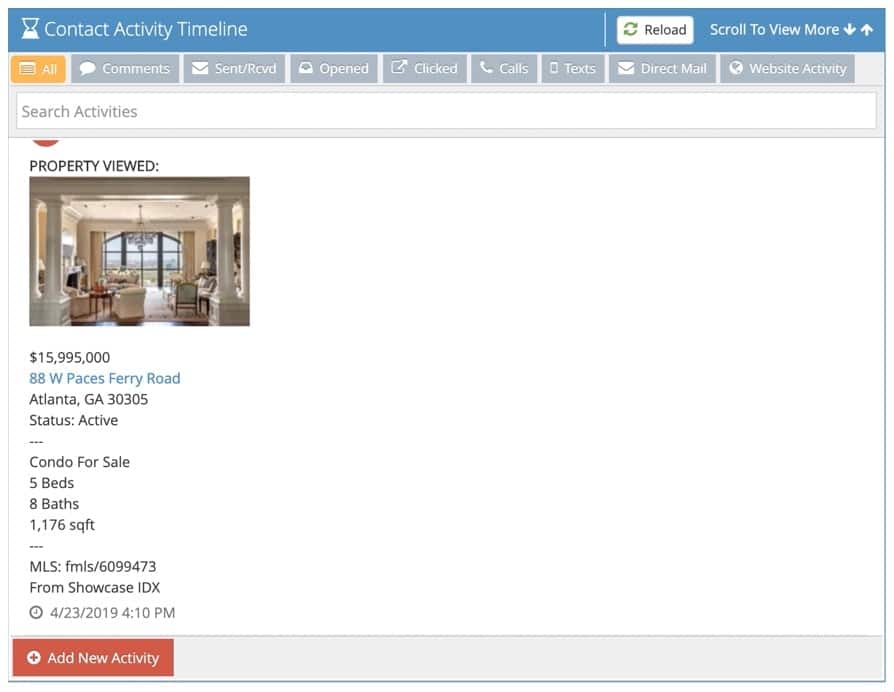 LionDesk has been one of our premium integration partners for years. Agents using our IDX solution and consumer engagement tools have been able to see their leads generated through Showcase IDX appear in their LionDesk accounts.
We're excited to announce that we have updated Showcase IDX to Liondesk's new upgraded API and in doing so have added more functionality and useful information for agents. These enhancements include upgrades to digital privacy and security, new lead activity events, and significantly more useful listing information.
"Providing an exceptional experience for customers from website to sale is crucial for an agents' success," said David Anderson, Founder and CEO of LionDesk. "Giving LionDesk users the ability to integrate with Showcase IDX is another step towards supporting their success at every level."
"Today, we're excited to announce new features and a better experience for agents and brokers that are using both LionDesk and Showcase IDX to grow their businesses and relationships with clients", said Scott Lockhart, CEO @ Showcase IDX.
New OAuth 2.0 Account Authentication That Makes Set Up Easy And Secure
With its new API, LionDesk has implemented the new open standard for secure authentication and authorizing connections between applications. As opposed to other forms of authentication, OAuth 2.0 uses access tokens over secure HTTPS connections, instead of credentials like API Keys.
You're probably familiar with the process, as it's what Facebook and Google use when you want to sign into a website or application with your Facebook or Google login.
What this means for Showcase IDX and LionDesk users is a more robust, secure connection between our two applications. This is a good thing.
When setting up the premium integration, all you'll do is click the connect button and a LionDesk window will appear where you can login (if you're not already logged in LionDesk) and then simply click the button to approve the connection to Showcase IDX.
LionDesk Updates Within A Second
This isn't new, but since we've been testing the integration we've seen this first hand, we're just excited about how quick it works. All the activity on your website that's tied to a contact is updated within a second in LionDesk from the action being performed on your website. Lightning fast!
New Lead Activity Events
We have added more events and features to the integration to give you more insight within LionDesk to the contact's activity on Showcase IDX-powered real estate websites.
Property Viewed
Your client views a property on your site. We are now adding additional listing information to each property viewed, including the main photo, bedrooms, bathrooms, days online, year built, listing agent name, company, phone number and email; and more.
This will let you see more details on their home search and engagement on your site from within the LionDesk dashboard.
Favorite Property Removed – NEW!
Know when a contact removes a property from their list of favorites on your site.
Saved Search Added
As your client's home searches progress, their interests and requirements do as well. Now, you can know when they create a new search query by seeing the information added to the contact within LionDesk.
Favorite Property Added
Know when a new property catches your client's eye. We'll alert you when a property is added to contact's favorites
Saved Search Removed – NEW!
Know when a client removes a saved search query.
User Login – NEW!
Your clients should be using the real estate IDX and home search tools on your site. Showcase IDX has always tracked when they visit your site from new listings or to refine a search. Now, you'll be able to see that a contact logged in to the IDX on your website from within LionDesk.
Showing Request – NEW!
In addition to your alerts from Showcase IDX about a request for a showing on a property, you'll now see this showing request within LionDesk too.
More Listing Information In LionDesk Activity Stream
Your LionDesk Activity Timeline has never had so much useful information on the home search and listing information for your clients!
We've been able to add all the information you'd want about a listing as they view and save listings and made it easy for you to find it within LionDesk.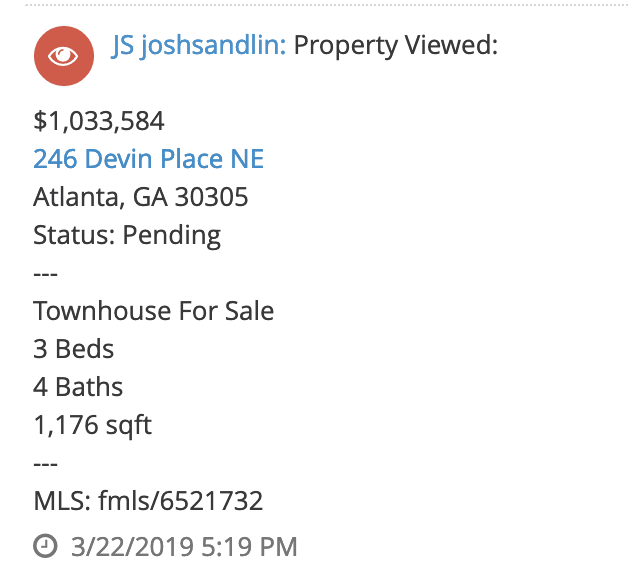 Connect Showcase IDX to LionDesk in Less Than 2 Minutes
Here is how to connect your Showcase IDX account and LionDesk to take advantage of the new features.
Important: This will require Showcase IDX customers with an existing LionDesk Premium Integration to add the new upgraded LionDesk Premium Integration and remove the previous version. It is not an automated upgrade! It should take less than 2 minutes. Installation video below.
Get Started with MLS Home Search on Your Site and LionDesk
If you're already a Showcase IDX and LionDesk customer, __________________
To add Showcase IDX to your site, it's easy to get started. There is no setup fee and we offer a free trial to get started. Click here to claim your free trial.
Additional Resources