Are you a real estate agent? Are you struggling to find new leads in today's cut-throat world of real estate? Do you wish to acquire more than simple multi-listing service (MLS) access and instead have a modern home search on your clients will actually use?
Then you should start using an IDX WordPress Website. 
Internet Data Exchange or IDX is a set of policies, software, and standards. Real estate professionals use IDX to display their MLS data on their real estate websites. In turn, the public gets to see their respective listings.
Statistics reveal that 50% of homebuyers in the United States found the home they ultimately through the internet. With 97% of homebuyers going online for home shopping and one in two finding the home they buy online, you need to make your listings visible and give your clients the tools they need to use your site and not a large real estate portal that will sell their contact info to competing agents.
So how does IDX help your real estate business? Continue reading below as we look into the many benefits of an IDX website.
What an IDX WordPress Website Can do for Your Business
MLS data and a modern IDX work hand-in-hand. If you have an IDX WordPress website, you can display parts of MLS databases for more exposure and to get your website ranked by Google. Moreover, IDX allows agents to share their listings and publish them on each other's websites.
Now let's go deeper into the advantages an IDX plugin can offer and how it can transform your website into a real estate lead generation machine.
Capture New Leads
IDX enables agents and brokers to capture leads with better efficiency. Through IDX, the real estate professional can get a better perspective of what the website visitors are looking for. 
The IDX plugin can give you insights into the specific interests of the visitors. Moreover, IDX can send your visitors email alerts whenever there are brand new listings on your website that match their preferences. 
A modern IDX will let you generate quality leads that offer a higher conversion rate.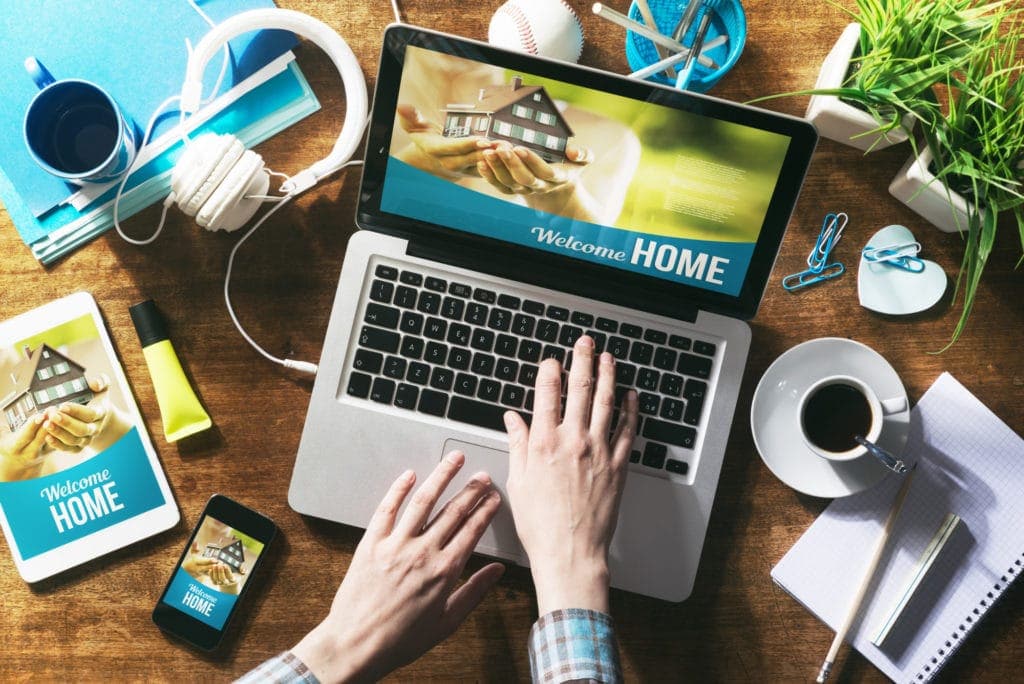 Social Media Integration
Even the real estate industry has no escape from the power and influence of social media. Through IDX, you can integrate your website content on social media platforms by creating spectacular listing details pages on your own site. 
IDX can help transform your content and make them more appealing to Facebook users. Furthermore, IDX comes with features like social share buttons and the ability to privately search with other family members or friends. This allows visitors to share your content to their different social media accounts.
Functional Design
Though half of the homebuyers purchase homes online, they still use different devices to conduct their searches. Through IDX integration, you can improve your website to make it more responsive. 
This means your visitors can do different kinds of stuff with your listings. These include shrinking and enlarging pictures. They can also move content to other devices they prefer.
They can also screenshot the images for reference. Even if they are using a smartphone, a tablet, or a laptop, they will have no problem maneuvering around your site when using a modern IDX, not an outdated one that uses subdomains or iFrames.
Search Engine-Friendly
Another great benefit of modern IDX integration is it makes your website search-engine friendly. IDX makes your real estate listing pages indexable. This means leading search engines will "see" your listings as they appear on your website.
With Google and Bing seeing your listings or hyper-local community pages, you can expect your website to fare better in the search results battle. Additionally, it creates backlinks that are crucial in driving more organic traffic. 
Eye-Catching
Last but not least, it helps you catch the attention of prospective homebuyers. IDX offers an interactive map search that will make the visitors' searches more engaging. 
It also allows you to create more attractive galleries. With so many agents and brokers showcasing pictures of homes, a modern IDX as the "engine" behind your site and personal branding hub makes you stand out with the way you present your listings. 
Tips for Selecting an IDX Plugin
It is not enough that you know the benefits of having an IDX WordPress site, you should also know how to look for a good IDX solution. Here are some tips that will help you in your search:
Reliability
Not all real estate IDX is the same. Some are superior to others in some (or many) aspects. But the first thing you need to look into is the IDX's reliability. 
You want to find an IDX that pulls up information without the risk of crashing. This is crucial considering the large volume of listings you may have on your website. Frequently, the free MLS provided by some MLSs works more like embedding a Youtube video and will be slow because it must make a request to their server for each search using slower technology than a modern IDX.
Moreover, the IDX should generate information that doesn't lack any meaningful MLS data.
Stick to Organic
You also need to find an organic IDX system. There are three types of IDX options: the organic, the subdomains, and the framing. IDX that offers framing or subdomains could lower your upfront expenses or may be the only option if using a web site developer that built their business on these outdated IDX tools.
However, it will hurt your real estate business eventually. This is because search engines cannot read or index the listings on your website. In turn, this will limit the visibility of your website on various search engines. 
On the flip side, an organic IDX system ensures that all listings will stay on your website servers. This means search engines can easily index them. Organic traffic also makes your website more valuable in the eyes of Google.
Additionally, it helps generate unique URLs for your pages. This will help increase your page ranking.
Payment Terms
Make sure to check the payment terms for the IDX before purchasing. Some providers offer structured payment terms. Though they mean lower upfront costs, they may cost you more in the long run.
On the other hand, some offer one-time payment schemes that claim to "not have a monthly fee" but are actually making you pay upfront for years of access to the plugin, which not only is much more costly initially but locks you into their solution. 
Review all the payment options and go for the one that best suits your financial capabilities.
Note: Showcase IDX the only modern IDX that does not have a setup fee, offers a free trial, and will not lock you into a long-term contract. 
Important Reminders
You also need to understand that there are rules and regulations for proper MLS IDX use. These rules help protect the public from misuse of IDX data. Let's take a look at the things you should avoid:
Failure to update your listings with new information
Altering information on your listings to entice more buyers
Showcasing listings without securing approval for display
Posting a listing of a seller even if the latter disapproves of the listing
Any specific rules and requirements from your local MLS
Using a modern IDX and home search engine will handle all of this for you. With almost 1,000 MLSs such as REcolorado and MLS PIN across the country, each with their own rules, you want to make sure to pick a vendor that has a history of working closely with the MLSs and that is trusted by RESO (Real Estate Standards Organization).
Experience IDX, Today!
Now that you have a better understanding of how a real estate IDX WordPress website works, all you need is to find an IDX system that best suits your needs. 
Check out our IDX Plugin that can help turn your WordPress website into a powerhouse real estate resource. Our product can help increase your website traffic significantly.
Send us a message and let us know what you need. Tell us your MLS requirements and start experiencing the benefits of IDX today!