Are you a real estate agent that's looking to generate more real estate leads for your services? If so, then you might consider adopting different ways of doing so.
The more avenues that you create for your target audience to find you, the more successful that you will be. However, it's just as important to refine each lead generation tactic that you choose to yield the best results.
First, let's answer the question, "what are leads in real estate?"
What is Lead Generation/What are Real Estate Leads?
Lead generation is a phrase used in marketing that refers to the process of attracting and converting a prospect into someone who is interested in your product or service. In real estate marketing, more specifically, lead generation describes attracting potential buyers to your website or business and turning them into a client who relies on you for all their real estate needs.
From an online perspective, generating real estate leads often looks like a "contact us" form, phone call, live chat session, or contact given by a real estate lead generation site. Regardless of which method of contact they use, online real estate leads are generated by getting traffic to your real estate site.
In this article, our real estate experts show you several tips to boost traffic to your website and generate real estate leads for your company.
Before you go deciding which techniques to adopt, be sure to learn all you can about the different options at your disposal.
Make sure to consider them all as you read along!
Hire A Lead Generation Service
Stay Consistent with Your Blog Posts
Create Video Content
Use Facebook Messenger Ads
Start a Social Media Contest
Build Community Relationships
Invest in Your Current Clientele
Boost Your Positive Customer Reviews
Host and Attend Community Events
1. Hire a Lead Generation Service
Maybe lead generation isn't your specialty. Perhaps it's the biggest weakness that you have as a real estate agent. If so, there's nothing wrong with that. Millions of agents have the same problem.
The smart entrepreneurs are the ones that take a weakness of theirs and hire a lead generation service to turn it into a strength. They have the tools, experience, and know-how to help your business capitalize.
They can help you revitalize your listing pages and draw more attention to them using optimized traffic. This will help you improve your buyer and seller lead conversion rates, increase engagement with each lead, and help establish you as the local real estate expert.
Pro Tip:
Be careful simply googling lead generation service. Instead, here is a list of the Top 17 real estate marketing agencies in the US based on analyzing 20,000 real estate websites and how well they perform. Many of these focus on digital ads too if that is something you need.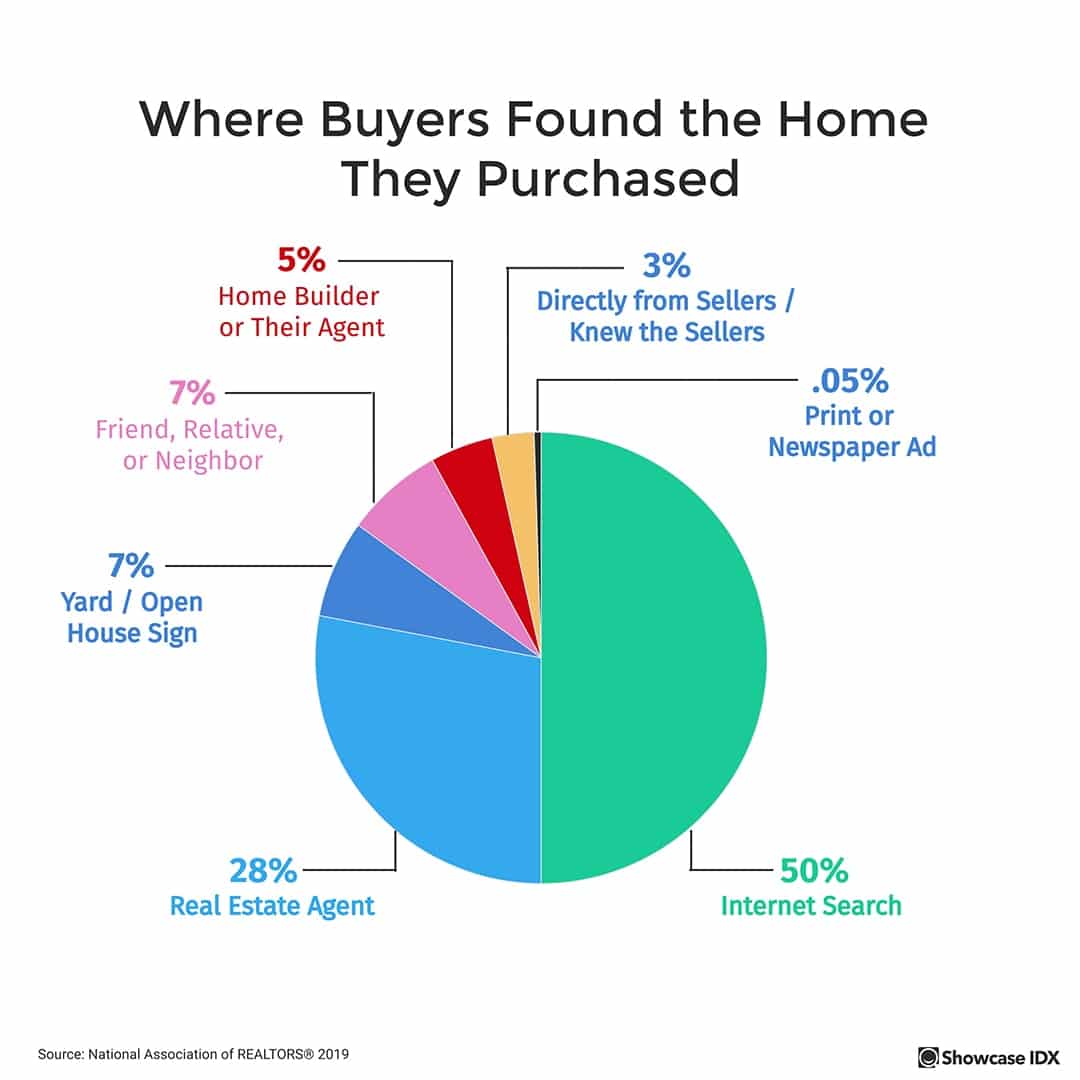 2. Stay Consistent with Your Blog Posts
First things first, if you don't already have a blog for your real estate business, you need to develop one. It's a great strategy for search engine optimization and ranking on Google to create passive lead generation to your website.
However, if you already have a real estate blog, then you might not be seeing the return that you expected. Remember, SEO is a marathon, not a sprint.
But there are still some things you can do to quicken the results for your blog. The most important thing is to stay consistent with the number of blog posts that you push out each week.
The best way to do that is by staying organized with a blog posting schedule. Try not to fall into the trap of always posting on the same days either. For all you know, that might not be the time people are looking into real estate. You have to know your target audience and appeal to what they need when they need it.
Pro Tip:Try posting on weekends, while those are the days with the lowest amount of searches, your readers and clients have more time to read and many real estate agents find their newsletters are opened better when sent on a Saturday morning. Mix things up to see what weekdays (and times) generate the most success. As long as your blog remains active, it will play a vital role in your lead generation.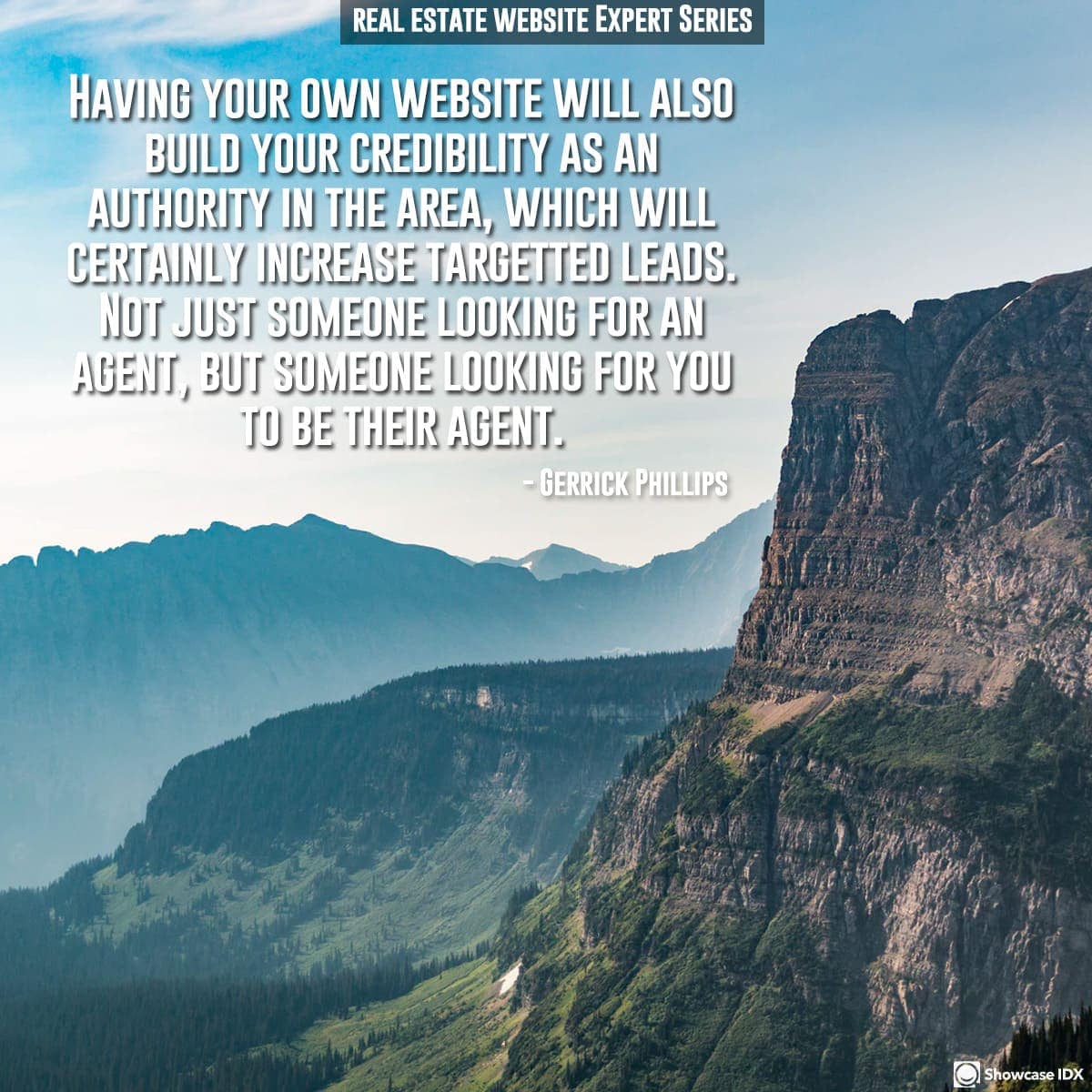 3. Create Video Content
In addition to keeping blog posts consistent, consider creating video content as well. You can even take blog posts you have already done and create a video version of them. Video content can take the form of a video blog, a webinar, a listing video, virtual tour, or even client testimonials.
Videos create 300% more traffic for generating leads, and as the world of social and digital media evolves, video has to be in your real estate marketing strategy.
Not only can you use video content on your real estate blog, but video also converts well to every social platform. Posting a video on your socials can generate more leads on top of the Google traffic going directly to your blog.
Pro Tip:
Nervous about getting in front of the camera? You're not alone!There are tools to help ease the tension and provide more comfort such as the Teleprompter App. Available for free on iPhone and Android, Teleprompter allows you to write a complete script of what you want to say, word-for-word. Using the app, the script will roll across your screen as you record, so you can know exactly what to say and when to say it.
4. Use Facebook Messenger Ads
Facebook is such a tremendous option for real estate agents to generate organic leads because it embraces the surrounding community. It wants to connect you with interested buyers.
As such, they've created amazing features into their ads, such as a Facebook Messenger Ad . Facebook Messenger ads give the prospect the chance to send a direct message to you from the advertisement that they see.
Because of this style of ad, you can field their interest and build a relationship with each lead that you receive.
Better yet, the lead will be comfortable talking with you because of their familiarity with Facebook. They don't have to leave the comfy confines of Facebook to discuss business with you.
Pro Tip:
If Facebook ads, especially Messenger ads scare you, you're not alone.
Talk with one of our Certified Partners that specializes in ads for help
5. Start a Social Media Contest
Your social media following is full of leads that are interested in using your service to find their new home. The only problem is that you have to pry them out of the shadows by receiving their contact information.
To do that, you have to incentivize them. What better way to do that than with an old-fashioned social media contest.
Be sure to place a post on your preferred social media account and include detailed instructions for the contest. For example, if you post a contest on Instagram, try something like having them tag three friends, following you, and liking the post.
If it's on Facebook, then try something like tagging a few friends, sharing the post, and liking your page. Also, let them know ahead of time that you'll be messaging the winner to ask for contact information.
The prize itself doesn't have to be anything extravagant. Try things like a t-shirt, gift cards, or a free tour of one of your properties.
Pro Tip:This only works when you post on social regularly. The good news is that we've created 300+ essential social media posts for you that you can use for free. And we even have a free course that will show you how to schedule months of content in one day.
6. Build Community Relationships
As a Realtor, your presence throughout your community can be vital in building trustworthy relationships. Build connections to local businesses in the area and partner with them.
A few businesses that can be beneficial to partner with are:
Insurance Companies — whether the client simply needs homeowners insurance, or they want to flip a house, it's always helpful to have recommendations for your clients.
Landscapers — Curb appeal can often be a deciding factor in whether a potential buyer wants to see a home. Partner with a local landscaping company and offer clients landscaping services at a discounted rate.
Personal Bankers — Buying a house is one of the biggest financial decisions one can make. Have the number of a personal banker on-hand to recommend to clients.
Attorneys — many divorce settlements cause marital homes to be sold, it could be beneficial to partner with a divorce attorney that would be happy to recommend your services to a potential buyer/seller.
Partnering with local businesses not only provides you with extra resources to offer your clients, but it also aids in real estate lead generation by gaining you referrals that you may not see otherwise.
7. Invest in Your Current Clientele
After you work with a client, don't let the communication end when you close the deal.
A simple and effective way to invest in that client relationship is to follow up with a handwritten thank you note. This will take under 5 minutes to do, and it could mean the difference between a one-time deal and a loyal client.
After all, you never know when they may know someone who is ready to buy or sell.
Pro Tip:
One way to stand out from other agents and go above and beyond for your client is to offer to cater their housewarming party (this is where those community relationships can come in).
When you do this, make sure to stop by and chat for a while. This will allow you the chance to be in a room with people who may be in a similar phase of life and ready to buy or sell, and it will lock in that previous client relationship.
8. Boost Your Positive Customer Reviews
Every time that you close a deal with a client, you should ask them for two things:
Referrals
Testimonies of your service.
Referrals are the warmest leads that you'll ever have. There's already a level of trust because you were recommended by a friend of theirs.
The testimonies that they give about your service should be shouted from the mountaintops! You can use social media to push them out and let your followers know what they're missing out on.
Pro Tip: Use a tool like Canva to create eye-popping PDF files of the testimonies that your customers give you. Having a picture that reads "I have finally found my dream home!" will resonate with your followers, and generate more organic leads.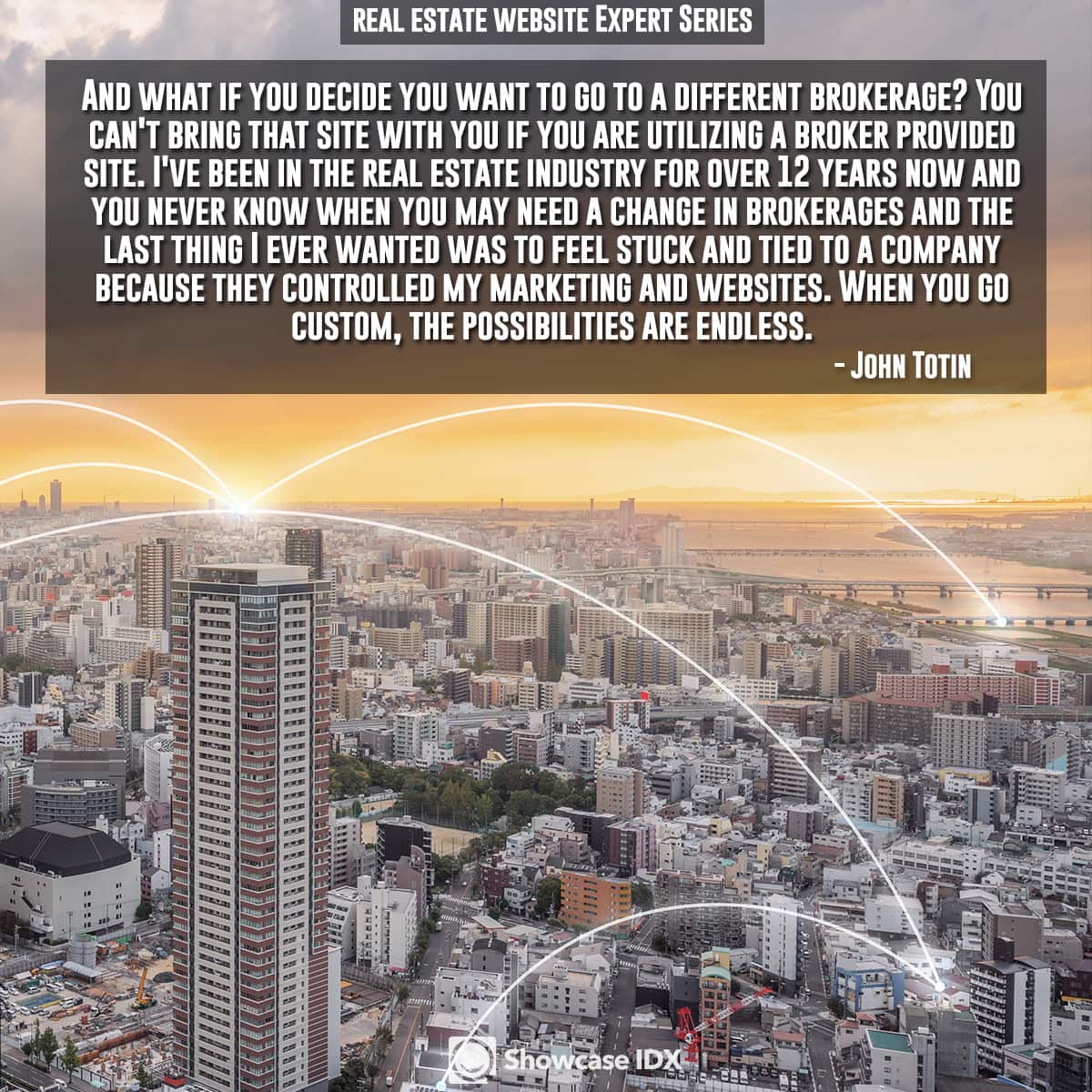 9. Host and Attend Community Events
There is no better way to get your business out there and network with your local real estate community like hosting and attending community events.
Your events can be real estate focused, such as an open house or an educational seminar, or they can simply be a community gathering to get your name out there.
Planning an easter egg hunt at the office or organizing a charity benefit will give you a chance to share about your business, while creating community relationships. Make sure to have some branded goodies or plan a giveaway so visitors can remember you and the occasion.
With advancements in technology, you can even create virtual offerings. For example, putting on a webinar will give you a chance to expand your network and stay in contact with your current clientele, and you won't even have to leave your house.
Pro Tip:
Use face-to-face and virtual events to organically follow up with leads who are stalling on the buying process. Rather than a follow-up email asking "are you ready to buy?", send them an invitation to a seminar on "tips for first-time home buyers". This keeps you on their mind as their go-to Realtor for when they are ready to make the next move.
Boost Your Lead Generation Using These Tips!
The biggest part about lead generation is not losing the current clientele that you've gained.
If you need more information on client retention, then read this article on why our products are far better for you to gain more clients while keeping the ones you currently have.
For more inquiries, please visit our get started page and we'll be happy to assist you further.