Real estate agents often use search engine optimization (SEO) and search engine marketing (SEM) for similar processes without understanding the difference between SEO and SEM. On the one hand, SEM and SEO differentiate, while on the other hand, SEO and SEM work together. Why is it important to utilize both options in your marketing strategy?
In the guide below, you will find out the differences between SEM and SEO, the benefits and disadvantages, and which one may work best for your individual real estate business.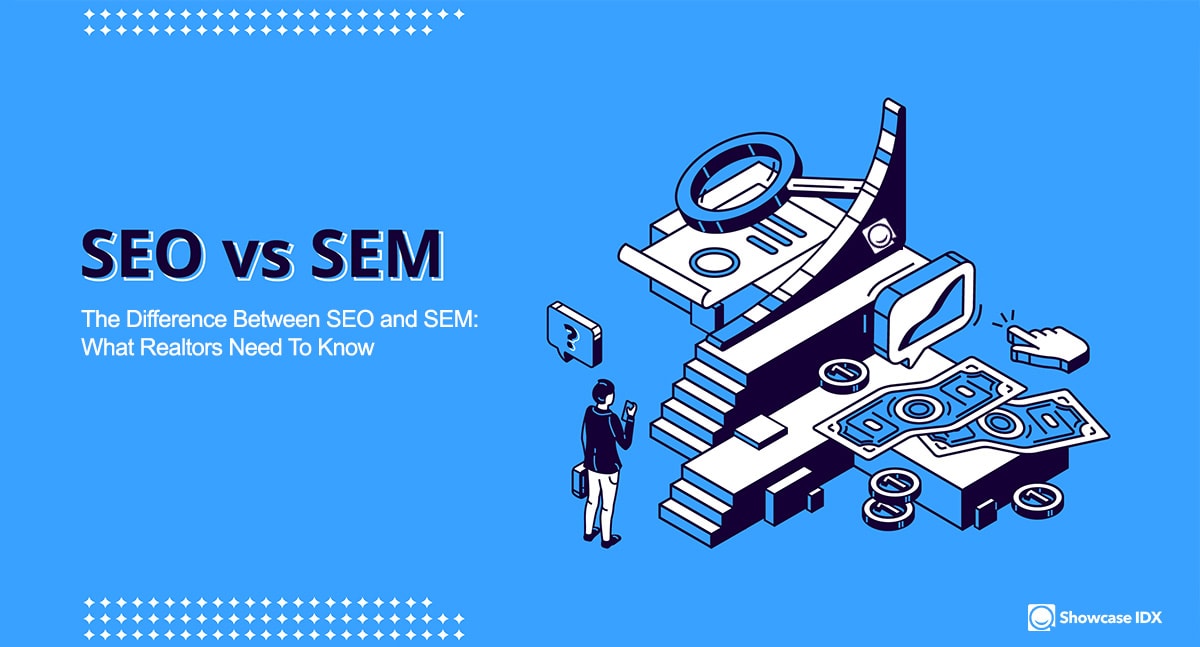 Search Engine Optimization (SEO)
Learn all about search engine optimization below. Find out the definition, its uses, how it works, and the pros and cons of SEO. Then, find out whether SEM vs. SEO is better for your real estate business.
What Is Search Engine Optimization?
Search engine optimization (SEO) is based on utilizing specific keywords, content marketing, onsite technical SEO, and offsite efforts to increase the number of visitors from your target audiences to a website. Effective SEO ensures that the website lands at the top of the search queries pages on a search engine when users type in a specific keyword.
SEO makes a great digital marketing strategy and is the major organic strategy to reach your business goals. When real estate agents have relevant content on their website, they should gain more traffic from search engines. Real estate agent websites with the right keywords should show up toward the top of Google and other search engines when homebuyers or sellers search for realtors to help them sell or buy a property.
Consider your typical strategy when searching for a product or service online. You likely use a search engine and choose the top five results. Homebuyers and sellers often use the same process. The best real estate lead generation websites need to utilize key terms to boost visibility on search engine platforms.
Why Use SEO?
Websites for Realtors use SEO to bring more organic traffic to the landing pages, blog posts, and product description pages. Search engine optimization also helps real estate agents build more authority and boost the click-through rate.
The best SEO campaign also utilizes competitive keywords without keyword stuffing. Instead, it focuses on developing high-quality content. As such, SEO is an excellent long-term strategy for improving lead generation. Furthermore, up to 95 percent of home buyers start their home buying experience online, so the best realtors target their consumers via online marketing.
These are the main reasons why you should incorporate SEO in your marketing budget. When creating real estate website templates, incorporate selective keywords to increase your SEO rankings.
How Does SEO Work?
SEO works by considering search engine algorithms, and computer programs that find the specific terms that users type into a search engine to provide the results website visitors need. Search engine crawlers are responsible for "crawling" through new website pages and recording the information from each one.
The next part involves indexing. The search engine decides whether to use the information previously crawled and whether to add it to the index. The last step holds the most importance, as it involves ranking and employs more than 200 ranking signals to decide where a page fits in the search engine results. The search engine's primary goal is to give a user experience that meets the individual searcher's needs for their intended search.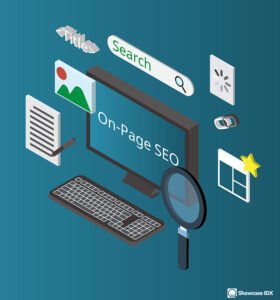 Product-led SEO is another great strategy to incorporate. Product-led SEO involves creating, often through writing code, a product that creates that pages that Google and the consumer/searcher are looking for.
Realtors incorporate this product-led strategy and a content marketing strategy with an Internet Data Exchange or IDX platform. IDX is a real estate property search website where homebuyers can look for Multiple Listing Service (MLS) properties in specific regions. Instead of investing 10s of millions of dollars to ingest each MLSs unique data feed, build all the home search tools and CTAs, and host all of that, an agent is able to license an IDX through a vendor (often a large SaaS, software-as-a-service delivered through a plugin).
In addition, Realtors providing superior services can use customer reviews to generate leads and create additional funnels into their site to increase visibility in search engine.
Pros
The four most prominent advantages of SEO include:
SEO improves credibility and public relations strategies.
SEO allows you to stay competitive in your industry.
SEO boosts your rankings and lets you reach more people.
SEO allows your business to continue growing and sets you up to thrive when the market slows and you may need to decrease SEM/PPC budgets.
Search engines will rate a website as more credible and trustworthy when the site ranks highly in the search engine results. Potential customers also consider a business more credible when its site is ranked highly. SEO can also go hand-in-hand with a company's business relations strategies when seeking more quality viewers for press releases and marketing content.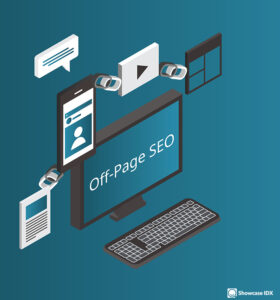 SEO also lets you gain a competitive advantage in your industry. Suppose you invest significantly in SEO and potentially work with a real estate marketing agency. In that case, you could outrank your competitors and possibly gain a greater market share of the local real estate sector.
With effective SEO strategies, your website will rank higher in local searches and can assist you with reaching more home buyers or sellers.
Cons 
While SEO can benefit real estate agents and their businesses, it has many drawbacks. Some of the disadvantages of SEO include:
The time-consuming and expensive process of updating your website's code
Changing the design or content of your site
Higher rankings and more traffic take time and start slowly
You can't fully predict the number of visitors to your site or how high your site will rank
The changes to complete SEO strategies on your real estate website may cost you too much and take up too much time. Yet, the process should provide returns on your investment and if approached wisely is an effective strategy. You will also find that higher rankings and a significant increase in traffic to your site could take three or four months minimum. Implementing SEO strategies is not an instant process.
SEO also lacks any guarantees regarding how high your content will rank or how many people will visit your website.
SEO Examples
Two potential SEO examples in practice include the companies Aireserv and The Exterminator. For instance, Aireserv uses long-tail keywords to improve its search engine rankings. In one blog post, the company did not merely target the short keyword "air purifier" but instead focused on a long-tail keyword ("how to clean an air purifier").
The company added the keyword to its title and a heading in the blog. Then, the site ranked highly in the top search results on Google for that long-tail keyword.
The Exterminator, headquartered in Wyoming, used an effective title tag and meta description to boost its SEO rankings. The title tag shows what the company does, while the meta description has a strong call to action.
What Should a Realtor Know About SEO?
A real estate agent should follow specific SEO tips and know the following about search engine optimization:
The importance of completing keyword research
Why a website needs a mobile-friendly option
The speed of your website is imperative for keeping website visitors on your page
Internal linking can improve your SEO rankings
The need to avoid subdomains and iframes.
Search Engine Marketing (SEM)
Real Estate SEO vs. SEM is important to understand if you want your Realtor website to rank highly, gain more traffic, and generate more leads. The information below discusses search engine marketing, why your real estate business can benefit from it, how SEM works, and helpful SEM examples.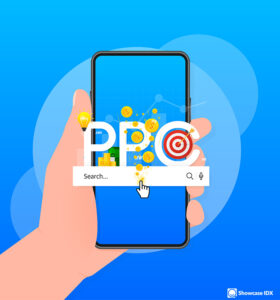 What Is Search Engine Marketing?
Search Engine Marketing (SEM) means utilizing paid approaches to have company website pages appear in search engine results. Essentially, the biggest difference between SEM and SEO is that SEM is a paid method of improving search rankings while SEO is a more organic process.
However, in the past, experts used the term SEM for both pay-per-click (PPC) processes and keyword-based SEO methods. Over time, the definition changed, and SEM has been known as a payment-based search engine advertising process ever since.
Another term for SEM is PPC or pay-per-click, where companies can purchase Google Ads or Bing Ads to reach their audience and gain the top results in search engine rankings. SEM can also bring lead generation in no time at all.
Why Use SEM?
The main reason you should consider utilizing SEM is the fast results you're bound to see. PPC can bring you more clicks and convert website visitors into clients quickly, unlike SEO processes. SEO can take up to four months or more before you see your website visitors increase significantly and bring lead generation.
You will also benefit from SEM's ability to increase your reach to potential home buyers and sellers quickly. The SEM strategy provides an effective place to test out new ideas and boost website traffic when the site doesn't have as many visitors.
How Does SEM Work?
SEM works by companies paying for search engine advertisements like Google Ads to show their products or services every time someone searches for specific keywords. Every time a person looks up the exact keywords or even similar search terms, your product or service will appear at the top of the page in a search engine since you paid for this search advertising.
Your Google Ads will need local keywords when home buyers search for properties in their area. For instance, Rhode Island residents may search for homes in Providence or Newport. Keywords in your Google Ads will need to incorporate these local cities and towns to match search intent.
Real estate companies are often operating in a crowded and competitive market. As such, the most straightforward strategy is to invest in SEM. You may need to spend more money to get your search engine results above your competitors, but SEM can show you fast results when done properly.
SEM will provide you with a much larger reach and a potentially bigger customer base that you may not have obtained otherwise.
Pros
The main three benefits of SEM include:
Quickly reaching your future clients and expanding website traffic
Pay-per-click means you only spend money when someone clicks on your ad
The ability to quickly test and assess your success
SEM is often a short-term strategy that increases the visibility of your products or services. You will quickly reach your target customers through SEM. Optimized search ads will appear at the top of search engine results above the organic rankings. An optimized ad with a quality call to action will improve visibility and boost website traffic.
Your ads will also appear on search engines for free, and you'll only pay money when someone clicks on the advertisement. Lastly, SEM allows you to test and measure how well your advertisements perform after completing each marketing campaign.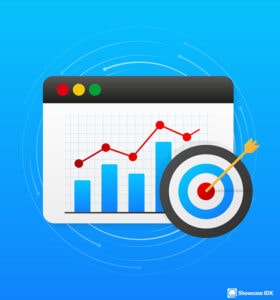 Cons
The disadvantages of SEM are:
It is a time-consuming process to setup initially and to continually optimize
It can become an expensive strategy
Search engine algorithms can penalize your website with unethical SEM approaches
Search engine marketing may involve daily updates to keep ad ranking and quality scores from dropping. Often, businesses do not have the time to spend on such a project. To avoid the time-consuming aspects of SEM, many companies outsource their search engine marketing. For small and medium-sized businesses, paying for outsourcing SEM services can prove costly given the required setup and base level of optimization compared to actual PPC budget.
If you have used black hat or unethical SEM strategies, search engine indexes and algorithms can permanently penalize your website and lead to a drop in your company's standing.
SEM Examples
There are several examples of SEM campaigns. Two examples include cost per click (CPC) and pay per click (PPC). PPC is a paid advertising process in which advertisers pay a specific amount every time a website visitor clicks on their ad. CPC, however, works as a financial metric that assesses the entire cost of each ad click throughout the SEM campaign.
Many companies have implemented PPC and CPC to decide how much money can go into their SEM campaigns while increasing their website traffic.
What Should a Realtor Know About SEM?
Some of the critical aspects of SEM that every Realtor should understand include:
An effective SEM campaign and call to action can bring fast results
Comprehensive keyword research is essential for strategic SEM that reaches your ideal customers
SEM looks at competitor results and allows you to manage the account to increase conversions
SEM provides opportunities to target an audience
Real estate companies should keep these ideas in mind when implementing SEM to increase website traffic and generate more leads. Soon, your real estate business will have more clients than before implementing SEM campaigns.
SEO vs. SEM: How Do They Compare?
SEM vs. SEO tends to vary in several areas, including organic vs. paid search engine results, the time it takes to see results, the costs of the two strategies, and the level of control you would gain. However, one main similarity between the two digital marketing strategies is the overall goal of creating a more significant lead generation and increasing website traffic. Both can also be used to retain existing clients.
Below, the guide goes into more detail about each of these topics. You will find out exactly how these two strategies differ and how they compare. Afterward, you will have a greater understanding of which marketing strategy is best for your real estate business or whether you should combine the two tactics.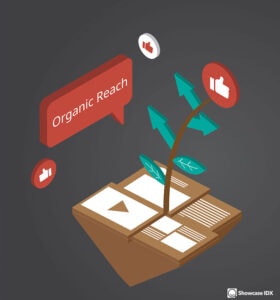 Organic Search vs. Paid Search
Search engine optimization versus search engine marketing differs in whether you use organic processes for improving your website's search engine rankings or whether you use a paid strategy for boosting your search ads positions.
SEO relies on an organic search process where select short and longtail keywords improve where your website pages land on search engine rankings. On the other hand, SEM uses a paid approach like pay-per-click where Google Ads or other search engine ads show up for specific keywords.
Time Taken for Results
SEO varies from SEM due to the time it takes to see results. With SEO, it takes about three or four months before you gain greater website traffic, generate a more significant number of leads, and improve your conversion rate to gain more clients. The full effect of your SEO strategy and plan can even take years before the full effect is seen.
However, search engine marketing or SEM results tend to occur more quickly. With SEM, you can immediately improve your lead generation and generate more significant website traffic numbers.
SEM produces much faster results because you essentially pay for your ads to get to the top of the search engine page when someone searches for specific keywords in your advertisement.
Overall Goal
The overall goal of both SEO and SEM involves ranking higher in search engine results and getting your audience's attention. Further, both SEO and SEM aim to bring quality traffic in greater quantities to your real estate website.
Both strategies also focus on conducting keyword research. The overlapping objective is to have the best keywords to target the right audience as quickly as possible. SEO and SEM can continually improve lead generation and average conversion rate with testing and analysis to find other strategies to boost rankings.
Cost
You will find that search engine optimization tends to have lower costs than search engine marketing over longer period of time and the results of the marketing effort compound over time. The reason is that SEO does not pay for every click to your website, while, with SEM, you're required to pay for every user click.
SEO also provides higher value over time, while SEM has a low value due to the results stopping when you stop adding budget. While SEO has unlimited traffic potential and keyword possibilities, website traffic potential and keyword opportunities in terms of SEM depend on the budget of your real estate company.
Level of Control
Search engine marketing provides Realtors with far more control than SEO strategies. With SEM, you can decide when your Google ads or other search engine ads show up.
You also have full control over the audience that sees your ads appear. SEM provides more control over your call to action, testing out new marketing strategies, and improving website traffic numbers.
You can also target how and when the Google ads show up. For instance, if you have an open house for a seller, you can use SEM strategies to target the right audience at the right time and drive more traffic toward the website page describing the open house.
SEO vs. SEM: Which One Is Best for Real Estate?
Both SEO and SEM are effective strategies to incorporate for any real estate business looking to increase website traffic, raise their brand standing, and improve lead generation. It will greatly depend on the budget of your real estate marketing and how much you're willing to spend on improving your search engine rankings.
SEM tends to cost more, but it does bring you nearly instantaneous results. SEO is less expensive and higher quality, but it does take several months before gaining positive results.
If you can, combine both SEO and SEM strategies to better market your real estate agency. Both processes combined work better than using each method individually.
Your final choice and decision to use SEM or SEO will depend on your individual goals, how fast you need to see results, and your entire digital marketing budget and content strategies.
You should focus on each of these three issues below to decide your search marketing next steps: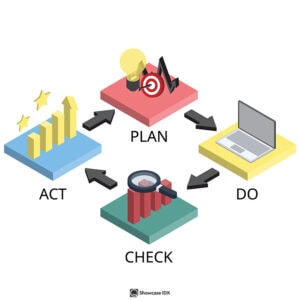 Business Goals
What are your general real estate company goals? Do you prefer to have more control over your marketing strategies? Do you want more ability to test and analyze the results from your search engine strategies?
SEM will provide you with more control than SEO. However, many times, a team will find SEM easier to test results, and the flexible process of analyzing SEM results allows you to find ways to differentiate your strategies more quickly. The SEO analysis takes longer to complete and includes more complex processes, such as link building, identifying search intent, technical aspects like load time, guest blogging, and even soliciting positive reviews.
How Quickly You Want Results
Choosing SEO or SEM also depends on how fast you want your real estate business to see positive results. A significant increase in website traffic and lead generation takes three or four months when using SEO strategies and will take much longer for the full benefits of SEO. However, SEM provides almost instantaneous results since you're paying for your ad to appear at the top of the search engine page based on specific keywords.
Budget
What is your overall budget for digital marketing and improving your search engine rankings? If you are a lower volume agent, you may not have the resources and funding to pursue search engine marketing.
However, search engine optimization tends to cost less, and you can put in the "sweat equity" for this organic effort. SEO is the more affordable way to improve search engine rankings since you won't pay for each click to your real estate website.
Conclusion
SEO has an excellent long-term value with lasting results that will help you when the market slows, while SEM can quickly help generate leads and improve your real estate website's reach.
Even though SEO and SEM are different processes, the two strategies are vital for real estate agencies looking to improve their visibility on the Internet and raise their website traffic.
For additional real estate marketing tips, check out our blog.