There is no better time as a real estate agent to take a step back and evaluate your website through a critical lens. Does the content and information on your website contribute real value to your community and reflect the true commitment and quality of service that you are striving for? If not, let's take a look at some strategies you can do to improve your website and establish the trust and authority that presents you as your area's trusted real estate professional.
The power of community pages
We know there is no shortage of websites online where homebuyers can go to find homes for sale in their area. It can be discouraging to see the first page in Google dominated by national players like Zillow, Trulia, and Redfin. This can make it very difficult, or impossible, to rank your website for high traffic keywords like "St. Louis homes for sale". But where these websites may excel nationally, real estate agents can have the edge locally.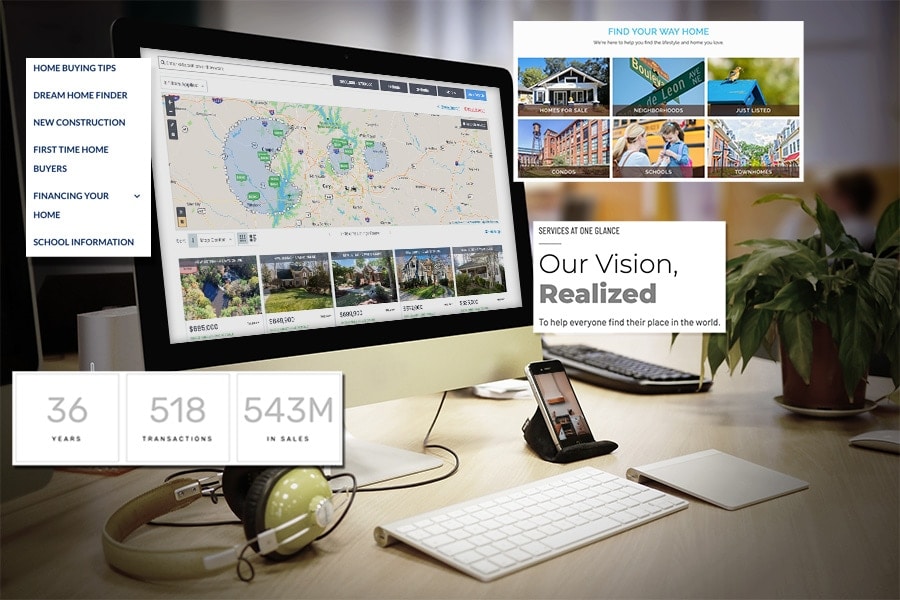 Taking back the advantage
No one knows your community like you do. Given your profession, you probably know more about the different communities in your area than you may think. Put together a list of communities, cities, or neighborhoods where you serve and start piecing together information that would be valuable to people looking to move to the area. Then, create a page for each of these communities on your website.
Be sure to include anything of interest that applies to the community page you're working on. Things like area schools, city links, styles of homes, and average prices are all important to people looking to move. Don't forget to add area listings, attractive photos, and common hotspots that make that specific community unique and interesting.
Not only are community pages a great way to show your expertise and knowledge of the area, but they also provide an excellent opportunity to rank on search engines for area-specific keywords. Community pages can feature areas as large as a county to as small as a couple of blocks in a neighborhood. This gives you plenty of room to create pages chock-full of valuable information that betters your chances of ranking on Google.
When it comes to adding community pages, be unique, and be creative. These pages are one of the best opportunities to showcase why you are a trusted, knowledgeable agent and the time you spend adding valuable content to these pages will not go unnoticed to search engines and by the people around you.
Start a blog – create incredible content
I've talked with many business owners over the last decade and there seems to be a common misconception around what I mean when I suggest they consider starting a blog. One of the major roadblocks they have is not having anything to write about. If there is one piece of advice I would give to a real estate agent, or any business owner for the matter, who asks me about starting a blog, it would be this:
Think outside the box
All of the possibilities surrounding what to write about do not have to start and end with what you currently know about real estate in general. Yes, you can write about common selling tips or the best ways to increase the value of your home. These can be useful topics and show that you know what you're talking about, but I'm afraid if we only write about topics that can be found just about everywhere online, we are missing the true potential of what a blog can do for someone who is an expert in their local community.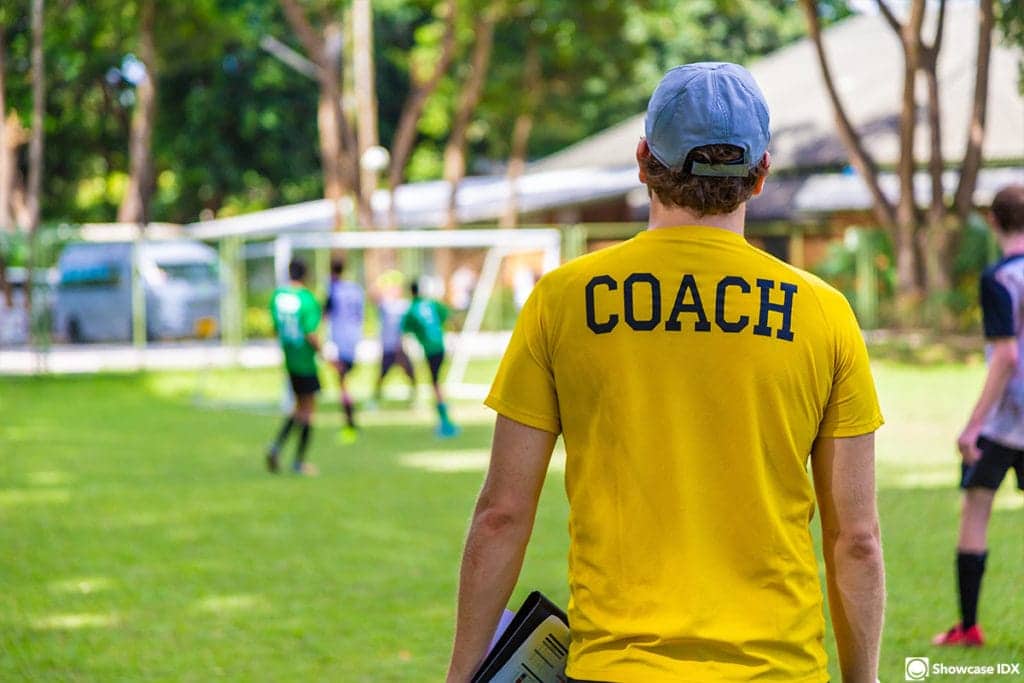 You don't have to write about topics that only have to do with real estate. Transition your community's perspective of you from someone who simply walks through houses with them and helps them sign papers to someone who is in the real estate business because they love their community. What are some local restaurants or businesses that just opened up in the area? Are there any upcoming events or community activities? Are there any non-profits or fundraisers you can help spread the word on? Exploring topics like these will give you no shortage of things to write about and can easily position you as someone who has a clear passion for their community and the people living in it.
Starting a blog is one of the best ways to increase your rankings in search engines and stay connected with people, even when they're not currently in the market for a home. Position yourself as a "community expert" more than just an average real estate agent and start creating relationships with people before they're looking to buy or sell their home.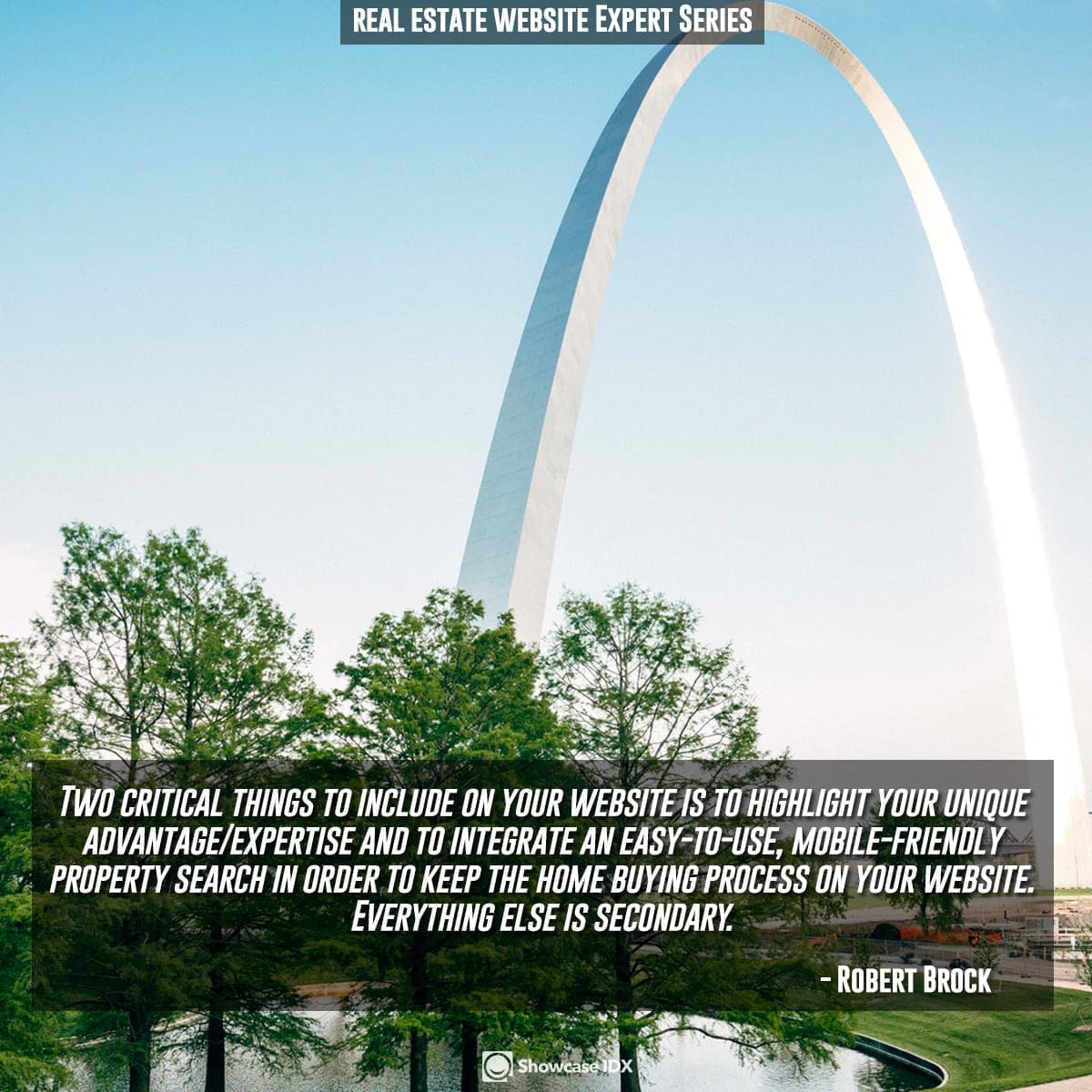 A property search that visitors will actually use
A couple in your community have decided to buy a home. They find themselves on your website either through a lead on social media, a high-ranking community page, or a simple referral from a friend. They are more than happy to have you as their trusted real estate agent, but will they be able to find their dream home on your website? Moreover, will their experience be as user-friendly and modern as the other options that are readily available for them to use? If the answer is no, then it may be time to seriously consider how many of your leads may be falling through the cracks to a platform that is more intuitive. One of the major components of a successful real estate website is ensuring you have a property search that reflects the credibility and professionalism you want for your name.
People in your community know what tools are available to them in the year 2020. They expect a user-friendly interface, interactive maps, a parametric search, and new listing information instantly. Meet them at their expectations. Don't spend all of your time creating valuable content, establishing trust, and creating shareable social media posts when you know, ultimately, the homebuyer will be searching for their new home on a platform that won't send you the lead.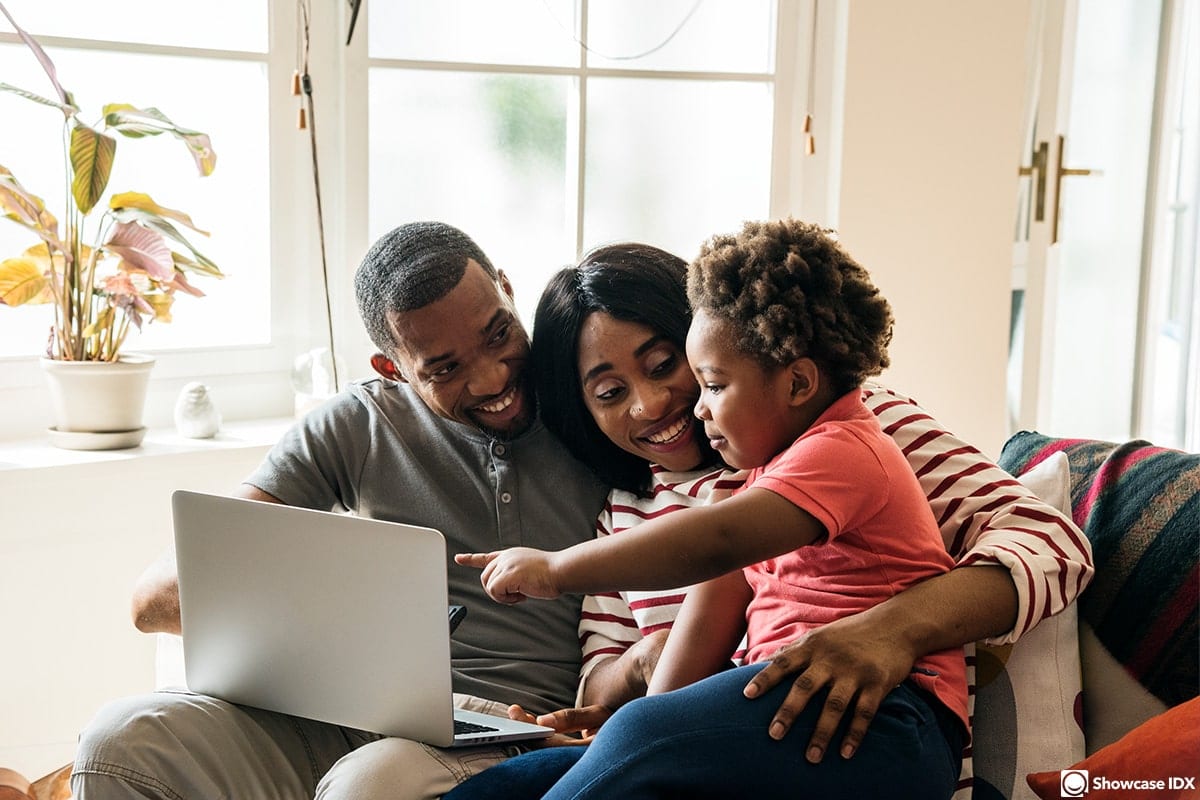 Client case studies
Client case studies are an excellent way to showcase specifics on how you excel at what you do. They also provide a great opportunity to dive deeper into your one-on-one relationships, connecting to your community on a more personal level.
To get started, find a handful of past clients you stay connected with and ask if they are willing to be featured on your website as a success story. Start piecing together the story in an "Introduction > Challenge > Solution > Happy Ending" format. Show how you were able to identify what your client was looking for and how you confronted their situation with your unique expertise and knowledge of the market.
Case studies can help connect a friendly, professional, and confident persona to your name. Keep it simple, don't overcomplicate the process and remember to bring to light your unique set of skills. Your readers will be much more likely to choose an agent they are comfortable with and are convinced they can use their abilities to make them the next happily-ever-after story on your website.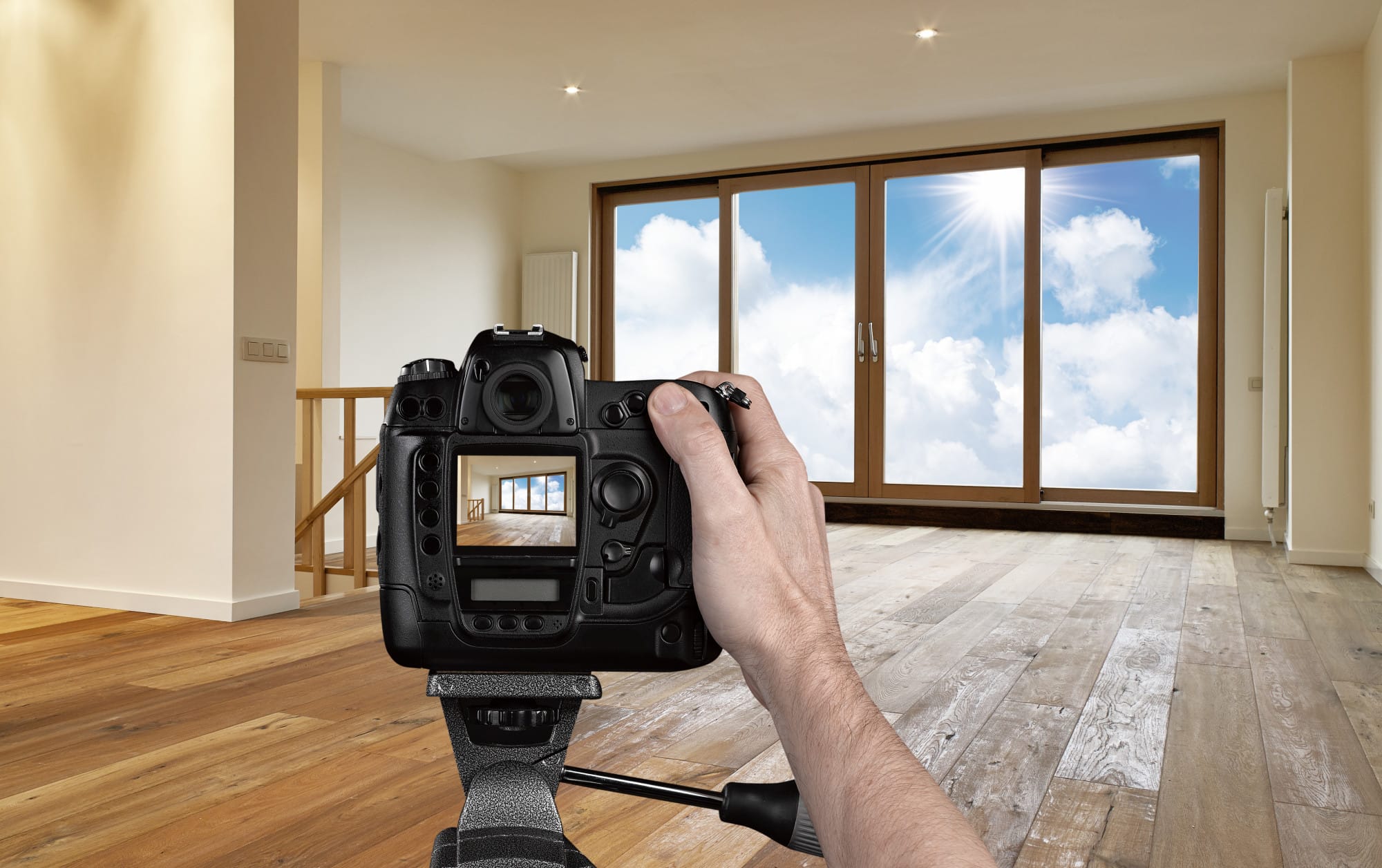 Better website images
As a real estate agent, you know that the quality of the images used for a property can make or break the entire listing. The same is true for your website. Nothing says "I couldn't be less interested" than uploading a blurry, poorly cropped, tiny photo from 15 years ago. If you have spent any time comparing real estate agent's websites you know the surprising number of them that use images that are just too small or not positioned well for where they're placed on the website. If your website has images that aren't ideal, it's time to change that now.
Images for your website should be just large enough to ensure they are not blurry on any device and small enough to load as fast as possible. A quick search for "compress images" on Google will reveal several free services where you can easily upload your photo and it will do the optimization work for you.
High-quality stock images are also a great option and can add more professionalism to your pages. There are many paid, and some great free (pixabay, Unsplash), resources online where you can find that perfect image for your website header, slider, or background.
Get a friend to help take your picture, spend some time finding that perfect stock image, or even hire a photographer if you need to, but don't ruin the credibility of your entire website due to an image that looks like it came from 1998. Show the person that is looking for an agent to sell their beautiful home that good, quality images are important to you.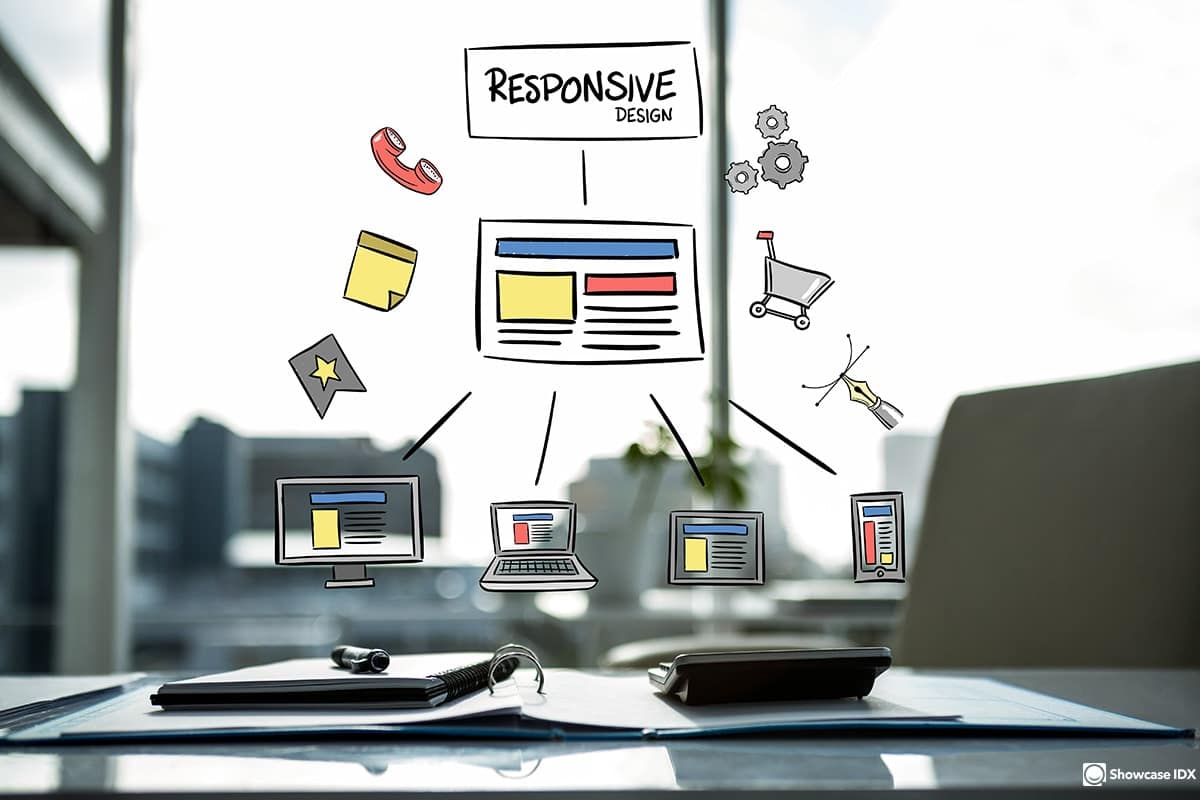 Clear the clutter
The vast majority of visitors to your website are looking for a single piece of information or to accomplish a task. If they can't do this quickly and easily, they'll leave. This is why your website should be organized, easy to read, and clear of any distractions that aren't absolutely necessary to your two primary objectives; establishing trust and acquiring leads. Anything that doesn't aid to one of these two objectives should get the ax.
It can be tempting to add tools, information, or widgets to your website that someone at some point may have a use for but, let's be honest, most of these resources are easy to find online, they aren't why your visitor came to your site, and they don't lend themselves to making the most out of the valuable space you have to make the best first impression.
Each page on your website is telling a story and/or working toward a single goal. Keep the visitor focused and leave out distractions that lead them away from your most wanted response.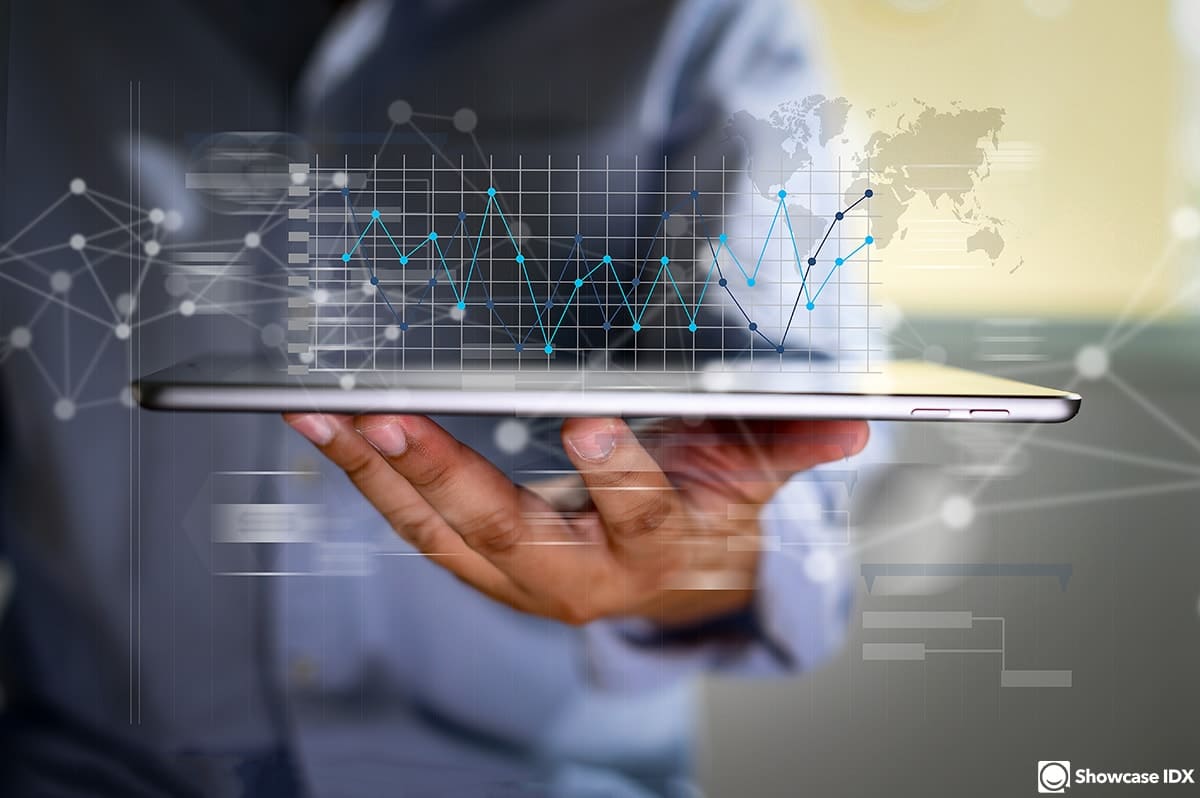 Know your website statistics – take action
Knowing how well your website is performing and why is key to understanding the best way to spend your time marketing and how to better convert your website visitors into leads. For this, a great tool for a real estate agent is Google Analytics and Google Search Console to get insight on your website performance, overall site health, and how your website looks in the eyes of search engines.
Are you able to answer the following questions about your website?
What sources are sending the most traffic to your website?
What pages are getting the most visitors on your website?
What keywords are you ranking best for on Google? Are these pages converting?
How long are visitors staying on your site once they arrive?
What is the bounce rate for your overall site and individual pages?
What devices are people using when accessing your website?
Spend some time finding answers to these questions and going over your website statistics. Constantly strive to improve your content, provide what people are looking for, and increase the conversion rate across your site. The more information you have, the more informed decisions you will be able to make for your website, and your business, going forward.
Conclusion
We often have the tendency to view and treat our website as an item on our marketing checklist. We set it up, throw some generic content together, and cross it off our list.
However, owning your website is owning your piece of online real estate. You are in control. You make the decisions. You are able to shape the perspective of how your community and the rest of the world see you as a real estate professional. How will you make the most of it?
---
The author's views are entirely his or her own (excluding the unlikely event of hypnosis) and may not always reflect the views of Showcase IDX.
---
Robert Brock is Owner of Brock Creative Projects, one of the Top Real Estate Marketing Agencies in the United States and a Showcase IDX Certified Partner.