The
Leading IDX Plugin
for WordPress Websites
Turn your WordPress website into the hub of your brand, lead generation, and marketing with Showcase IDX.
Additional Traffic Our Agents Get From Google
Consumers Using Our Search on Agent Websites
Showcase IDX Growth
Last Year
Minutes Searched On Customers' Websites
Trusted by thousands of agents from North America's most successful brokerages
Powerful lead capture tools will capture visitors and our integrated CRM will help you turn them into clients.
Position yourself as the local real estate market expert. Give your business the website it deserves.
Our state-of-the-art search widgets keep visitors coming back to your website and encourages them to invite their friends.​
Give Your Clients The Tools They Expect
The Most Powerful IDX Plugin For WordPress
User-Friendly Property Search
Make your site sticky with the portal-quality search for agent and brokerage websites. Modern search options that buyers and sellers love. Showcase IDX's proprietary indexes to let you search across seamlessly across multiple MLS feeds. The Fastest, easiest way to search.
State-of-the-Art Mapping Tools
Showcase IDX's search seamlessly combines advanced map-based searching with the ability to drill down to search detailed MLS features without feeling overwhelmed. Fully integrated map search. Lightning fast search response times. #1 polygon search available for real estate websites.
Real Estate CRM Tools & Integrations
Gain an intimate understanding of your clients and access your hottest contacts that need your attention. Understand your client needs better with real-time IDX and search activity. Automate your follow-up with personalized, smart content to keep the conversation going. Already have a CRM? Send your lead activity to your favorite CRM with our lead integrations.
Deep WordPress Integration
Our IDX WordPress plugin lets you integrate your search deeper into your real estate website than any other IDX. Our unique combination of the latest technologies means that our search is faster than any other IDX without sacrificing indexability, design, or user experience.
Easy for technology novices. Powerful For pros.
The best consumer experiences are built with Showcase IDX. Define yourself as the local expert.
Our expert onboarding team will be with you every step of the way.
Stand out from the crowd
Give your business an elegant, professional web presence that looks great on any device and offers clients a truly modern search.
Build your online platform
A value-packed website where you can build your brand and tell your story in your own words is your best bet for creating a growing real estate business.
Provide an experience, not just facts
Zillow, RedFin, Purple Bricks, and many others are trying to disrupt the industry. The long game is based on forming, nurturing, and maintaining relationships and an experience that adds real value.
Future-proof your website
Let our team focus on innovation, security and updates. Your subscription includes seamless, continual updates to your IDX solution.
Join an active community
Learn strategies and actionable tips from our community of real estate agents, brokers and experts. Personal branding, marketing, SEO, social media that converts, and more.
Capture. Engage. Perform. Close.
Beat the big portals with a better search, powerful calls-to-action, and lead capture, and automated listings-based content to help you close more business.
Automate content creation
Our IDX WordPress plugin turns your website and marketing into a living platform, with drip emails to clients with new listings, continually updated hot sheets, and detailed listing pages.
Grow your business
Our mission is to give you the tools and knowledge to grow your business and make your life easier. If you ever have a question, we're happy to hop on the phone.
What Customers Are Saying
"Showcase IDX brings the leads!
"I am very happy to say Showcase IDX delivers the leads! I am often told by prospects and clients that our website is their favorite in town. A large amount of business is generated through our website presence."
Would You Bet Your Business On A IDX Solution?
We effectively compete every day with Zillow, Trulia and Redfin. Showcase Idx is critical to our success...Our site stats are over 12K unique users per week. That is up significantly from a year ago when we were on Wolfnet Idx.
What I have been looking for all along.
"I have used both Diverse Solutions and IhomeFinder. Neither delivered what I wanted. Since switching to Showcase, my bounce rate is down 20%, time spent on my site has doubled, and most importantly I am getting 4x more registrations on my site."
WHAT ARE YOU WAITING FOR?
"Since switching to Showcase, registrations and customer interaction have increased tremendously. Showcase is so much cleaner than just using our own MLS systems...easy to use even for a beginner starting their own website."
Your retention rate will be much higher
"No subdomains or Iframes is probably my favorite feature, but at the end of the day it's about Results. I think the biggest thing is how "sticky" their site becomes. With Showcase IDX, the retention rate is much higher."
I switched from IDX Broker
"I get more voluntary sign ups than I did with old provider. I think that speaks for itself."
Showcase IDX all day everyday!
"by far the best IDX solution out there. Forward thinking, always improving, with a clear focus on the interface - one of the major areas other providers fail. It feels like everyone else is still playing catch-up all these years later."
Best IDX Solution out there
"No solution even compares with what Showcase IDX offer. There is no way I would steer clients towards any other solution."
Best WordPress IDX, period.
"Simple to use (i.e. low bounce rates and high user engagement), great mapping with polygon search, fantastic mobile responsive functionality, 'login with facebook', ultra-fast, and they are always adding or updating functionalities."
The Best All-Around IDX For Realtors Wanting Results
"We were previously using another IDX for our client sites. As a digital agency focused on measurable results, we were frustrated with the limitations we had. We started researching alternatives and thank god we found Showcase IDX."
Head and shoulders above the rest, and it's really not even close.
"Showcase IDX is head and shoulders above the rest, and it's really not even close. We fully expect more of the agents and brokers we work with to love the value and flexibility Showcase IDX provides, especially as results our current users are seeing continue to improve."
An IDX Feed That's Above The Rest!
"Showcase IDX is a better solution in regards to search rankings. I love the hot sheets and the simplicity to create "hot sheets" for different areas."
Converts website leads at a high level
"Showcase IDX is leading the way in the world of WordPress IDX solutions. Clients love utilizing the Showcase IDX product with original features not found in any other product."
Best IDX plugin by far!
"Showcase IDX is now the only IDX I recommend to my clients. Visually, it is stunning and so much better than the other IDX's. To top it off, customer service is top notch"
Showcase IDX Support Team Rocks
"Showcase IDX has a streamlined interface and easy to navigate features that don't clutter our website or lock us into particular themes. But where they really shine is in their customer service."
Subscription Plans that fit Your Needs
Start with a 10-Day Free Trial with no setup fees. Then choose which plan works best for you. You can subscribe monthly, or yearly for a discount. You can cancel anytime.
Get started quickly with all the help you need
Showcase IDX makes it so easy for you to get started and have a beautiful IDX on your website in minutes. We know that not all agents are super techy, so we've made the installation easy, along with all the support you need.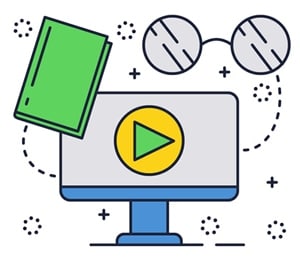 Every new customer gets a full month free with every single feature so you can figure out what works best for you.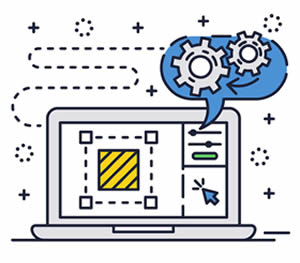 We're here to answer your questions, give you tips, and even walk you through installing it if you need it.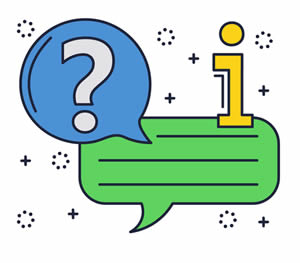 Getting started step one, but we're committed to helping you get the most out of your IDX website in the long run.