Websites are essential for any business in the current world scenario—and you want yours to stand out. Each site is unique, but the design, development, and launch processes are the same.
A good real estate website design will help create a powerful impression on the minds of visitors. You need to create a site using the latest design trends so it stands out. The best design offers an opportunity to create an unforgettable, unique personality.
This flexible web design checklist will help ensure you get all the critical components before publishing the website online.
The best design offers a balance between beautiful aesthetics and flawless functionality. It's time to create a fast and intuitive site, offering only vital information for your target audience.
Design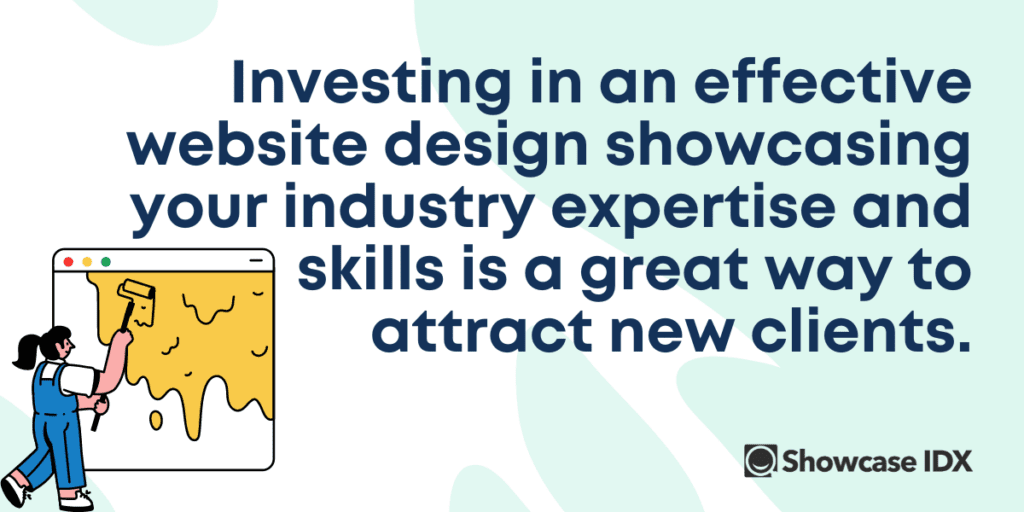 A website represents your company, sells your products, attracts visitors, generates business leads, and helps you gain more return on investment. Your site design should have a consistent brand message and structure that helps build loyalty with the customer.
Establish Your Branding
A brand is the tone of voice, character, and behavior. It's the proposition of communicating a consistent value associated with a single idea. The earlier you define a design development project, the easier the next steps will be.
Branding must carry through all your materials for your real estate to be successful. The theme should be consistent in your printed documents, business cards, social media accounts, and website design.
The design development phase involves creating a brand style guide. The essential elements are the brand story, color palette, images, typography, tone of voice, logo, and other visual assets.
A well-thought, thorough style guide puts your clients first. It helps create an engaging, recognizable personality and voice with which the audience can form a personal connection.
Consult the development checklist below when you're ready to work on your site's brand's visual and other sensory aspects. You'll find everything critical for a well-thought-out brand.
Brand Development Checklist:
The primary logo and variations—Create a logo that captures what you do and values. Make sure it renders well in multiple sizes.
Choose a color palette—Start with your primary brand color, complementary colors, and accent colors for capturing people's attention and Calls To Action (CTAs). Research the color theory early.
Typography and fonts—Choose one primary typeface, a secondary backup, and a tertiary font for good measure. Content should be legible after posting online or printing. Ensure the fonts and typography gel with your logo, as they often go together.
Photography—Adopt a cohesive, consistent style for your website, social media platforms, and other content. High-quality photography should accurately represent your firm—be inclusive too!
Icons—Select icons that match your overall image and style. They should be simple and clean because they are small and need proper rendering.
Illustrations—An illustration offers more dimension to your branding aspects. Choose a single style that will not overwhelm or confuse, but make sure it's harmonious with other visual elements.
Video—Animation should support your visual brand elements. Think about the text position in the video and have guidelines for anyone working on the assets.
Tone and voice—The step informs the messaging style of every content you create. Will you adopt a first, second, or third-person voice? Is your tone sarcastic, professional, or casual?
Your diction—The item helps you choose the words to express yourself. Those you choose can influence site visitors and social media followers subconsciously. Use words well and be mindful of the target audience.
Plan for Your New Website's Layout and Structure
Have a plan for all the web pages on your site and each page's layout. The best way to visualize your new site's look and feel is through wireframes or mockups.
A website wireframe maps out key features and navigation of a new site design. Wireframing gives an idea of the functionality before accounting for visual elements such as color schemes and content.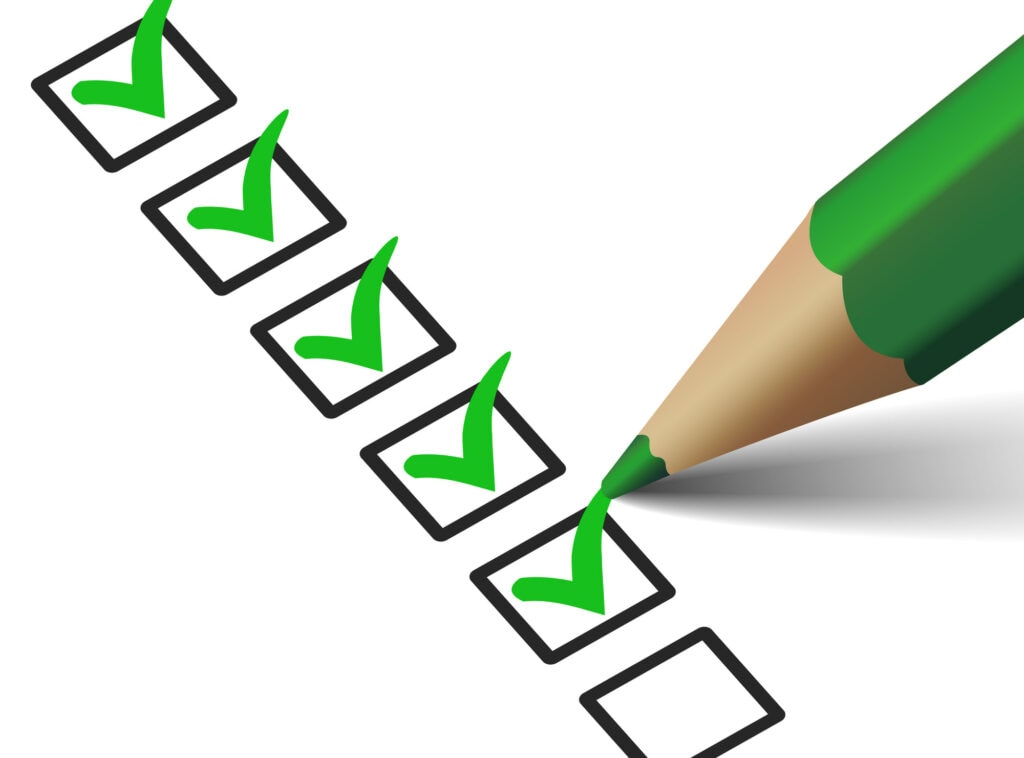 You can map layouts and features such as buttons and menus to assess the end-user experience. Wireframes also provide a practical way of mapping the website design project for your team members to see what needs completing.
Always create time for wireframing in the early design process stages to uncover errors in judgment. Further, wireframes foster a seamless workflow for your team.
Wireframes are complicated because they convey information about multiple abstract components of the website design process. A checklist provides the framework required for reading wireframes that help address the critical facets—one at a time.
Layout Checklist:
Navigation—Considers elements that control how visitors move around the website, including:
Primary or top-level sections
Secondary or subsection in a current section
Alternate routes of getting around—have at least one
Account access features such as login and log off
Flow—Determines how visitors get to the next step in the process through:

A primary action
A suggested next action
An alternate next action

Position orientation—Shows the visitor where they are on your website via:

The page title
A primary or secondary navigation state
Information hierarchy
Spatial context
Branding
Clear primary content
A clear central message
Easy-to-recognize secondary content
A clear connection between your primary and secondary content

The interaction—Determines how your system will invite and respond to user actions:

By offering an interactive component state
Providing error, info, and success messages
Website layout—How you display content on each page
Consider realistic sizing
Give content enough space to breathe
Create a balance of text and graphics

Behavior—The reactions of the system

Adopt a search result ranking algorithm such as popular and random
Confirm the destination of each link
Confirm asynchronous updates and calls

Your content—What the visitors see on a page
Have a content summary for every page
Specify language for:

Headlines
Feedback
Primary navigation
Functionality
A functional real estate website has a higher chance of attracting more visitors, keeping them on your site longer, and allowing them to convert into leads and eventual customers. There are several ways to improve your website's functionality design to enhance performance.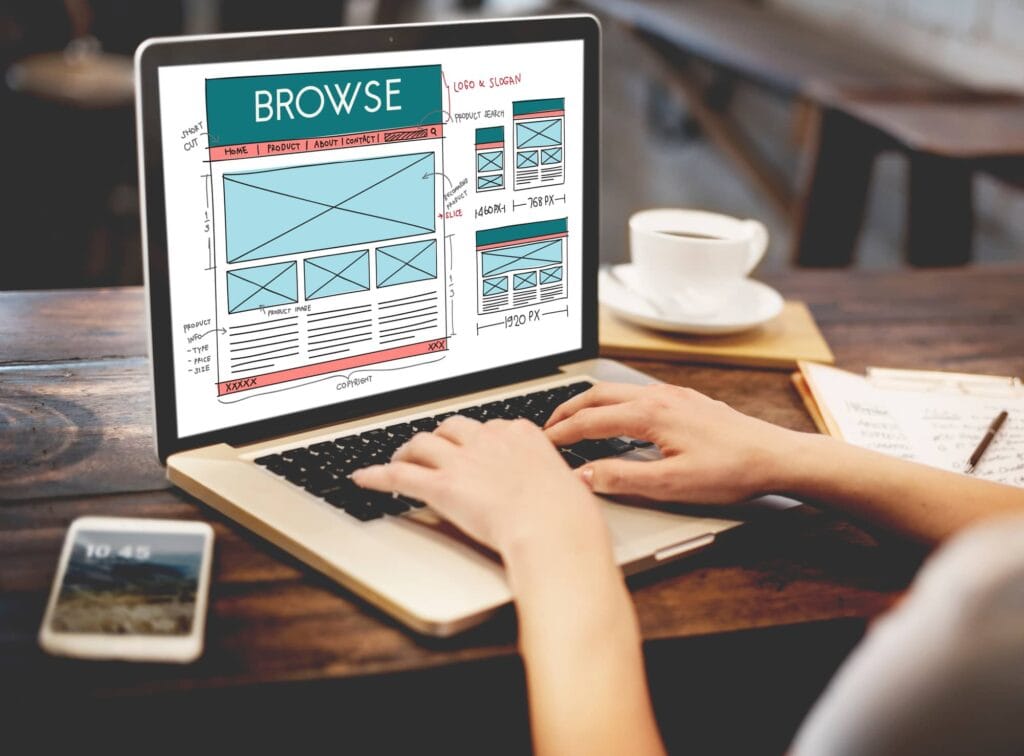 Here are two major types of improvements you can make to your design process to ensure functionality.
Ensure That all the Elements in Your Website are Functional
A wide range of elements can help ensure the best functionality when you start the design process of a real estate website. Some of these include:
Navigation menus
Search boxes
Social share icons
Links
Buttons
Forms
Sliders
Interactive maps
Other interactive features on your site
A validation process can help ensure the elements on your website conform to standards defined by various organizations. Validating ensures the elements interpret in the same way across all machines.
Conforming to regulations and standards is a way to make elements on the site universally understood. The process also involves going through the following element functionality best practices checklist.
Functionality Checklist:
The IDX process checklist.

Select a web developer to handle your site and an IDX data feed.
Create an agreement for submitting to the Information and Real Estate Service (IRES).
Wait for approval within one to two days.
The developer completes setting up an IDX data feed on the website.

Make sure all forms are working correctly and collecting user data.
Include social links to link to clients on Facebook, Twitter, LinkedIn, Instagram, and other relevant platforms.
Implement a search bar or other search function.
Make 404 pages fun and informative to reduce bounce rate and keep visitors on your site.
Check for broken internal and external links.
Check the spelling, punctuation, and text of the links.
Be Sure to Check for Design Responsiveness
Responsive web design suggests that the site should respond to the customer behavior and environment based on a screen platform, orientation, and size. The practice involves a mix of layouts and grids, CSS media queries, and images.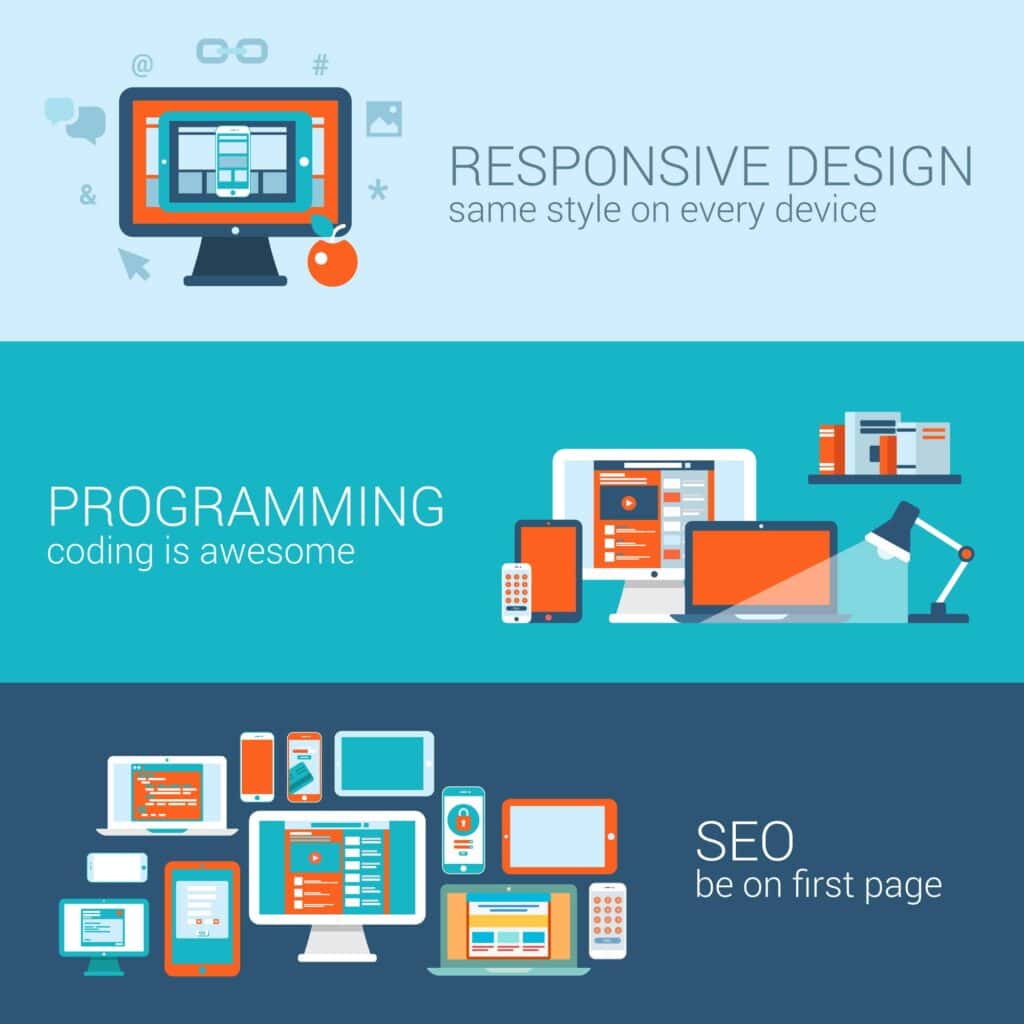 Your website automatically accommodates the screen size when the visitor moves from a desktop to a smartphone. The site switches image sizes, resolution, and scripting abilities, too. A responsive design can also hide items, such as background images, on small screens.
The decision on hidden content and functionality for various devices depends on the user's knowledge and requirements. Validation will help ensure you format everything correctly for desktops, laptops, tablets, and smartphones.
Design Responsiveness Checklist:
Test website navigation—This step ensures your menu renders properly on large and small screens.
Test fonts—Ensure site fonts are legible on multiple devices before testing the mobile response.
Device-browser combinations—Test the website on different browsers and devices to check responsiveness. Carry out this task regularly with the addition of a new operating system and device on the market.
Test visibility on small screens—Over 90% of internet users are on mobile devices like mobile phones or tablets. So, adopt a mobile-first approach when designing for fast response.
Test speed—Use alternate methods to display media on smaller devices if the site speed is slower than expected.
Element alignment testing—Proper alignment and rendering ensure a responsive web design that brings results.
Check content placement—Don't congest the elements on the small screen.
Cross-browser compatibility—Check your website is compatible with different browsers, operating systems, and resolutions.
Interactive user experience—Ensure the interactive experience doesn't change, no matter the device the visitor uses.
Mobile-friendliness of site pop ups—Ensure pop ups also respond to the screen.
Ensure Easy Navigation for Users
Navigating a website involves clicking and looking through resources on the internet, including the various pages that make up your site. Visitors navigate the website via a web browser and click on links that take them to other pages.
Common types of applicable links used for site navigation are:
Internal links—Used for connecting to pages within your website.
External links—Critical for connecting to pages on other sites.
Organize internal and external links using a menu framework featuring hyperlinked text. Otherwise, you can also do so with navigational buttons throughout the website to create a positive navigation experience.
A massive 94% of your online audience expects easy website navigation. For this reason, make sure links on your site are easily accessible and intuitively placed.
Navigation Checklist:
Set up a simple navigation hierarchy—Organize your drop-down menus (if you have them) logically and consistently. Create clickable category pages that lead to a list of subcategories. Accessible sub categories from the menu give visitors a clear view of everything you're offering.
Have a breadcrumb trail—The trail gives visitors a brief look at the parent, category, and subcategory structure of your website. This allows easy navigation to general pages they might be interested in.
Create a homepage link in your logo—The logo should be in the same position on all pages. Linking the logo to the homepage offers a consistent path back to a critical page on your site, no matter where a visitor is.
Have a sitemap—A link to a sitemap at the bottom of all pages ensures people have quick access to an overview of the website. Include links to all website pages or, at least, the main pages in the sitemap.
Create a secondary navigation menu—An extra navigation bar on each page helps visitors who might scroll past or overlook the main menu. Place the additional menu in the footer and the header. The position depends on your overall site design and user requirements.
Have a search function—Include a search bar in your navigation design. It offers one more way for visitors to navigate directly to a page they want.
Content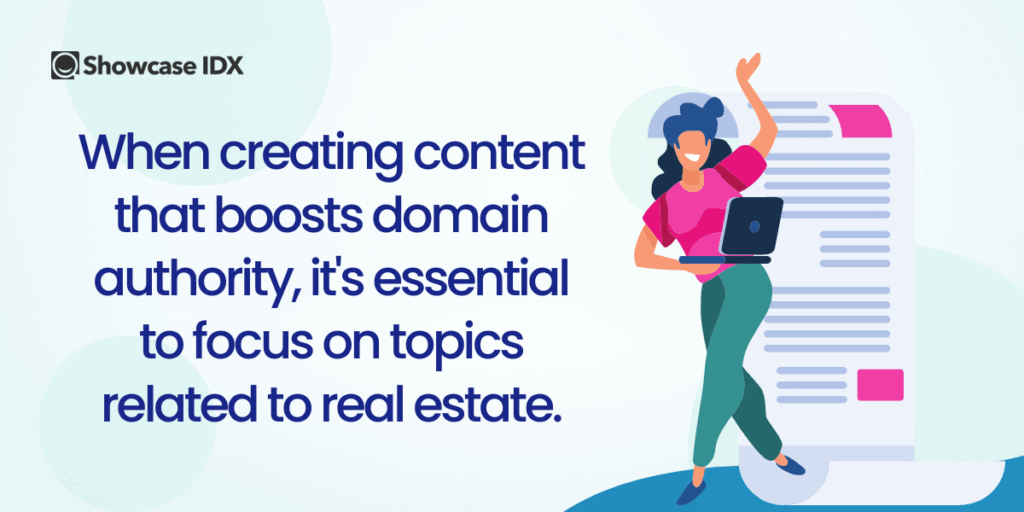 Content is the foundation of your website. All your content should point to the purpose of the site. For example, real estate websites should include property listings, how long you've been in the business, and much more to attract interested home buyers and sellers.
Content management includes website copy, visual assets, and SEO.
Website Copy/Content
Web copy is the core text visitors see when they visit your website. It tells them everything about your brand and site. Copy is on your home page, about page, product and services pages, and other top-level pages on your website.
Web content is any writing on your website, other than on top-level pages, including blog posts, product page descriptions, community pages, and others. You use web content to market the business goals rather than outright selling it, hence the generic term content marketing.
Content marketing doesn't sell your services and products. Instead, it gets people interested in your brand to warm up to purchase the firm. The content also helps customer trust and like your business, which is critical if you want them to purchase from you.
Content Checklist:
Create a homepage—An informative and engaging homepage helps visitors find what they want, and encourages them to explore your site and convert. The homepage checklist includes the following:

A headline and call to action.
Explains why your business is different.
Offers links to your services and products.
Introduce your company to the visitor.
Share testimonials.

About Us page—The page is just as important as the rest for your web copy. Items to include in the design process are:

Your brand's backstory.
Emphasis on what makes your firm unique.
Your qualifications.

Service pages—List the services you're offering. The service page should have:

A list of services you offer and their descriptions.
The benefits that potential customers gain by coming to you.
Pricing for umbrella services.

Product pages—Real estate companies need somewhere to showcase their properties. Product pages are like service pages, but shorter. The pages are also exclusive to specific properties. Common items for the page include:

The product name in the name.
An address.
High-quality, professional images of the property
A product description highlighting key features and Unique Selling Points (USPs)

Blog—The section helps improve your credibility and authority, and increase search engine rankings. Each blog posting should:

Have a catchy headline.
Present relevant content.
Contain simple language.
Contain no fluff.
Feature headings and subheadings that break up blog posts into sections
Have a CTA to invite visitors to request a quote, contact you, share, or comment

Contact page—The page can affect whether prospects contact you. Make sure the contact page has:

A brief paragraph inviting visitors to contact you.
Contact information, including a phone number, email address, and links to social media accounts.
Contact form for visitors to quickly and easily send inquiries.
Visual Assets
Visuals are a critical part of a website design. Visual content can bring in traffic, retain your audience, bring you backlinks, and encourage social share.
People will absorb only 10% of what they hear. Pairing written text with relevant photo galleries helps the audience hold 65% of the information three days later.
Virtual Assets Checklist:
If you're ready to tap into visual marketing, here are a few types of visual content to consider for your new site:
Native video—Video specifically for a social network. For example, you can have a video for Twitter, LinkedIn, Facebook, or Instagram.
Ultimate guides—They offer a complete guide on a single page. The media offers visitors looking for a one-stop shopping experience with everything they need to know about a topic.
Infographic guest posts—The task involves guest posting with an infographic.
Data visualizations—This involves presenting data with easy-to-digest visualizations such as charts or graphs.
Embedded blog post videos—These are short videos that embed into a blog post. They are perfect for explaining techniques, strategies, or concepts you discuss in the blog.
Flowcharts—Visual content that helps understand "if X then Y" easily.
Explainer infographics—The infographic teaches your audience a fresh approach or strategy.
Screenshots—An image of your screen that helps bring technical content to life.
Interactive content—Changes or moves based on how your visitor interacts with it. The media helps your content stand out from static blog posts covering the same topic.
Photo carousels—Attention-grabbing and visually pleasing content that encourages visitors to interact with it. Carousels can include videos or images that tell an interesting story.
Slideshows—Sliders help improve the user experience by presenting information in an easy-to-digest manner. Further, you can show all your impressive properties immediately.
Portfolio—An online portfolio represents what you do, your skills, and your experiences. It also makes you memorable and easy to talk about.
Map—Maps allow visitors to view your business or properties online. Users can zoom in and explore specific areas of interest without leaving their offices or homes.
SEO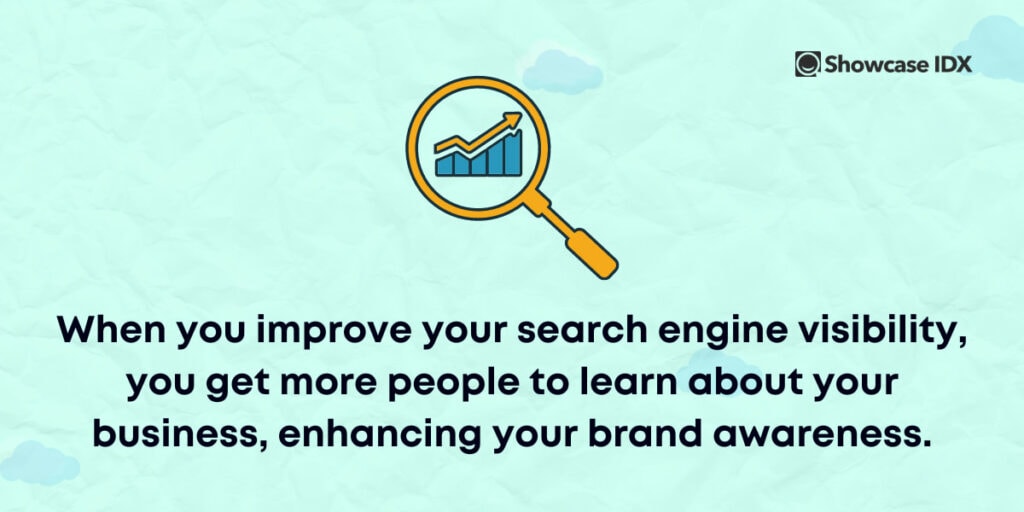 Over 3.5 billion Google searches occur daily, which means Search Engine Optimization (SEO) is a critical component of the design process of your website. SEO is an ongoing process that involves adjusting your site to boost the quality traffic you receive.
Google and other search engines use algorithms to determine what websites appear in response to a search. Search engines update these algorithms frequently, but there are many ways to predict how they assess your website.
Sites that don't appear at the top of the Search Engine Results Pages (SERPs) are considered non-existent by visitors. This is why it's critical to focus on taking your website to the top of the list for targeted keywords.
However, over 200 factors influence the ranking of your website. Some are specific to a page, while others depend on the service provider hosting your content.
SEO tips to optimize websites:
With that said, here's the ultimate SEO checklist for your website:
On-page SEO checklist—These are critical things you should do for each piece of content on your website:

Perform keyword research using third-party tools.
Target keywords you can rank for, especially those with less competition and medium-volume traffic, to avoid creating generic content.
Offer high-quality content in answer to visitor search queries.
Make sure the content length is enough to satisfy a visitor's query.
Place the target keyword (or synonyms) in the page title using the <title> tags.
Include the keyword in the <H1> header section of your content.
Include keyword in the <H2> and <H3> header sections to reinforce the topic
Ensure the target keyphrase appears within the first and last 100 words of your content.
Include an inviting meta description tag with a keyword.
Try incorporating the target keyword in the page URL.
Use words and phrases Google views as semantically related to your topic (LSI) in the content.
Focus on writing for your audience, not Google and other search engines.
Include an image at least every 200 words to break up large chunks of text.
Include the target keyword in the description of your first image.
Use correct grammar and spelling throughout your content.
Include video and other engaging content to improve user engagement.
Use relevant outgoing links to complement your content and improve website authority.
Encourage visitors to share your content using a CTA.
Encourage genuine user feedback because it shows visitors like your content.

Technical SEO checklist—These are items you should check on so you don't hurt your website rankings:

Verify your site on Google Search Console and fix any errors it throws off.
Ensure the website loads quickly.
Ask Google to fetch your content after publishing it so it's indexed quickly.
Use the Google Mobile-Friendly test to confirm your website is ready for viewing on phones.
Find and fix broken links in your content quickly.

Local SEO checklist—Local SEO means you're catering to a specific region. However, there are a few more things you need to do to rank for location-based searches. These include:

Ensuring your name, address, and phone on the Contact Us page are the same as that on Google.
Creating a Google Business Profile so the search engine records the proximity of your firm to the visitor's physical location.
Get excellent reviews on your business profile and other locations.
Always respond to negative reviews.
Create a Schema Location Markup for your website.
Analytics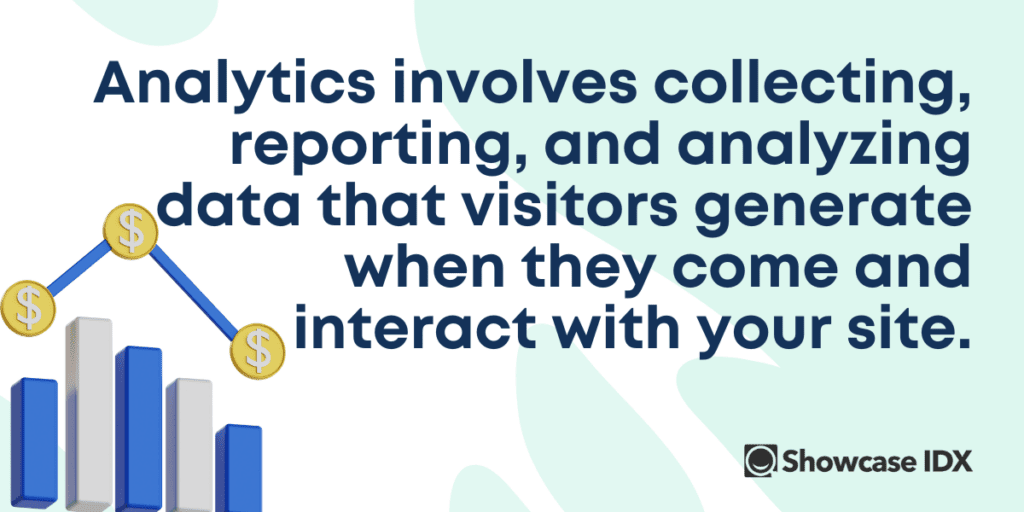 Analytics involves collecting, reporting, and analyzing data visitors generate when they come and interact with your site. The process helps you understand the online visitors, and the qualitative insights are critical in improving their experience.
For instance, marketing data analysis might show that most visitors use mobile phones. This discovery lets you focus on making your site more mobile-friendly.
Shaping your content strategy and SEO strategy is easier when using web analytics. Use data on the most viewed posts to understand the type of topics and content your audience appreciates.
Perhaps your website's traffic data shows organic traffic is higher than paid channels. This information means you should shift resources into an organic strategy rather than paid.
Google Analytics software is one of the most accessible tools for traffic monitoring—and it's free! The tool gives you a host of information, including:
The number of visitors on your website right now.
Cities and countries users are visiting from.
Devices your audience is using.
Interests of your visitors.
Channels driving the most traffic to your website.
Tracking how visitors navigate the site.
Checking the most popular pages on your website.
Check site load times.
Measure your website's conversion rate.
Track the top-selling types of properties and who is buying them.
Tracking clicks that happen on your website.
Slice and segment website activity to understand the motives of specific users.
Percentage of visitors leaving your site after viewing one page (bounce rate).
Steps for integrating Google Analytics into your website:
Sign in or create a Google Analytics account with an existing or new email
Set up your website (property) on Google Analytics with these steps:

Open Google Analytics after logging into your Google account.
Select "Admin" in the left-hand corner.
Tap the "+ Create Property" blue button in the "Property" column.
Input the property name.
Select "Show Advanced Options" and turn on "Create a Universal Analytics property."
Enter your site URL.
Set up Universal Analytics and Google Analytics 4 properties.
Tap "Next."
Fill in the required information, including the number of employees and how you'll use Google Analytics.
Tap "Create."
Agree to the Terms of Service and complete registration.
Move on to the next step and import data from your site after adding it to Google Analytics.

Filter data in Google Analytics so you see only what's relevant to you:

Choose Admin.
Tap "+ Create View" in the View column.
Choose a website and type in the name for the view.
Choose a reporting time zone.
Select "Create View."

Get the Google Analytics tracking code:

Choose Admin.
Select an account you require the code for from the drop-down menu under the Account column,
Choose the property,
Select "Tracking Info" then "Tracking Code" in the Property column,
The tracking code appears in the top left-hand corner and the global site tag is in a highlighted box,
Add tracking code to your site by adding the global site tag to each page after the <head> section you want to track for a custom-built site. BigCommerce, Wix, and other website platforms allow inputting the tracking ID in the administration panel.
The Google Analytics Academy is an excellent place to learn how to optimize the tool.
Backup & Security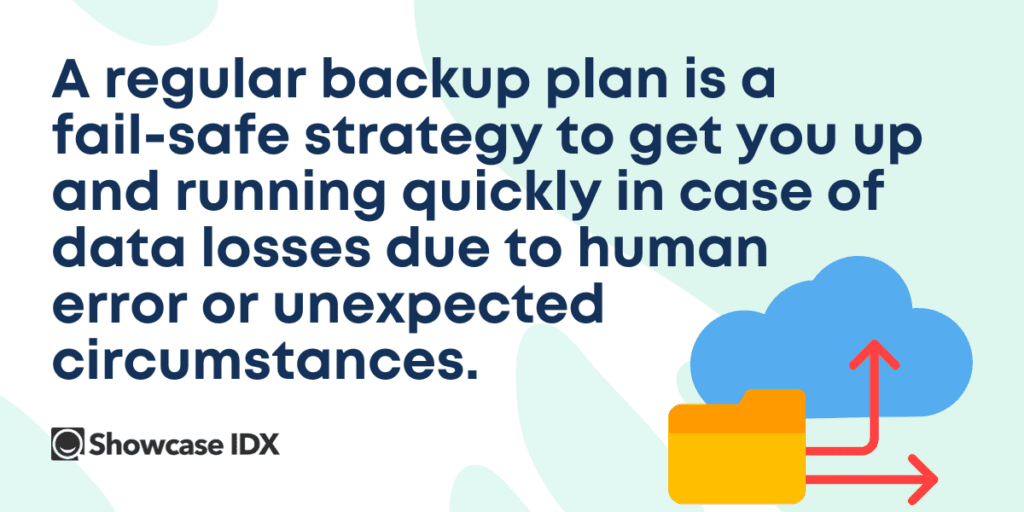 You must have a copy of your site regularly, depending on the frequency of updates. For instance, a real estate website that receives new properties or promotions daily requires backups at least every 30 days.
It's more critical if you're running the website on a shared host. Open-source technologies such as Joomla, WordPress, Magento, and Drupal increase the chances of getting hacked.
A regular backup plan is a fail-safe strategy to get you up and running quickly in case of data losses due to human error or unexpected circumstances. Backing up your website also helps protect client data and allows for business continuity after an attack.
Your website deals with a lot of data, and hackers would love to get their hands on it. Some information includes Social Security numbers, client bank accounts, and other personal data. Personally Identifiable Information (PII) is a lucrative business for scammers and can be costly if you don't protect customer data.
Hacks can result in lawsuits from angry clients, loss of reputation, government fines, and even permanent shutdowns.
The average data breach cost is $4.35 million, and 83% of businesses have experienced over one data breach. Common breaches include compromised or stolen credentials. Studies show that you should be wary of malware and other software that can compromise your website's security.
Here are steps to improve your website's safety:
Keep all software up to date to minimize security risks from third parties.
Use secure passwords and update them frequently.
Automate your backup schedule.
Install or set up an SSL certificate.
Limit permission and access to your site's back office system.
Invest in anti-malware software to prevent external threats.
Reduce or minimize cross-site scripting (XSS) using a Web Application Firewall (WAF).
Minimize or reduce SQL injection vulnerabilities using a whitelist, filtering user input, and setting up a firewall.
Monitor your site for traffic surges and use Distributed Denial of Service (DDoS) mitigation services.
During the design process, build an extra layer of barrier between the internet and your website using WAFs to determine which traffic is safe.
Compliance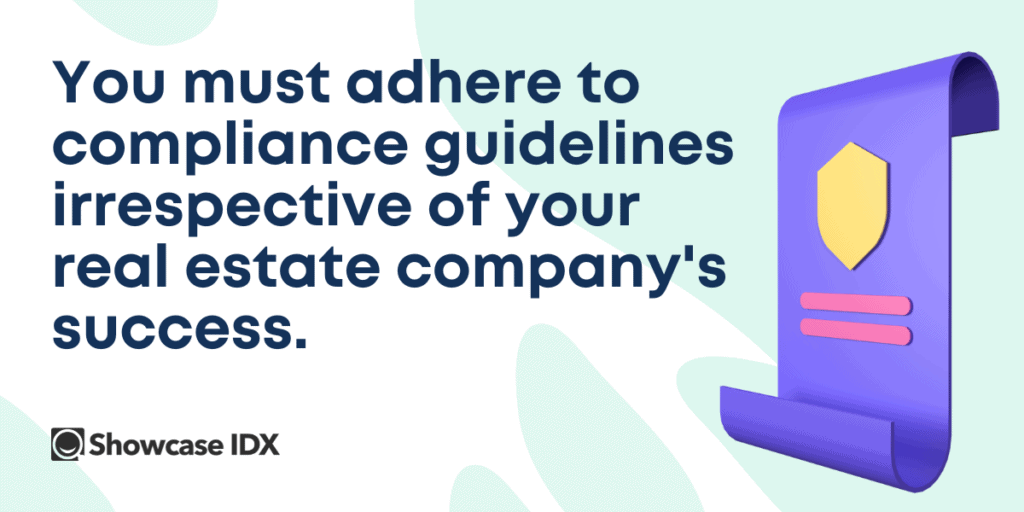 You must adhere to compliance guidelines irrespective of your real estate company's success. Failure of this may mean expensive legal lawsuits against you. Hiring a competent legal team and paying hefty fines is another additional cost.
Multiple compliance standards apply to websites. You can optionally consider complying with some, but others are required to run a business online.
Below is a highlight of common compliance standards. The list is not exhaustive, but a primer into each rule:
In addition to compliance with the rules above, your website must have these standard disclosures, legal documents, and pages:
Privacy Policy
Refund Policy
A Disclaimer Page
Cookies Policy
About Us
Terms & Conditions of Use
Comment Policy
Patents, Trademarks & Corporate Policies
Notice of Copyright
FAQs Checklist for Website Design
Here are common questions about the design process of websites for real estate businesses.
What do you check on a website?
Here's a checklist of seven things to check on your website before launching:
Design
Functionality
Content
SEO
Analytics
Backup and security
Compliance
What are website requirements?
Website requirements list of critical characteristics, capabilities, or functions related to your site and plans for creating it. The requirements articulate the goals and objectives of the development and web design process while outlining restraints and stakeholders.
Most requirements, at the higher level, can fall into one of these categories:
Business requirements—They describe the problems the business intends to solve with the website
User requirements—A description of user expectations and how they interact with the site
Functional requirements—Documentation on how the website behaves and specifies what's required for development
Quality of service requirements—The characteristics that enable the website to stay effective and possible constraints
Implementation requirements—A description of changes in the team roles, processes, system migration, and others
What is the most important thing for a website?
There isn't one thing that can make all the difference on its own. However, content is king in today's digital marketing world.
Without content, your site is an advertisement and is not an effective online marketing strategy. The goal of any website design should always be to build an online resource for the audience.
Your goal as a real estate agent should be to empower visitors, not simply sell them properties. Showing that their interests come first to you gives visitors a reason to come back, increasing the likelihood of a transaction and more.
Ensure your site has the following:
Detailed product descriptions
In-depth support information for each product or listing
A responsive technical support system
Easy-to-find contact information
Product sales sheets, how-to guides, white papers, and others
How do you check if a website is good?
Run your website through essential health and safety checks to confirm it's good enough to present to the public.
The checklist involves these steps:
Checking site speed and make it load faster by removing large images files, unclean code, and changing your host
Confirm mobile responsiveness of the website
Confirming focus on your brand through forms that follow function, icons, colors, logo, and font
Creating interesting and readable content with clear product descriptions and calls to action
Ensure clear navigation
Offer a search function
Implement analytics
Make sure all links are working
Confirm the security of the website and information
Add a contact page or form
What does a basic website consist of?
These parts create the backbone of any website:
The head and menu section
An image, series of images, or even video immediately under the header
Website content
A footer
Where can I find a website developer or SEO to help me with my website?
Check out our list of the best real estate websites and SEO developers if you have no idea where to find outstanding talent. The directory of certified partners is convenient when:
You don't have time to work on your website
You have little to no experience creating websites
Don't know what it takes to drive results with your real estate site
You want a website that stands out from the crowd and offers the audience a memorable experience
Examples of excellent firms with competent web and SEO development teams include:
Busy Task
Digital Eclipse
MBDMG
Known Digital Marketing
The development teams of these partners can create a fully customized site unique to your firm. Contact one of the partners and see how they can help you build a beautiful online portal.
Where can I find examples of great real estate websites?
Find our list of the best examples of Showcase IDX-powered websites. The directory is dedicated to real estate websites that boast excellent branding, functionality, and content. These sites update listings fast, offer multiple tools for sellers and buyers, and streamline the selling and buying process to make it more efficient.
Setting up and running a real estate website can feel overwhelming when you need help knowing where to start. To give you a head start on your journey, here are some excellent examples for inspiration:
Freestone Properties
RealTrends Properties
Foss Real Estate Group
Chris Properties