Are you looking to dominate your local real estate market and secure more leads this year? You're in luck. We've compiled the ultimate list of 127 real estate blog ideas, so you're never at a loss when you sit down to write your next post.
By creating fresh, informative content tailored for the real estate industry, you can engage and attract potential clients who will trust and respect your expertise.
This comprehensive guide makes finding real estate blog topics that speak to prospects easier. So let's get started by exploring some of our favorite real estate blog post ideas for a website.
Blog Ideas About Your Target Audiences
Here are real estate blog post ideas you can use to shine the spotlight on your existing and prospective clients.
Inside Look at One of Your Client's Newest Properties
Showcase a recently listed property. You can take your readers on a virtual home tour, highlighting its best features and providing information about the neighborhood.
Doing this helps readers visualize what they will experience after buying the home. Use a contact page call to action here.
Feature Client Testimonials
Client testimonials are a powerful way to build trust with your readers and potential clients. By featuring a testimonial on your blog, you can share the positive experiences that others have had working with you. In addition, it can build your reputation as a trusted and experienced agent.
Feature a Client's Home
Guiding prospective clients through the home, you can emphasize its most attractive elements and give them all of the facts about the area, like nearby attractions. You should also use this type of post on social media. It will help to generate more interest in the property.
Feature a Client's Home Rental
To do so make sure to:
Use a real estate blog post to showcase rental properties and attract tenants.
Include pictures of the rental property and its features.
Pass on information about the rental process.
You could also include testimonials from previous tenants about their experience renting the property.
Shine the Spotlight on Existing Clients
Take time to write about clients you love working with. It will provide insight to prospective clients about what you need from them to ensure a quality working relationship.
Blog Ideas About the Points of Interest in Your Local Area
Providing information about points of interest in your local area will help clients and potential clients understand what it's like to live there. Here are some blog ideas that you can use to showcase the local area specific to your property listings.
Affordable Local Properties
Information about budget-friendly properties can help first-time home buyers or those on a budget find their dream home. Include details about property features. List tips that help the reader remain focused on their budget. Help them understand that excitement while walking through properties can often lead to overspending.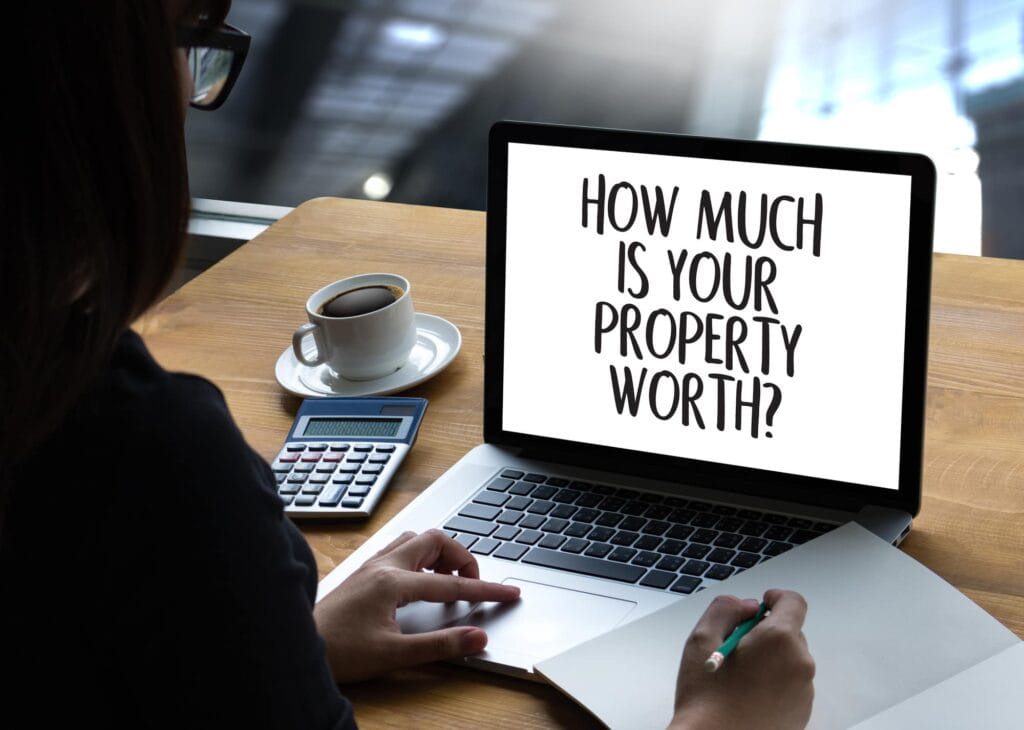 Luxury Properties
If luxury properties are a specialty, a blog post about the topic will showcase your expertise. Post plenty of dazzling pictures. Offer advice about how to locate the perfect location.
Property Types Available in the Area
Offer an overview of different types of available properties, from single-family homes to townhouses, condos, and more. Buyers looking for specific property types will hone in on their favorites and contact you.
Celebrity Properties in the Vicinity
If there are any celebrity properties in your local area, a blog post about them can generate interest and attract readers. Share pictures of the properties, their features, and the surrounding area.
Properties with Historical Importance
Create blog posts that discuss the local area's history. Post property pictures, their historical significance, and the neighborhood information. As you talk about history, use past stories to interest your blog readers.
Pet-Friendly Properties
Finding the perfect home for pet owners can become challenging. Share properties that pet owners will find suitable. Highlight their features and the surrounding area. Showcase your expertise in finding properties that accommodate furry friends.
List of Schools and Educational Facilities
A good school district is a top priority for many families. Create a comprehensive list of schools and educational facilities in your local area. Include information about their ratings and the surrounding neighborhoods.
Popular Restaurants
Your local dining scene is worth showcasing. Highlight some of the most popular restaurants in the area, their menus, and their locations. Share your insider knowledge and recommendations of where to dine.
Lesser-Known Restaurants Frequented by Locals
Showcase lesser-known local favorites. Blog about the uniqueness of each restaurant. Highlight the owners or interesting stories about patrons or the establishment's history. Relate the information to the neighborhood. Help your readers understand why they should consider buying a listing there.
Tourist Areas
Highlight some of the most popular tourist areas in your local area, their history, and what to expect when visiting. Share your tips and recommendations for making the most of a visit, whether it is playing at local golf courses, visiting the best coffee shops, or going on day trips to nearby locations.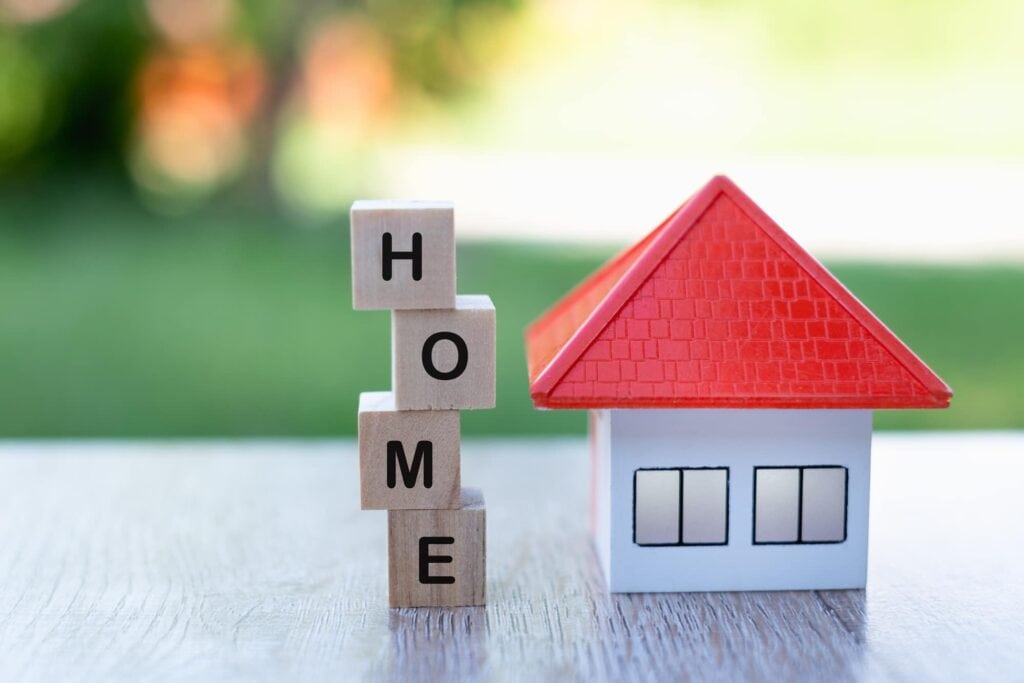 Outdoor Spaces and Parks
Write about the best outdoor areas. Give solid reasons to visit. Share your favorite places to relax, exercise, or spend time with the family. Use the opportunity to generate phone calls so you can talk about listings near these outdoor spaces.
Available Transportation
Discuss the different transportation options available in your local area. Put information about public transportation, bike lanes, and parking options on your blog. Share your expert tips on how to navigate the area efficiently.
Nightlife
Your local area's nightlife scene is worth showcasing. Reveal the most popular bars, clubs, and live music venues in the area. Update your real estate posts with upcoming events or festivals.
Storage Units in the Local Area
Provide details about the various storage units available. List pricing and location information. Share your tips on how to select the right storage solution for different needs.
Focus on Other Areas That Might Interest Your Target Audience
Consider the interests of your best-fit clients. You might write about local job opportunities, popular gyms, or the best hair salons. The possibilities are endless if you use your imagination.
Blog About Yourself and What You Do as an Agent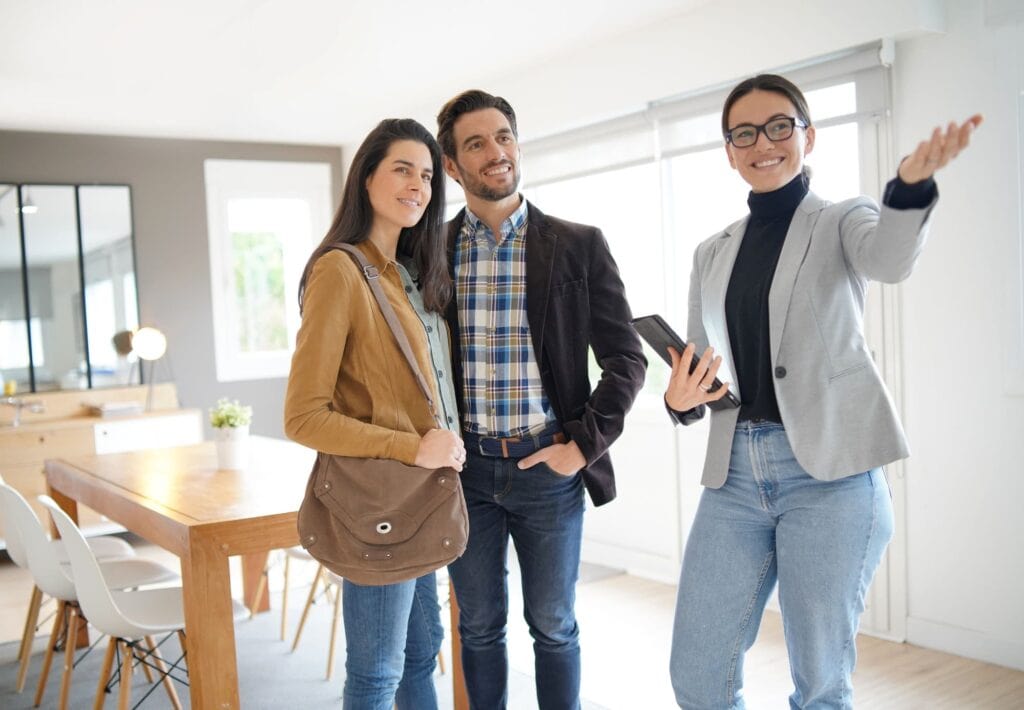 As an agent, your brand is as crucial as the properties you represent. Use the following ideas to introduce yourself and showcase your skills as an agent.
10 Things Your Real Estate Agent Might Not Tell You (based on your experience as a real estate agent)
As an experienced agent, you have a wealth of knowledge and insight that can benefit potential clients. Share insider tips and tricks that you've learned throughout your career. You might write about the buying and selling process, the local market, and other valuable insights.
Talk About Your Most Memorable Experiences As a Real Estate Agent
Highlight the challenging or unique cases you've had as a real estate agent, the properties you helped clients purchase or sell, or a particularly memorable closing.
Discuss Your Biggest Sale
Share the property, the sale process, and the final sale price. Writing this type of real estate blog post will reveal some of your unique skills as a realtor.
Discuss What You've Learned as a Real Estate Agent
Uncover valuable knowledge about the purchase and sale process, your community housing market, or other secrets that can give your clients an edge. For example, you could write about the benefits of working with an experienced real estate agent.
Use these additional ideas as you blog about what you do as a realtor.
Your expectations for the future real estate market
Tips for buying a second home
A behind-the-scenes look into your role
Share Home Maintenance Tips
Homeownership comes with many responsibilities. One of them is keeping a home in good condition. Share tips and advice on home maintenance to help clients keep their homes in top shape.
Lawn Care Tips
A well-maintained lawn can make a big difference in the overall appearance of a home. Give blog readers tips and advice on how to keep a lawn healthy. From mowing and watering to fertilizing and aerating, you can help your clients keep their lawns in top shape.
Tips on How to Maintain a Home's Exterior
The exterior of a home is the first thing people see. Let blog visitors know that keeping it in good condition will help their home's resale value. Talk to them about painting, siding, and roofing.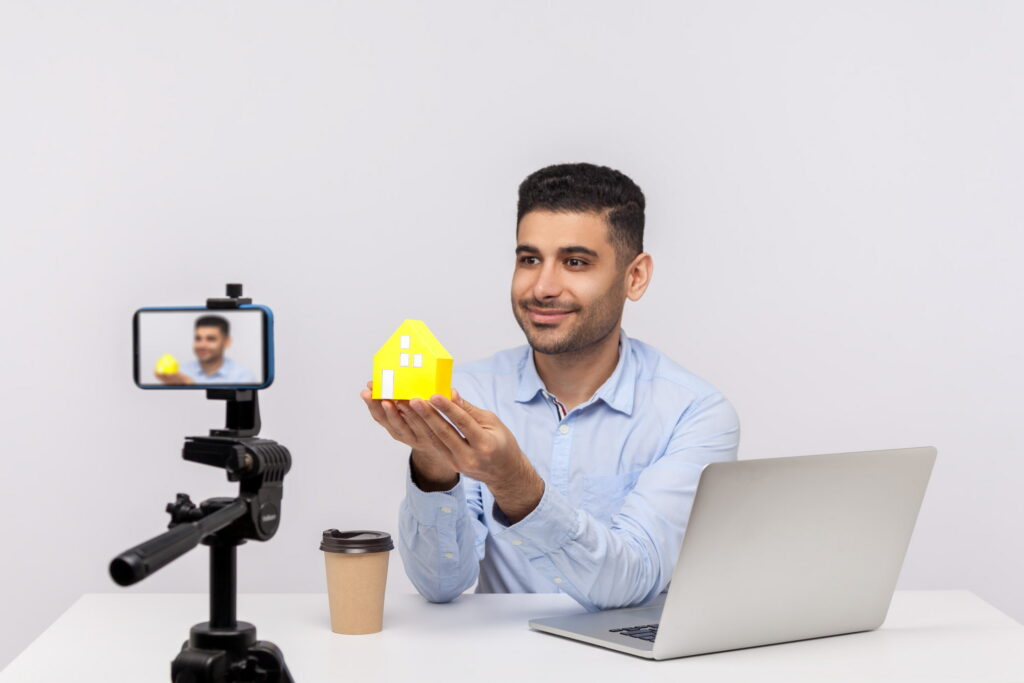 Tips on Maintaining a Home's Interior
Share tips on how to maintain a home's interior, including information on cleaning, decorating, and updating. Don't forget to mention the power of a fresh coat of paint.
Tips on Maintaining Your Utilities in Tip-Top Shape
Proper maintenance of a home's utilities can help save on bills and avoid costly repairs. Write about heating and cooling systems, plumbing, and electrical systems.
Tips on How to Save on Bills
Homeowners are always looking for ways to save money. Teach clients how to use energy-efficient appliances, home automation, and home security systems.
Other Real Estate Care and Maintenance Topics
You can also write about anything from home organization to DIY projects. Continue to brainstorm about your expertise in this area. Turn each idea into a new real estate blog post.
Write About Your Listings
As a real estate agent, you have the opportunity to showcase your listings to potential buyers.
Luxury Properties
List detailed information about each luxury property, including its features and any unique selling points. Provide high-quality images and virtual tours to give potential buyers an idea of what to expect.
Properties with Special Features
If you have properties with special features in your listings, create a blog post about them. You can write about properties with unique architecture, large lots or beautiful views, energy-efficient properties, or smart-home-enabled benefits.
Featured Listings
Consider adding a "featured listings" section on your blog. Use these sub-sections to highlight the following ideas.
Featured Listings of the Week
Featured Listings of the Month
Featured Listings of the Season
Featured Listings of the Year
For each of the above listings, select one or a few of your listings to highlight for the period. Create a blog post about them. Share detailed information about each property, its features, and any unique selling points. Post pictures. Include virtual tours.
Newly-Constructed Homes
Many buyers favor newly-constructed homes as they provide a move-in ready property option. Build out articles that teach blog visitors what they need to know about new homes. Give them tips about how to work with contractors. Help them understand how to walk the property to find areas that contractors need to fix.
Foreclosed Homes
Foreclosures can turn into lucrative opportunities for buyers looking for a deal. These homes sell at a reduced price after a bank repossesses them. They may require some repairs. With a little work, they can be an effective investment. Tell your readers everything they need to know about the process.
Condos/Apartments
High-rise living is a popular choice for many buyers and renters. Share information on the condos and apartments you have in your listings. Focus on everything that you think readers will enjoy about the property. You can also give tips about making a small space look larger.
Vacant Lots
For those looking to build their dream home, a vacant lot is the perfect opportunity. Share your expertise on the best location, zoning, and size for the property. Offer suggestions for architects, builders, and designers. Other tips might include property taxes.
Rental Properties
Investment properties can help your clients generate passive income. Inform your readers about the different types of rental properties on your inventory list.
Help them understand what type of tenant is most suitable for the properties and the potential return on investment. Consider offering general tips like tenant screening, rent collection, and real estate tax deductions.
Multi-Family Houses
These properties typically have multiple units, allowing for multiple renters and multiple sources of income.
Share the benefits of owning a multi-family property. Show how it can generate rental income. Highlight the features of the properties you have listed. In addition, you can talk about the legal side of real estate investing and the importance of having a qualified real estate lawyer.
Single-Family Homes
Clients looking for a single-family house typically want a yard and a separate living area for each family member. They are perfect for families or those looking for a little more privacy.
Provide an in-depth analysis of the single-family homes you have listed, highlighting all the features and benefits. Offer tips about how to get a home for their desired price.
Townhomes
Townhomes are an option for those looking for a low-maintenance option. These properties are typically attached to other homes and have shared walls. However, they have their private entrance. Share the benefits of owning a townhome, such as low-maintenance and proximity to amenities. Offer tips on how to make the most of the smaller space.
Other real estate blog post ideas about your listing include the following.
Highlight fixer-upper properties and renovation tips
Share short-sales and foreclosure listings
Showcase commercial listings like office buildings and retail spaces
Share Your Insights for Future Trends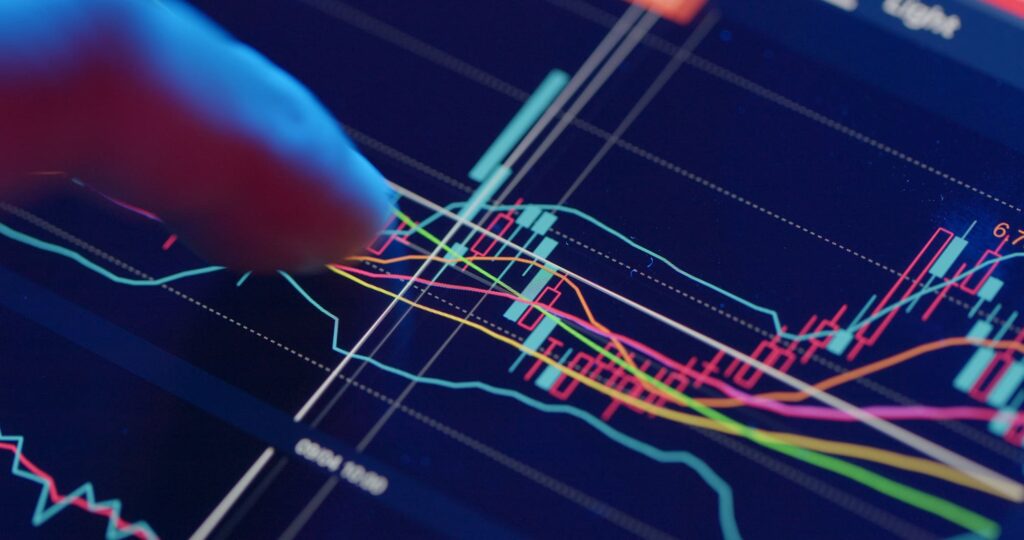 Below, you will find ideas for blog posts that you can use to share your insights on future real estate trends.
Housing Trends
Share your thoughts on the latest housing trends and how they may impact the market. From home design trends to new construction methods, you can provide valuable information to help your potential clients understand what to expect in the future.
Real Estate News
Stay up-to-date on the latest real estate news and share your insights on how it may impact the market. Discuss changes in laws and regulations. Blog about new developments in technology. You can provide valuable information to help your readers understand what to expect in the future.
Real Estate Market Analysis
Provide an analysis of the local real estate market. Include information on median home prices, inventory levels, and other key indicators. Share your thoughts on where the market will go next and what to expect in the future.
Market Conditions
Share your thoughts on the current market conditions and how they may impact the market. You might blog about interest rates, mortgage rates, and unemployment numbers in your area. Help your readers feel secure when it comes to their buying and selling activities.
Local Economic Outlook
Blog about the local economic outlook. Share how it may impact the real estate market. Possible topics might include job growth and population trends. These blog posts will relate well to clients who like to dig into the numbers.
Consider these additional ideas about future trends.
Discussing the impact of technology on real estate
Future of smart homes and connected devices
Examining sustainable and green homes trends
Analyzing the impact of remote work on real estate
Assessing the effects of demographic shifts on housing
Answer Frequently Asked Questions About Real Estate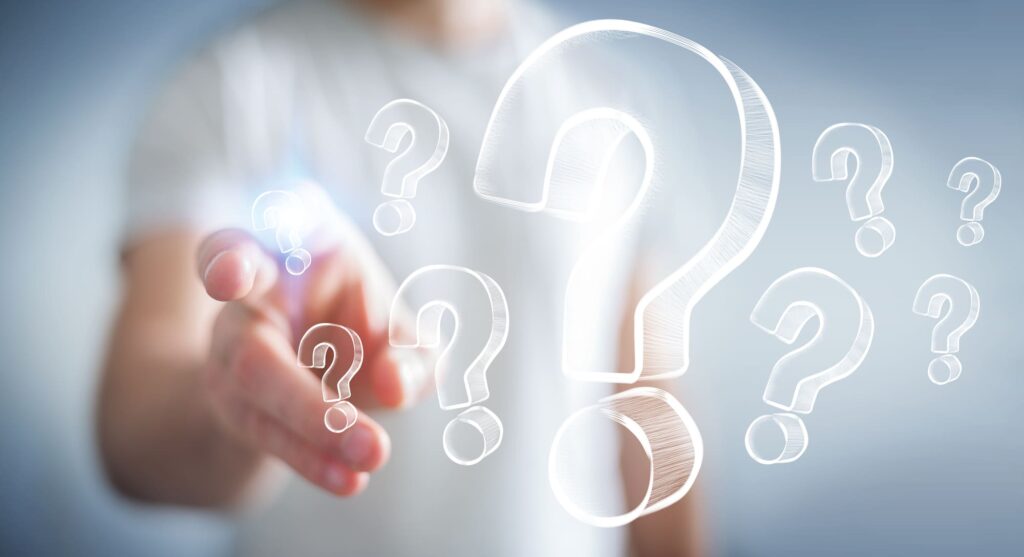 You likely receive a lot of questions from clients and potential clients during your work as a realtor. Use those questions for inspiration as you go about brainstorming blog post ideas.
Questions for Your Real Estate Agent
Create a post that answers some of the most common questions that prospective clients ask real estate professionals. It could include questions about the buying or selling process, what to expect when working with an agent, or the differences between different types of properties.
Tenant Rights
Build out blog posts that answer questions about tenant rights and responsibilities. You might include information about security deposits, eviction laws, and other important issues that tenants may need to know. Share your knowledge on the legal rights of tenants and the best ways to handle disputes or issues that may arise.
Here are four additional ideas to write about that you can structure as frequently asked questions sections.
Understanding the Mortgage Process
Answer questions about mortgage details and what to expect in the process. Good topics for prospective buyers can be the foreclosure process, what's a reverse mortgage, in-depth guide to mortgage loans, and what a mortgage specialist does.
Navigating the Closing Process
Help your readers understand the essential documents, forms, and fees involved in closing a home transaction.
Explaining Home Inspections
A home inspection is a vital step in understanding a property's current condition. Familiarize your clients with the process.
Decoding Real Estate Jargon
Having a working knowledge of key real estate terms will help your clients understand home-buying and selling concepts and situations.
Share Your Thoughts About Current Trends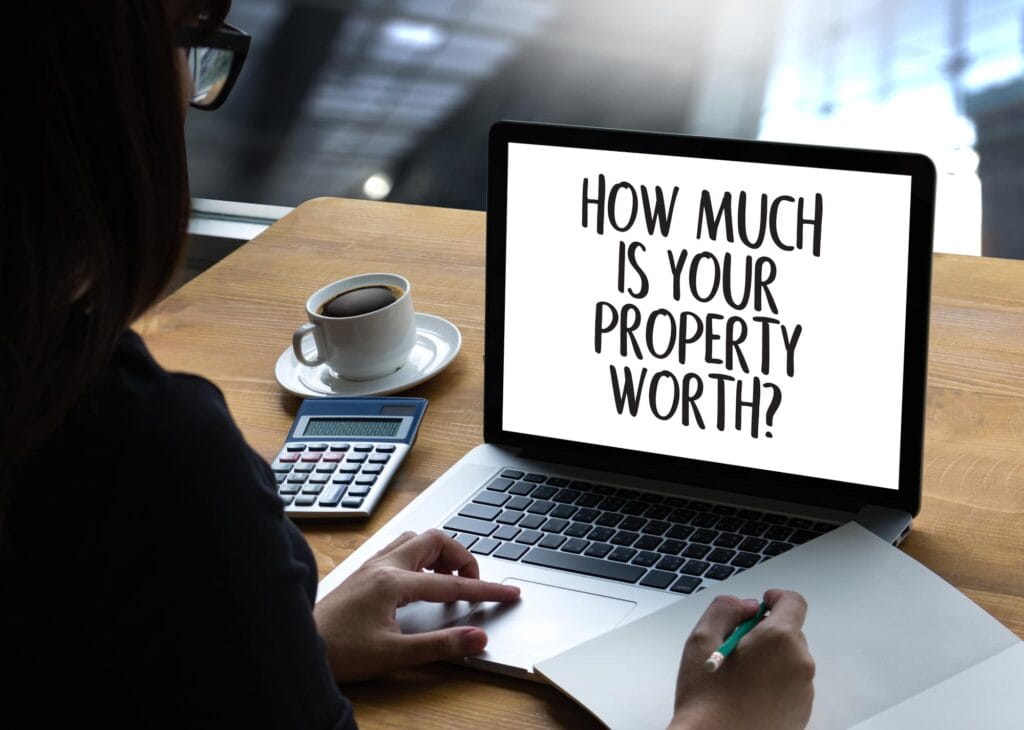 As you work in the real estate market, you gain a full understanding of current trends. Use those trends as ideas for new blog posts.
What are Some of the Hot Neighborhoods?
Build blog posts that compare different neighborhoods and offer pros and cons to buyers.
Where is the Best Place to Live?
Write about factors such as local tax rates, crime rates, availability of amenities, quality of education, and job opportunities. Help your readers compare these elements side by side and create in-depth neighborhood guides. You will help them make more informed decisions on where they might settle down.
Which Cities Have the Highest Rental Demand?
By looking at rental demand within certain cities or neighborhoods, real estate investors can gain an understanding of the best areas to invest in. Blog about proximity to airports or public transportation, cultural attractions, and businesses that influence rental demand.
Which Cities Have a High Vacancy Rate?
Write about the impact of high vacancy rates on the housing market and the potential implications for buyers and sellers in those areas.
How Many New Homes Will be Built This Year?
New home construction is an indicator of the health of the housing market. Blog about the number of new homes built each year in your listing areas.
Which Cities are Growing the Fastest?
As cities rapidly expand, they often signal a robust economy and solid job market. To understand the effect of population growth on real estate markets, buyers and sellers must consider potential implications for their local housing market.
Real Estate Tips and Tricks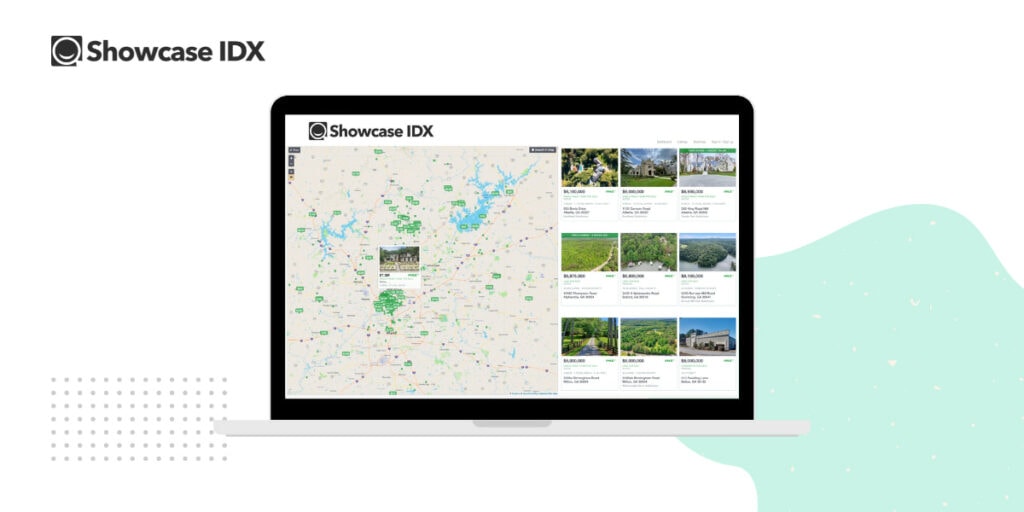 You can educate your audience by providing tips and tricks for buying and selling a home. Use the following real estate blog ideas to help your clients make informed decisions throughout their buying and selling journeys.
Tips for First-Time Buyers
First-time home buyers often have a lot of questions and concerns. Create a post that provides tips and advice for first-time buyers to help them navigate the buying process and make quality decisions.
Tips for Historic Home Buyers
Buying a historic home comes with its own set of unique considerations. Build a post where you teach tips for buyers interested in purchasing a historic home. Include information on financing, maintenance, and preservation.
Where to Find Local Properties Online
With so many online resources available, it can seem difficult to know where to start when searching for properties. Use a few blog posts to share your favorite online resources for finding local properties. Give your readers various websites, apps, and social media groups.
Guide on How to Buy a Fixer-Upper
Purchasing a fixer-upper is a way to get a quality deal on a property. It also requires a significant investment of time and money. Use your blog to provide a step-by-step guide for buying a fixer-upper. Include data on financing, inspections, and renovation plans.
Helpful Apps and Resources for Real Estate
There are many apps and online resources that buyers and sellers will find helpful. Use list posts to highlight your favorite apps and online resources. Talk to your readers about mortgage calculators, real estate search engines, real estate investing apps, and more.
Things to Know Before Relocating to a New Neighborhood
Give your readers everything to consider before moving into their new area. Blog about the research required, budget analysis, lifestyle needs, and making a final decision about whether the new neighborhood fits their family's needs.
Real Estate and Finances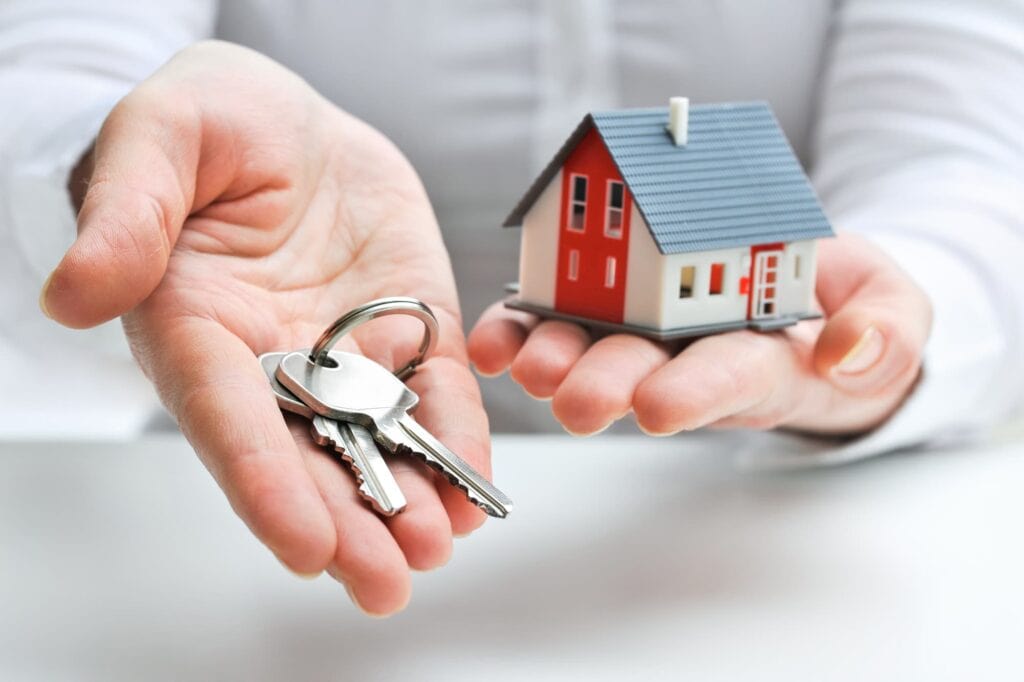 Real estate and finances go hand in hand. Buying or selling a property is one of the most significant financial decisions people make. Use the following ideas for blog posts and share your knowledge on real estate and finances.
Foreclosures and Real Estate
Foreclosures allow buyers to get properties at discounts. They also come with various challenges. Provide foreclosure information on your blog. Educate your readers about the ways to use this real estate area to their advantage.
Property Taxes
Property taxes represent a significant expense for homeowners. Tell your readers what they need to know about property taxes. Help them understand how local governments calculate the taxes, how to appeal discrepancies, and the impact they can have on the value of a property.
Types of Mortgages
Different types of mortgages are available to your clients. Each mortgage type comes with unique terms and conditions. First, create a post that provides an overview of the various mortgages. Then, tell your readers about the pros and cons of each.
Discussion About Credit Scores
Credit scores play a vital role in the mortgage and real estate process. Help your blog visitors understand what they need to know about their credit scores. You can tell them how the credit agencies calculate the scores, how to improve them, and how they can impact the mortgage process.
Pricing Reductions
Pricing reductions might signify that the seller can't offload a property. It is not selling as well as expected. Talk to your reader about identifying price reduction opportunities. You can also help sellers navigate the process when they don't sell their homes as quickly as they hoped.
Real Estate Purchase Contracts
Your clients need to know about the legal documents that outline the terms and conditions of a real estate transaction. Create an article that provides an overview of the different types of real estate purchase contracts. Warn about the contract items that buyers should be aware of.
Real Property Selling Tips and Tricks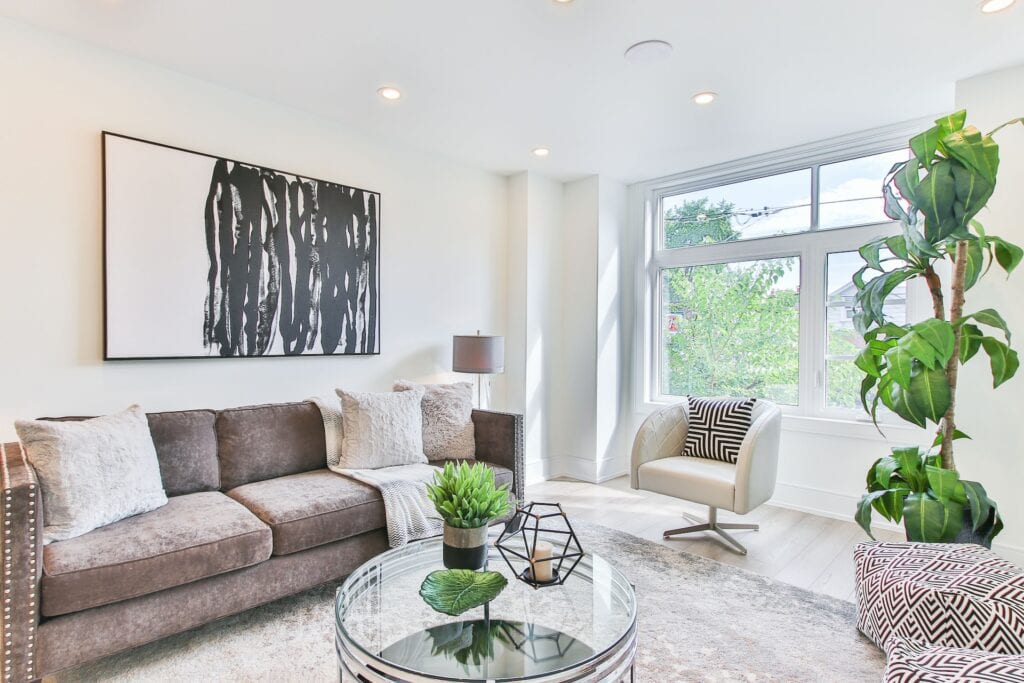 Many clients will look at the process of selling a home as daunting and even frustrating. However, you can step in with your experience and knowledge to lend a helping hand. Use the following ideas to fill your blog with helpful information about selling property.
The Best Time to Sell a Property
Knowing when to sell a property can help clients get the best price. It can help to minimize the amount of time the property remains on the market. Write a post with tips about timing a property sale. Teach your readers the most effective months and days of the year to list a property. Discuss various seasonality factors that affect real estate sales.
Home Staging Tips
Home staging can make a large difference when it comes to selling a property. Give your website visitors all the advice they need when it comes to home staging.
You can write about how to declutter, how to make the most of natural light, and how to create a warm and inviting atmosphere. These blog posts also give you a chance to provide the benefits of hiring you as you will do all this work for them.
Preparing for a Home Sale
It takes a lot of work to get a house ready to sell. You know that it's well worth the effort. Provide preparation advice in multiple blog posts. For instance, you might talk about painting the front door, making repairs, and everything else to do to make a home more attractive to buyers.
How to Get a Good Price for Your Property
Your readers all want to get the highest price possible when selling. Most of them don't know how to attain their goal. Teach them how to sell at their asking price. You might start by giving them general tips about how to price the house. Then, dig into other aspects like how to market the property and how to negotiate with buyers.
Mistakes to Avoid When Selling Your Property
Your clients will look at selling a property as a complex process. They worry about making expensive mistakes. Educate through blog posts about avoiding common mistakes. Include all of your expertise in this area before using a call to action for your reader to contact you.
Market Signs to Watch Out For
Knowing when the market is hot or cold can help a client make the most of their property sale. Use your blog as a source of information about how to identify trends, read market reports, and identify market fluctuations.
Tips for First-Time Some Sellers
Selling a home for the first time can seem overwhelming. You know it can be a smooth process with the right information. Help grease the slide into that process by offering blog advice for first-time home sellers. Write about pricing their home, getting it ready for sale, and negotiating it.
Frequently Asked Questions: Real Estate Blog Ideas
Do you still have plenty of questions about what to write about on your realtor blog? Then, use the answers to the following questions to finalize your understanding in this area.
What should I post on my real estate page?
Post real estate tips, market updates, helpful articles related to real estate, information on new listings and sales in your area, real estate advice from yourself or other realtors, FAQs about real estate topics, and industry news.
You should also consider video content. Post video walkthroughs of homes, realtor interviews with experts, and client testimonials. Post written testimonials as well. Most people considering your services want to hear third-party accounts of what it's like to work with you.
How do realtors get noticed?
Develop relationships with other local businesses to create referral opportunities. Word of mouth is an effective way to get your name out there. Update your website with fresh content and engaging visuals to draw potential buyers in. Utilize social media platforms to keep people informed of new listings and events related to the real estate industry.
Focus on providing excellent customer service by responding quickly, offering helpful advice, and going beyond their expectations. Stay up-to-date on the latest trends in the real estate market. Keep your eyes on relevant legislation so you can offer knowledgeable insight to clients. Host open houses and other events to create visibility and build your brand.
How do you write real estate content?
Tailor your content to your target audience following these tips:
Write for the type of client you want to attract.
Use keywords related to the location, property type, and other relevant information to optimize for search engines.
Include clear, high-quality images of the property to help readers visualize themselves living there.
Find statistics and data to back up claims and showcase your expertise.
Keep your language simple and easy to understand, avoiding industry jargon.
Provide valuable information and tips to educate your audience, not just sell a property.
Keep your brand voice and tone consistent throughout your content.
Use calls to action (CTA) to encourage readers to take the next step. You can encourage them to contact you, schedule a showing, or learn more about a specific property.
Measure and analyze the performance of your content, and use the insights to improve and optimize your strategy.
Finally, use storytelling to create emotional connection and engagement with your audience.
How do I sell myself as a new realtor?
Demonstrate your enthusiasm, commitment, and expertise in the industry through your online presence and social media accounts. Build relationships with experienced agents and mentors who can offer advice and guidance on selling real estate. Ensure you are well-versed in local laws, regulations, disclosure requirements, and other relevant information related to the industry.
Develop a niche or focus area to specialize in and market yourself as an expert in that specialty. Stay up to date on the market trends in your area by attending events and seminars or reading real estate blogs or articles regularly. Here are other aspects of selling yourself as a new realtor.
Highlight any relevant education or certifications
Create a professional online presence
Offer exceptional customer service
Build a reputation by providing value to clients
Be honest and transparent with clients
Be persistent, and don't give up
How do you attract home sales?
There are several ways a realtor can attract home sales, including the following ideas.
Networking: Building relationships with other realtors, mortgage brokers, and home inspectors can lead to potential clients.
Marketing: Utilizing online and offline marketing techniques, such as social media, flyers, and open houses, to promote your listings and services.
Staging: Advising sellers on how to prepare their homes for sale, such as decluttering, repainting, and making small repairs, can make the home more attractive to potential buyers.
Professionalism: Providing excellent customer service and being responsive and knowledgeable about the local market can help to attract and retain clients.
Lead generation: Utilize lead generation software and other tools to identify potential buyers and sellers in your area.
Maintaining a good reputation: Positive reviews and testimonials can help attract new clients and build trust.
Where can I find a website developer or SEO to help me with my website?
We recommend looking at our listings for search engine optimization (SEO) and web development experts. We vet all our experts so you can feel confident that you will work with someone well-qualified to help you build your real estate business.
Where can I find examples of great real estate websites?
On our page that showcases live examples of customer websites, you will find real estate websites from a variety of agents.
You can get inspiration and ideas for how to best design and optimize your website by studying other real estate sites. You will also find additional ideas for what to write on your real estate blog post ideas. Use these examples as inspiration to make your website the best available in your area.
Conclusion
Real estate blogging is an important part of any real estate agent's real estate marketing plan. With the right real estate blog ideas and a little creativity, you can create content that will attract readers and generate leads for your business.
From showcasing local attractions to discussing market trends, there are plenty of real estate blog post ideas out there. You need to find what works best for your target audience. Come back often to this page as you begin creating content for your site. Blogging successfully could become the key to your success when it comes to generating more home sales.