During these uncertain times of social distancing and limited face-to-face interactions, people are looking to alternative ways of buying and selling real estate, as well as simply understand their local real estate markets. Primarily, the Internet.
Showcase IDX is the first real estate home search to release features to keep real estate agents and consumers safe during the coronavirus pandemic.
The COVID-19 outbreak will have an impact on U.S. real estate markets overall. This article walks through the new COVID-19 features and resources available from Showcase IDX to help real estate agents connect with future home buyers and sellers.
Why is Showcase IDX releasing these features and resources?
As the coronavirus pandemic continues to impact the real estate industry, we first want to reach out to the Showcase IDX community to let you know that our thoughts are with all of you who have been personally and professionally impacted by Coronavirus and COVID-19.
In recent weeks, we have been looking at ways we can help you bridge the gap until this unprecedented pandemic recedes and real estate markets stabilize. You will see more product enhancements over the next few weeks that should give you an advantage dealing with the new restrictions and opportunities to show that you are a local real estate leader.
With the ability to show, buy, and sell homes the traditional way not available right now, coming up with a way to stay connected and build a backlog of leads who will be ready to go when restrictions lift will be crucial to coming out of this crisis successfully. We've seen a number of agents helping clients with virtual video tours, and we wish to support you in your efforts.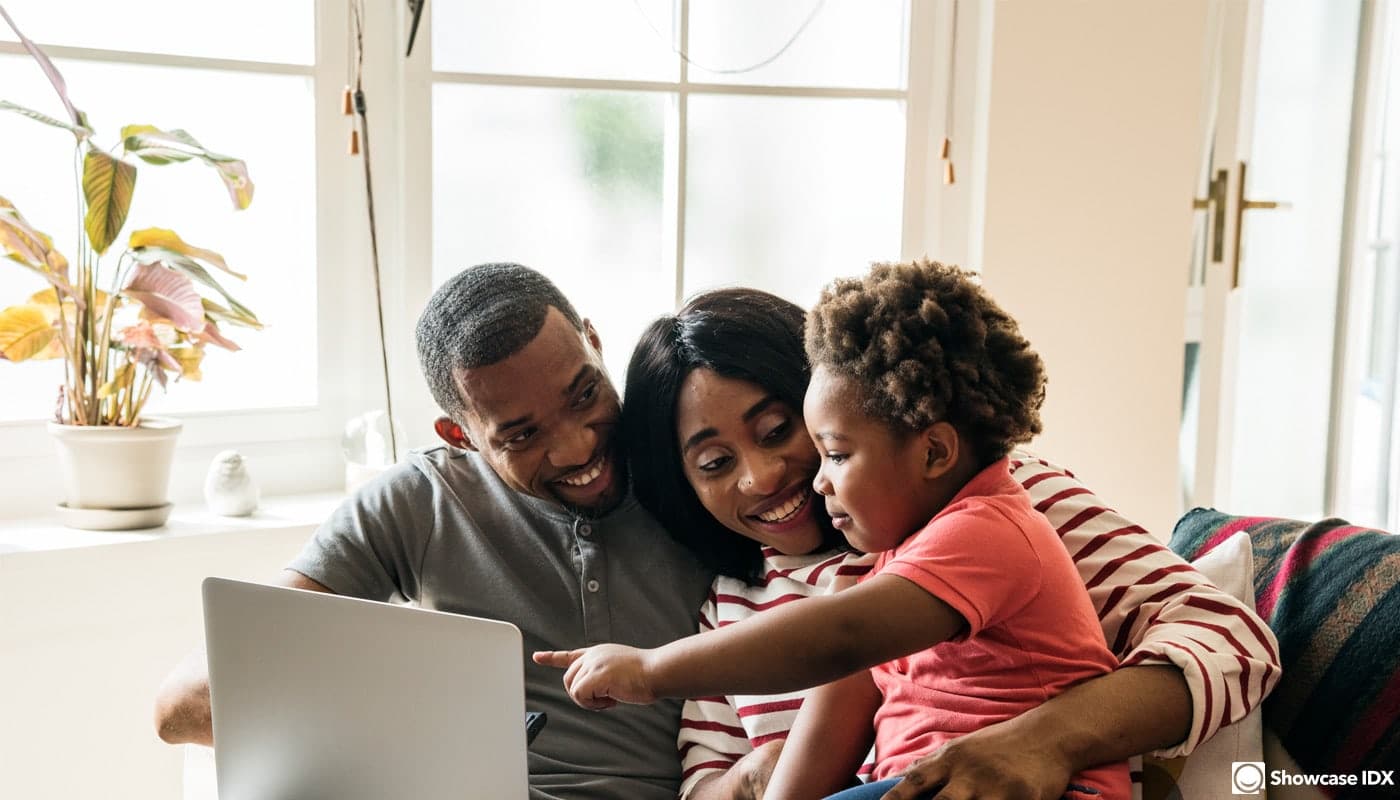 New COVID-19 IDX Home Search Features
Showcase IDX has launched a set of new COVID-19 related enhancements to the frontend of the home search for individual real estate agents and brokers. The new Showcase IDX home search features include:
"COVID-19 has changed business as usual. Agents, brokerages, and the tools they use, must adapt to the new reality as fast as possible to weather the storm and come out of this as strong as possible. To this end Showcase IDX has started a number of high priority projects that will adapt the search experience to current, hopefully temporary conditions, as online search and collaboration tools become even more important to buying and selling homes.

Scott Lockhart, CEO @ Showcase IDX
Schedule a COVID-19 Safe Tour
Our first enhancement is an update to the Schedule a Tour call-to-action. With Shelter in Place in effect for much, if not all of the country, we're switching this button to Get COVID-19 Safe Tour and providing additional text description to help explain what it means. This will show up on the listing page and the pop-up call-to-action modal.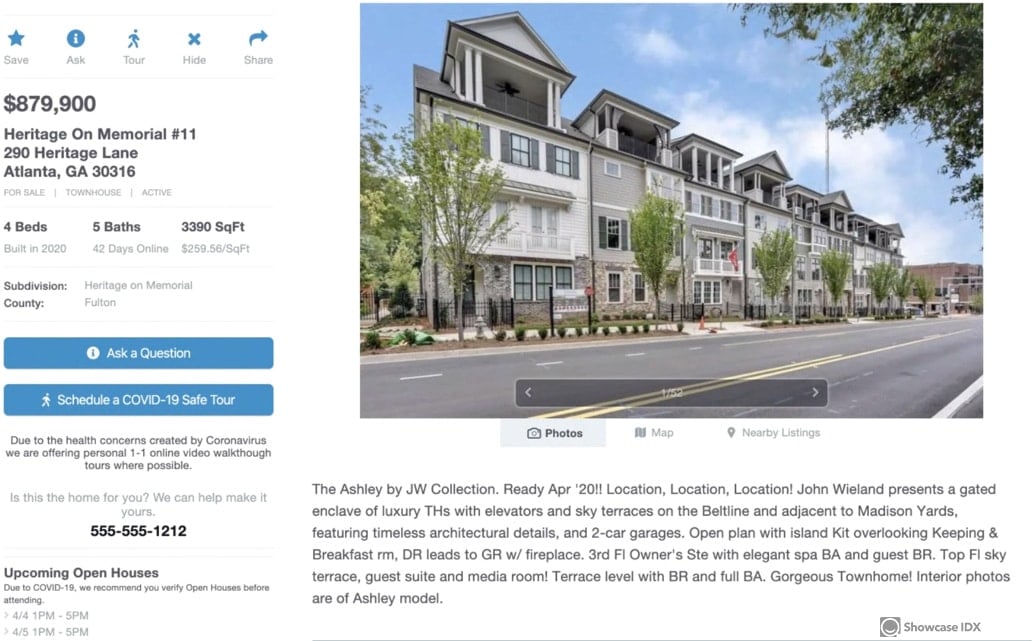 Custom Text for COVID Tour CTA
We realize that depending on where you are and your business the default text might not fit, so we are giving you the ability to edit this text.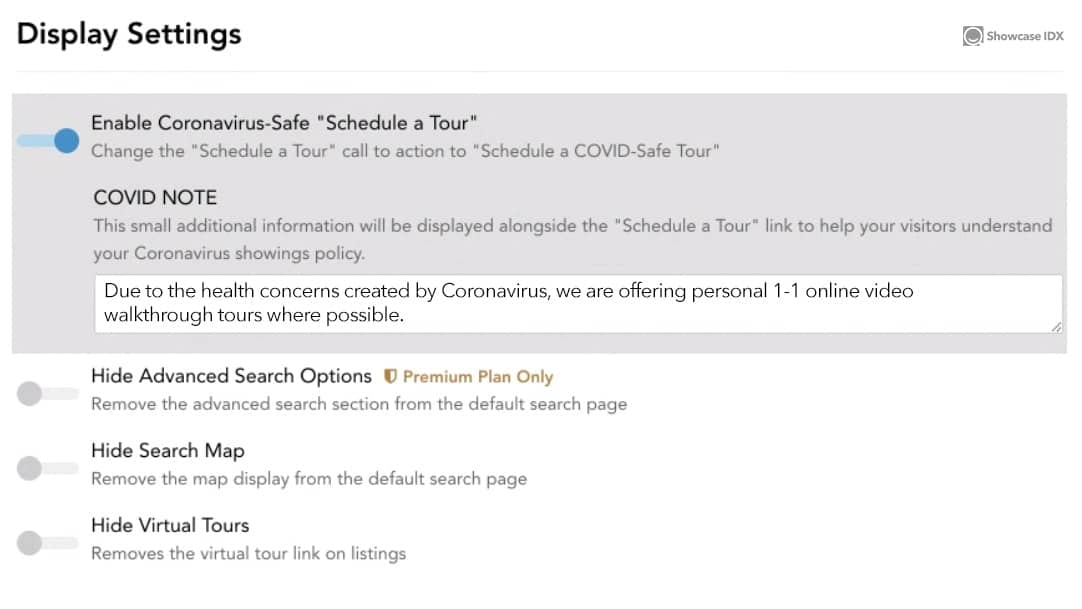 Open House Warning Text
Due to open houses being canceled across the entire United States, the COVID-19 enhancements also add a brief bit of warning text to any of the remaining Open House times. These should time out of the platform over the next week, regardless.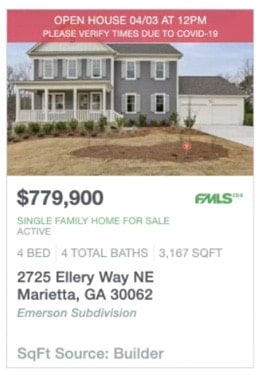 Agent Opt-Out
If these features do not fit your business and you don't want these features, you can opt-out and change it back to "Schedule a Tour" in the Display Settings.
This first wave of COVID-19 home search features will allow agents following "Coronavirus: A Guide for REALTORS®" from The National Association of REALTORS® (NAR) and their state and local associations. We will roll out additional features to help real estate agents in the coming weeks.
A New Way of Showing Homes: Live Video Walkthroughs
Many consumers are accustomed to video conferencing through work and talking with friends through FaceTime, Skype, or similar platforms. Combined with your website, you can help facilitate a tour of a home using a video chat app.
Where it's legal to do so, you may be able to perform a live video tour of the property through FaceTime or a web browser-based video tool like Roundee. Roundee is completely free up to 14 participants and works entirely in the mobile and desktop browser. Click here to test a live tour.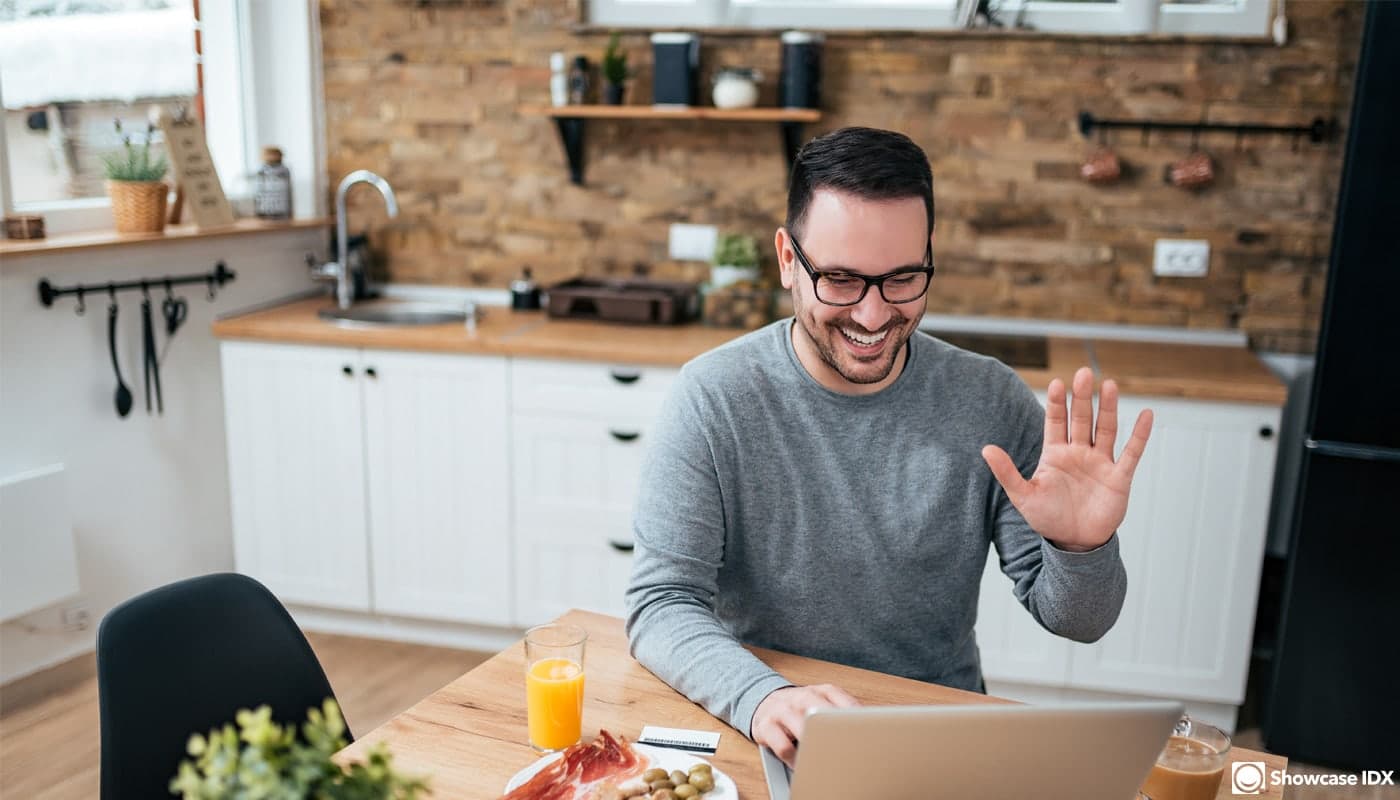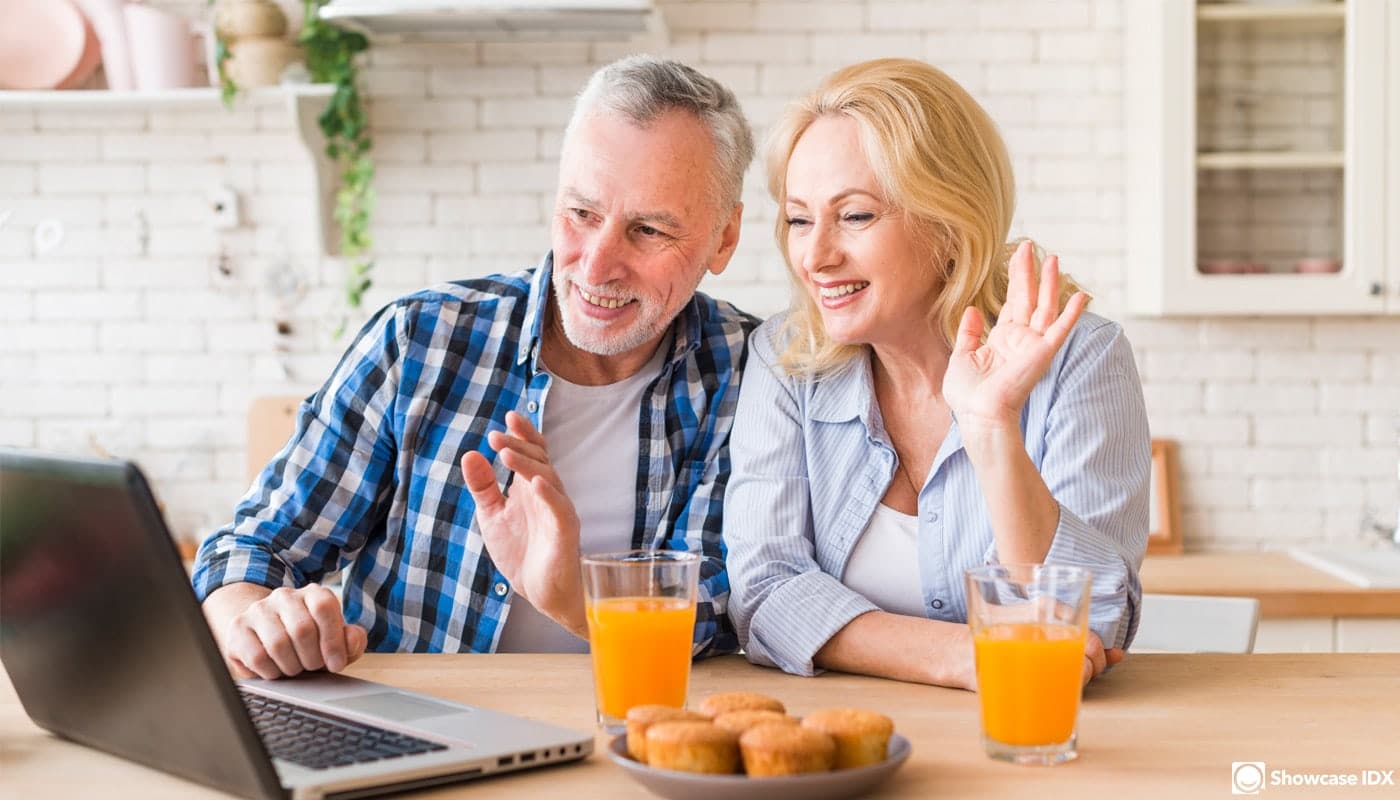 We were blown away by how well it worked. You can also share your desktop screen, so if you can't or don't want to go out to a listing for a video tour, you can give them a walkthrough screen sharing the listing on your website, while asking questions and further qualifying them as buyers and/or sellers. These ideas will let your clients tour homes without leaving theirs.
Resources for Agents as You Work on Your Site and Content
7 Things To Do Right Now
A good marketing strategy and focus on implementation is always the best response to a slow time! Use these tips to build on the SEO you already have, build out content for the coming months, stay in front of your clients, and give them the tools they need as they're spending more time online. Video and checklist here.
One-on-One Website Strategy Calls
We know many agents are using this time to invest in building out hotsheets and content on their websites. We see the data on what works and are happy to give you personalized feedback on your site. Reach out to our team for help.
Course on Effective Social Media
We've made this course free for you and are giving you 200 images/videos to use on your channels. Take the course here
We Are Here For You
As far as the company goes, we are now all working fully remotely. Our processes and culture has been in place for years to accommodate working from home, so we're just all remote for the foreseeable future. We don't see any major hurdles to this, and we are adding brief watercooler video meetings each day to say hi and to check in on each other.
I want you to know that you have our commitment to continue providing you with the products and services you depend on. For more than 15 years, Showcase IDX has focused on our mission to power the hub of your real estate marketing – your website. This enduring mission guides us as we closely monitor, assess and respond to this situation.
This is a stressful time and we hope that everyone stays safe and sound. We realize the incredible impact this could have on your business in the short term, and we are looking forward to working with you to be ready to go when the threat recedes.
We will get through this together.