Whether you are just starting out in the real estate industry or you are simply wanting to up your real estate marketing game, it's a;ways helpful to ask the experts. Marketing tactics are constantly evolving, and if you aren't careful, your real estate business could get lost in the crowd. With a marketing agency coach, you could easily gain marketing knowledge and grow your business at the same time.
We've compiled a list of 8 marketing agency coaches that can take your real estate business from zero to hero, so keep reading to discover more.
What Does a Marketing Agency Coach Do?
A marketing agency coach is a professional who provides guidance and support to marketing agencies to help them reach new clients, increase recurring revenue, and scale their marketing agencies. The specific responsibilities of a marketing agency coach may include the following: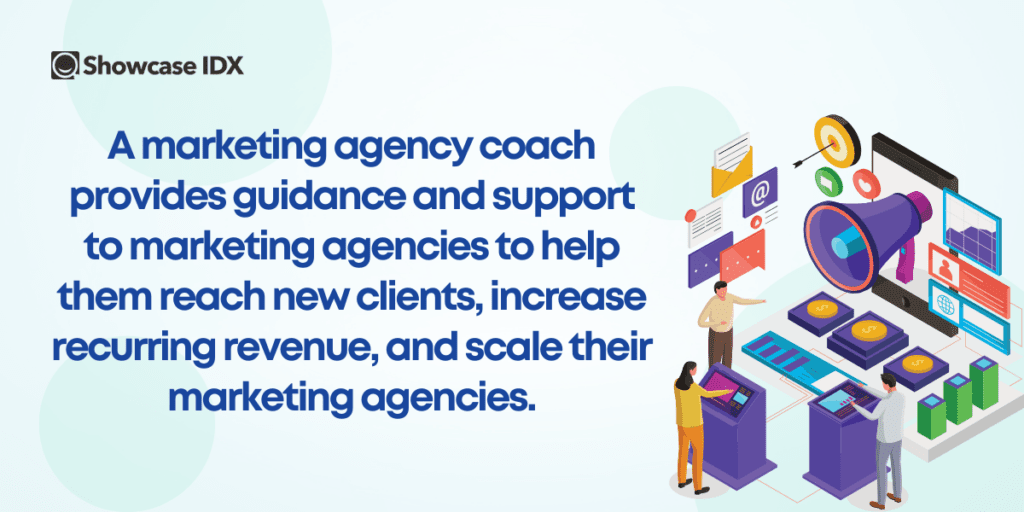 Assessing the marketing needs and goals of the agency and its clients.
Developing and implementing marketing plans and campaigns.
Providing guidance on marketing techniques and best practices.
Analyzing marketing data and using it to inform strategy.
Coaching agency staff on how to effectively execute marketing plans.
Providing feedback and support to help the agency and its clients improve their marketing efforts.
Overall, the goal of a marketing agency coach is to help marketing agencies and their clients achieve their business objectives through proven business operations efforts.
These industry professionals can specialize in specific niches or work with various clients. If your business is more specialized or broader, this determines what sort of coach you should reach out to. Coaches can help improve your standard operating procedures (SOPs) and reorient your strategies with valuable external insight.
Marketing agency coaches typically use various methods to develop marketing strategies for their clients. Some common steps in the process may include:
Assessing the marketing needs and goals of the agency and its clients. This may involve analyzing the market and the competition and reviewing the agency's current marketing efforts and results.
Conducting research to gather data and insights about the target audience, including demographics, preferences, and behaviors.
Identifying the key messages and positioning that will be used to market the agency and its services.
Developing a marketing plan that outlines the specific tactics and activities that will be used to reach the target audience and achieve the marketing goals.
Understanding internal business processes and bottlenecks.
Implementing the changes and tracking progress to measure the effectiveness of the marketing efforts.
Throughout the process, a marketing agency coach may also provide guidance and support to the agency to help them effectively refine and execute the operating plan to achieve their business objectives.
Marketing agency coaches may have experience with scaling agencies and avoiding common pitfalls. However, their specific knowledge and expertise may vary. Some marketing agency coaches may have a background in business development and experience in helping agencies grow and scale. Others may have more of a focus on marketing strategy and tactics and may have less experience with the business development side of scaling an agency.
There are several reasons why an agency may want to scale its business:
Increased revenue: Scaling an agency can lead to increased revenue by allowing the agency to take on more clients and projects and charge higher fees for its services.
Greater market share: As an agency grows and takes on more clients, it can also increase its market share and become a dominant player in its industry.
Increased efficiency: Scaling an agency can also lead to increased efficiency by allowing the agency to leverage economies of scale and streamline its processes.
Improved client service: As an agency grows, it may be able to offer a broader range of services and resources to its clients, leading to improved client satisfaction and loyalty.
Opportunity for growth: Finally, scaling an agency can provide opportunities for growth and expansion, both within the agency and for its employees. This can be particularly appealing to entrepreneurs and business owners who are looking to build and grow their businesses.
Ability to help more people: I know many founders and executives that view their companies as the primary way to develop new leaders and help those in their community by providing them a great place to work. Growing the above, allows you to hire more people, and therefore, positively impact more people and their families.
Overall, there are many potential benefits to scaling a marketing agency, and each agency will have its own unique reasons for wanting to do so.
Do You Need a Marketing Agency Coach?
There are several reasons why businesses may need a marketing agency coach:
To find an inflection point: Marketing agencies are often limited by the processes or lack of processes. Sometimes a founder or executive has placed themselves as a bottleneck and needs to step outside to coach others. The key is the coach will look for ways to improve internal processes to allow the agency to scale.
To develop a marketing strategy: A marketing agency coach can help businesses develop a comprehensive marketing plan that outlines the specific tactics and activities that will be used to reach their target audience and achieve their marketing goals.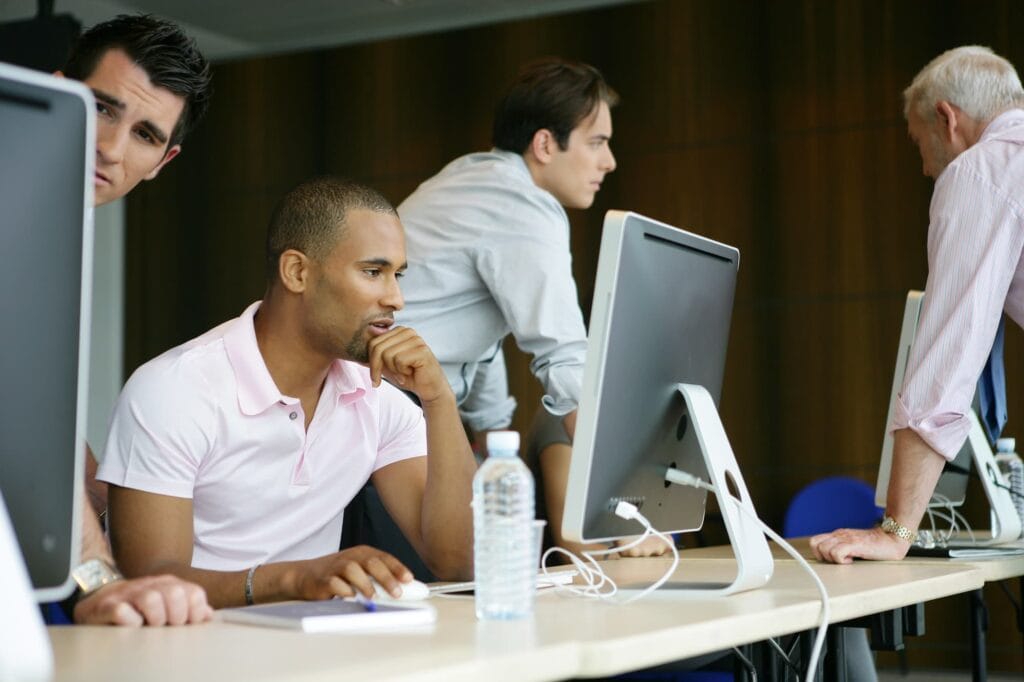 To improve marketing efforts: If a business struggles to generate leads or see results from its marketing efforts, a marketing agency coach can provide guidance and support to help them improve its strategies and tactics.
To stay up-to-date on marketing best practices: Marketing is an ever-evolving field, and it can be challenging for businesses to stay on top of the latest trends and best practices. A marketing agency coach can help businesses stay up-to-date and ensure their marketing efforts are effective.
To tap into new expertise: Businesses may not have in-house marketing expertise or may need additional support to help them achieve their marketing goals. A marketing agency coach can bring a fresh perspective and new ideas to help businesses achieve success.
It's difficult to provide statistics on the relative effectiveness of in-house versus external marketing teams, as it can depend on a variety of factors, including the specific skills and expertise of the team members, the resources available to them, and the goals and objectives of the business. Without understanding and being able to articulate the differences, it can be hard for an eternal marketing agency to sell into new clients.
How to Find the Perfect Marketing Agency Coach for Your Business
One way to seek out these professionals is through the help of other digital marketing agencies. Owners often have a "go to" business coach they've worked with or even just listen to online.
While the coach may have built a digital marketing agency offering various services, including Search engine optimization (SEO), Paid search advertising (PPC), Social media marketing, Email marketing, Content marketing, and Influencer marketing, this does not have to be the case. The key is to find a marketing agency coach that fits with your leadership style and has a proven record of helping companies identify the inflection point needs and guiding them to make the needed changes to scale past them.
Marketing business coaches often participate in industry events and conferences and may be speaking at them such as:
Digital Summit: This event series takes place in various cities around the United States and features speakers and workshops on various digital marketing topics, including SEO, social media, content marketing, and email marketing.
Social Media Marketing World: This annual conference takes place in San Diego and features speakers and workshops on social media marketing, influencer marketing, and other related topics.
Content Marketing World: This annual conference takes place in Cleveland and focuses on content marketing, including strategy, production, and measurement.
MozCon: This annual conference, organized by the online marketing software company Moz, takes place in Seattle and features speakers and workshops on SEO, content marketing, and other digital marketing topics.
SMX Advanced: This annual conference, organized by Search Engine Land, takes place in various cities worldwide and focuses on advanced search marketing tactics and strategies.
Regardless of how you connect with a potential marketing agency coach, it's essential to consider their specific expertise and experience before selecting one. It may be helpful to ask about their background and specific areas of expertise to ensure that they are able to provide the guidance and support that your agency needs.
Top Marketing Agency Coaches That Will Help You Scale
There are many marketing agency coaches who can help businesses scale. Here are a few I would recommend:
Jody Sutter
Jody Sutter is a marketing agency coach who helps agencies grow. Her goal is to help agencies grow faster and easier. She's run several business development teams at large agencies, such as Havas, OMD, and R/GA.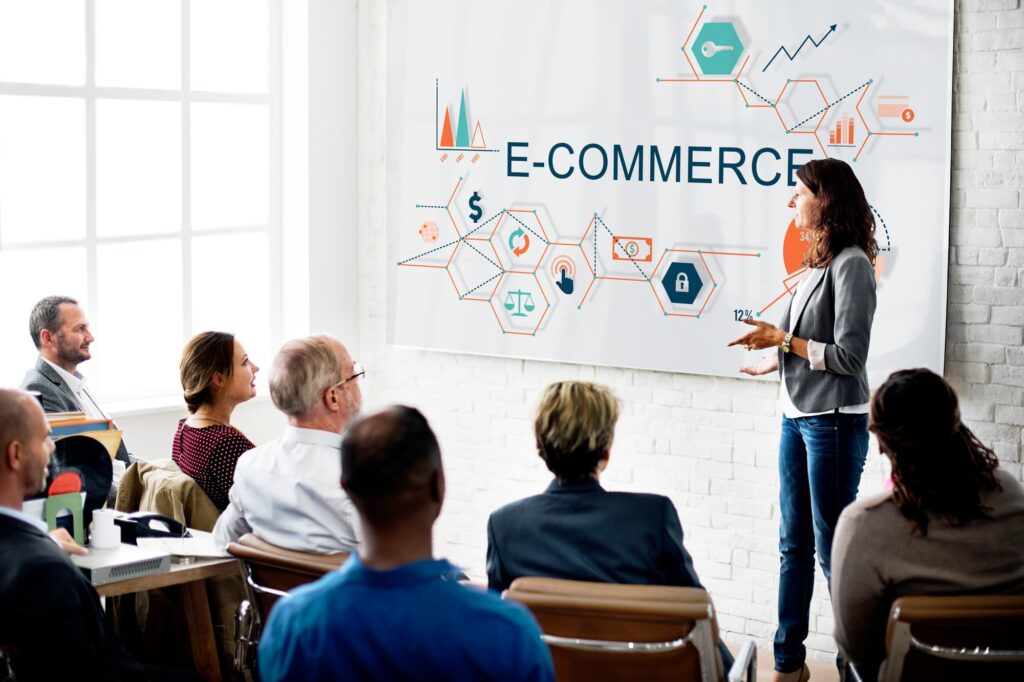 With more than a decade of experience, she's more than qualified to help coach and build your business. She mainly specializes in creative ad firms, assisting them in bolstering their branding and marketing campaigns. Not only is Jody a coach, but she's also a diplomat, storyteller, and creative powerhouse.
Extract advice from her blog here: https://www.thesuttercompany.com/the-biz-dev-blog
Karl Sakas
Karl Sakas is an expert in digital marketing who helps agencies grow their businesses through his coaching programs. He's been working with agency owners since 1997.
He became an advertising consultant through his experiences working at two top digital advertising companies and found the most efficient ways to grow a business, as well as learning the most common pitfalls to avoid. He claims to have helped guide over 600 companies down the path of growth and improvement through his own agency, Sakas and Company.
Extract advice from his blog here: https://sakasandcompany.com/blog/
Kelly Campbell
Kelly Campbell is an agency growth consultant. She works with established agencies, typically with $1–10 million in annual revenue. She has 14 years in the business and takes a holistic approach to scale, growing, and selling businesses as a self-proclaimed Consciousness Leadership Coach.
Extract advice from her blog here: https://klcampbell.com/blog/
Troy Dean
He is passionate about helping people create successful online businesses and is the founder of Agency Mavericks.
Extract advice from his podcast here: https://troydean.com.au/podcasting
Chris Simmace
Chris Simmance is an experienced marketing agency coach who works with people across industries and sectors. Based in London, he runs a blog and podcast where he offers expert guidance on how to scale and grow agencies.
A digital marketing consultant, keynote speaker, and entrepreneur, he wears many hats and will put them to work in directing your company down the path of expansion and efficiency.
Extract advice from his podcast here: https://omgcenter.org/
Gamal Codner
Gamal Codner is a personal friend, so I'm biased.
He typically helps business owners and founders in the e-commerce space. He's been successful in a variety of industries and scaled a brand from scratch to 100k+/month, which was acquired in only four years.
While he doesn't specifically coach marketing agencies, Gamal is incredible for helping people think about 1) their business like a business and 2) being successful with their family, not just their job.
https://www.google.com/search?q=gamal+codner
Jason Swenk
A digital marketing agency coach & advisor that actually created two big agencies with one exit and one in the works. Showing you the right agency systems.
Another friend and fellow Jeep Wrangler owner.
Extract advice from his podcast here: https://jasonswenk.com/
Kyle Van Deusen
He started and ran the #1 WordPress Community (a FB group).
Specific areas of interest are the two products he sells: 1) Website Owners Manual that helps agencies/freelancers sell more care plans and 2) the Easy-Peasy Proposal for a fill-in-the-blank scope of work document.
Extract advice from his site https://theadminbar.com/
FAQs
What is a marketing agency coach?
A marketing agency coach is a professional who provides guidance and support to marketing agencies and their leaders to help them improve their performance and achieve their goals.
They provide guidance on business development, financial management, and other aspects of running a successful marketing agency. Marketing agency coaches typically have a background in marketing or building their own companies, and they may have additional training or certification in coaching or consulting.
What is digital business coaching?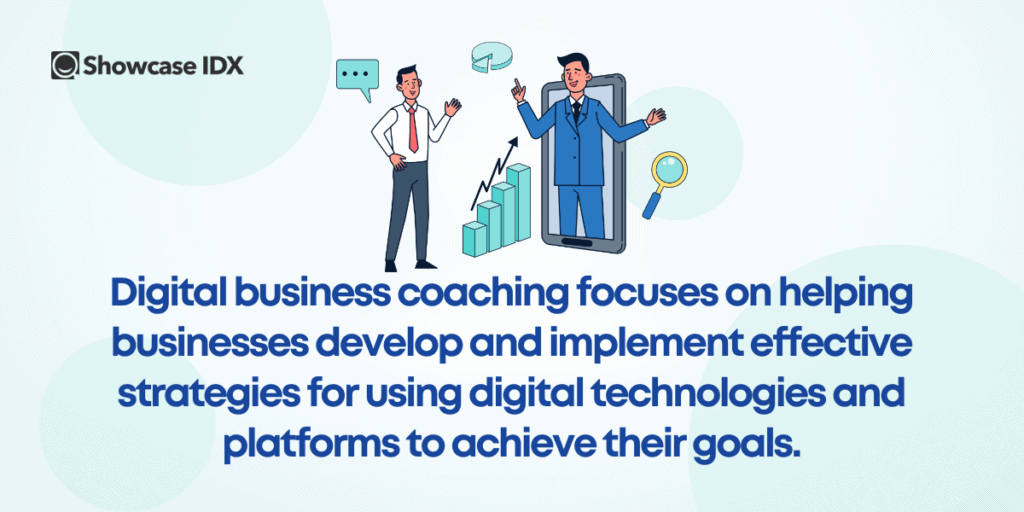 Digital business coaching is a type of coaching that focuses on helping businesses develop and implement effective strategies for using digital technologies and platforms to achieve their goals. Digital business coaches work with businesses to understand their needs and objectives and then help them identify and implement the right digital tools and techniques to achieve their goals.
This may include things like developing and optimizing websites, using social media and other online channels to engage with customers and build brand awareness, using data analytics to make informed decisions, and implementing digital marketing campaigns. Digital business coaches may also provide training and support to businesses to help them develop the skills and knowledge they need to succeed in the digital world.
What is the role of a consultant, and why is that not what an agency owner necessarily needs?
The role of a consultant is to provide expert advice and guidance to organizations in order to help them solve problems or achieve specific goals. Consultants typically have a deep understanding of a particular industry, subject matter, or process and are hired by organizations to provide insights and recommendations based on their expertise.
An agency owner, on the other hand, is responsible for managing and running an entire business. While a consultant may be able to provide valuable insights and guidance, a successful agency owner needs more than just expert advice in one area. They need to be able to develop and implement strategies, make decisions, manage resources, and lead a team to effectively run and grow their business.
While a consultant can be a valuable resource for an agency owner, they may not have the wide breadth of skills and experience needed to manage and run a business on a day-to-day basis. For this reason, an agency owner may benefit more from working with a business coach or mentor who can provide ongoing support and guidance as they navigate the challenges of running a business.
Where can I find valuable marketing agency mentors?
In addition to the list above, there are a few places where you can find marketing agency coaches:
Professional organizations: Many professional organizations, such as the American Marketing Association or the Public Relations Society of America, offer mentorship programs for their members. These programs can be a great way to connect with experienced professionals who can provide guidance and support as you grow your marketing agency.
Industry events: Industry events and conferences often have sessions or workshops focused on mentorship and business development. Attending these events can be a great way to meet potential mentors and learn from experienced professionals in the industry.
Online communities: There are many online communities and forums where marketing professionals gather to share ideas and advice. Joining these communities and actively participating in discussions can help you connect with potential mentors who can provide valuable guidance and support.
Personal connections: Finally, don't underestimate the value of personal connections. If you know someone in the industry who has experience running a marketing agency, consider reaching out to them for mentorship or advice. Even if they aren't able to be a formal mentor, they may still be willing to offer guidance and support.
What is the importance of an agency coach?
Agency coaches can be essential resources for businesses and organizations looking to succeed in the digital world. Here are a few reasons why:
Expertise: Agency coaches have a deep understanding of digital marketing strategies, tools, and techniques that actually work on repeat. They can provide valuable insights and recommendations to help businesses effectively reach their target audiences and achieve their goals.
Time-saving: Working with an agency coach can save businesses time and resources by providing them with the expertise they need to succeed without having to build their own in-house team or learn everything on their own.
Objectivity: Agency coaches provide an objective perspective on your team's efforts. They can help businesses identify areas for improvement and provide unbiased recommendations for how to move forward.
Support: Agency coaches can provide ongoing support and guidance to help owners stay on track and achieve their goals. They can be a valuable resource for businesses looking to grow and succeed in the digital world.
Experienced agency coaches are indispensable experts in their field and are dedicated to scaling, expanding, streamlining, and selling businesses.
Reach out to a marketing agency coach or digital consultant for help in steering your ship through the fraught seas of industry and into the right harbor today.