Here's the brutal truth about real estate SEO:
Some uneducated marketers say that real estate websites are not needed today because they've never been able to generate traffic or create a website that their clients would use over Zillow.
There are also WAY too many Realtors, agents, and marketers that think that simply creating a hot sheet or community page with IDX is enough.
If only it were that easy…
If you're serious about creating real estate hot sheets that generate organic search traffic and getting high-quality links, you MUST be very systematic with how you create and promote your content.
Otherwise you are taking the "cooked spaghetti approach" to SEO and marketing: where you throw a bunch of stuff against a wall and hope that something sticks.
Well, today, I'm going to show you a technique that almost guarantees that you'll get high-quality links from every hot sheet that you publish.
Keep reading to learn how…
The Skyscraper Technique Applied to Creating Hot Sheets and Community Pages (Content Marketing for Real Estate Agents)
Many marketers are familiar with Brian Dean's Skyscraper Technique for writing content that generates tons of backlinks. If you're not, no worries. In this article, I'll provide a step-by-step guide for how to apply this proven methodology for creating real estate hot sheets and later in the guide summarize what you need to know for writing blog posts your clients will love.
When Brian first implemented "The Skyscraper Technique", the number of backlinks to that first page shot up: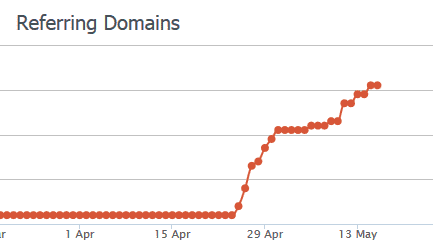 He also saw organic search traffic to his entire site doubled in just 14 days, not just that single article.
Here is the overall traffic for the past year for a site powered by Showcase IDX that applied this technique.

Take note of the search traffic from Google and Bing when you break that real estate site down by the source of traffic.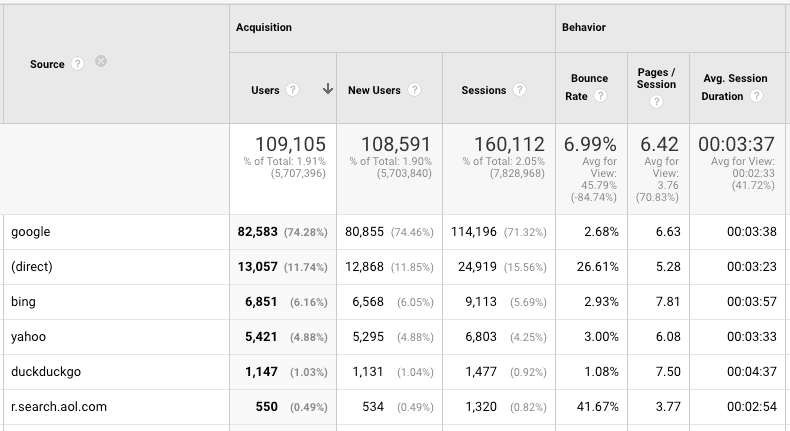 You can do the same for your real estate website…when you customize the Skyscraper Technique for real estate and follow the steps in this article.
The 5-Steps to Using "The Skyscraper Technique Applied to Real Estate Hot Sheets and Community Pages" To Get Quality Links and Targeted Traffic
There are 5 steps to the Real Estate Skyscraper Technique for Hot Sheets.
The steps that make up the Real Estate Skyscraper Technique for Hot Sheets and Community Pages:
Step 1: Find link-worthy content
Step 2: Make something even better
Step 3: Embed IDX search results using a modern IDX that renders MLS and IDX data as native content (NEVER use an IDX that uses iFrames or subdomains)
Step 4: Write additional blog content that highlights the local community, businesses, and events that are relevant to that hot sheet.
Step 5: Reach out to the right people.
And I walk through how to apply the Skyscraper Technique to Real Estate Hot Sheets in this short-and-sweet video:
Here's why this technique works so well (and what it has to do with a skyscraper).
As Brian Dean describes in his original write up on applying this to writing content,
"Have you ever walked by a really tall building and said to yourself: 'Wow, that's amazing! I wonder how big the 8th tallest building in the world is. Of course not. It's human nature to be attracted to the best. And what you're doing here is finding the tallest "skyscraper" in your space…and slapping 20 stories to the top of it."
Most people also do not ask "who placed 3rd in the NCAA national championship last year" or "remember the person that placed 5th in the 100M dash in the last Olympics".
Hot Sheets and Community Pages are REQUIRED to Generate Google Traffic
By following Real Estate Skyscraper Technique and applying it to both hot sheets and your blog posts, YOU will have the content that everyone wants to talk about (and link to).
Now: There are many strategies that I use to land first page Google rankings. This Real Estate Skyscraper Technique for Hot Sheets is one of biggest ones that you need to know about and implement on your real estate website.
Step #1: Find Proven Link-Worthy Assets
I'm not talking about link bait nonsense like "14 Things Superman Would Love About Living in Chicago".
I'm talking about content so awesome, so useful that people cannot help but share to Facebook/LinkedIn/Twitter, email to their friends, or login to their blog and add a link to your site.
How do you know if what you're creating is going to be a big success…or a dud?
That's easy: find content that already ranks well or generates a ton of links.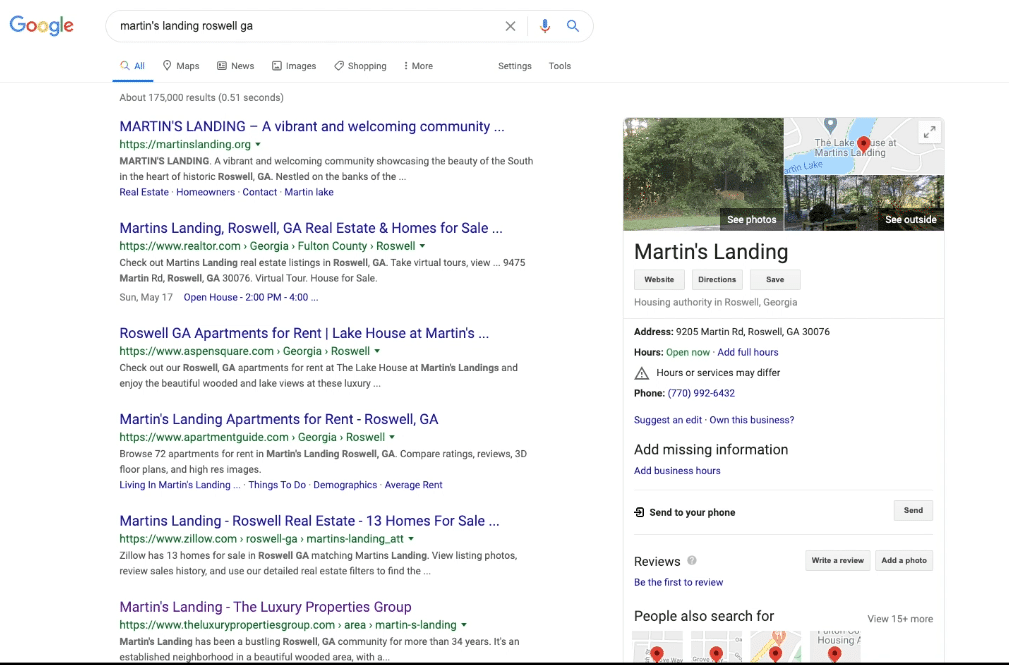 Here's how:
Go to Google and search for the topic of your hot sheet with the city name and state.
Open up every link in the first three to five pages of Google in a new tab.
Look for useful content and close the rest.
Go to Youtube and search for the topic of your hot sheet to find relevant, non-competitive videos to include.
Go to Google maps and search for the area. Now, scroll around at different zoom levels and look for additional topics to consider either writing about in the hot sheet or future blog posts.
Now, it's time for step 2…
Step #2: Make Something Even Better
Your next step is to make something that blows every other piece of content out of the water.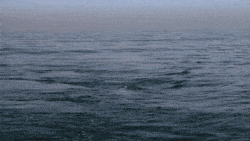 Here's how you can take any of your previous content and the existing content you found to the next level:
Make it longer.
There will be times when writing and publishing content that is simply longer will allow you to rank.
Your goal, though, should be to create the best piece of content a potential searcher could ever hope to create on the topic while searching for a home.
I did this when creating my 17 Common Real Estate Website Mistakes (and How to Fix Them) article. The first 5 were easy, 6 – 11 were hard, and 12 – 17 were really difficult to pick…and then I knew that not every agent would take the time to read all of them, so we filmed a video walking through all of them.
It took multiple pots of coffee and I don't know how many retakes of the video…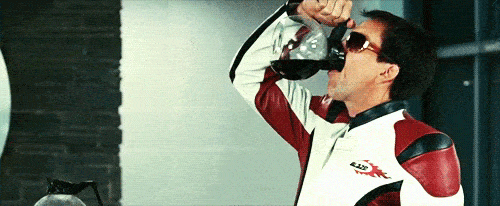 …but in the end, I had something that was clearly better than anything else out there.
As you saw in the Google Analytics charts from one of the real estate sites that applied this technique, the results for hot sheets and agent websites is the same…
…and I've seen it repeatedly applied with success by agents willing to do the work.
More Up-To-Date
If you can find old content and update it with recent content, you'll have a winner.
For example, if you find a bunch of search results written about your hot sheet area 5 – 10 years ago, they will lack important information today.
Create something that covers many of the same points…but update it with the newest local content and links.
Better Designed
As I've now analyzed thousands of real estate websites and the content that ranks for pages those agents want to rank for, I've noticed how much of the currently ranking content is written with large bulky paragraphs, uses outdated design techniques, or displays IDX data with iFrames and subdomains.
Frequently, using more modern writing styles, adding images and videos, and using embeddable modern home search tools creates a visually stunning piece of content that can generate a lot more links and social shares than something similar on an ugly, outdated website.
Just check out my article on 17 Experts Share Their Thoughts for Agents Considering Their Own Site and Guide on Learning The Features Driving the 24 Most Successful Real Estate Websites.
In the expert article, I break up the content with short paragraphs and quote graphics.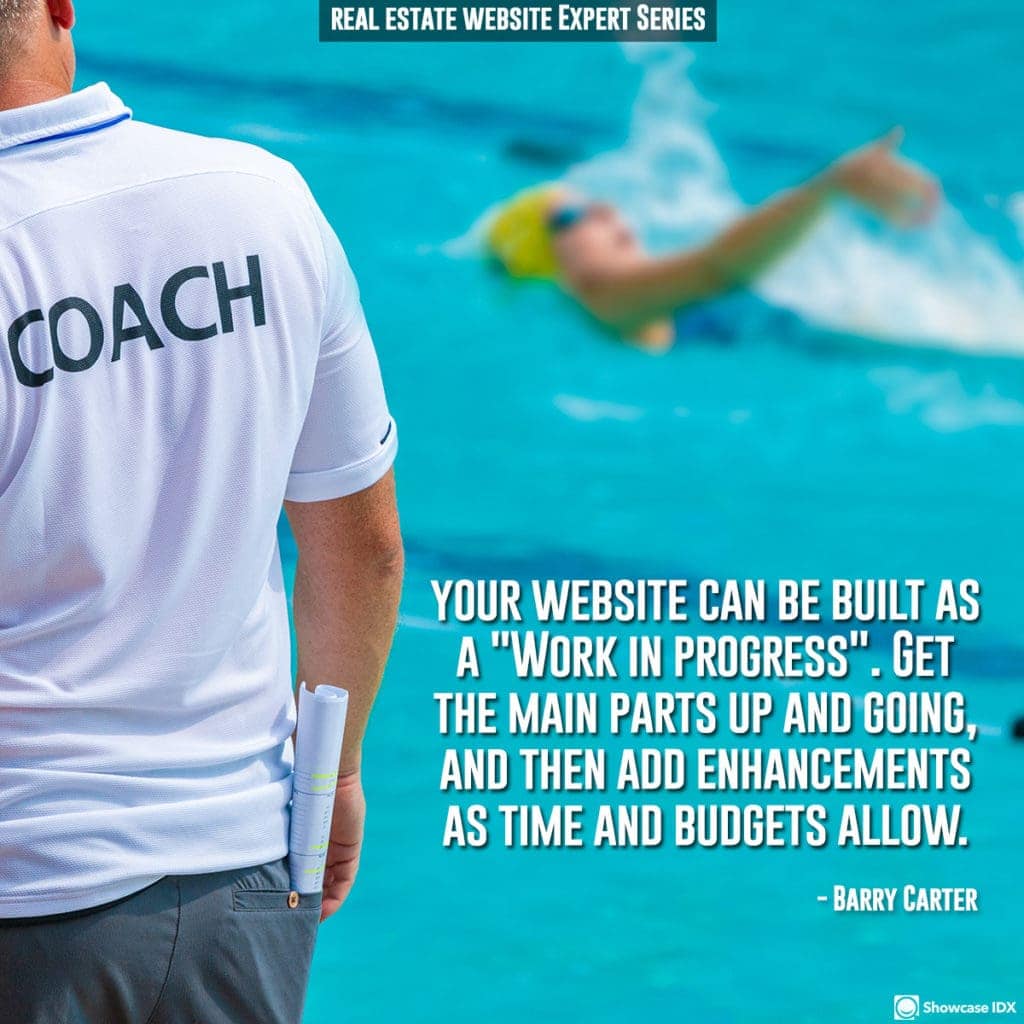 And in the guide, I give you a quick way to download the entire article as a PDF to save or print.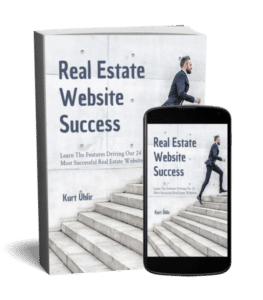 Both of these pages have generated a lot of buzz because they're beautifully designed.
More Thorough
Most posts and pages on individual communities, neighborhoods, and real estate niches are bland descriptions without any meaty content that people can actually use or that people find valuable when searching for a home.
But, if you add a bit of depth, add your local knowledge, leverage any Youtube videos you found (in step #1), you have yourself a hot sheet that's MUCH more valuable.
Examples: I've seen agents create hot sheets for
every townhome in a metro area
hi-rise condos
tennis/swim or golf communities
homes within walking distance of _____ beach
And literally hundreds of other narrow search topics.
Important Tip: I recommend that you make every effort to beat any existing content on every level – length, value of the information, design, etc.
This may take longer to create each hot sheet but it will SIGNIFICANTLY increase your chance of ranking on Google and generating organic traffic over time.
It needs to be objectively clear that YOU are the local expert and have the better piece of content.
Step 3: Embed IDX Search Results Using a Modern IDX
Create a saved search and embed the search results and map on the hot sheet using a modern IDX, like Showcase IDX.
Outdated IDXs will use subdomains, javascript, and iFrames. Some have claimed to have updated to help with SEO by using "fast, sleek property search with advanced lead capture technology" but if you have an SEO expert inspect the code, you'll find iFrames and code that at best may not hurt your rankings but definitely will not help it.
Your goal should be to write a minimum of 500 – 1500 words of original content for each hot sheet.
Put the first few hundred words above the IDX search results with the goal of providing your visitors instant value when they visit your page.
If you're building a hot sheet targeting buyers, they're looking for homes in the area, so give them what they want relatively quickly.
AFTER the search results, continue with the additional content you have on the area: descriptions of the area, amenities if it's in an HOA/Condo/Co-op, videos, links to other related content on your blog, links to local points of interest, etc.
Step 4: Write Related Blogs
Often when you're doing the work to create truly standout content for your hot sheets, you'll come up topics that would make for incredible blog posts:
local events
hiking trails or parks that are nearby
school calendars
great restaurants within a few minutes
etc.
You do not have to hold up publishing your hot sheets, but make sure to capture all of these topics in something like Trello.
When you create these blog posts, embed gallery or list view of the same properties from your hot sheet, and include a link to the full hot sheet to "see all homes available in the area".
Brian Dean's original Skyscraper technique applies well here. Here's Brian how to for you to follow along with:
Here is a longer walkthrough from Neil Patel and Eric Siu:
Step #5: Reach Out to The Right People
Email outreach is the linchpin of any Skyscraper Technique.
It's similar to standard link building (i.e. link begging) but with two HUGELY important differences.
As a real estate agent though, you have two people to reach out to:
your past clients and
your local partners.
Past Clients
If you've written one or more blog posts in Step #4, these will be useful to your past and current clients. Send them a newsletter or email blast with your latest article.
They will appreciate the local information…remember, this is content about the community, not about homes you're selling, recently sold, etc. It should be content that is useful to them, not to help you close a current open transaction.
Many people have blogs today, and almost everyone has a social account. If your content is useful, not "salesy", they'll share it without you even having to ask.
Local Partners
Your local partners (e.g. mortgage brokers, home inspectors, general contractors, insurance providers, etc.) are all longing for useful content to provide as resources on their websites, include in their newsletters, and share on social.
Rember, this is about quality, not quantity.
You want to send personalized emails to your partners telling them about your new hot sheet (or article) and asking them to link to it from their site or share it.
If you want to go above and beyond, use Canva to create a co-branded social media share graphic for them and include it in the email…if your broker allows you do that kind of branding.
Now You Try It
I hope you see the potential in the Skyscraper Technique Applied to Creating Hot Sheets and Community Pages for your website and your real estate business.
Yes, it takes hard work to create something great.
But, with this strategy and technique, you already know ahead of time that your hard work will pay off (unlike pumping out reams of posts on your latest open house or closing hoping that something goes viral).
What other real estate SEO questions or tips do you have? Comment below and let me know.